It's Halloween Weekend!! Woooooooooooo ;o)
Do you have big plans? Do you dress up? Are you trick or treating with your mini-ghouls and goblins? Or perhaps you have a house-party planned and you'll be scaring all of your neighbours with smoking witch's brew?
Gosh, all of that sounds really good actually! Lol
We used to dress up for Halloween when we were much younger of course, but then didn't bother for many years. And then, in my late 20s, I picked it up again. Oh yes – that's right! I've been everything from a sexy pirate wench to an ice skater, witch, masked vampire… So fun. Hubby, though, takes the cake. His go-to costumes are either Thor, or a pirate… And not the Johnny Depp kind…. more the Black Beard type.
So funny… the first year we managed to get him to go as a pirate (I say "managed" because we had to convince him that it was ok for him – "a dude" – to wear eyeliner as a part of the costume lol), he was practically accosted the entire night! I barely saw him! But when we got home, his phone had dozens of photos of people (strangers) who wanted to have their photo done with him! It was awesome!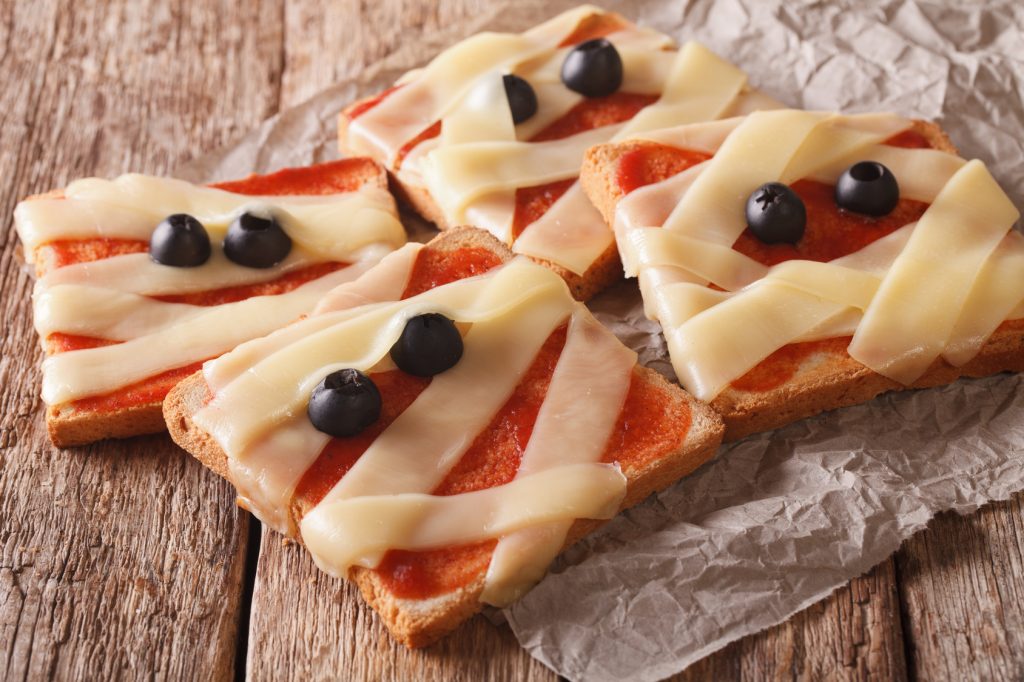 Fast forward a couple of years and we are invited to our first house party in the neighbourhood we just moved into. We were on our way out later to a pub, and so my costume was, of course, pub-appropriate. I may have wanted to rethink sexy pirate wench costume that year – didn't quite fit with the Waldo and Iron Chef costumes lol. Thankfully, they all know me now, and love me anyway! Ha!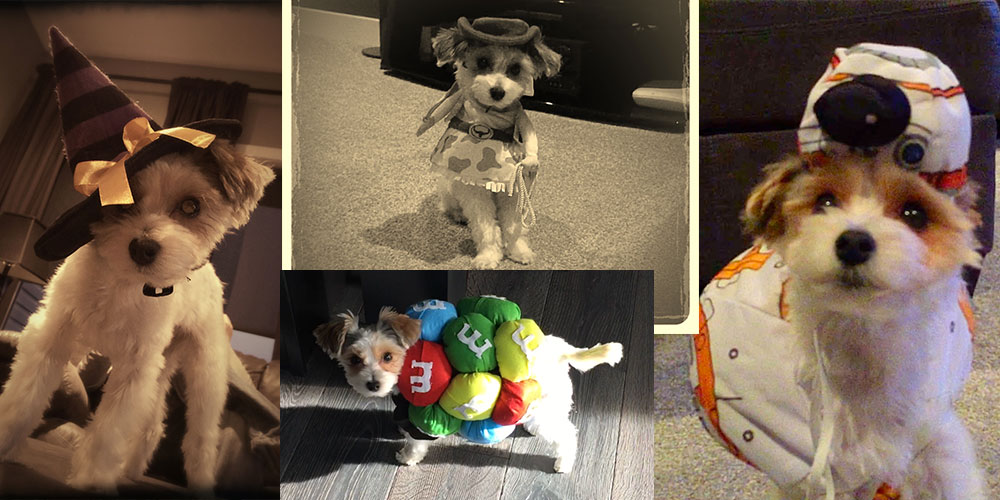 This year, my first year with The Duchess, she's got all of my dress-up focus. Ha! No joke… I went out the other night and bought her 6 dress up outfits, PLUS I made her one! OMG! Hubby thinks I'm crazy, but she's soooooooo cute!!!
I have to say, my favourite thing to do at Halloween is a house party. I don't throw them myself, but only because we throw the Christmas and August parties at our house and we have to let someone else do the parties sometimes (at least, that's what Hubby reminds me lol)… but damn if they aren't so fun!

And since Pinterest is the #1 go-to spot for all things Halloween, this week, I'm gonna give you all of my favourite Pinterest Picks – from treats to tricks! And the best part – ! – they don't require breaking the bank or a lot of effort, and so even if you wanna throw them together for a party TONIGHT you still have time! Here's just a few of my favourite Halloween treats for house parties: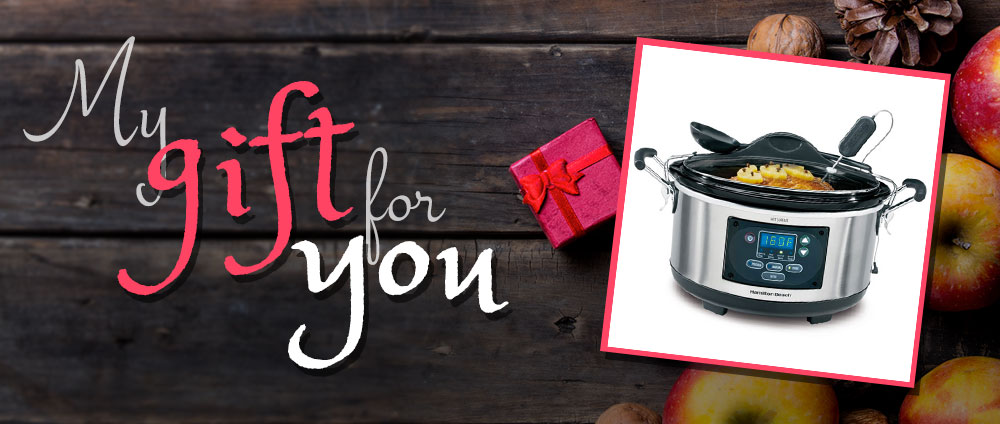 This is it! The last weekend to enter!
Don't forget to enter this month's giveaway! I'm giving away one of my favourite kitchen tools this month to a lucky winner! I've had a lot of slow cookers over the years, but this one is by far the BEST! I've got two in my kitchen that I am constantly over-loving with hours of cooking!
Enter to win, and then share this contest with your friends for additional entries. Then stay tuned for the first newsletter in November for the winner!
Want to keep this post for later? Great! Feel free to save it to your Yummly Recipe Box