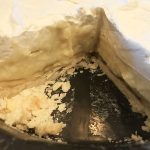 Yield: 1
Prep Time: 15 minutes
Print
Banana Cream Pie
I absolutely love banana cream pie... Not the kind made from a boxed pudding mix, mind you... but an authentic, homemade banana cream pie!
In all fairness, growing up, our house - when we did have pie on occasion - came frozen in a box. And since that's all we knew, well, it was good.
When I left home, I came across a girl who invited me over for tea and pie. This little beauty was that amazing pie! I remember being in complete awe of her amazing talents. She is also the provider of the one and only pie crust I'll ever user!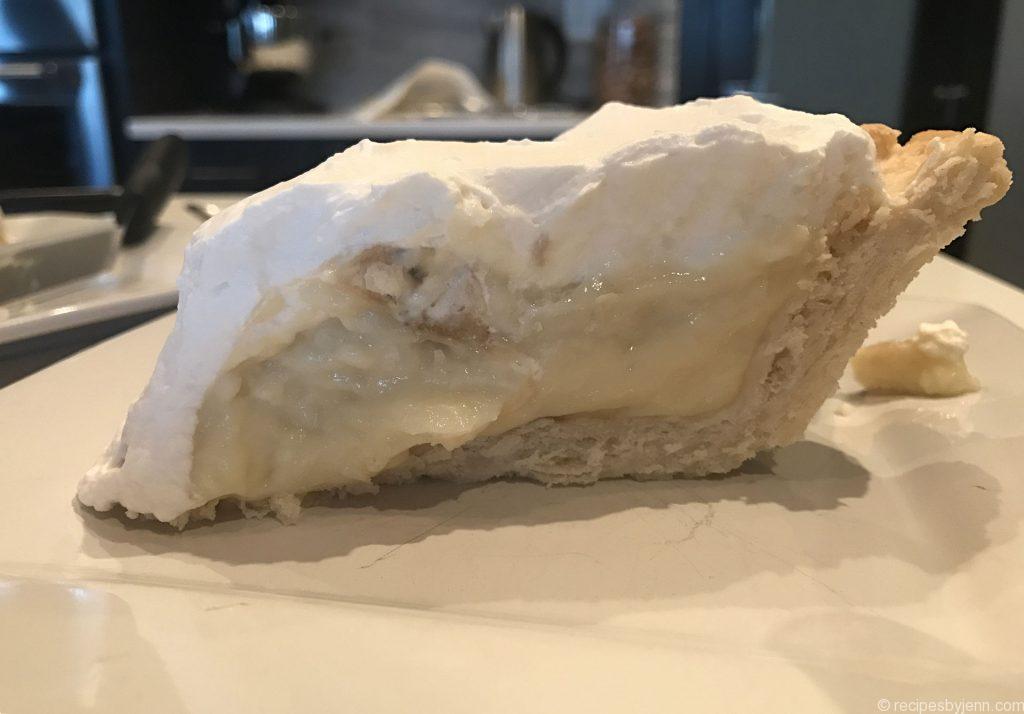 The trick to cream or custard pies is how to get the filling to somewhat solidify. It's funny, because I never noticed the difference at all until this past Christmas when family so patiently ate banana cream soup-in-a-crust for dessert!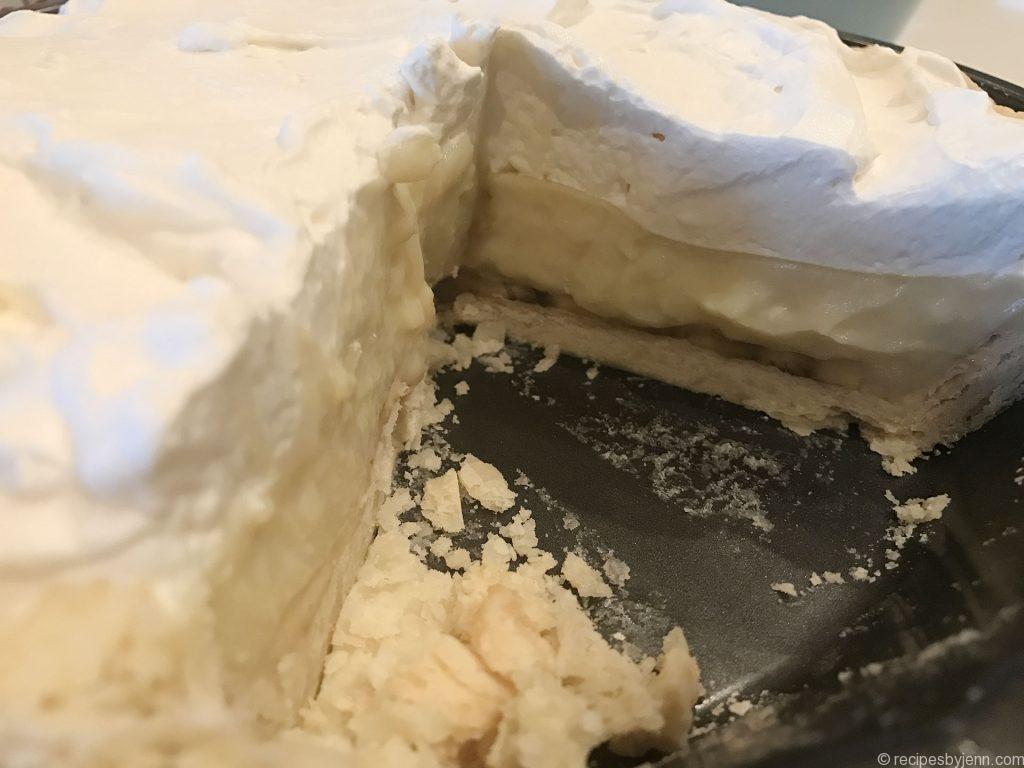 Well, Easter is in two weeks and I've a request for this pie again, so I had to perfect it!
Here's the trick (well, two tricks actually):
Only heat your pudding mix on medium-low until it JUST bubbles, and then remove from the heat immediately. You don't want it to boil.
Once you fill your cooked pie shell, let it sit on the counter for 4-6 hours. Do not put it in the fridge right away! If it cools too quickly, there's some science, or something, about why it won't solidify and you'll end up with soup.
Enjoy!!
Instructions
Bake your store-bought pie crust OR (and I definitely recommend this - super easy!) make your own pie shell.
Thinly slice the banana into chips; line the bottom of the pie shell with a thin layer of banana, reserving a little to place on the outer edge of the pieat the end (this will control how banana-y your pie is; if you like more flavour, add more bananas... just one banana will do though)
Mix together flour, sugar, salt in a sauce pan
Gradually add milk and stir until smooth;
Add 2 heaping tbs cornstarch thickening (cornstarch with a small amount of water); cook over medium heat until thick; remove from heat
Beat 2 egg yolks slightly, and add to part of the hot mix; blend and return to the sauce pan
Cook over medium heat until mixture JUST bubbles  ** DO NOT BOIL **
Remove from heat; stir in butter and vanilla
Pour into crust and let it sit on the counter for 4-6 hours to cool slowly (if you cool it too quickly, it will not solidify); chill and serve with whipped topping
Add to Favourites