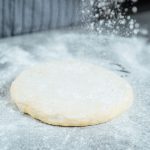 Homemade Pastry Crust
Don't be intimidated at the thought of making your own pie shells! I know, it's easier to buy the boxed ones, and I've been guilty of doing that (or using pastry sheets for pie crusts), but if you have an extra 10 minutes in your day, this will make you a HUGE hit at dinner! Actually, come to think of it, you'll make this quicker than it takes the store-bought ones to thaw on the counter!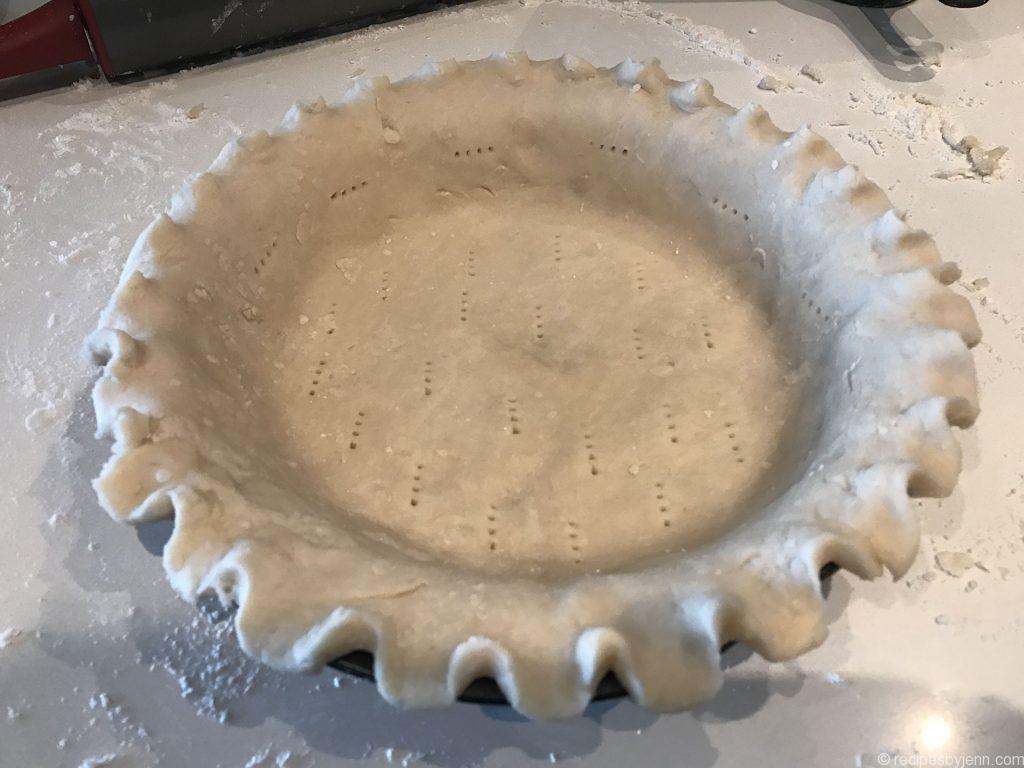 This is a very simple, but yummy pie crust taught to me by a very old friend many moons ago. I remember visiting her at her little house, sitting at her perfectly decorated little kitchen table and eating the best banana cream pie ever made. This recipe has been my go-to when making homemade shells. And it's so easy! I have broken down each step with photos, so it will take longer to read this post than it does to actually make lol.
This recipe will make 3 pie shells, or 2 bottoms and 1-2 tops, depending on how thick you like your top ;o)
(Or a whole bunch of baby pies, if you like those!!)
But before we get started...
IMPORTANT TIPS FOR THE PERFECT SHELL:

The right pie plate: Glass is the best pie plate since it heats slowly and more evenly. Ceramic is also a good option. And while all crusts will shrink a little when you bake them, I find that the metal pans shrink the crust unevenly, and you lose the nice fluted edging.

Avoid a shrinking shell: don't overwork the dough. This will activate the gluten and make the pie shell shrink. It's best to chill the dough in the fridge BEFORE rolling it into the pie shape, and BEFORE putting it into the oven for about 10 minutes each time.

Add a little weight: if you are using a cooked pie, you can add your filling and bake the pie as per normal - the filling will act as its own weight. If you are making a chilled pie, poke fork marks in the bottom and sides of your pie shell, place a piece of parchment paper on top of the crust and fill with beans. This weight will help the shell to maintain its shape. After baking, cool with the beans and remove only after the shell has cooled (about an hour or so).

Don't rush the cook!: bake @ 350°F until browned nicely (each oven will be different) - this can be 20-40 minutes for an unfilled shell, or twice as long for a filled one. Every pie will be different so allow yourself lots of time.

Chill out!: Allow pies to completely chill on the counter, nice and slow, before putting it into the fridge. Fruit pies will have lots of juices that will soak up and slightly solidify over a couple of hours. Custard pies should be left to sit on the counter about 4 hours before putting into the fridge.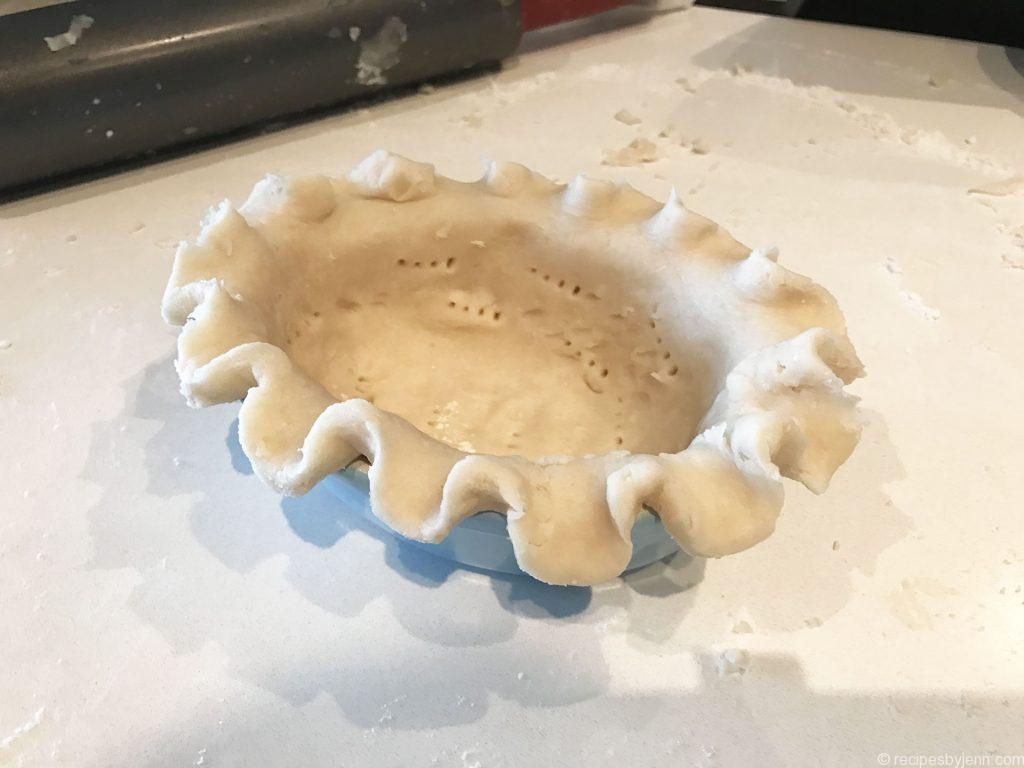 Hint - use a good quality pastry flour for these - and a fresh one (not the bag still in the pantry from last Thanksgiving). Pastry flour has a lower protein level and will make your pie crust light and flaky. Also, use a good quality lard. I prefer Tenderflake.
Start out by adding your lard and 5 cps of pastry flour to a bowl, and use your pastry cutter to blend it all together.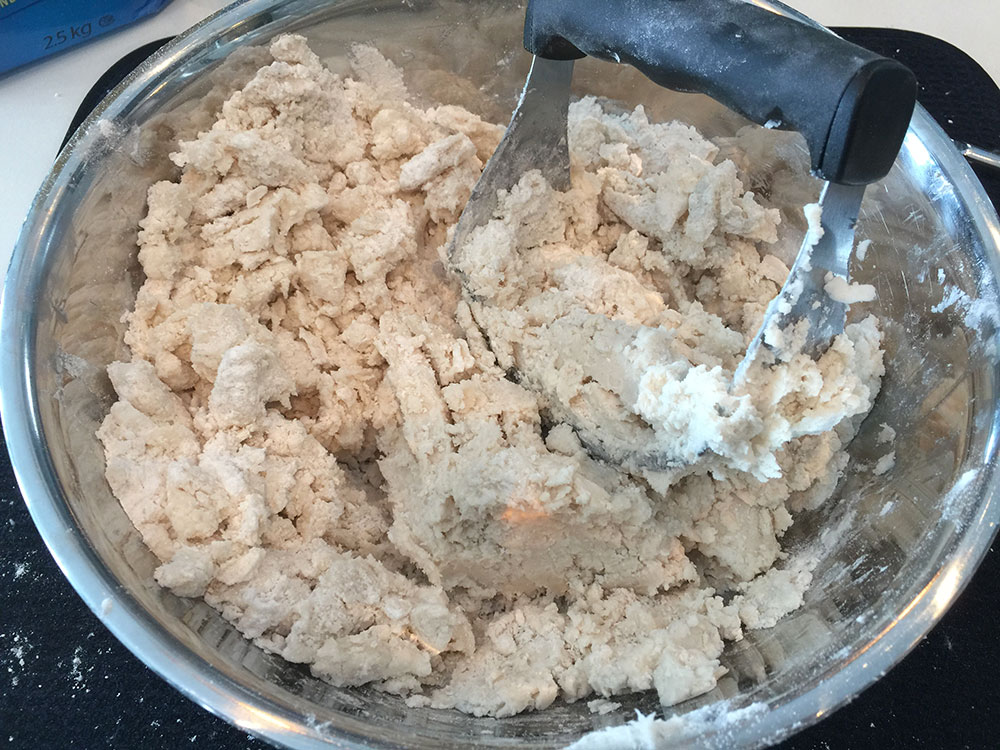 In a larger-than-you-need measuring cup, add egg and vinegar and blend together, and then top up the mixture to the 1 cp mark with water. Use a fork to mix it together.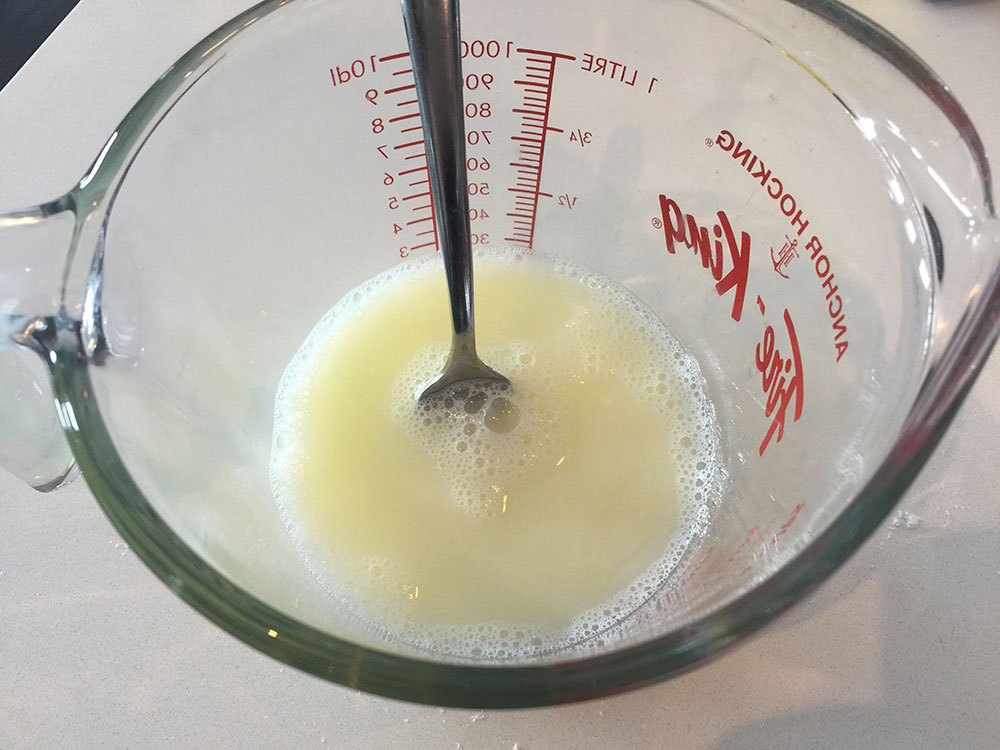 Next, add in the remaining 1 cp flour and continue mixing until your flour clumps are gone.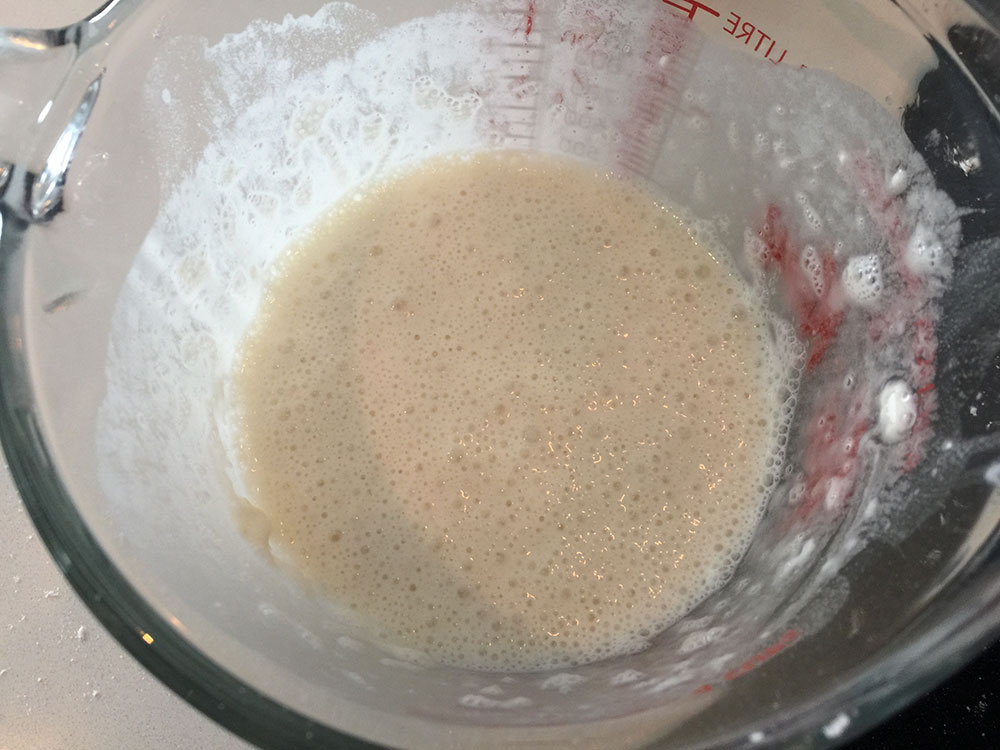 Add this wet mixture to your flour+lard blend and continue mixing with the pastry cutter until fully blended. Your mixture will seem quite wet compared to other doughs. That's ok!
Transfer it onto a flour-dusted sheet of parchment paper and dust the top and sides just a little (you don't want to add too much flour or you will dry it out. Just a little will be enough so that it is no longer sticky).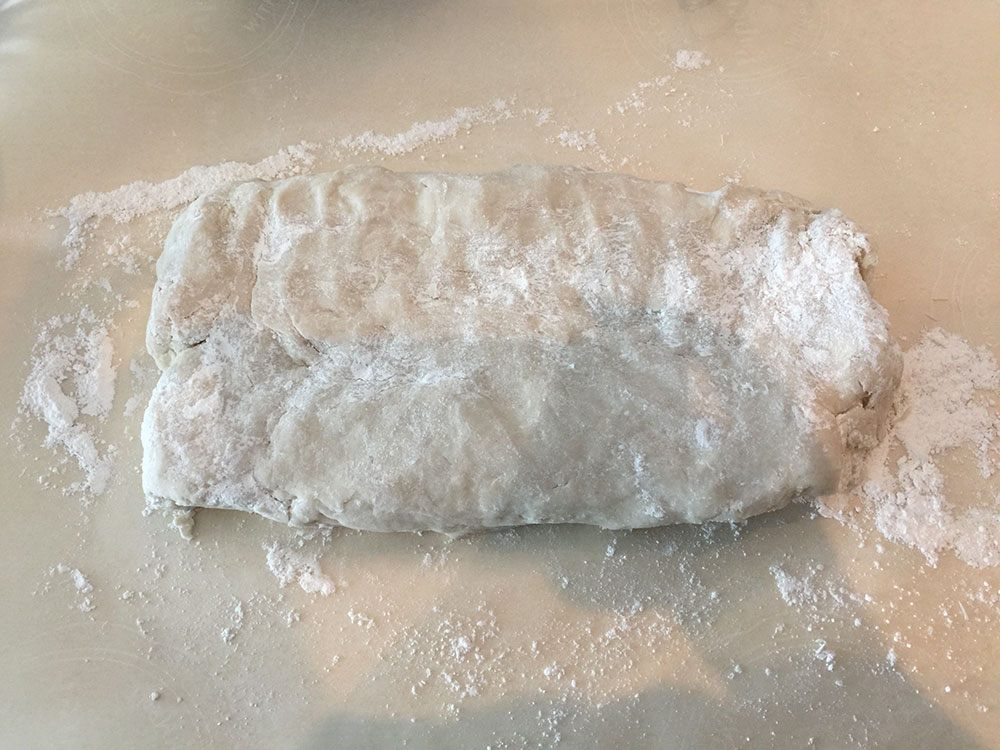 Divide this into three equal pieces and start working one piece at a time.
Dust your rolling pin with flour and start pressing your pastry dough out gently, starting from the middle and working out to the edges each time, until you have a nice flat surface that is a couple of inches (at least) large than your pie plate. (If, while you're rolling, your pastry starts to stick a little to the rolling pin, just dust the pin again.)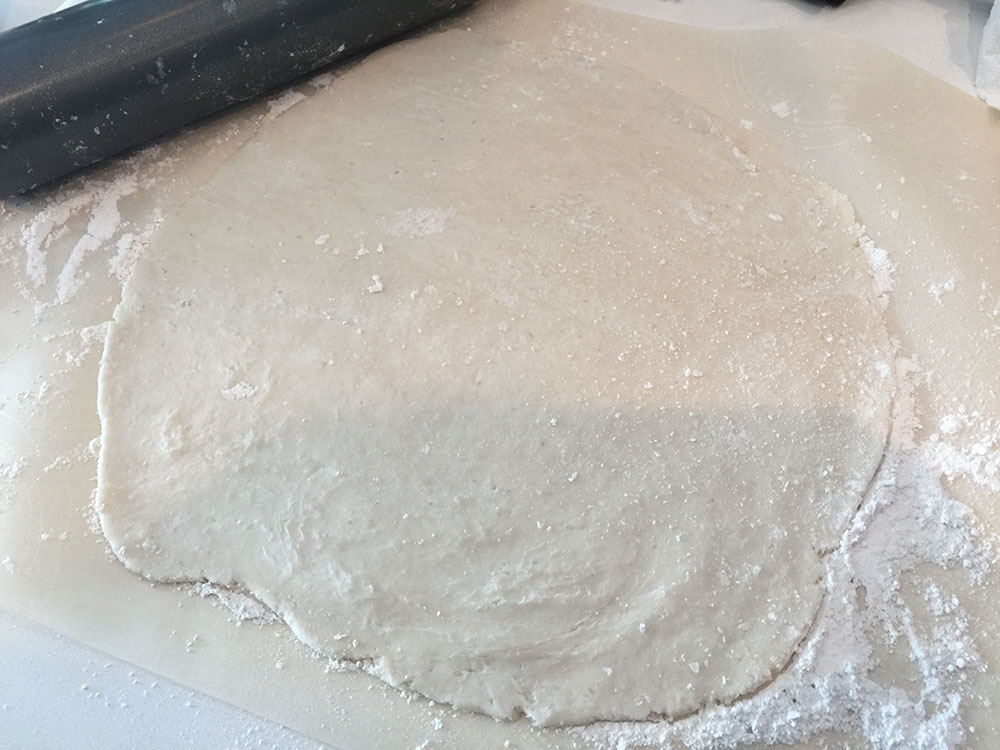 Take your pie plates and dust the bottoms with flour. I love deep dish pies, and so mine are quite deep lol.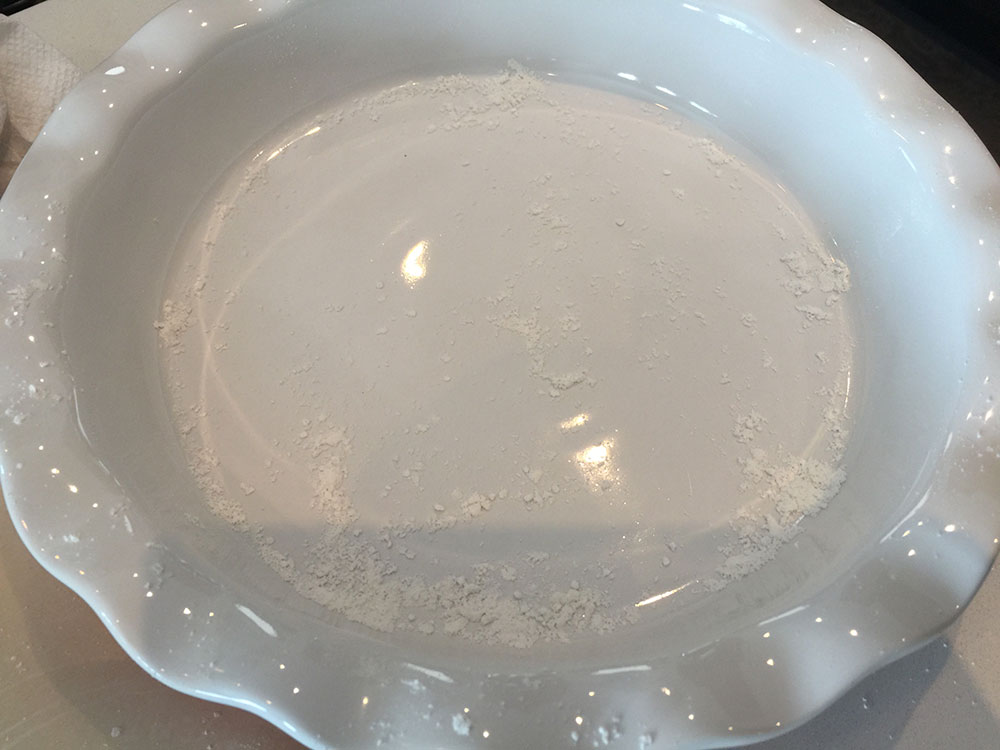 Transfer your pastry dough to the pie plate. There are a few ways to do this, but the easiest way I've found is to fold the sheet of dough in half, and then in half again, and place it into a bottom quarter of the pie plate. The fold open, to half and then to full. Use your fingers to very gently press the pastry into the plate form...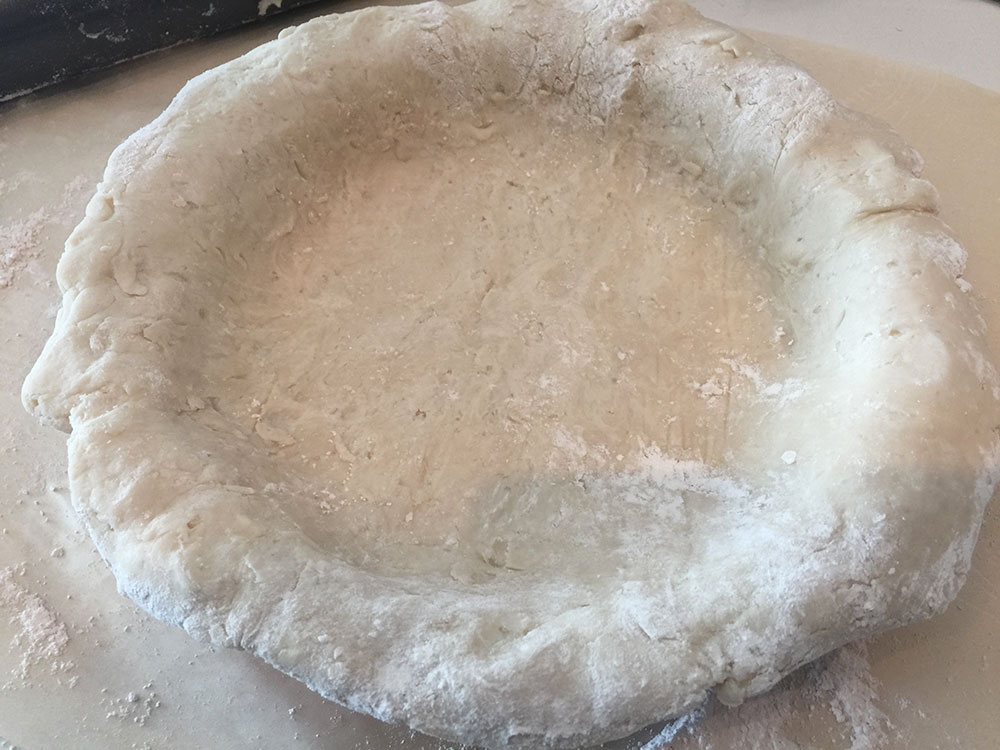 Use your kitchen shears (these are the ones you ONLY use for food), and trim the pastry around the edges, leaving a little overhang. You can then flute your edges to give them the nice rippled effect. (Note - if you are doing a covered pie, put the top on first, pressing the top and bottom together gently, and then flute the edges ;o)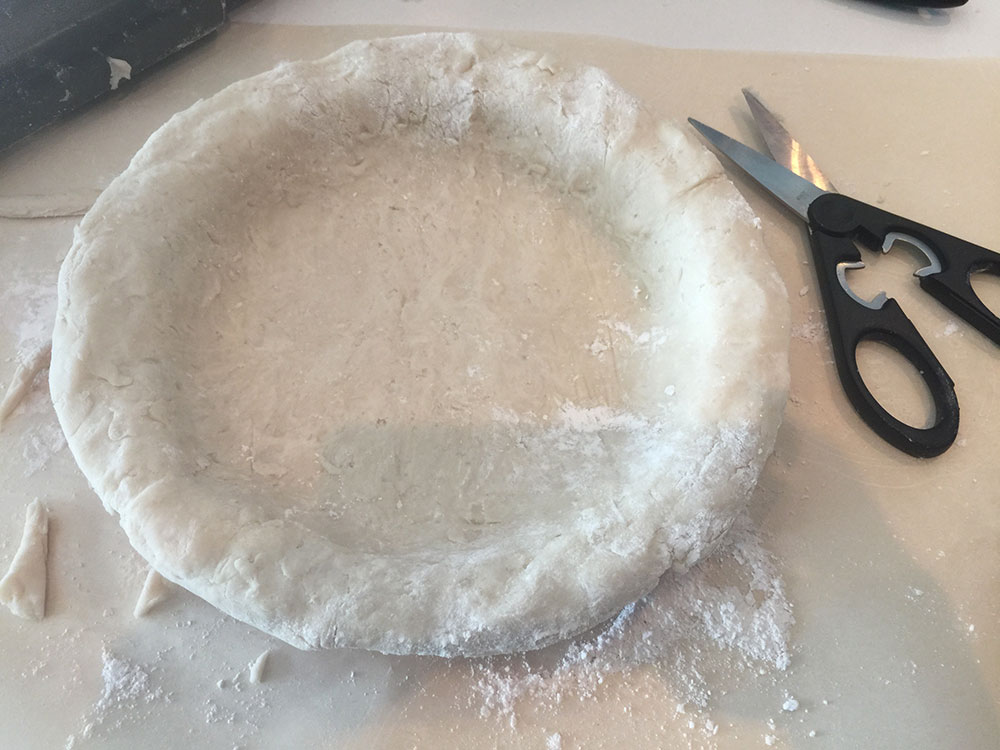 Repeat with the second pie ('cause you always need two pies lol), and you're ready to start filling!
A couple of more tips... if you love deep dish pies like me, your baking times will be different than your typically recipe calls for. For example, this pumpkin pie normally calls for 45 minutes in the oven, but with a deep dish, this took twice as long.
DON'T RUSH the baking! The crust should give you a light golden brown finish. Take it out too early and the crust will be dough-y, not flaky, and it's not not as nice.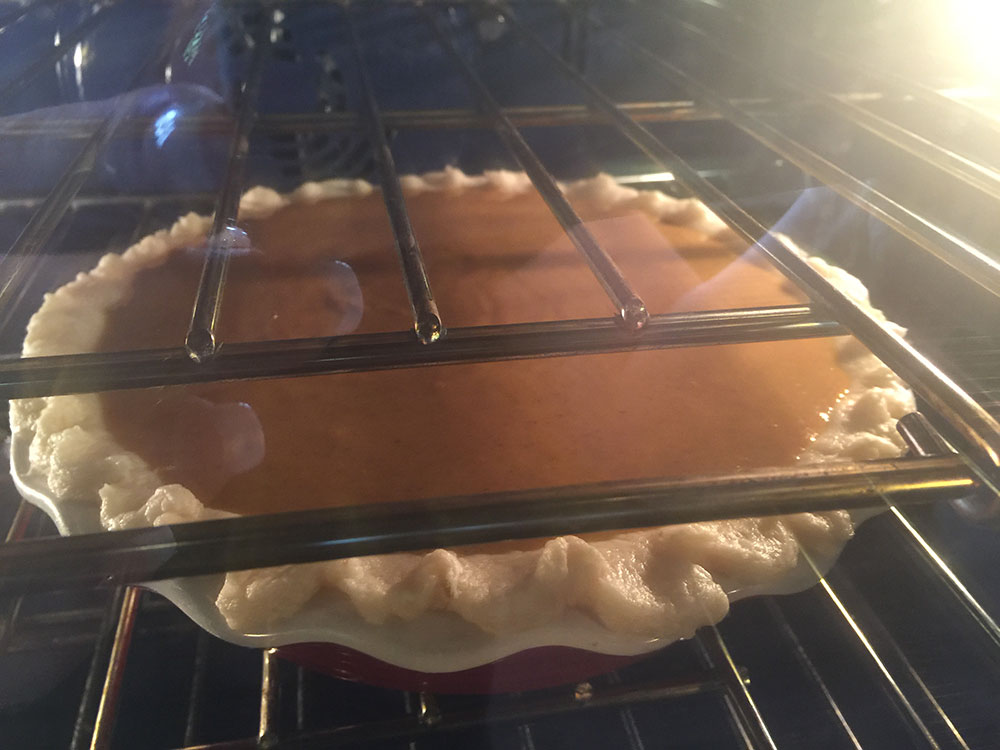 You need to eyeball the pie in the oven - wait until it has set in the centre... then - never cut a warm pie! Let it cool and set for a few hours on the counter before serving.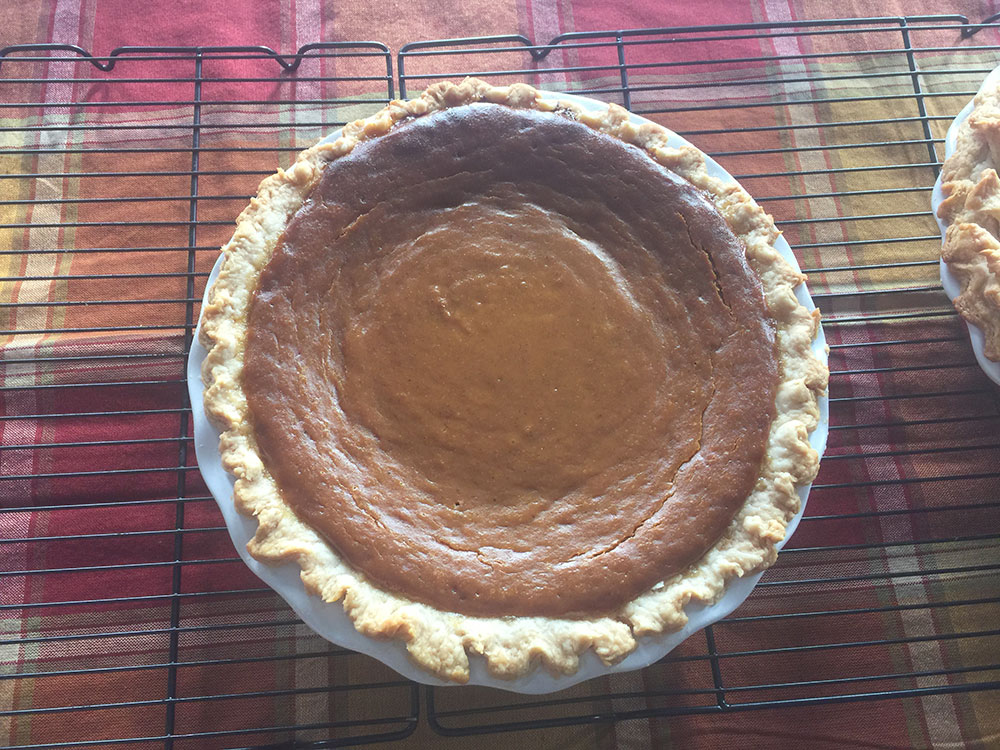 If you want it heated up later, stick it back in the oven for a few minutes on a low heat or into the microwave one piece at a time.
And if you are doing this AMAZING best-apple-pie-you-will-ever-eat, but with my DEEP dish style, same thing - cooking times will be longer than the 1 hour they recommend. Don't rush it. Let it sit in the oven until the top is nice and browned.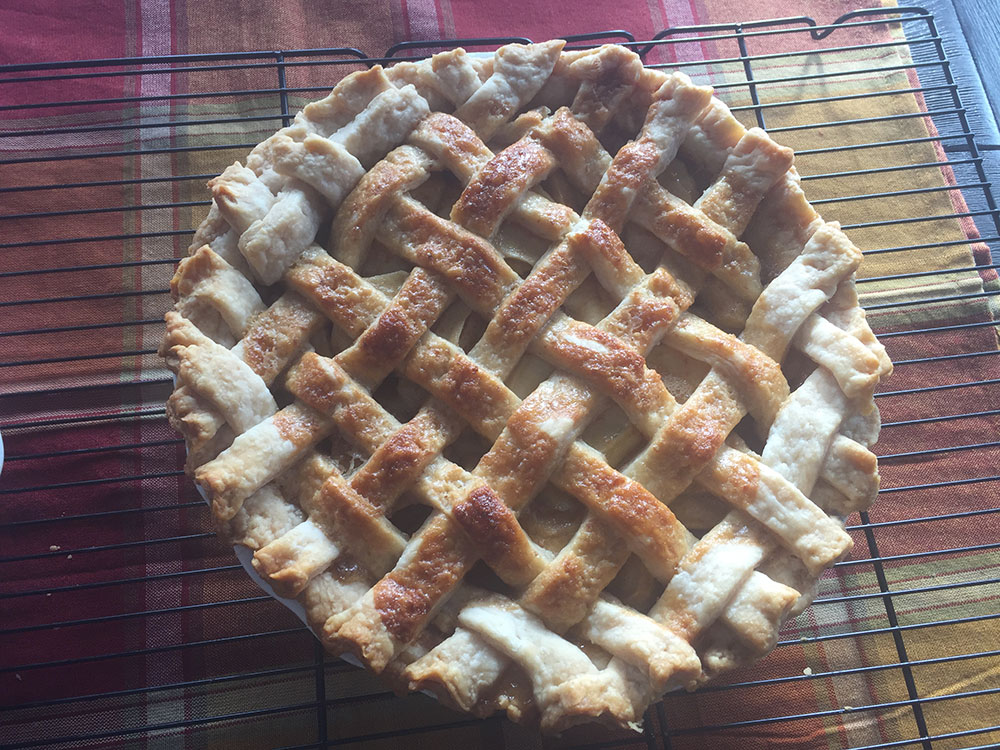 (Love that basket weave!)
And for a little extra good measure, add this super easy homemade whipped topping to your pies! Then, sit back and watch the plates empty!!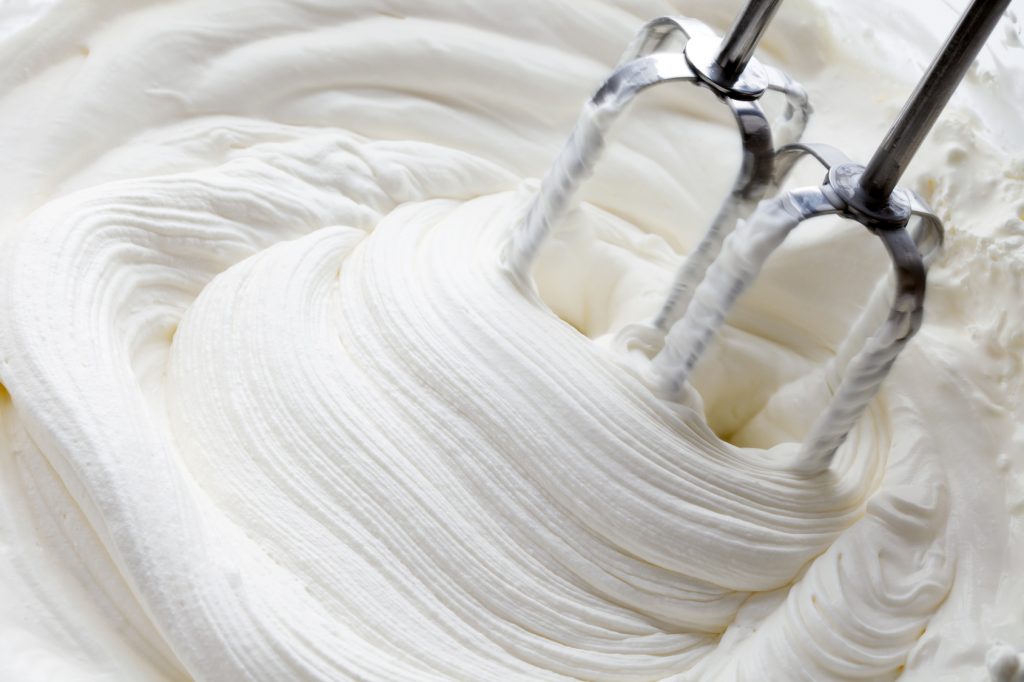 Ingredients
Instructions
In a bowl, mix 5 cups of flour, lard and salt (use a pastry blender to mix together)
In a 1-cup measuring cup, add vinegar and egg - fill the rest of the cup with water; add the 6th cup of flour to this portion and blend well
Add flour/water combination to the above mix; blend well
Roll onto flour-dusted surface; makes 3 bottom shells, or 2 covered pies
Hint - if you are using a cooked pie, you can add your filling and bake the pie as per normal. If you are making a chilled pie, poke fork marks in the bottom of your pie shell and bake @ 350°F for 18-20 minutes or until browned nicely (each oven will be different). Allow it to cool on the counter and add your pie filling.
Add to Favourites