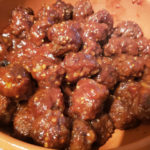 Yield: 2 lbs
Prep Time: 10 minutes
Cook Time: 2h 00 min
Print
Honey Garlic Meatballs
Born out of last minute, lack of preparedness, need for something to bring to bible study!
It was my turn to bring "snack". So, in my world, that means a good select of items, including Pico, Strawberry Cheesecake, No-bake Cheesecake Tarts, and Lemon Cookies (with summer's all-time fav, sliced watermelon!). That would have been fine, until I looked back and realized that I'd done too many desserts and not enough actual food. But it's 2pm, no time for a run to the grocery store, or anything the required a lot of thought/effort. So - go to the freezer and panic to pull out what you can and throw them together. Turns out - they were super delish, and so earned a place on the board (as it were).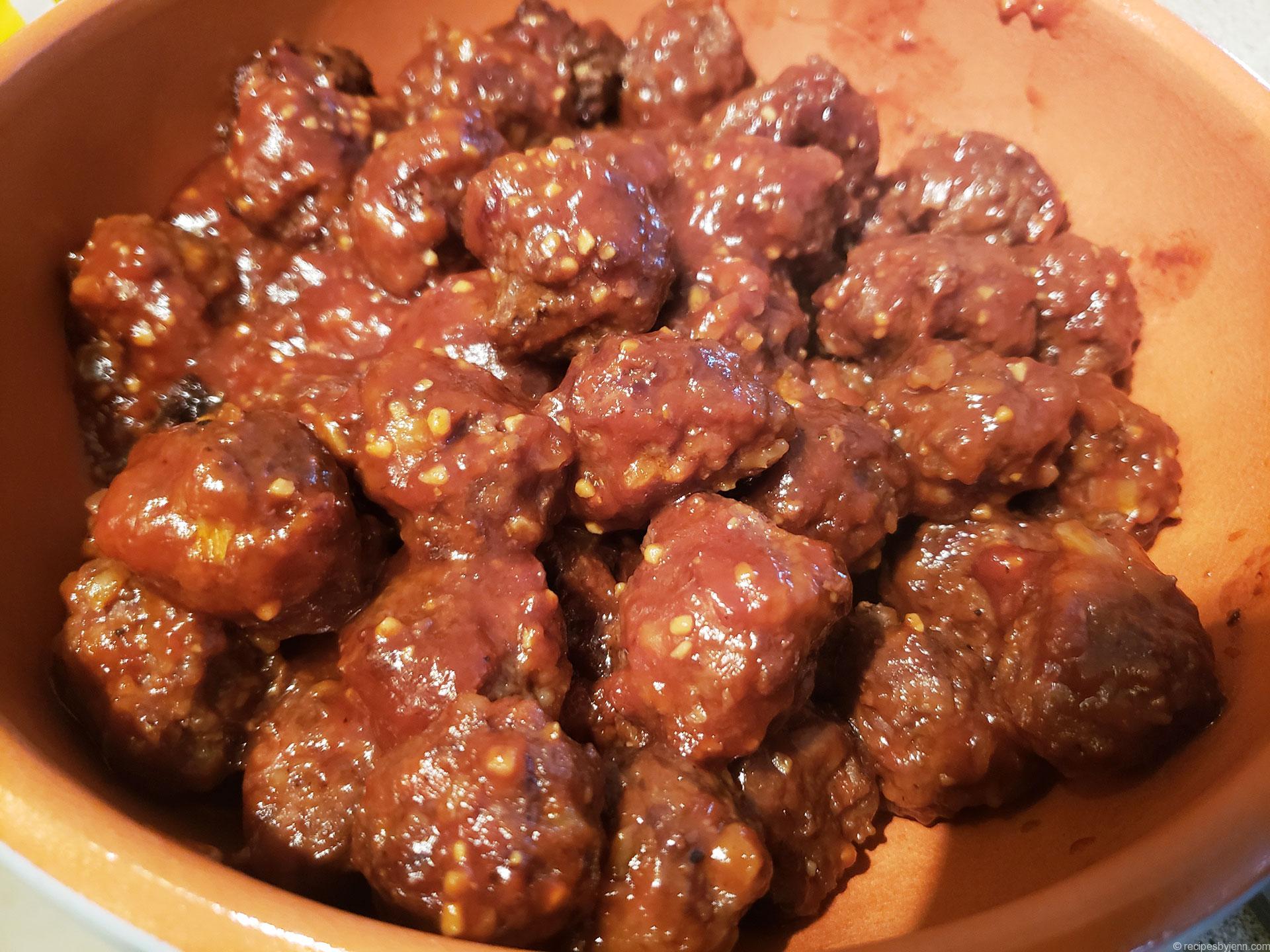 They were great for an appy with small bite-sized meatballs, but I bet they'd be great over sticky rice with a nice Asian salad too!
Instructions
Honey Garlic Sauce
Combine all sauce ingredients, mixing well, into your slow cooker and turn the heat on low.
Meatballs
Set a rack in the middle of the oven and preheat to 400 degrees F. Line a large cookie sheet with parchment paper.
Mix all meatball ingredients together in a large bowl.
Make 1.5" meatballs and space out on the cookie sheet; bake for 30 minutes (you may have to do two sheets).
When meatballs have been cooked, remove and place into your slow cooker with the sauce on low, and let sit for a couple of hours until the sauce has soaked into the balls (be careful to not let it sit too long or you run the risk of them drying out).
Add to Favourites