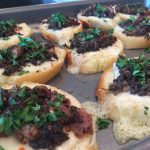 Prep Time: 15 minutes
Cook Time: 5 minutes
Print
Mushroom & Pancetta Snacks
A few years back, I was invited to a neighbour's house party and asked to bring some appys. Well, this was back when the even the word appy was a little fancy for me! lol. I had no idea what I was going to bring. Enter these bad boys!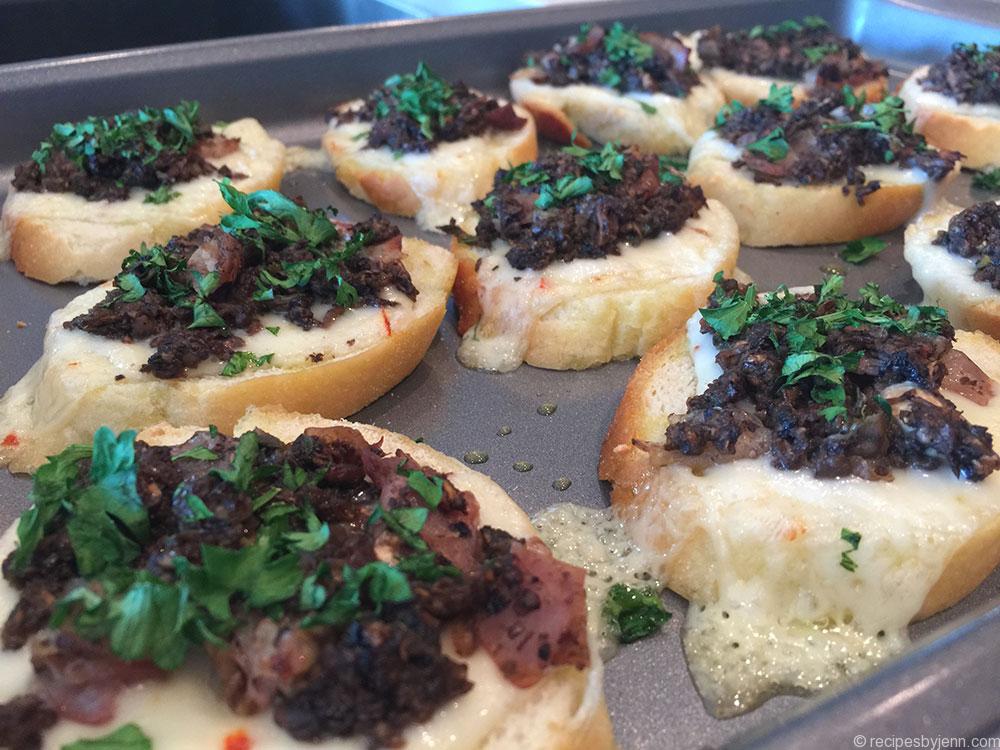 They are so easy to make. You need about 25 minutes or so, so it's great to have them ready before company arrives and then stick them into the over once they are here.
Start by preheating your oven to 375°F, and then heating the oil in your pan; add your pancetta and garlic until the garlic starts to brown.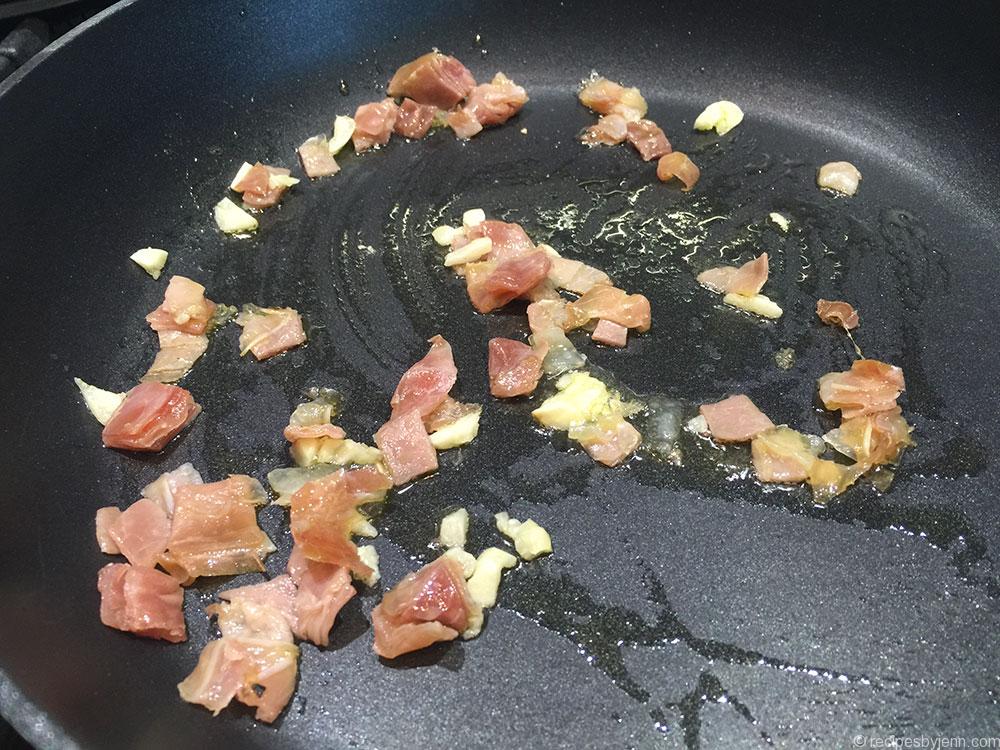 Next add in the wine and fresh thyme and allow that to simmer until half of the wine has been reduced.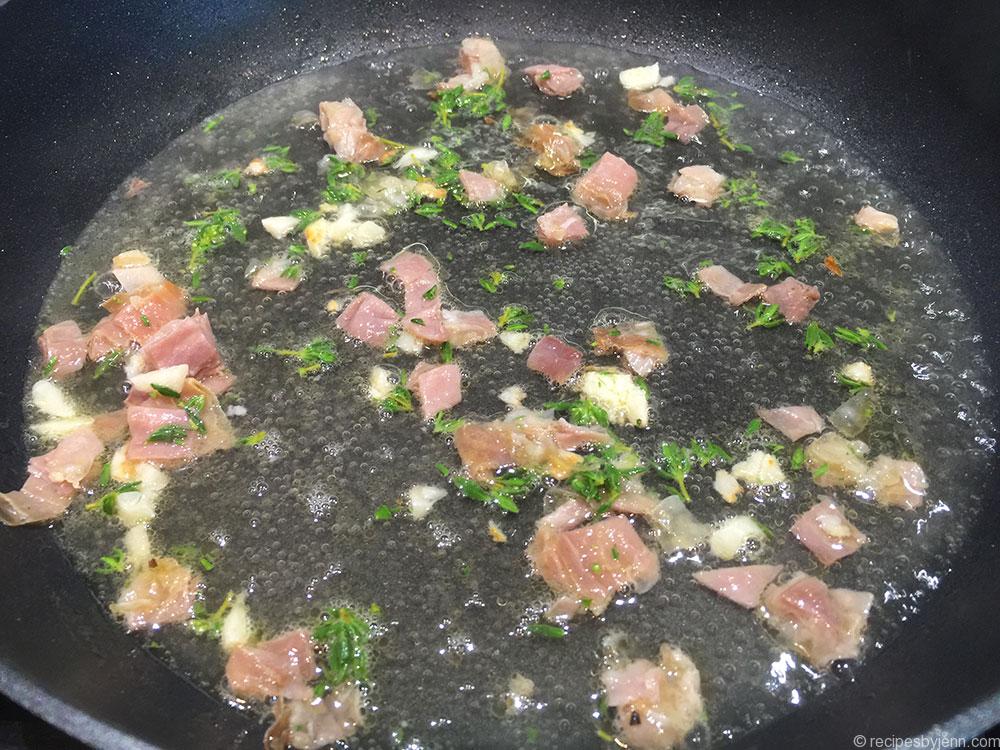 While that's on the stove, use your chopper to chop up your mushrooms. A quickly couple of seconds and all the mushrooms are finely chopped (love this bad boy!).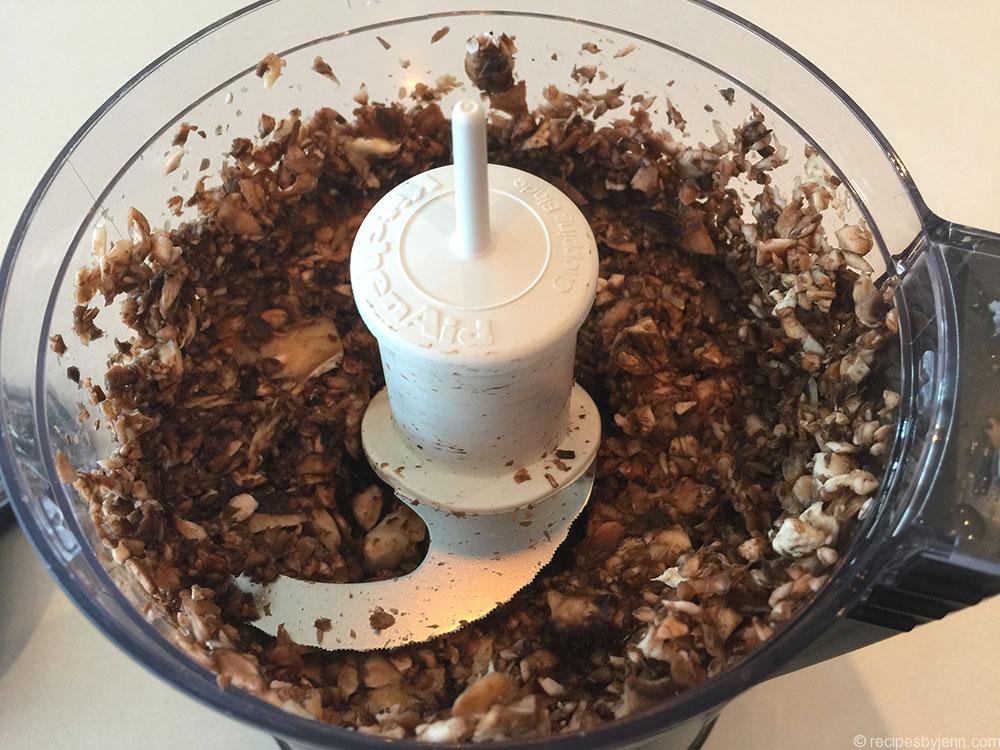 Add your mushrooms to the mix, sprinkle a little salt and pepper, reduce the heat, and cook until the wine is no longer wet in the pan - might be 10-15 minutes.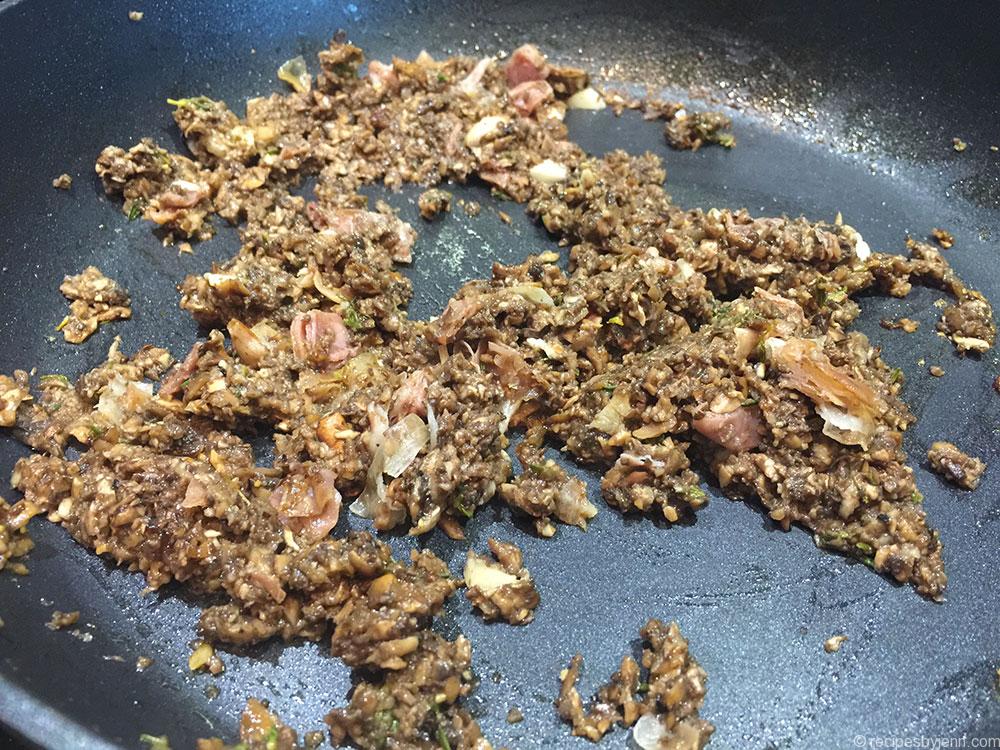 Lay out thin slices of your baguette on a non-stick pan and drizzle with a small amount of evoo.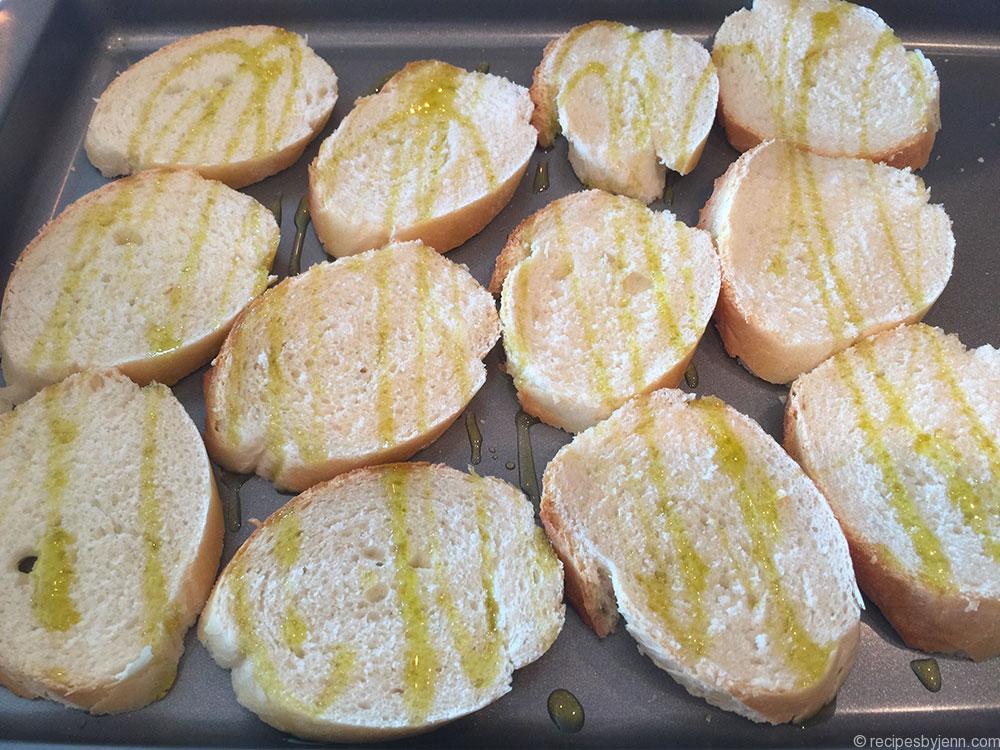 Top with a piece of Monterrey Jack peppercorn cheese (havarti works good too).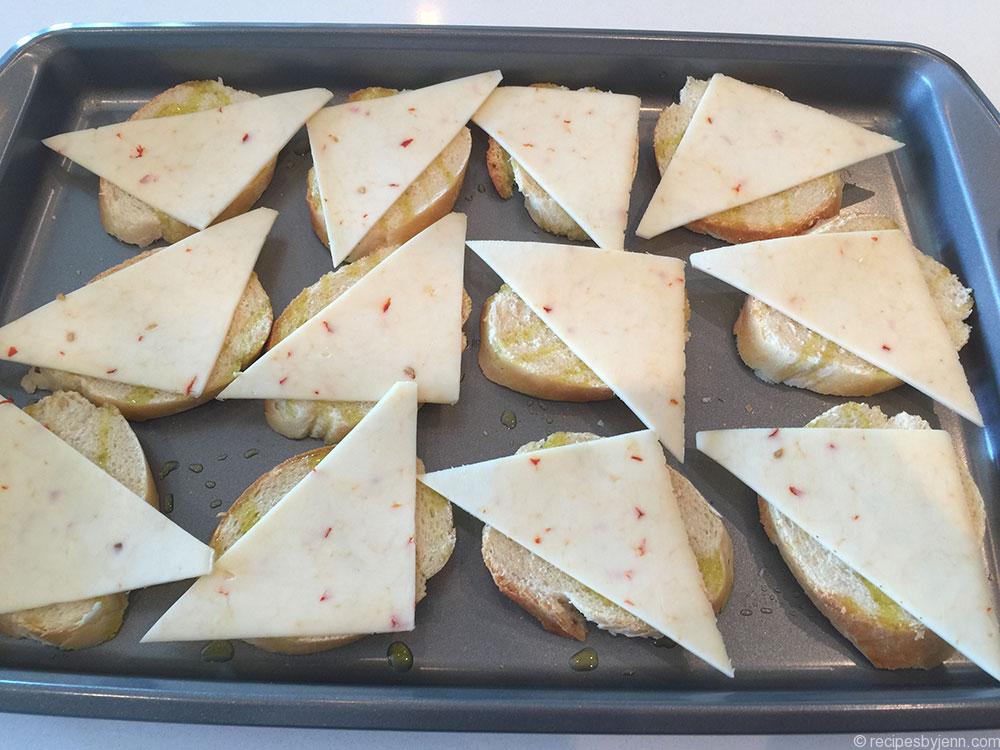 Spoon your mushroom blend on each piece - you won't need a lot, just whatever works out out for 12 pieces.
Sprinkle the top with some fresh parsley and pop in the oven.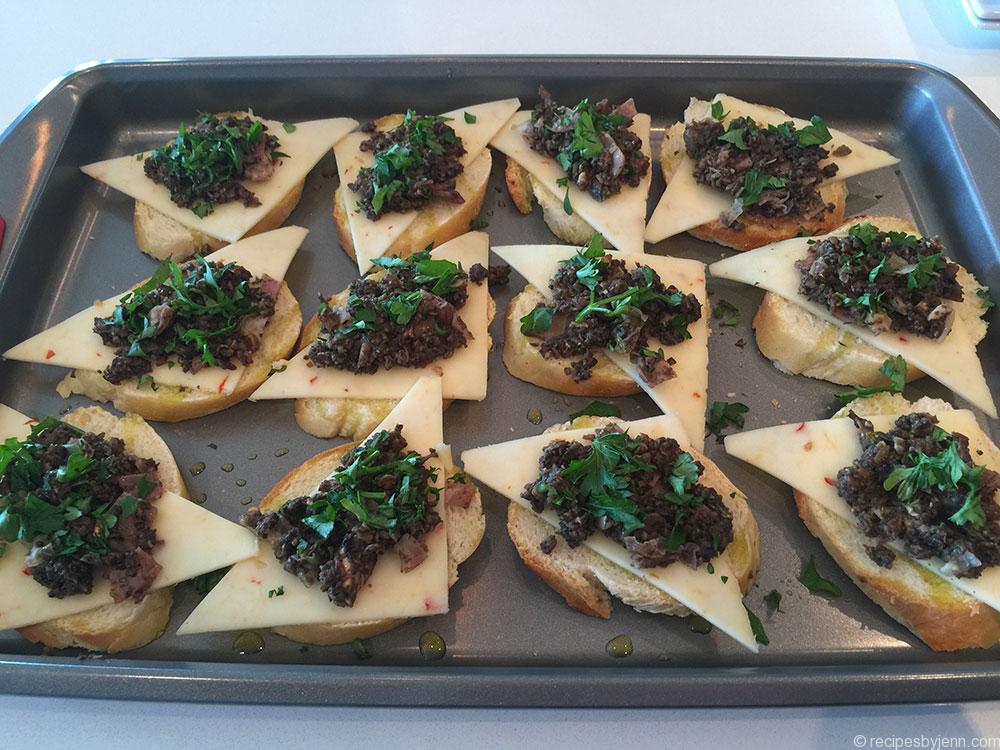 Bake for approximately 4-5 minutes or until the cheese is all melt-y and starts to bubble.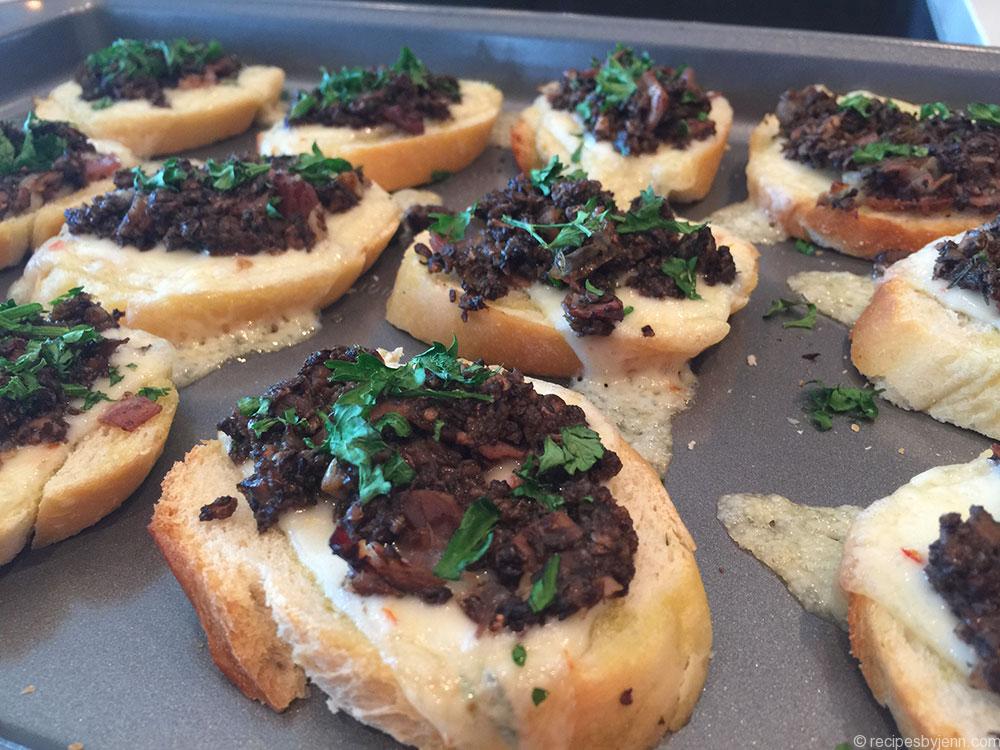 These are frickin' amazing! No, serious... just WAIT until you smell the wine reducing with the mushrooms!! Oh my! Eat and enjoy!!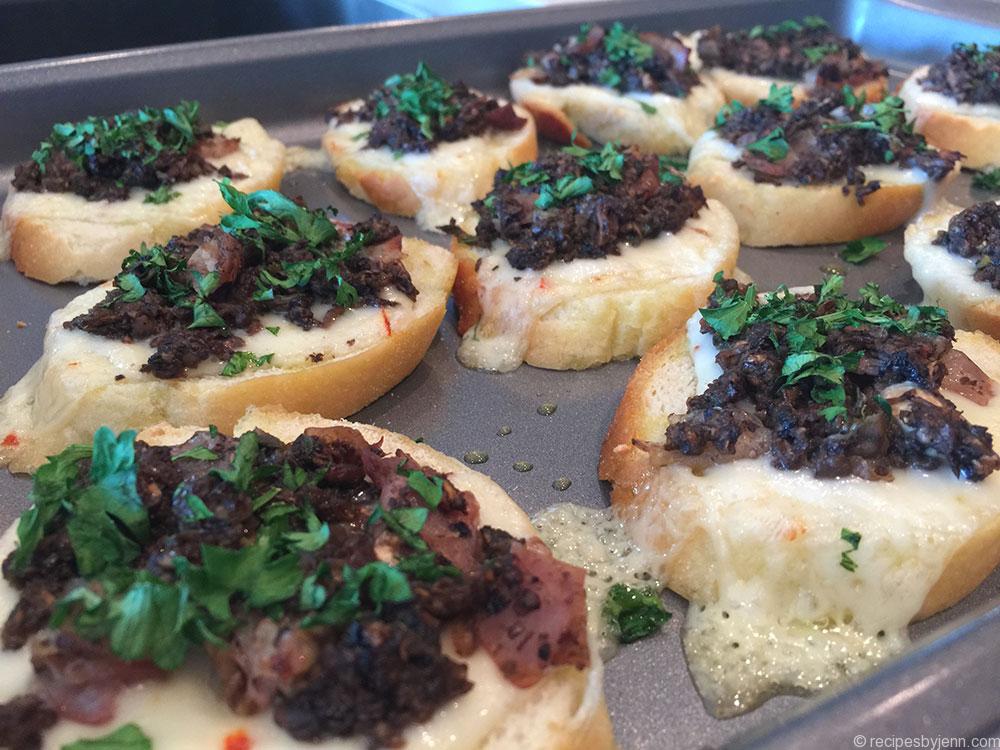 ---
When you make your own, don't forget to take a photo and share it online at Facebook, Twitter or Instagram with the hashtag #recipesbyjenn and by tagging @recipesbyjenn. That way, I can see your photos and share them with all my friends! Plus, I get to feature them on this site along with all my other photos!
Instructions
Heat oven to 375ºF.
Heat olive oil in a medium frying pan over medium heat. Add pancetta and garlic; cook until tender.
Add wine and thyme; stir. Cook until half the wine has cooked off.
Stir in mushrooms, season with salt and pepper, and cook for 10-15 min
Place baguette slices on a baking sheet and drizzle with evoo
Top each piece with a small piece of cheese, mushroom blend and fresh parsley
Bake for 4 to 5 min. or until cheese is slightly melted.
Add to Favourites