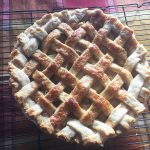 Yield: 1 x 9
Prep Time: 20 minutes
Cook Time: 60 minutes
Print
Apple Pie by Grandma Ople
If you like apple pie, you are going to want to simply tear into tiny pieces and burn any old recipe you've ever tried after eating this one! This one was found on Pinterest, but I could not find the link to the original author. But the name was Grandma Ople's, and that's what it remains.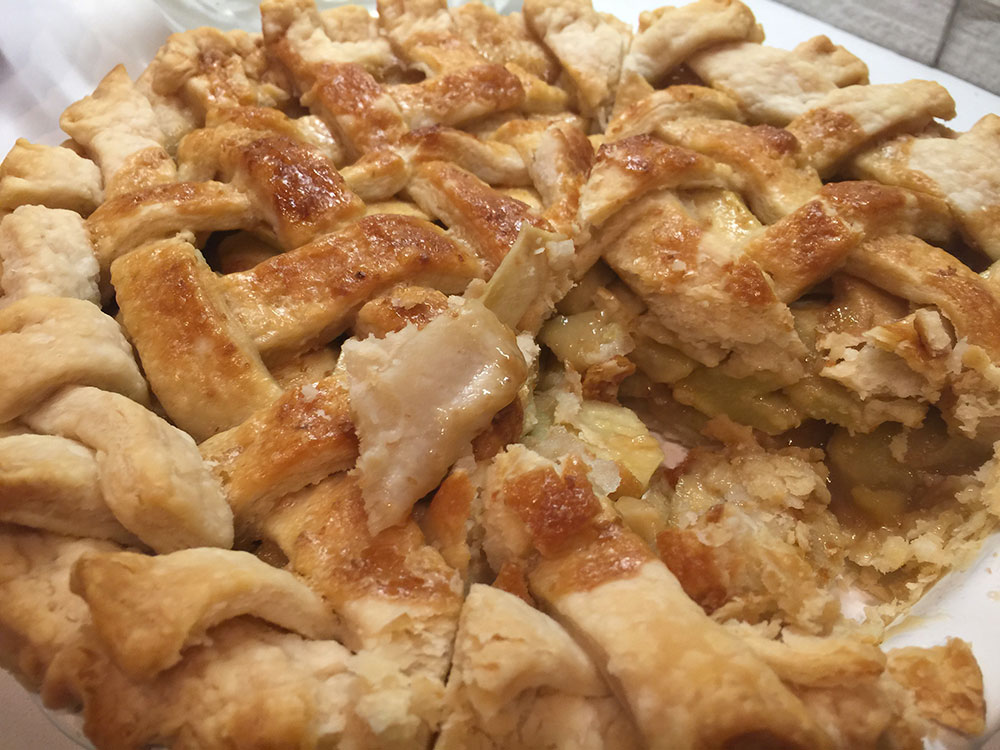 Start out by preparing your pastry shells. This is my very easy and no-fail pastry shells (you'll love it!). Or, you can always buy pastry SHEETS, but - don't. Take the extra couple of minutes and make the shell. I promise it will be so worth it!!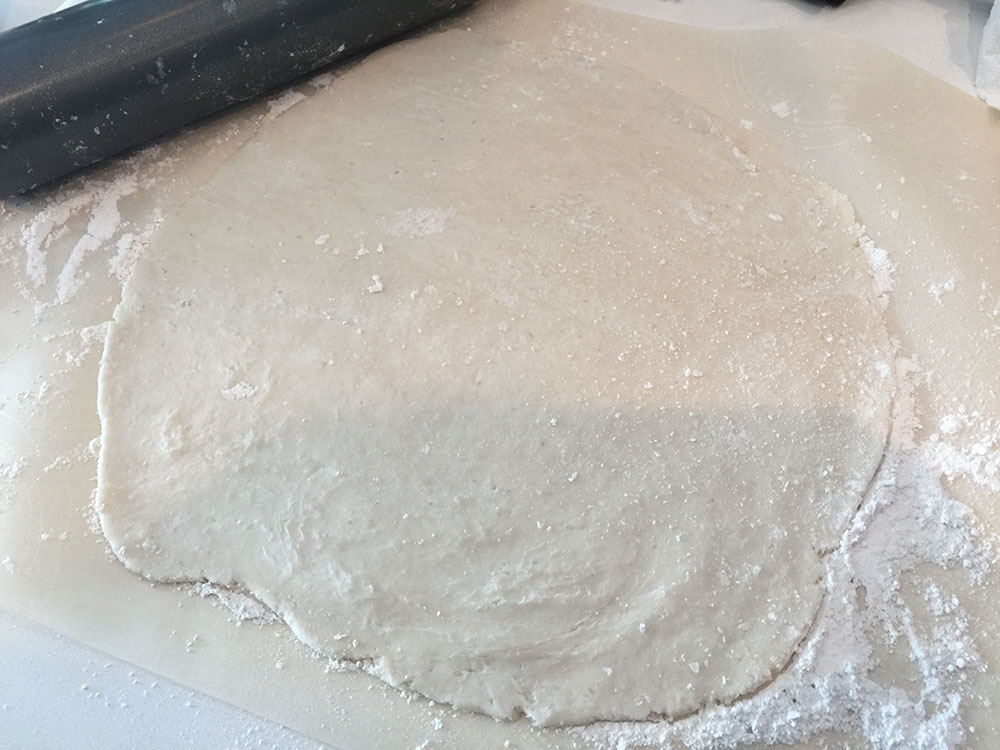 (Have you clicked on the pastry shell yet? ;o)
Once you have your bottom shell prepared, you will want to trim it around the edges of the pie plate, leaving some extra for overhang.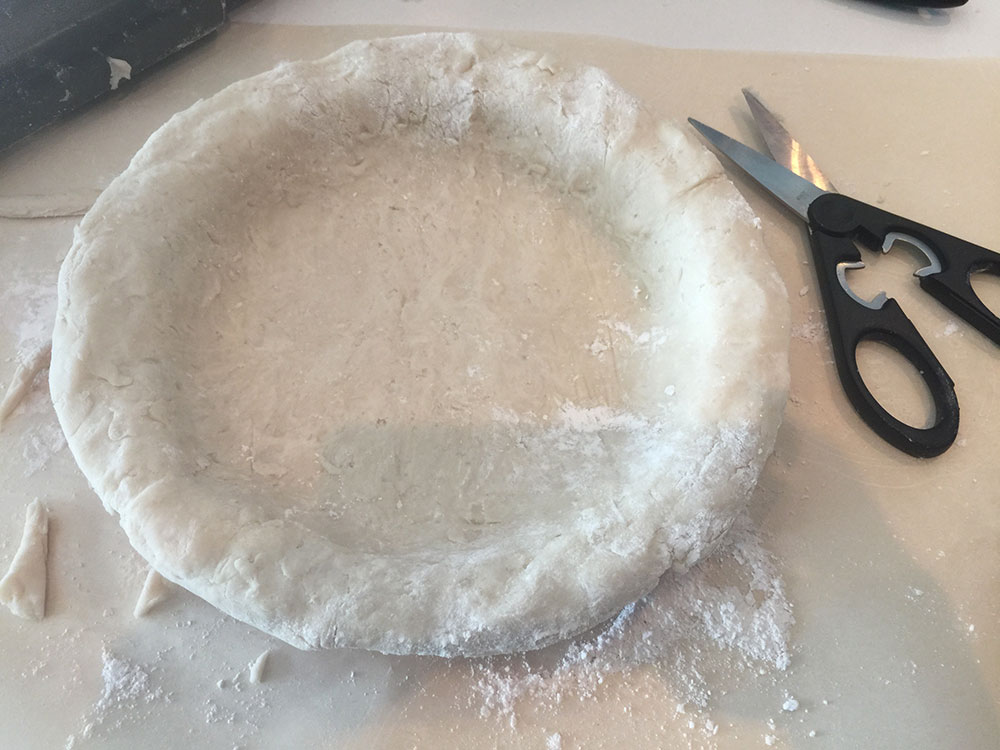 Next, you will peel and slice your granny smith apples, just filling your pie. I am making a deep dish pie here, and so I used a full bag of apples. Always have more on hand lol.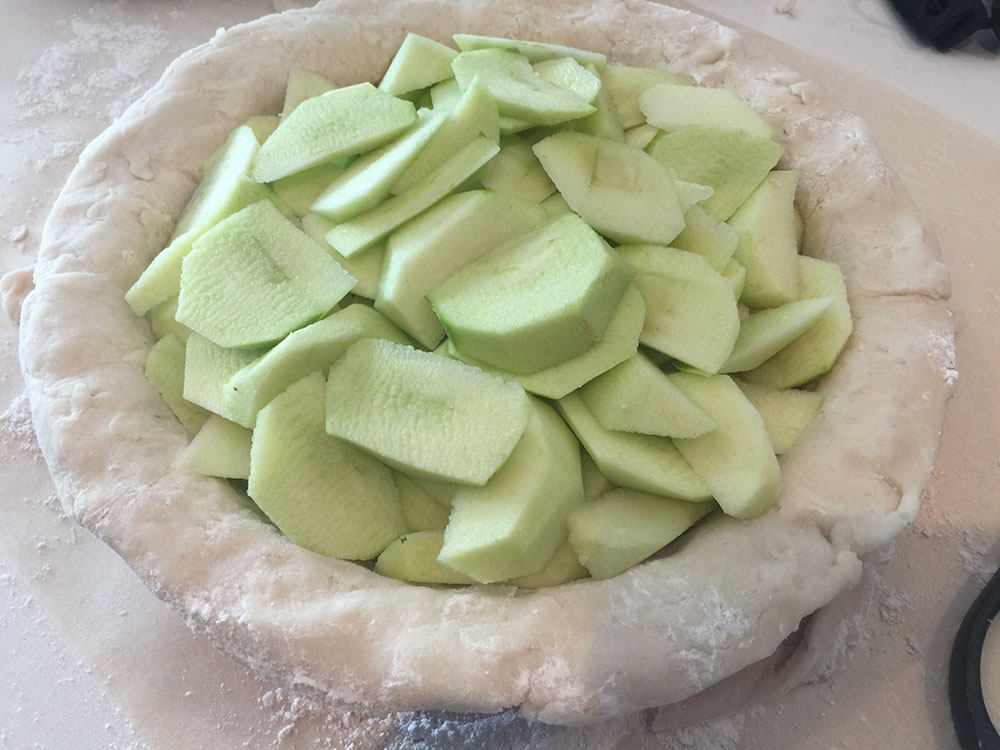 You'll want to mound the apples, so that middle is nice and fat lol.
Then, take another piece of the pastry, and roll it thin. I like this pastry thick on the top too (as thick as the base), but only  because it's so tender and flaky. If you don't have a super moist crust (i.e. store bought) you'll roll this thin, because a dry crust can ruin a pie.
Use your pizza cutter to cut strips about 3/4" wide.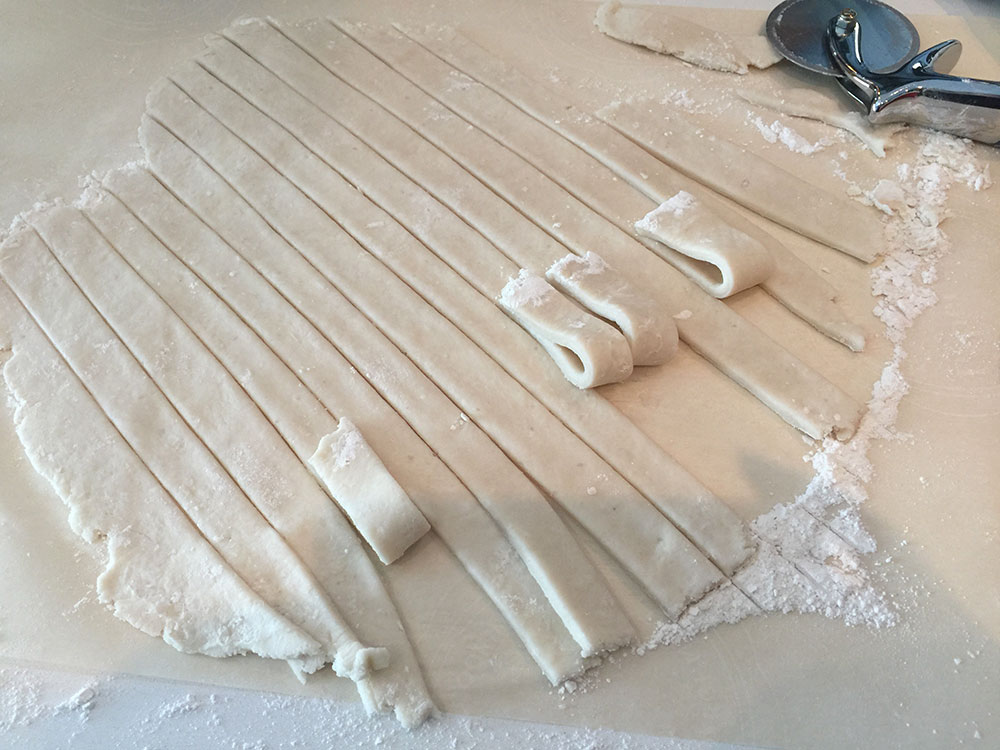 And now for the creative part - go ahead and, one piece of a time, create your basket weave, I like to start with the pieces at the centre, and work my way out. You don't have to be so particular, but it's so pretty!! Ha!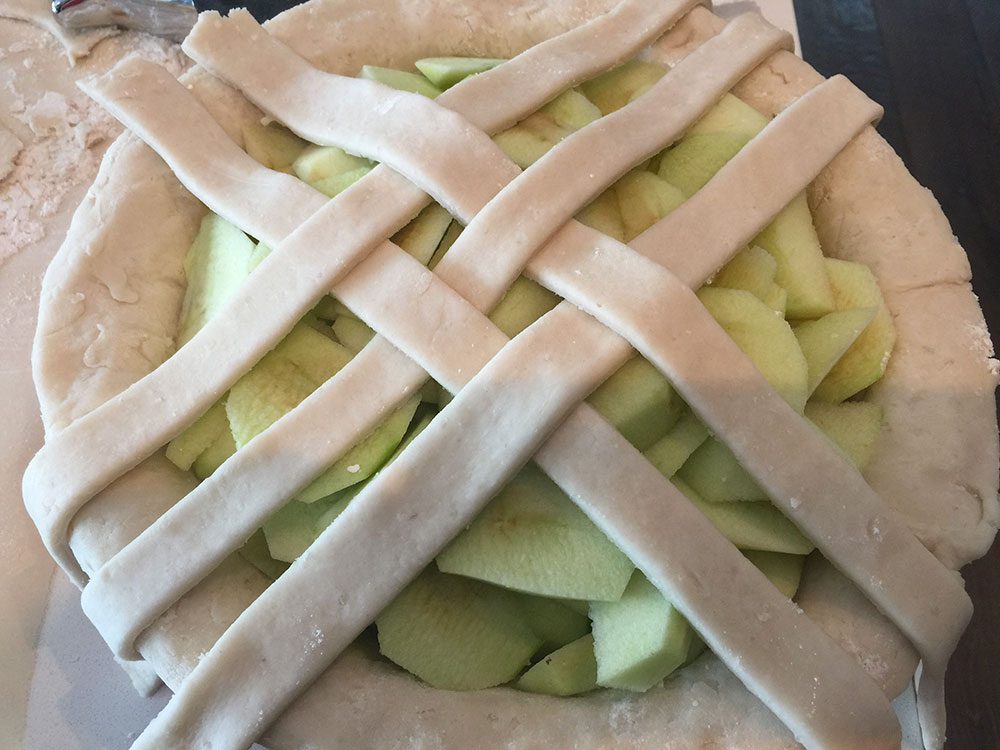 Complete the entire pie this way...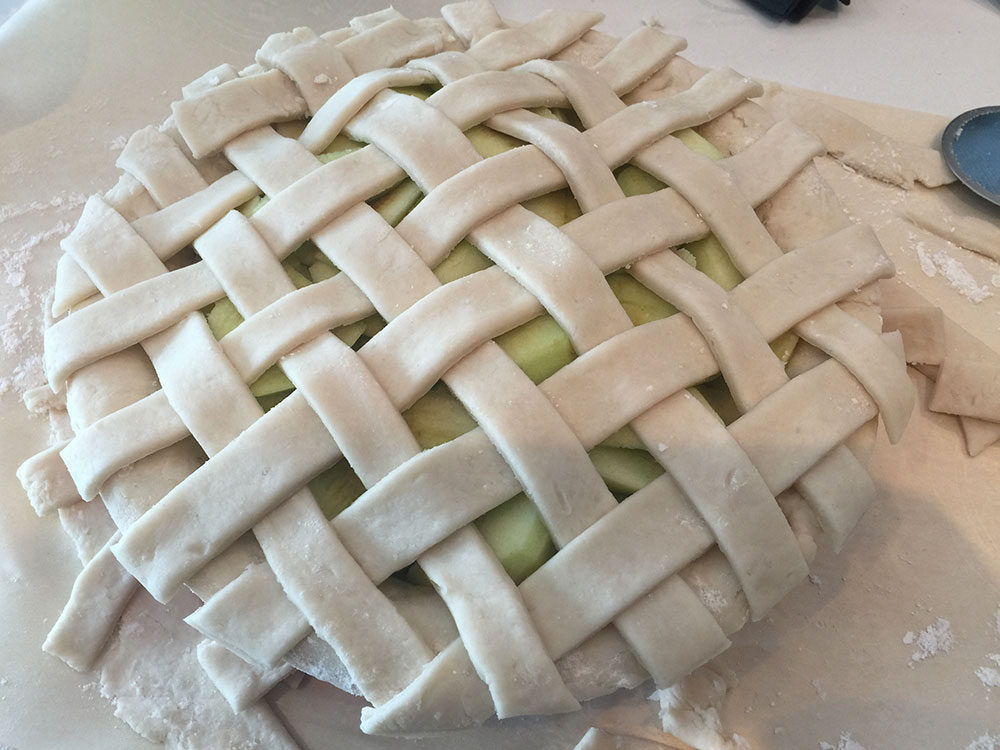 Trim the excess off of the edges again and gently press the tops and the bottom pastry together. Then, using the two finger method, create your fluted edge. Here's an example photo from a longer time ago showing how it's done: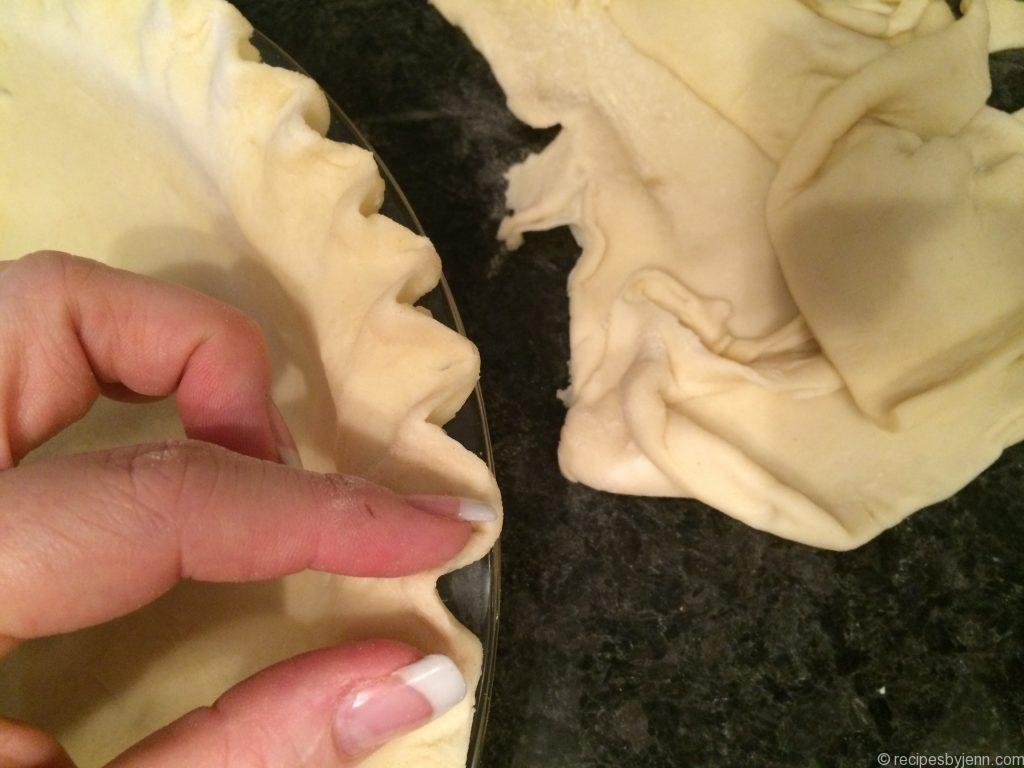 And here's what it looks like most of the time lol - not quite as perfect... but even more delicious!!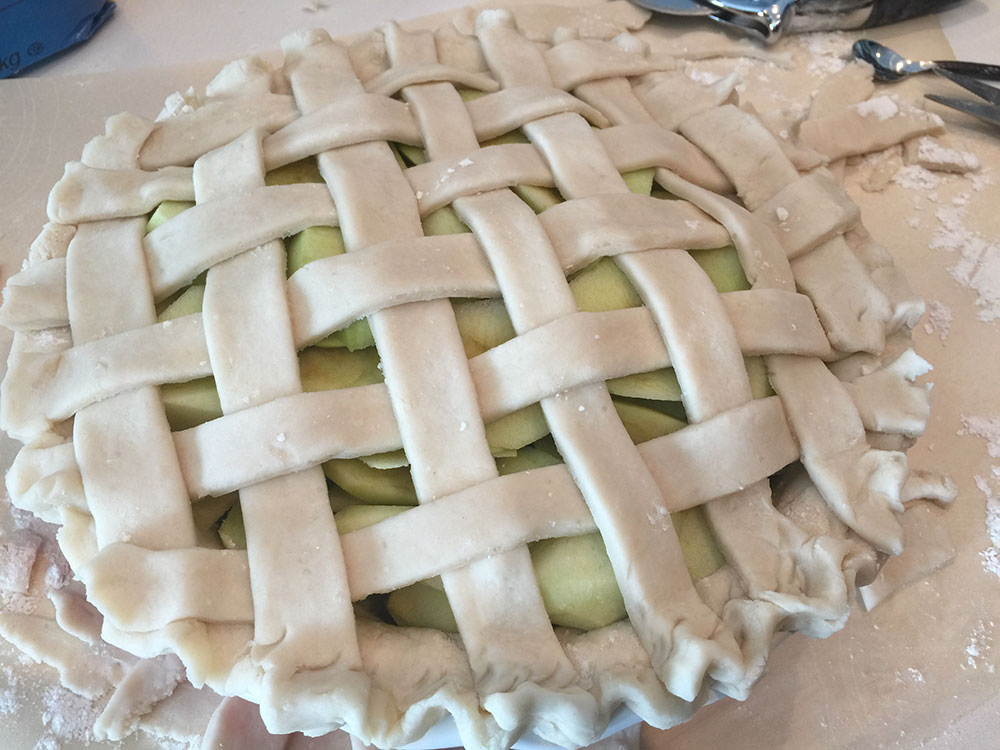 Set that aside and start working on the sauce. In a pot on the stove, melt the butter. Stir in flour to form a paste. Add water, white sugar and brown sugar, and bring to a boil. Reduce temperature and let simmer for just a couple of minutes.
Then, gently pour it over the pie, being careful around the edges so that it doesn't overflow.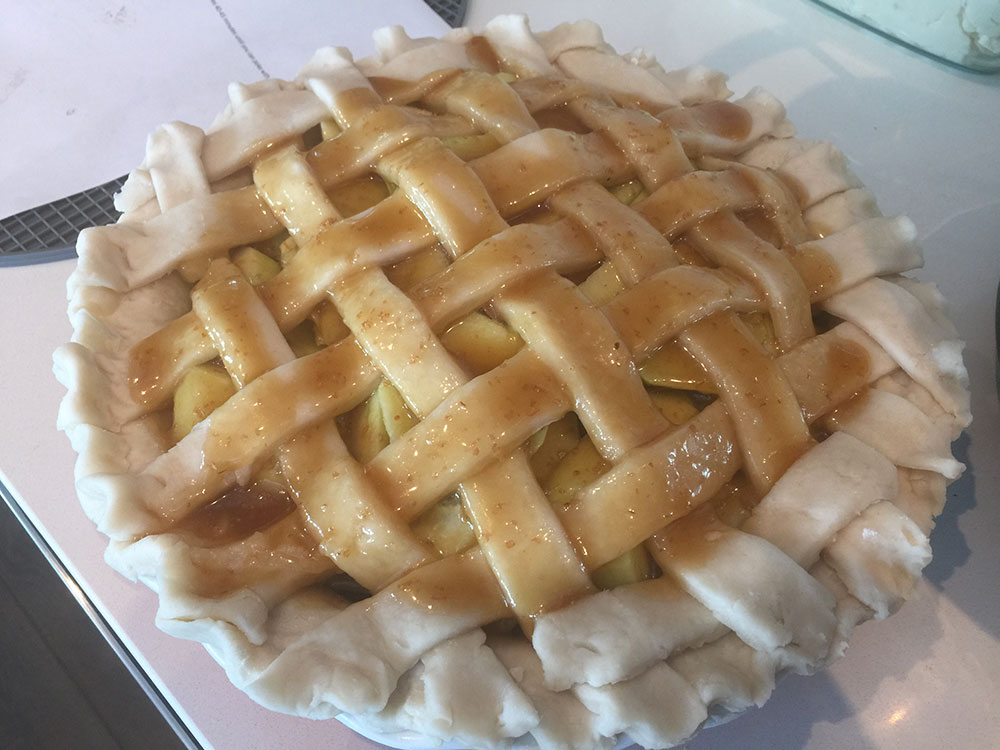 Put the pie in the oven and bake at the higher temperature for 15 minutes only (use your timer!) and then, without opening the door, just lower the temp to 350°F and continue baking until done. In a shallow pie plate, this will give you about 60 minutes total baking time, however if you are like me, and go for deep deep dish pies, then your cooking time will be longer. Don't rush it. Wait until everything is nice and browned.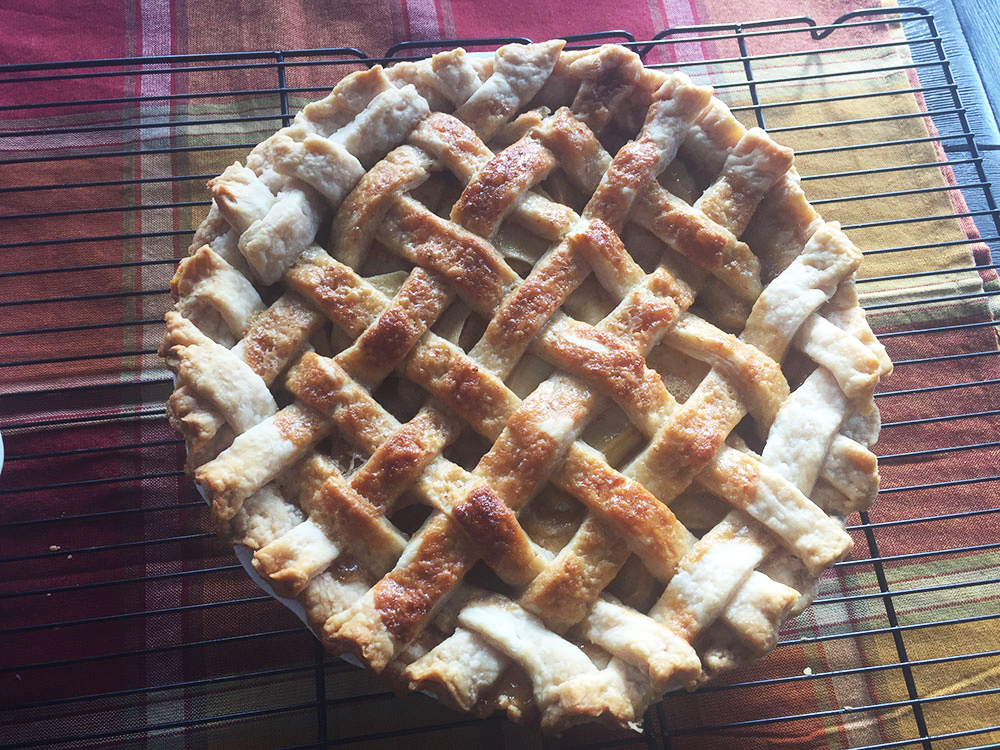 RESIST THE URGE to dig into hot apple pie! One of the biggest mistakes I've read about online is trying to cut and serve an apple pie right out of the oven. If the juices have not set, then your pie will be runny. Best to allow it to sit on the counter for a couple of hours before serving to allow everything to set, and the pie holds its form perfectly.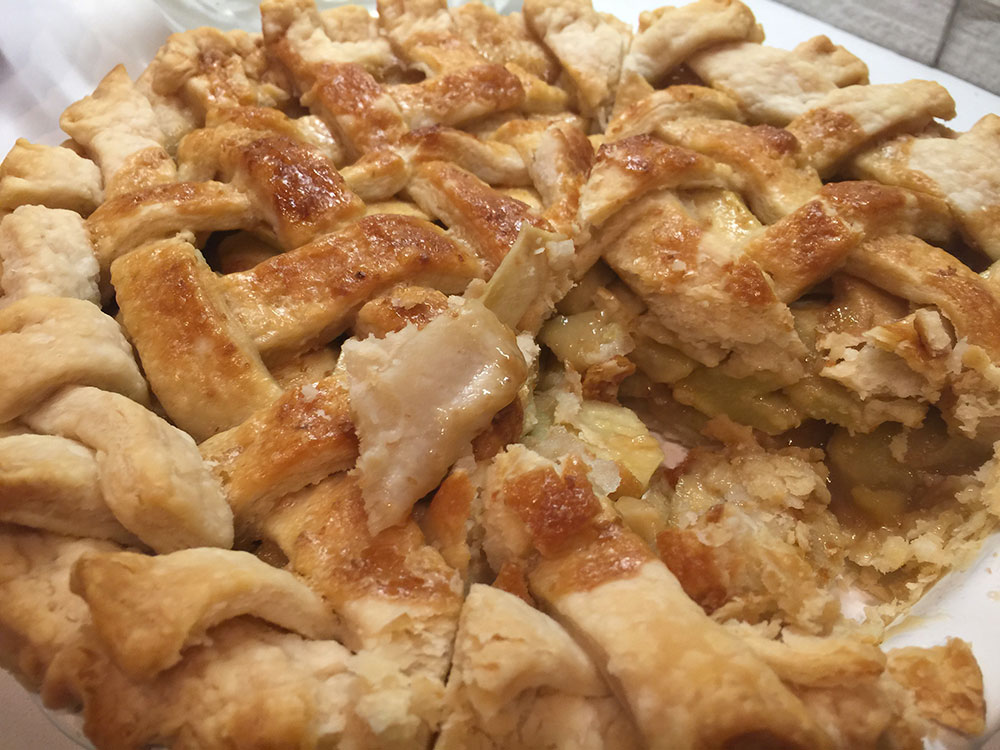 And for a little extra good measure, add this super easy homemade whipped topping to your pies! Then, sit back and watch the plates empty!!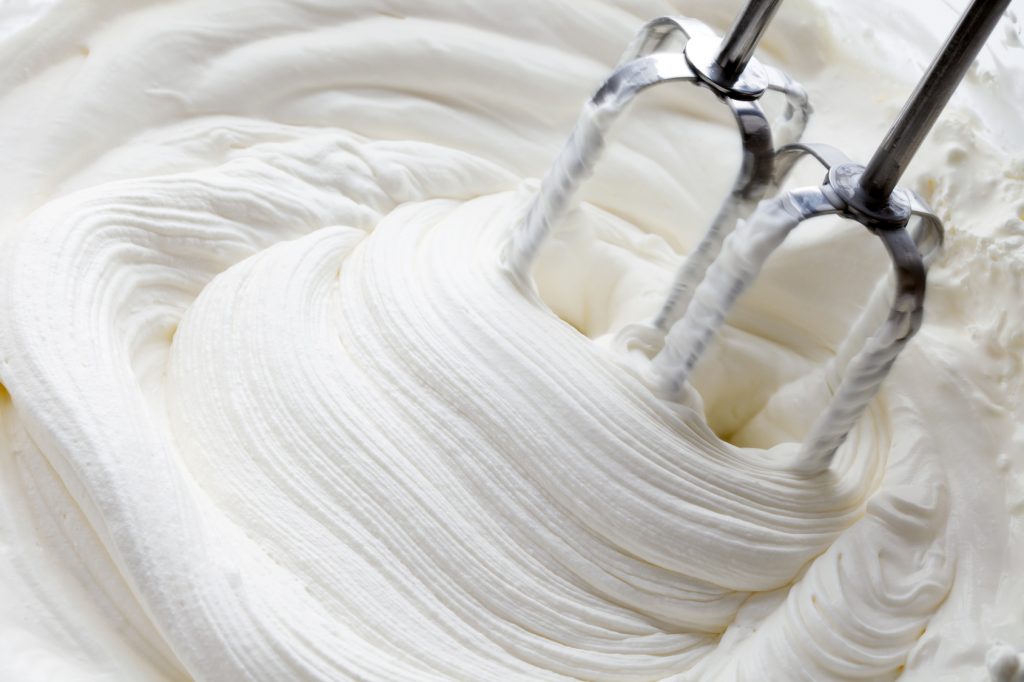 ---
Don't forget - when you make your own, remember to take a photo and share it online at Facebook, Twitter or Instagram with the hashtag #recipesbyjenn and by tagging @recipesbyjenn. That way, I can see your photos and share them with all my friends! Plus, I get to feature them on this site along with all my other photos!
Instructions
Preheat oven to 425 degrees F (220 degrees C).
Place the bottom crust in your pan. I used pre-made puff pastry versus tranditional pie crust, and it was perfect! The sheets were smaller than my glass pie plate and so I joined  two sheets on a floured surface and placed into the pie plate, trimming the excess. Gently tuck the sides under around the plate to make it even.
Fill with apples, mounded slightly. Cover with a basket weave of thin strips of pastry (see above).
Gently pinch the upper and lower shells together to flute the edge. To do this, place two pincher fingers on the inner side of the crust and push the centre with your opposite hand index finger all the way around. Set aside.
Melt the butter in a saucepan. Stir in flour to form a paste. Add water, white sugar and brown sugar, and bring to a boil. Reduce temperature and let simmer.
Gently pour the sugar and butter liquid over the crust. Pour slowly so that it does not run off.
Bake 15 minutes in the preheated oven. Reduce the temperature to 350 degrees F (175 degrees C). Continue baking for 35 to 45 minutes, until apples are soft when poked with a knife.
Add to Favourites