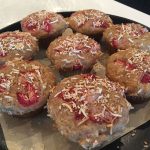 Yield: 9
Prep Time: 10 minutes
Cook Time: 18-20 minutes
Print
Banana Rhubarb Muffins
Well, if you've had even the slightest of conversations with me this week, you will know that I am obsessed with rhubarb right now! And so I should be!
It's inexpensive, grows like weeds, and when you can readily get it at a farmer's market (or your Auntie's backyard), then you just HAVE to do awesome little things with it.
Case in point - yesterday's Strawberry Rhubarb Jam (with no added sugar!).
And then today....
So, how do we get these little gems out of our imaginations and into our bellies? Easy!
First - turn on your oven to 400°F and let that start to heat up. Gather all of your ingredients... There's nothing new here, most of it may already be in your pantry.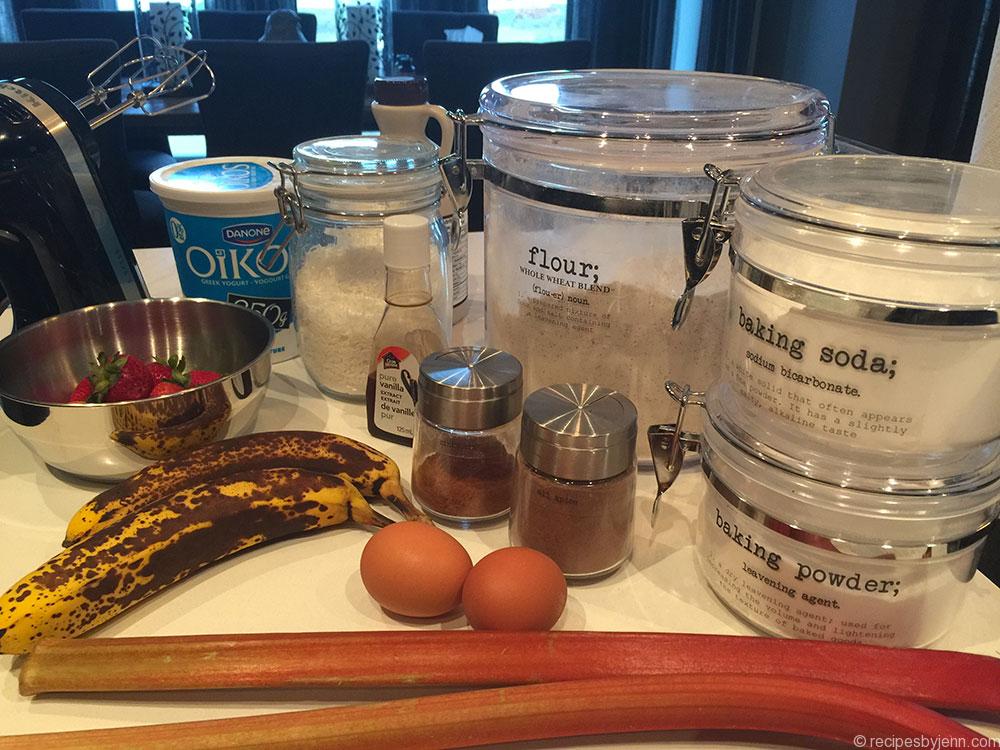 Make sure that you have your eggs out at room temperature. This is very important if you want to ensure that the eggs mix easily for a richer batter, and it will also help to ensure that you get that nice muffin top, rather than them falling flat.
Next, lay onto a clean cookie sheet your coconut and pop it into the oven.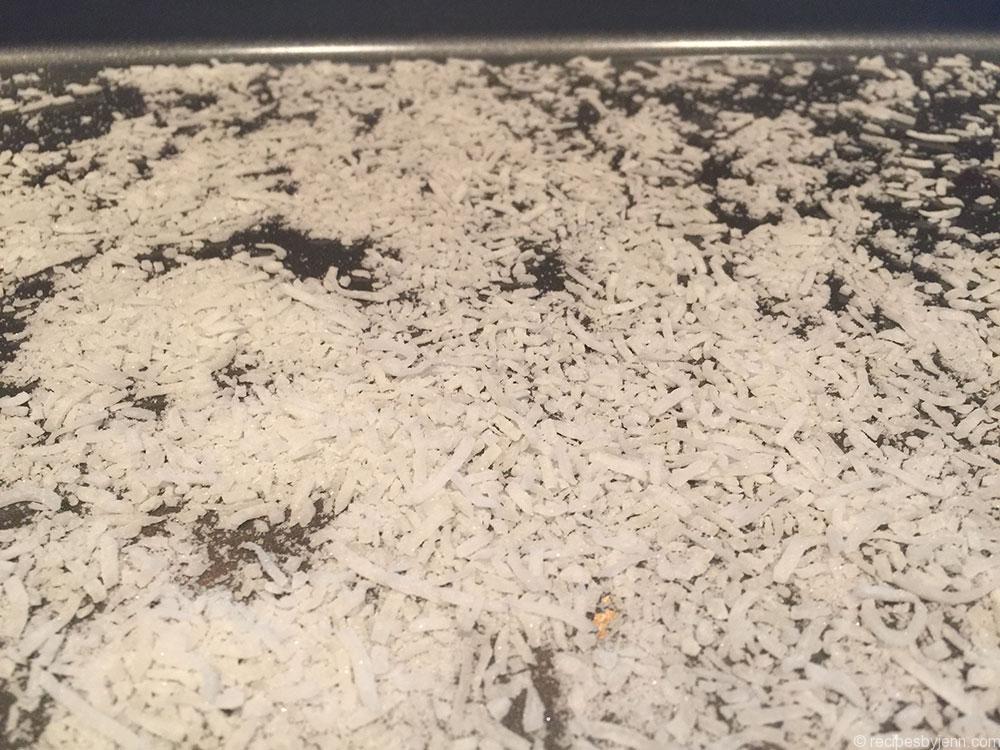 This is going to toast very quickly at this heat - like, mine took 2.5 minutes TOPS!
Don't play with the dog while you're doing this... or else...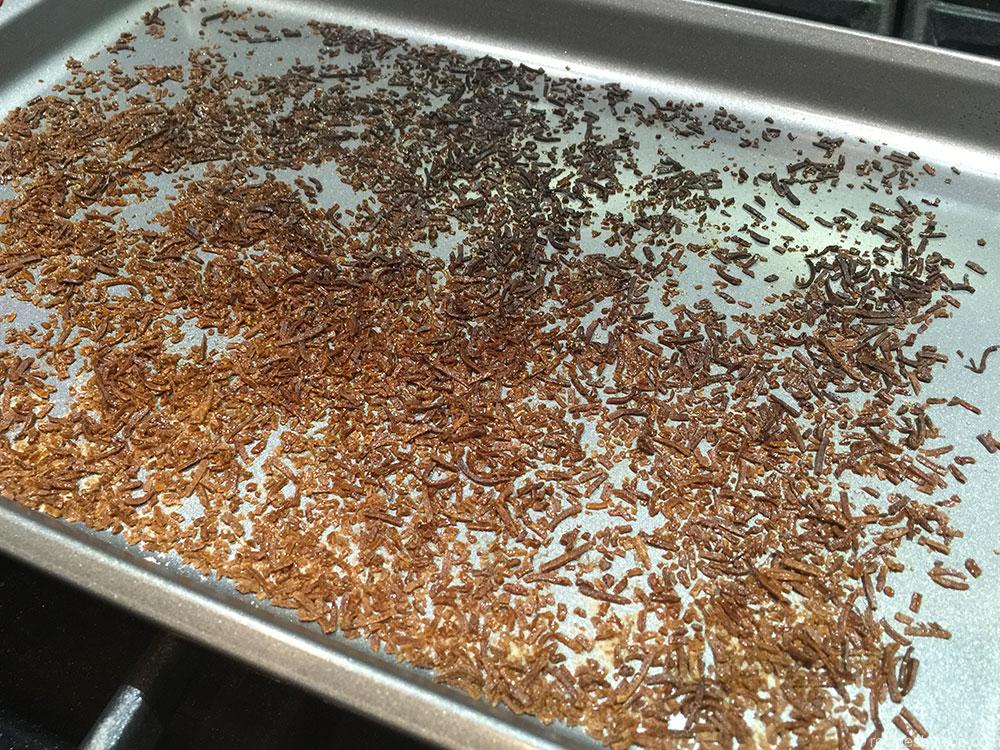 So.... do it again... no playing with the dog!!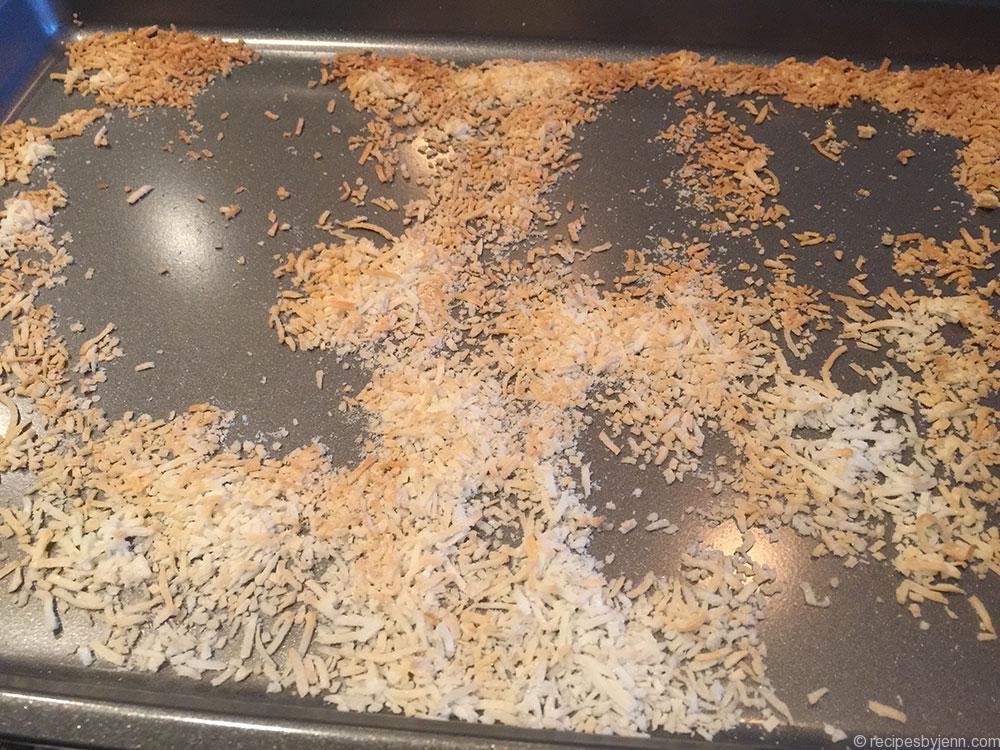 Much better! Now remove the coconut from the hot pan so that it stops toasting and set it aside for later.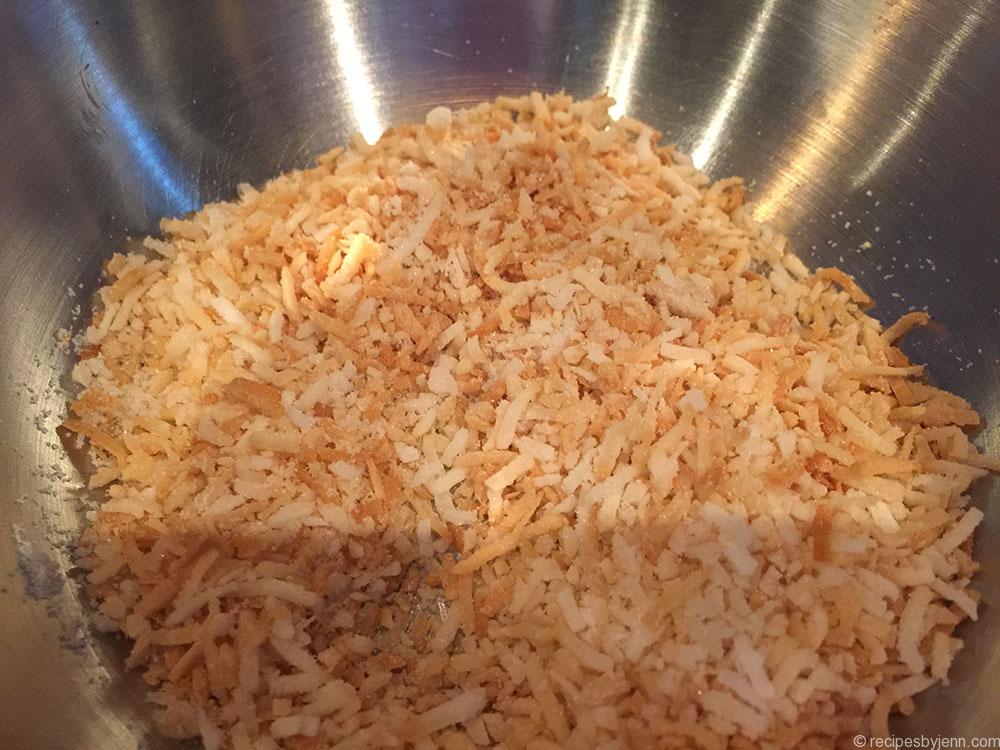 Crack your eggs into a bowl and mix them up well so that they are completely blended nicely.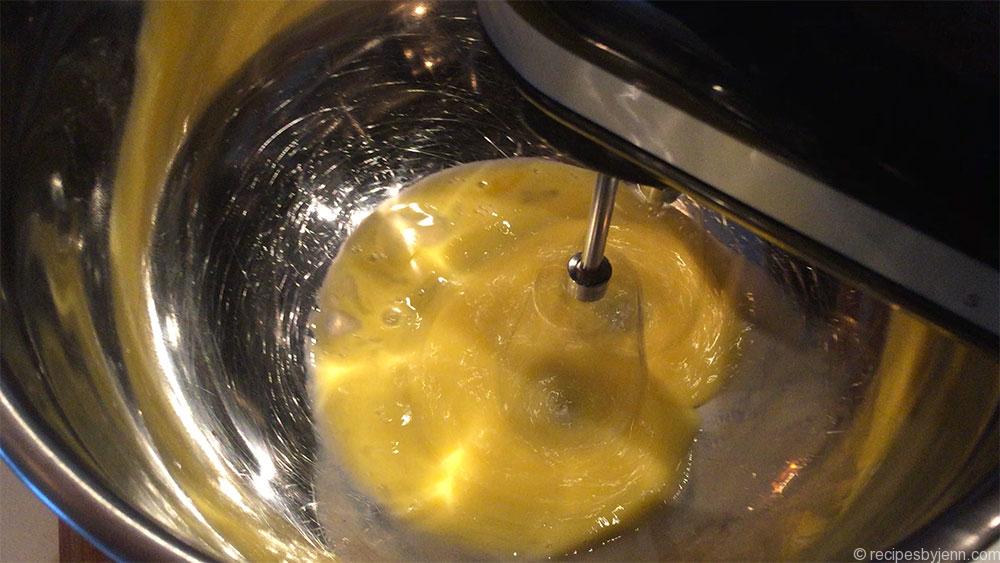 Add in your wet ingredients (vanilla, banana, maple syrup and yoghurt). Put your mixer on high and make sure everything is good and blended.
Add in your dry ingredients (flour, baking soda, baking powder, salt, cinnamon, all spice) and mix just until folded together. Add the finely chopped rhubarb and fold in.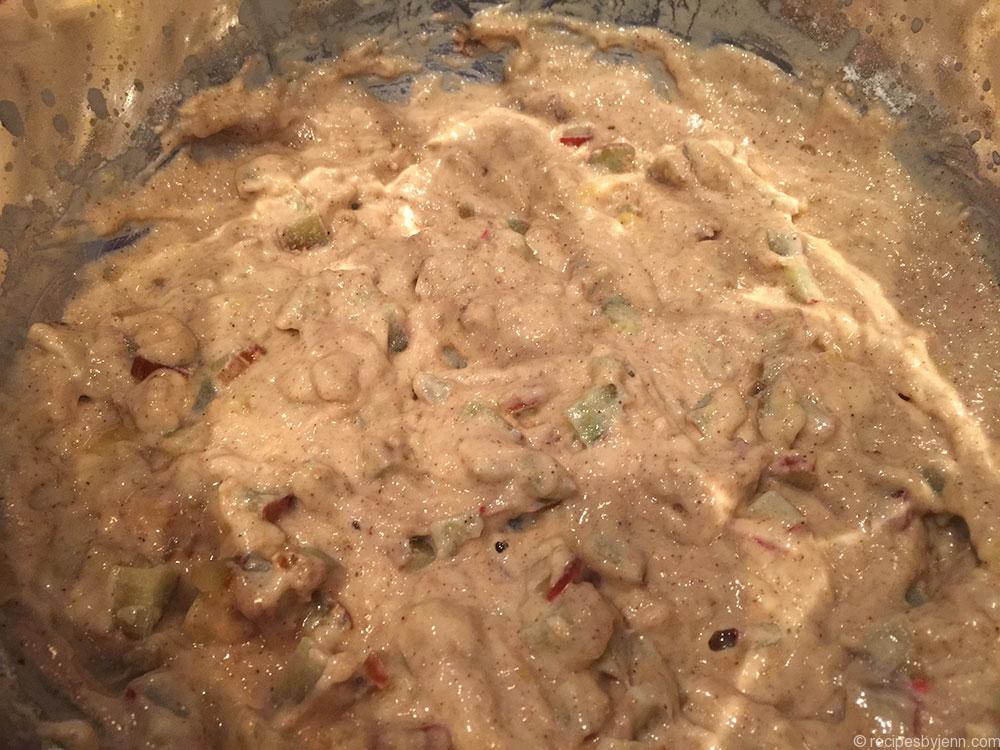 See how nice and thick it is? This is also going to help give the muffins volume and rise. If the batter is runny, you will end up with flat muffins... And the muffin top is the best part!
Pour the batter into a prepared muffin tin for 9 muffins. You want to fill the cups all the way to the top. Otherwise, again, you won't get that same rise.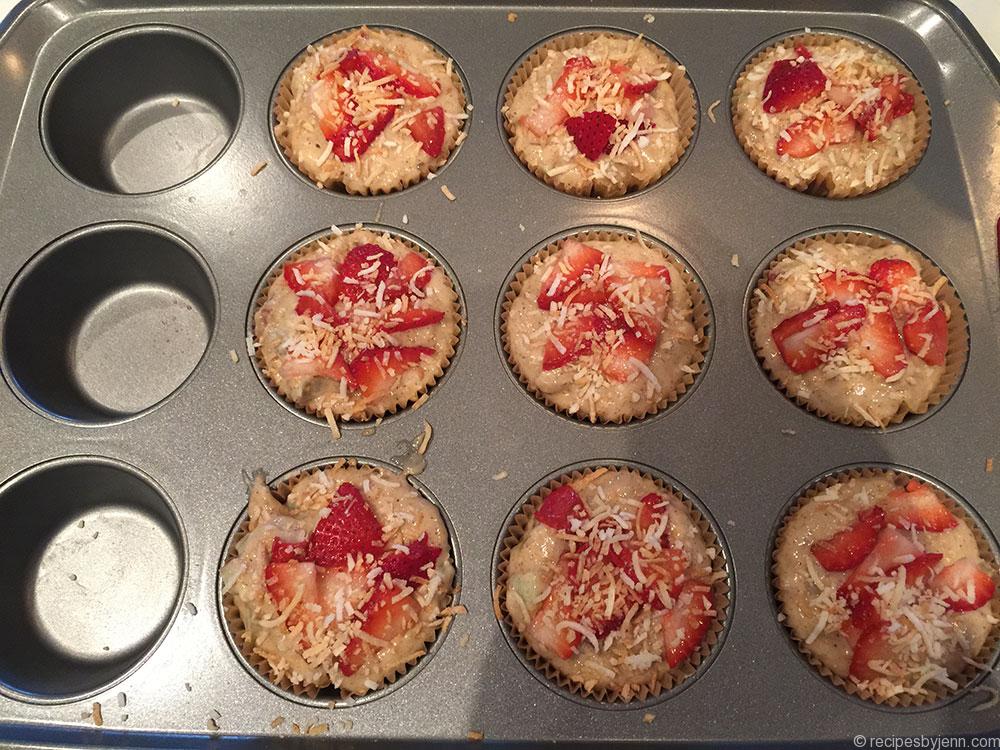 See above, how I then added sliced strawberries and sprinkled coconut on the top of each muffin. It's ok if you don't use it all. A little goes a long way.
Before putting your muffin tin in the oven, put a little water in the 3 empty cups. This will help to ensure an even heat distribution, and well as keep your pan flat. Could you skip this? Sure, probably. But why risk it with these bad boys?!
Stick in the oven and bake for 18-20 minutes. Now for me, it was literally exactly 19 minutes! Ha! 400°F is a higher heat than you see for most muffins, but the high heat will also help keep the muffins nice and full.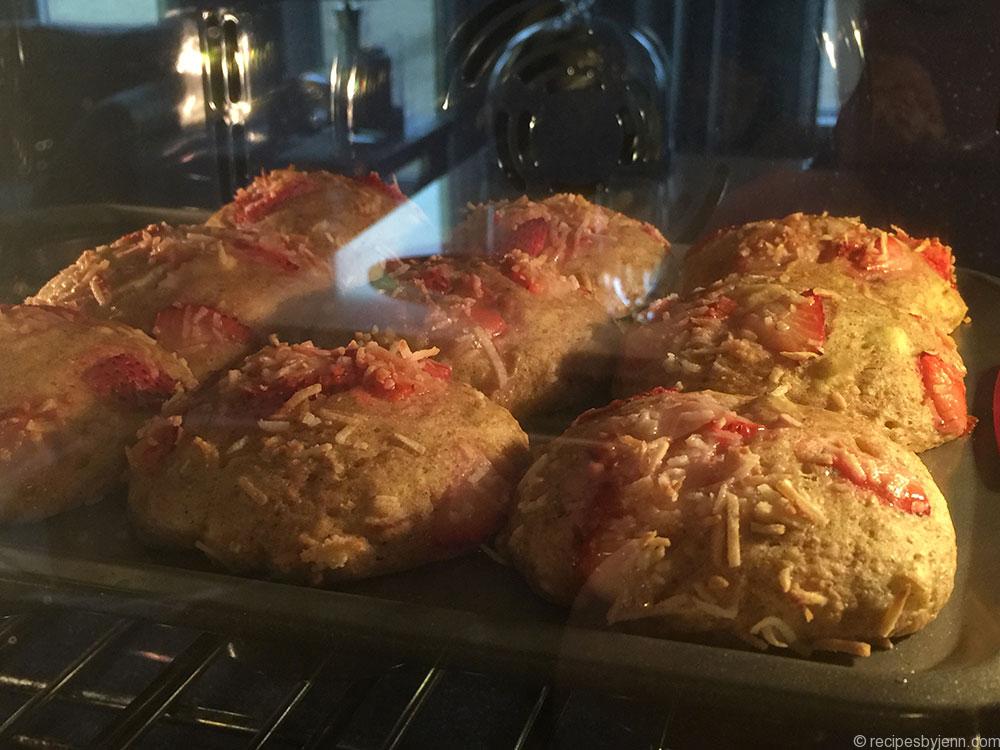 Patience, grasshopper... almost there!
Remove the pan from the oven and let it cool completely.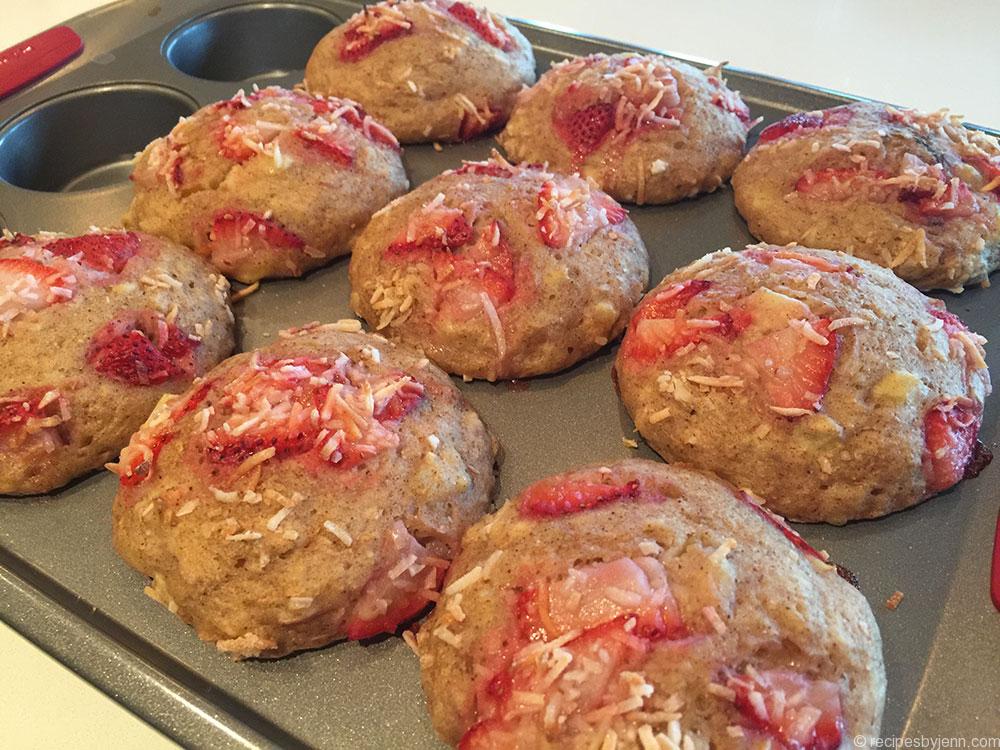 Remove the muffins and sprinkle with a little more toasted coconut, just for good measure.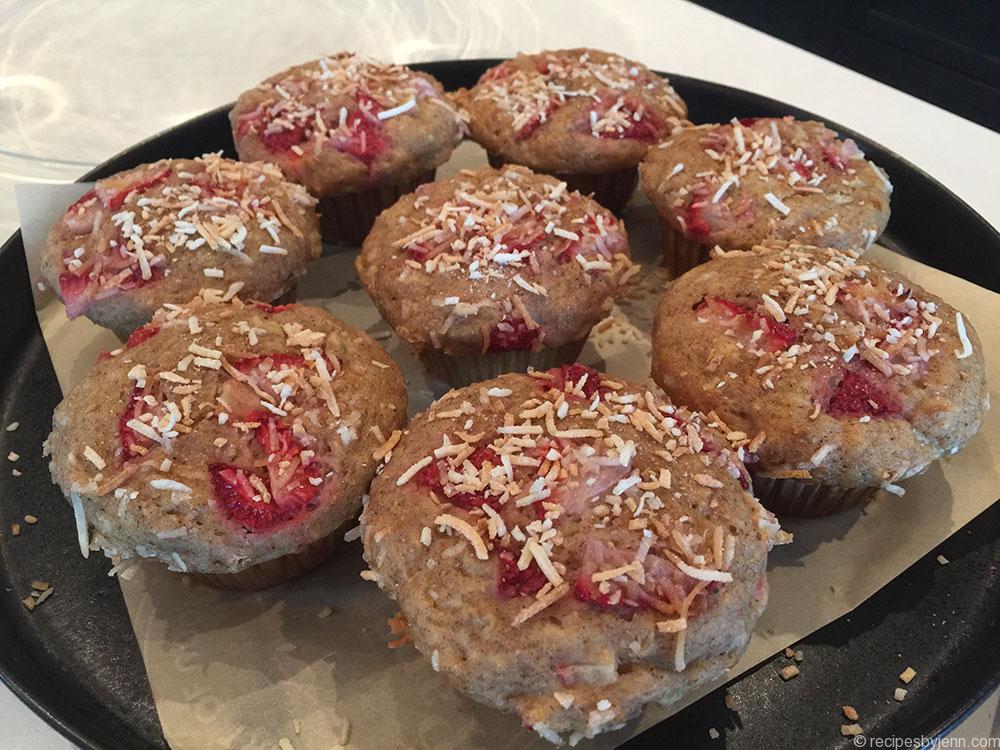 And, if your pretty treat plate only holds 8 muffins, and you're forced to eat the 9th one (so the dog doesn't get it), well then, we won't tell anyone!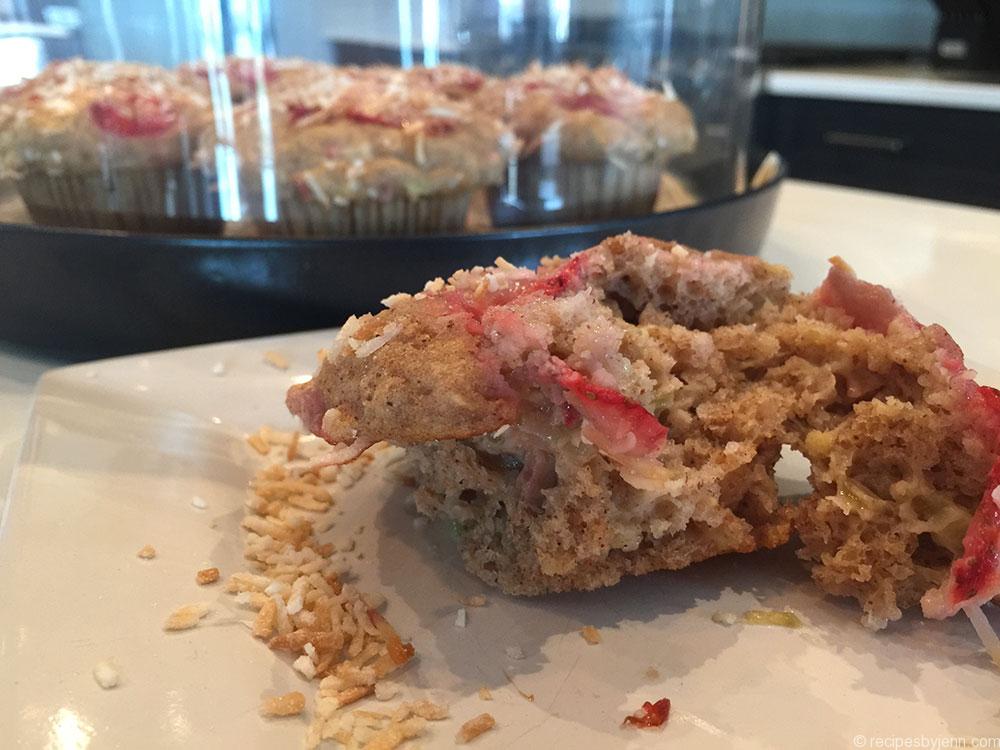 ---
When you make your own, don't forget to take a photo and share it online at Facebook, Twitter or Instagram with the hashtag #recipesbyjenn and by tagging @recipesbyjenn. That way, I can see your photos and share them with all my friends! Plus, I get to feature them on this site along with all my other photos!
Instructions
Ensure your eggs are out and on their way to room temperature
Preheat the oven to 400 degrees
Place your coconut on a pan and put it into the oven for only 2-3 minutes until it starts to brown; remove right away and put the coconut in a bowl to set aside - do not leave it on the hot pan
In a bowl, mix up your eggs until they are fully broken apart. Add vanilla, banana, yoghurt and maple syrup until completed mixed together
Add the dry ingredients: flour, baking powder & soda, salt, cinnamon and all spice, and fold together
Add finely chopped rhubarb and pour into prepared muffin tin for 9 regular size muffins (you want to fill the muffin cups to the top)
Add sliced strawberries and sprinkled coconut to the top of each muffin
Bake for approximately 18-20 minutes or until muffins are no longer bubbling, and they have browned. Test with a toothpick to ensure they come out clean. Allow them to cool completely in the muffin tin. Remove and sprinkle a little more of the coconut on top.
(Red = 0.25, Yellow = 1)
I am including the container values for my own reference (and anyone else wanting to do this)... but keep in mind, these are my recipes and not provided by or approved by or associated with, or anything else 'with', the 21 Day Fix. In fact, it may be a little generous at times, or ingredients may be different based on what we like to eat. It's meant to be a guide.
Add to Favourites