Fall! No – don't actually fall… I mean, it IS Fall! One of my favourite seasons… (along with Spring… oh, and Christmas – is Christmas a season?).
And what better way to ring in the Fall but with pumpkin! Right?
It all started when a friend of mine posted on her Facebook page a pumpkin scone recipe. Now, I'm not must of a scone person (I actually said that this past weekend in a bakery where the lady behind the till proffered me a scone sample… the woman next in line actually gasped out loud! Haha! I'm not kidding… lol… I felt like I had offended her personally… Poor woman. I ended up taking the scone sample in my guilt.) (As a follow up – I tried it in the car, and nope… still not much of a scone person… but I won't say that out loud in a bakery again!)
Back to the story… I decided to have my own little fun with pumpkin (remember how much fun we – by 'we', I mean 'I' – had with rhubarb last month?! Yum!). I know, I know… I could easily swing by Timmy's and grab a pumpkin spiced latte (don't think I wasn't tempted!), but the word latte just screams processed sugar to me, and so, alas, I must resist. But that doesn't mean we can't have some fun!
Besides, pumpkin is a veggie that packs a ton of healthy benefits along with it, such as boosting your vision, helping you to sleep better, increasing heart health, adding much needed fiber to your diet, and more!
There are two key things that you want to remember when experimenting with pumpkin:
Don't use pumpkin pie filling… use pureed pumpkin. Check the label on the can – it's sold right next to the pie filling, but the pie stuff has a lot of sugars and preservatives that you can live without.
Not everything has to taste like pumpkin pie!
Not that there's anything wrong with pumpkin pie, but there's so much more to pumpkin than just pie!!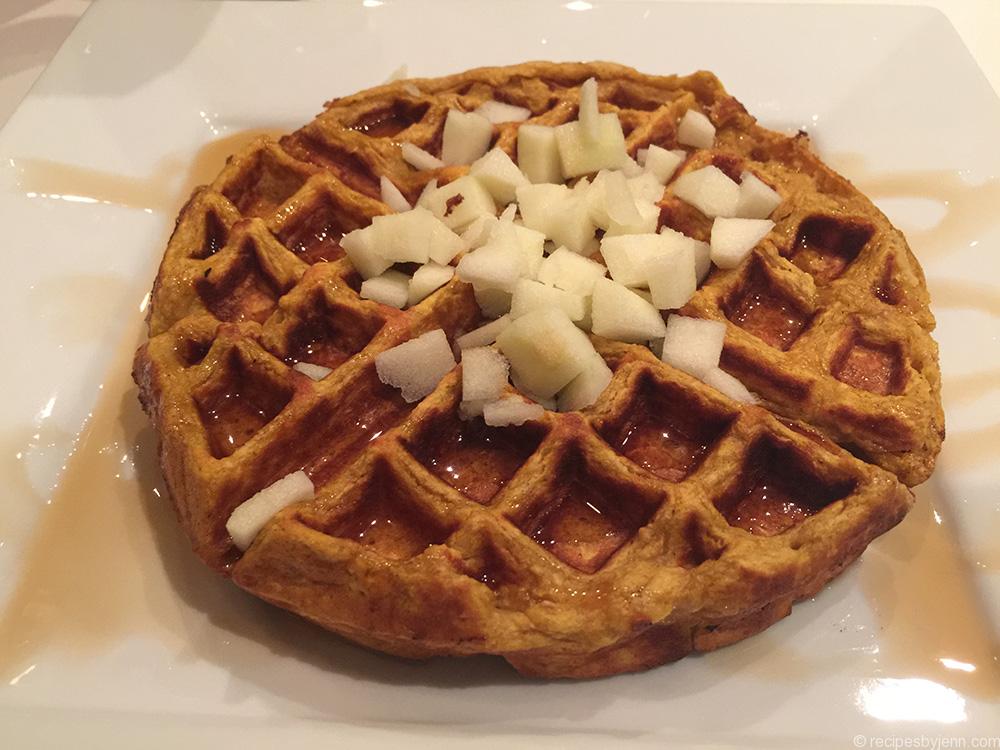 Pumpkin Waffles
A very popular recipe out there for healthy pumpkin food is a breakfast pancake or waffle. Now, I tried a few before just whipping this guy together – I like my waffles full and fluffy, filling, and with just the right amount of gentle flavour for adding whatever else you might like. Remember – not pumpkin pie!
This recipe uses primary oat flour and buttermilk and whips us incredibly easy!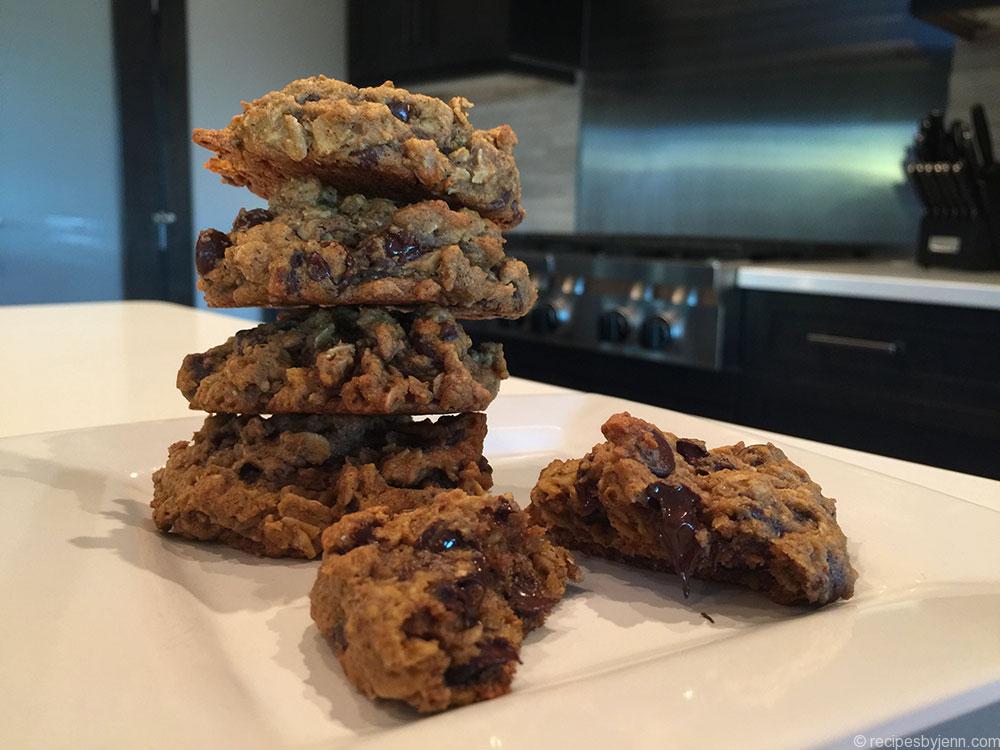 Pumpkin Cookies
Now, these are SO good! The first batch I was whipping up, Hubby was sitting in the great room across from the kitchen and watching me… skeptically. He saw oats. He saw pumpkin puree. I could tell that he was secretly disappointed that I wasn't just whipping up a batch of his fav chocolate chip cookies.
Once they cooled and he was able to try one… and then a second… his verdict was in… they "weren't bad".
But I knew better… the next morning I woke up to more cookies missing from the container, and the whole batch of 24 cookies was gone in TWO DAYS!!! I had to make up a second batch later that week. There is no better compliment!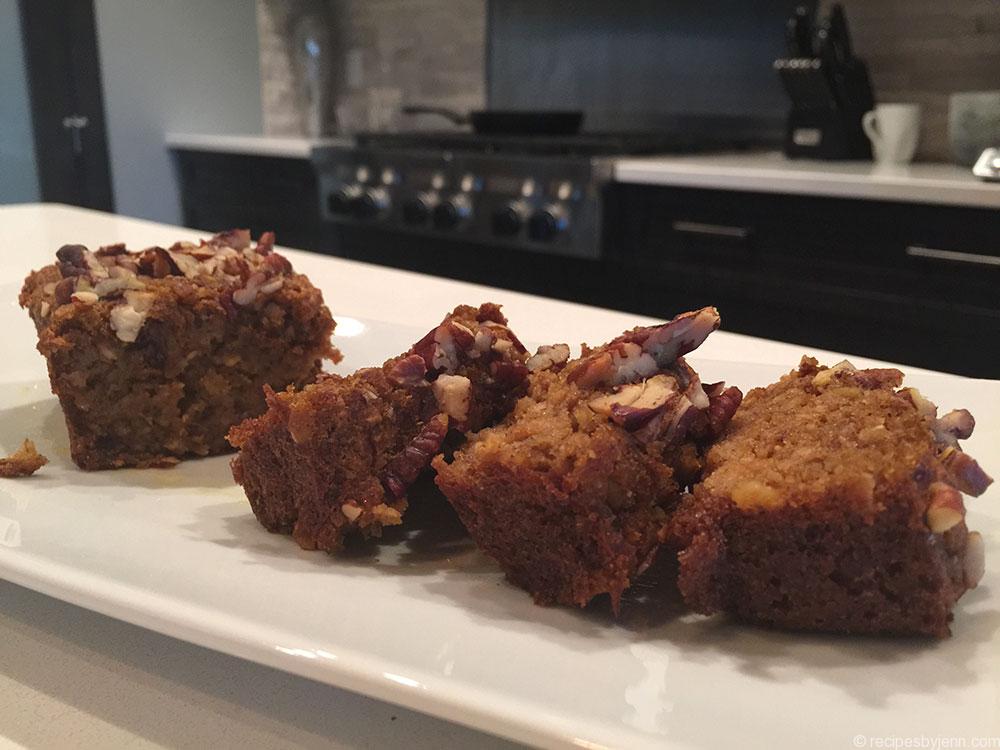 Pumpkin Pecan Bread
OMG now THIS is a recipe to make over and over! Again – nothing here tastes like pumpkin pie! This one actually has a little banana hint to it, since banana was used as the natural sweetener, but it's definitely pumpkin. I used mini loaf pans for the recipe and ended up with three…. that were also gone in two days! (It might be time to take a break from baking treats at this rate… Unless healthy means that you can eat as much as you want! Ha!)
I'm so excited for Thanksgiving in a couple of weeks! It's pumpkin pie time! So I'll be all over that! In the meantime, enjoy these guilt free goodies!
---
When you make your own, don't forget to take a photo and share it online at Facebook,Twitter or Instagram with the hashtag#recipesbyjenn and by tagging @recipesbyjenn. That way, I can see your photos and share them with all my friends! Plus, I get to feature them on this site along with all my other photos!

New this week are My Pinterest Picks! I love Pinterest! You all are so dang creative!! :o) This time around, in my zest for all things pumpkin, while I haven't yet made these little gems, they are certainly next on my list! I've included a couple for Momma and one for my babes, as well as the tools you'll need in your kitchen to make them…