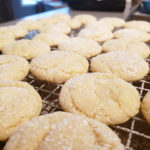 Yield: 24
Prep Time: 10 minutes
Cook Time: 11 minutes
Print
Lemon Crinkle Cookies
Summer in a cookie!
No better way to describe these. This fabulous recipe comes from cookingclassy.com, and she nailed this one! Super quick and easy to put together, and perfectly done.
A couple of notes - the original recipe says to bake 10-13 minutes... Mine were consistently done at 11 minutes, so, watch your oven. Also, the original recipe indicates 30 cookies. Mine were a little larger, I think, because I only got about 24 out of this batch (of which I think I ate 3!).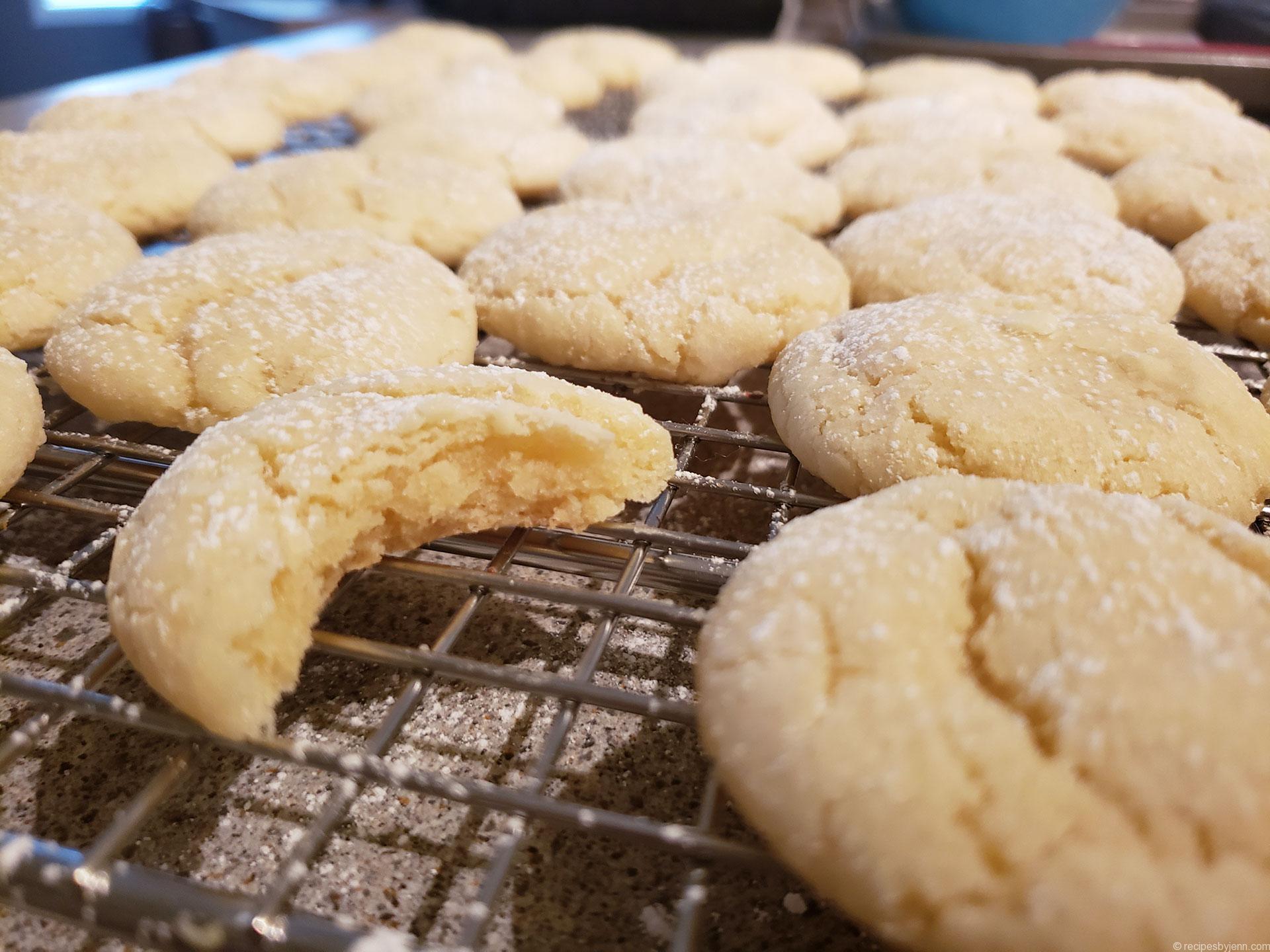 Instructions
Preheat oven to 350 degrees F
Sift together dry ingredients; set aside
Whip together butter, all sugar and lemon zest until fluffy
Add egg - blend. Then egg yolk - blend.
Add the remainder of the ingredients (except the icing sugar)
Making 1-1.5" balls, roll each one in icing sugar and space evenly on parchment paper
Bake 11 minutes (or until the start to lift away from the cookie sheet around the edges), and let cool on the baking sheet for a few minutes before moving to a rack to cool
Enjoy!
Add to Favourites