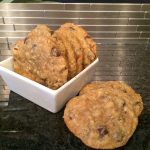 Yield: 3-4 dozen
Prep Time: 5 minutes
Cook Time: 3 minutes
Print
Oatmeal Chocolate Chip Cookies
We love chocolate chip cookies around here. Well, who doesn't, really? And I have have another go-to great recipe on this site that we've made for years, but I confess, after playing around with this one, we haven't even thought about making our old favourite! This one is so good, and the hint of walnut just adds that perfect finishing touch!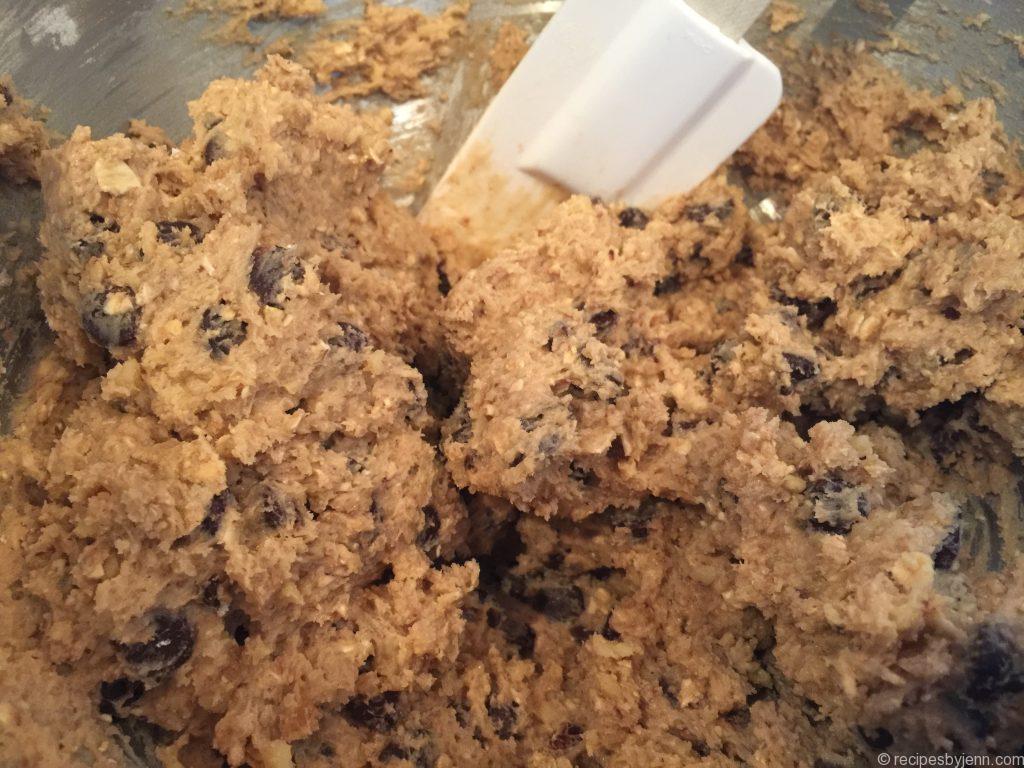 I have done this recipe with real organic sugar, or sugar substitutes like Splenda, and they are perfect every time.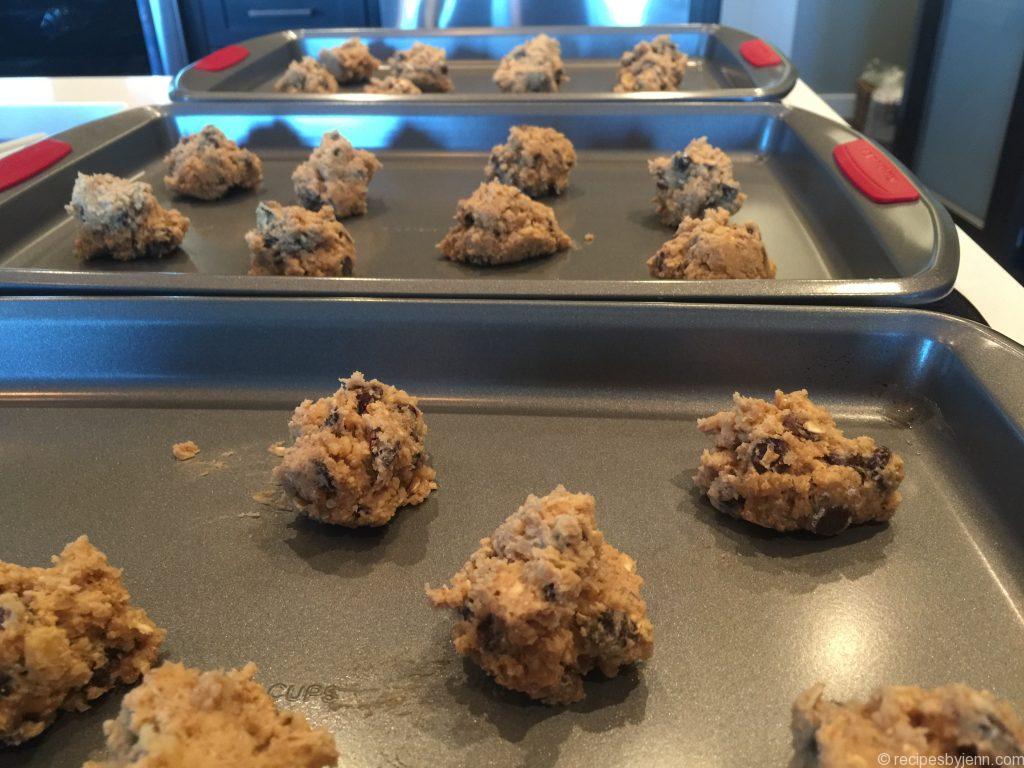 I usually get 8 to a pan (I like my cookies spoonful-sized) which spaces them out nice and even. And if you have a good quality oven, you can also bake three  rakes of them at once without risking one pan burning or being under done.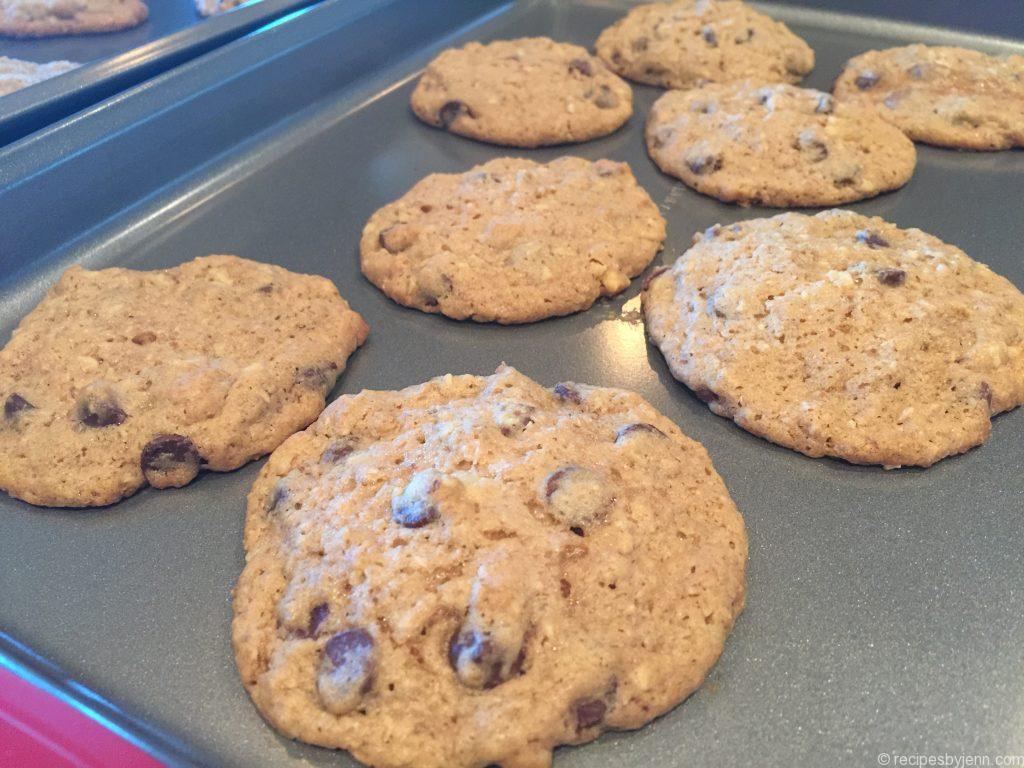 They will cook in about 12-13 minutes, but you'll know when the edges start to lift away from the pan like you see in the above photo. Yes, they are still soft-centred, but you don't want to over cook them.
Take them out of the oven and let them cool on the pan. they will flatten themselves out a little bit and be the PERFECT chewy chocolate chip cookie!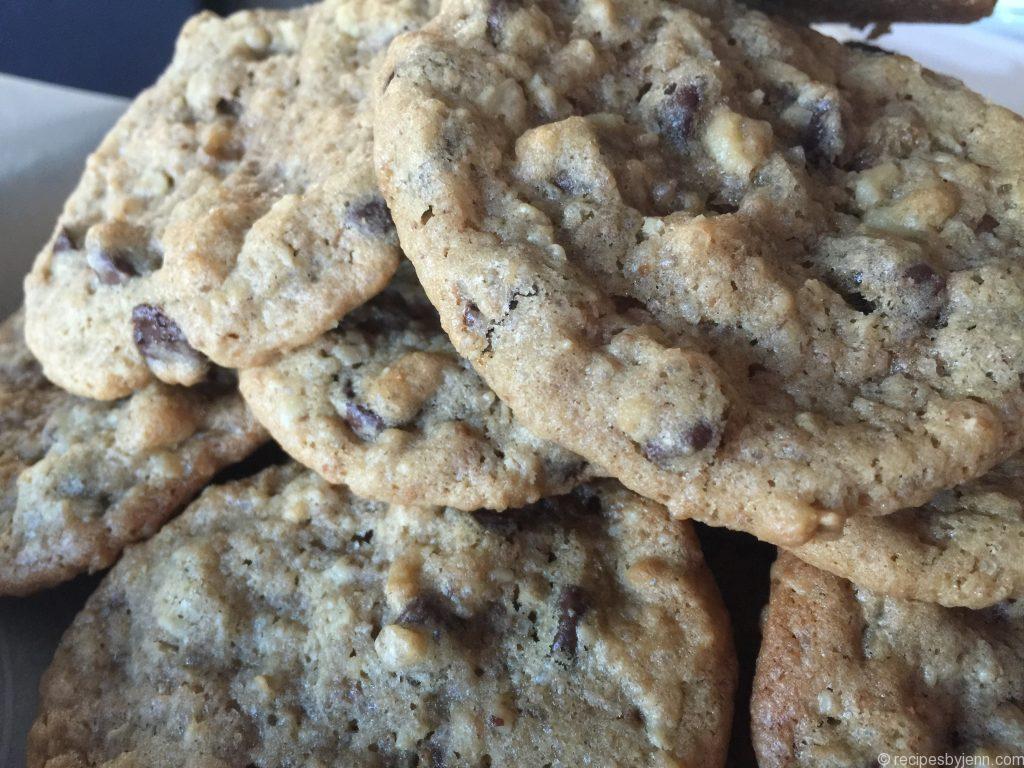 Instructions
Preheat the oven to 325 degrees
Cream together butter and 2 sugars
Add eggs and beat until smooth
Add dissolved baking soda and vanilla, and blend in
Fold in with a spoon: flour, oat flour, chocolate chips and walnuts
Drop by large spoonfuls onto a cookie sheet (about 9 per sheet)
Bake for approximately 12-13 minutes until the edges start to brown
Remove from the pan to cool
Original recipe modified from allrecipes.com
Add to Favourites