For our backyard BBQ this summer – our first with our current neighbours – I wanted to have the traditional backyard, picnic-type feel, but without have to spend a lot of money for just one day. So, it was off to the dollar store!
These little napkins were so easy to make, and I spent about $10 for everything to make 50 sets!
STEP ONE
Start with a paper napkin that is folded down – the more skinny orientation, not the square variety.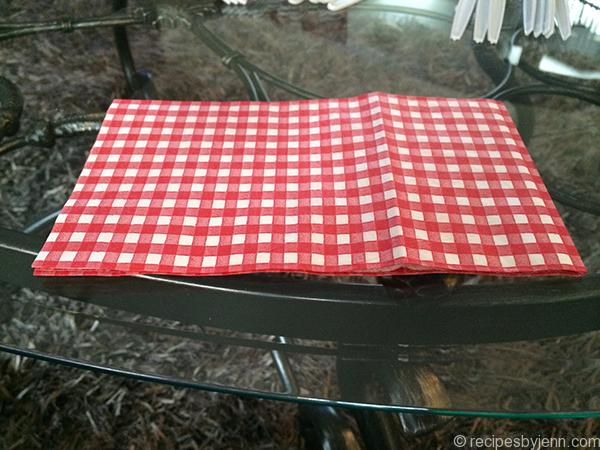 STEP TWO
Open the first napkin fold (length-wise) and make a new fold so that the new fold is positioned about one third of the entire length of the napkin, as shown.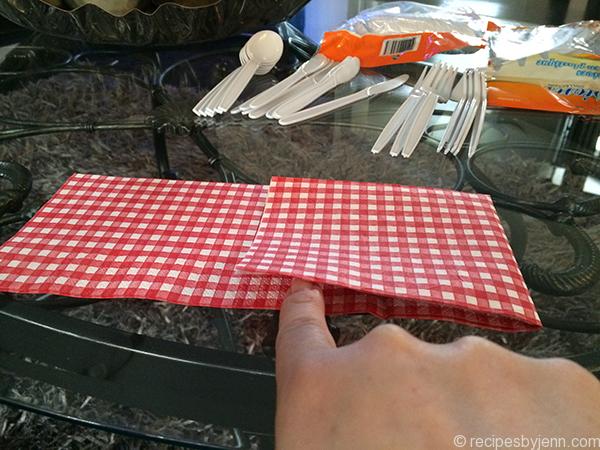 STEP THREE
I placed the longest utensil (which was a knife), aligned with the new fold I just made (seen on the right), and then folded the opposite side just to the position of the bottom of the knife (on the left).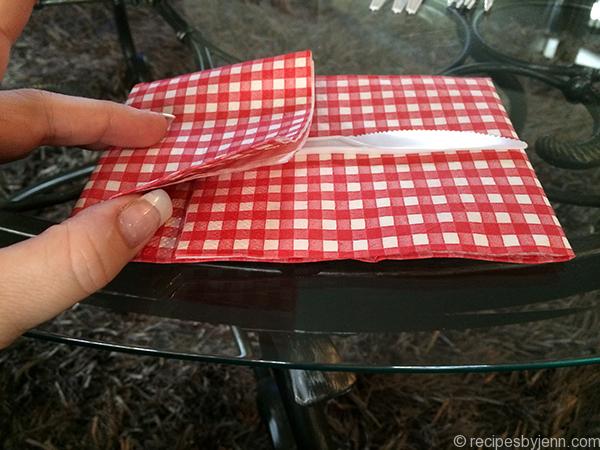 STEP FOUR
Remove the knife, and set aside. Turn the folded napkin over and fold in the left and right sides so that they meet in the middle at the back.
[gard align='center']
STEP FIVE
Turn the napkin over again, holding the folds in place. You will see that you have formed a pocket at the front.
Now, using a piece of pre-cut string, tie around the upper portion of the pocket, bringing the napkin together in a slight gather, but not too tight because you want to be able to poke the utensils in.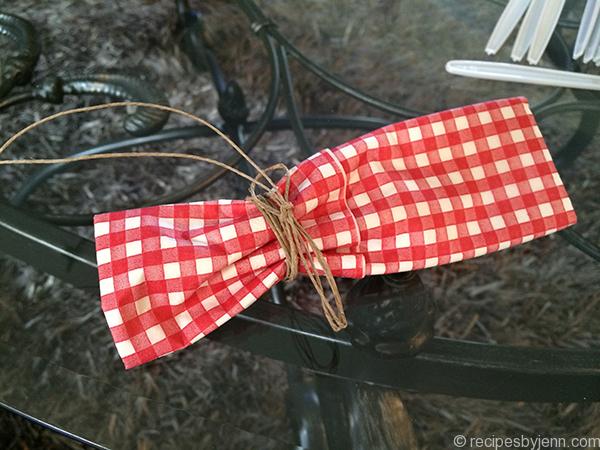 STEP SIX
[gard align='center']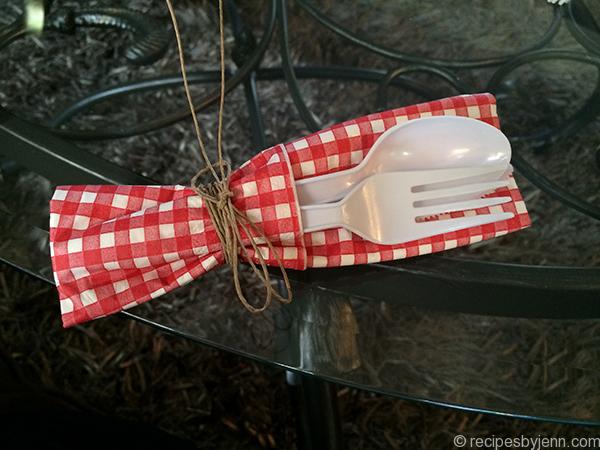 Now tuck your utensils in, knife first, and then the fork and spoon on top.