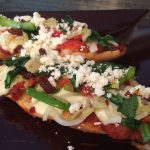 Yield: 2
Prep Time: 20 minutes
Cook Time: 15 minutes
Print
Nutrition facts

(per portion)
Nutrition facts
(per portion)
Calories: 448.13
Carbohydrate Content: 38.9
Fat Content: 20.71
Protein Content: 25.78
Pizza Baguette
I love this variation of a little pizza. It's so light and packed with veggies!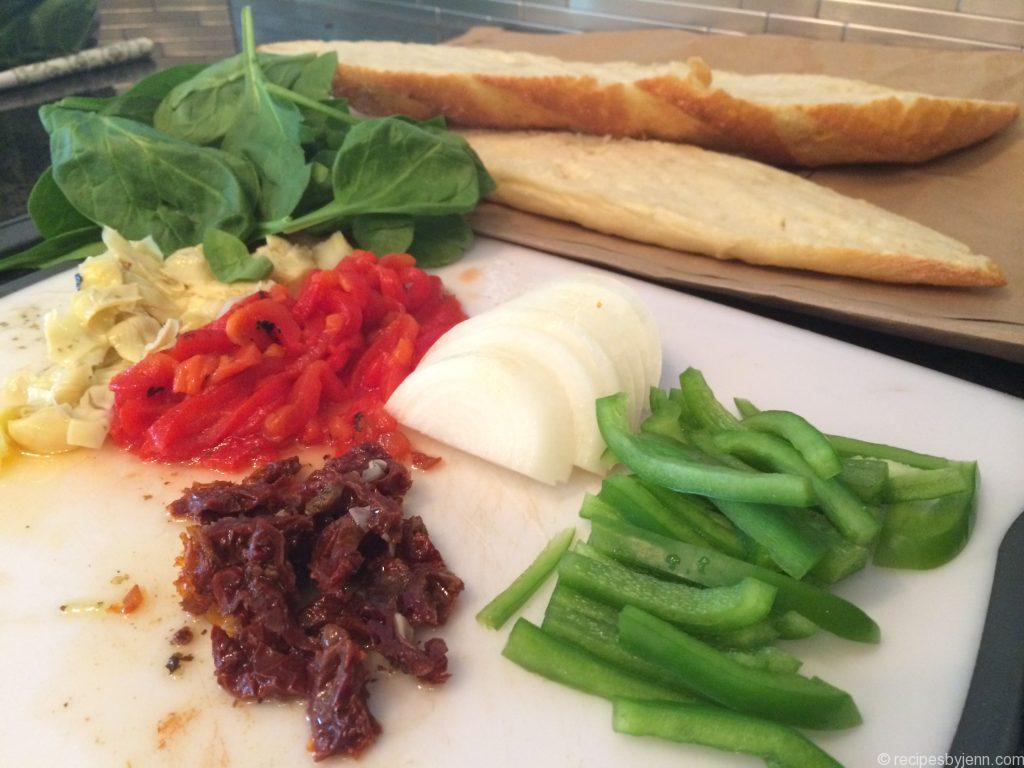 Prepare all of your ingredients in advance. Start by chopping up all of your veggies: peppers, onions, artichokes, sundried tomatoes, spinach...
Then, slide your baguette in half long ways, and scoop out the doughy centre. We are going to use just the base.
While you are chopping your veggies, you can have your marinara sauce on the stove.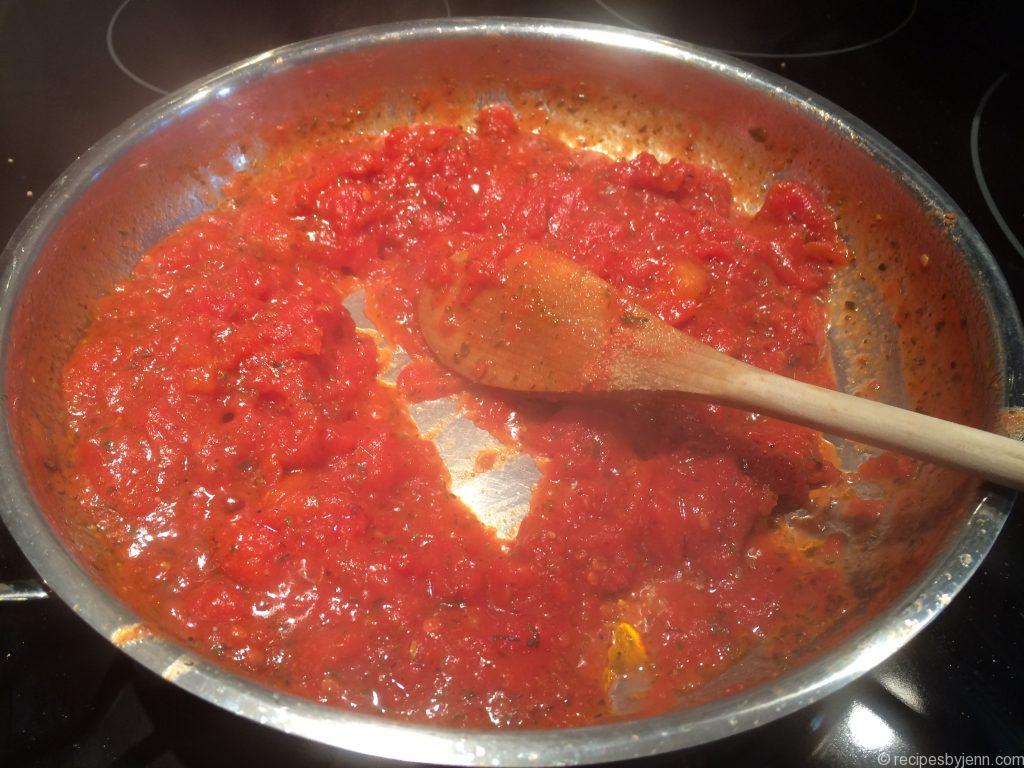 Your marinara is done when you can part the sauce and no juice runs into the open part, as seen above. You don't want it too runny.
Load up your baguette, pop it in the oven, and there you have it! A nutritious meal, PACKED with flavour!
Instructions
Combine sauce ingredients into a pan and cook until almost all of the liquid is gone: can tomatoes, spices, garlic, brown sugar, salt and pepper, and extra virgin olive oil
Slice the baguette length-wise and hollow out the centre to create a cavern in the bread loaf
Layer sauce, mozza, veggies, and drizzle olive oil and more pepper
Bake 350 degrees until mozza melts
Remove from oven and sprinkle crumbled feta to garnish
Add to Favourites