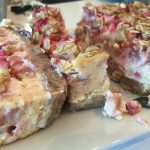 Prep Time: 20 minutes
Cook Time: 60 minutes
Print
Rhubarb Cream Cheese Bars
This is day 4 of my self-imposed rhubarb challenge, and sadly, the last of the rhubarb that I took from Auntie's. I am crying a little inside, although it's probably best that I don't keep baking like this every day!! lol
Well, aside of the typical strudel or pie, whatever could I make. Then - an idea hatched!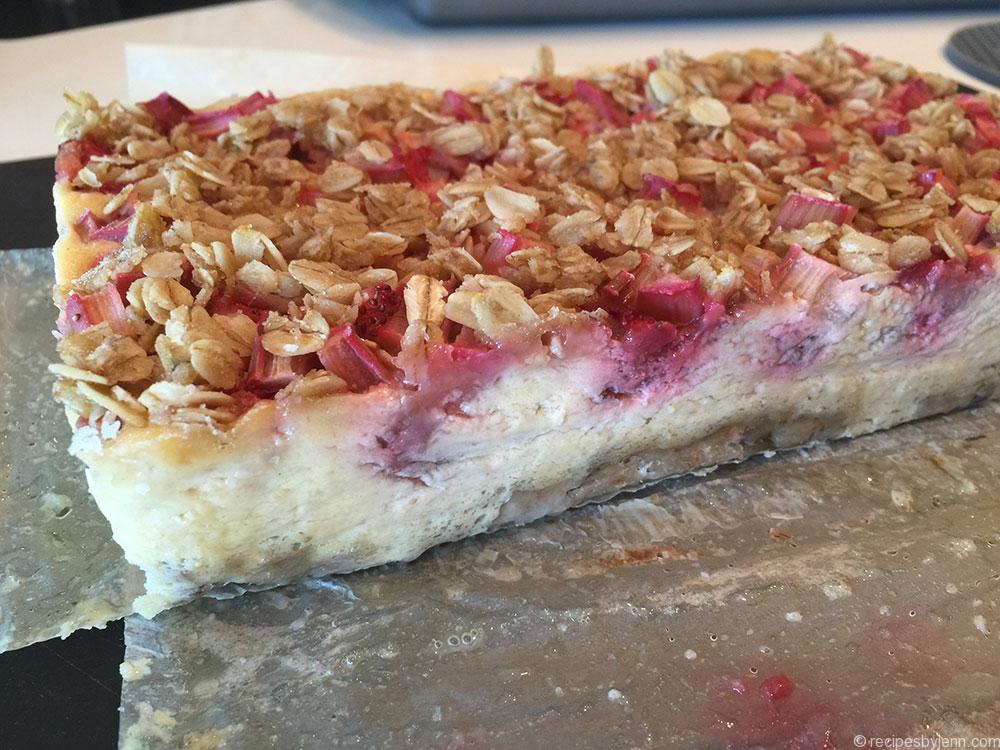 Why not something cheesecake-y?! I mean, I'm doing a different type of cheesecake today for my nephew, but aside from that chocolate-y, caramel-y goodness, how about something a little lighter on the sugar lol.
Ok,  let's gather up the ingredients...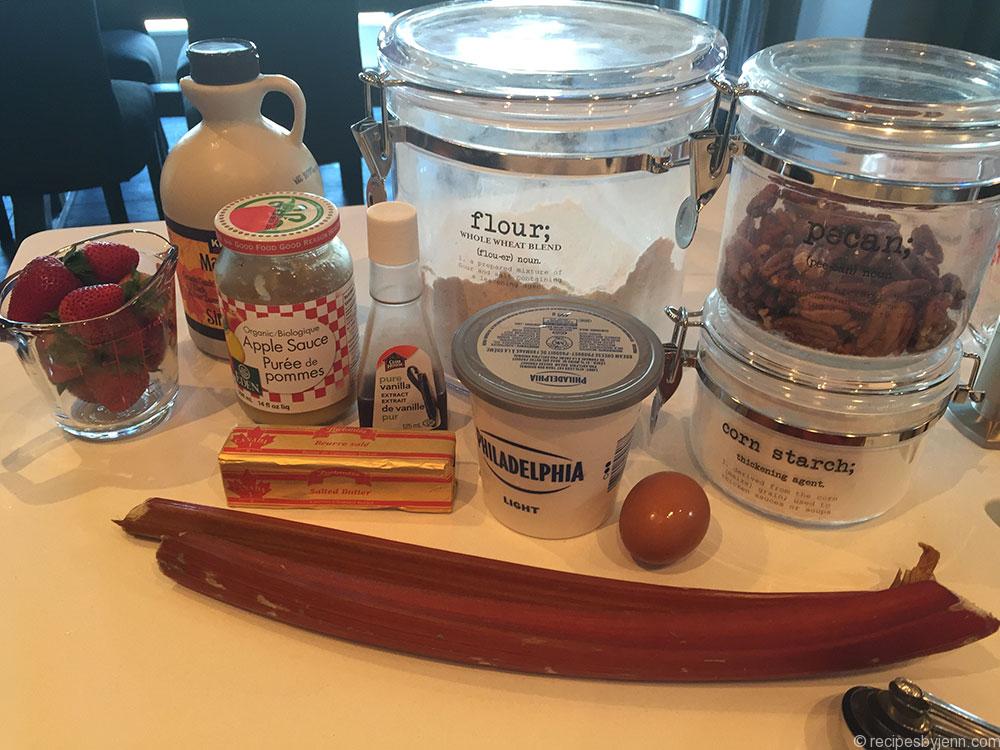 Note, I'm using apple sauce and maple syrup for the sweetener. This will make the crumb bottom different than you're used to, but you'll like it ;o)
(But on the off chance you're skeptical about using the apple sauce base, you can do a traditional base of 1.25 cp flour + 1/2 cp packed brown sugar + 1/2 cp chopped pecans + 1/2 cp butter... same instructions on putting it together.)
Then prepare your loaf pan. This is a 9" x 5" pan. And a neat little trick that I learned from Martha Stewart...
Grease your pan with butter (just a little)
Cut two pieces of parchment paper to fit into your pan exactly, allowing extra to drape over the sides
Gentle press the parchment paper into the pan - the butter will hold it in place
Fold over the excess paper and use METAL alligator clips to hold it in place (flaps up so they don't interfere with the loaf)
Then, very gently so that the paper doesn't slide around, brush a little more butter on the parchment paper
Dust with flour (add flour to the pan and then tip the pan all around so the flour evenly distributes)
Dump out the excess flour and you're good to go!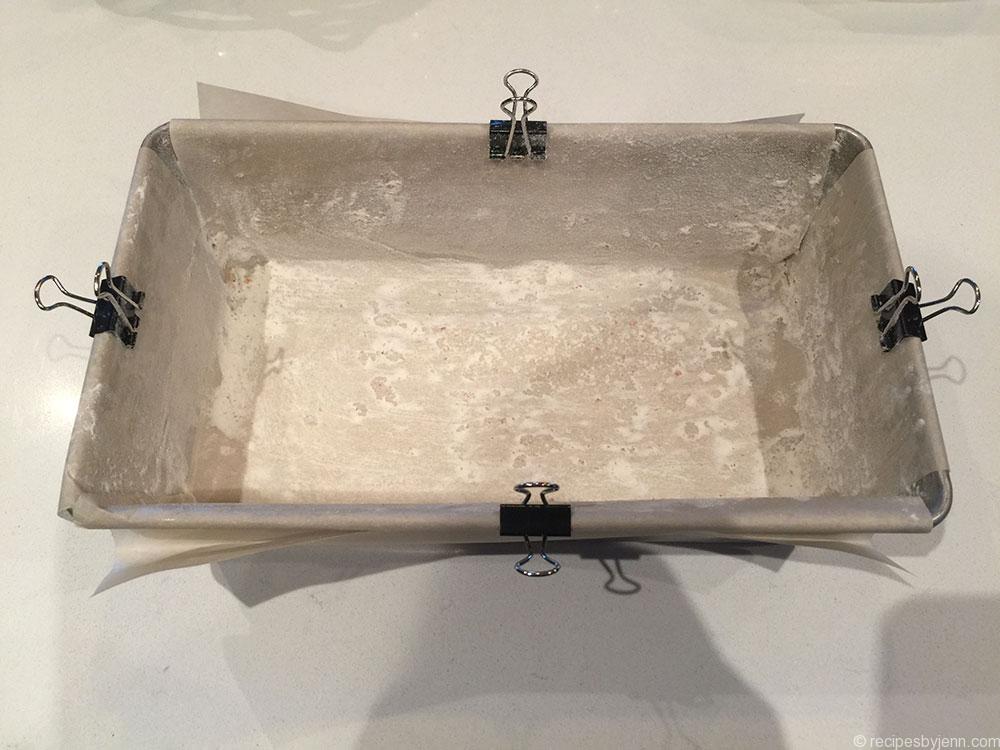 Chop up your nuts...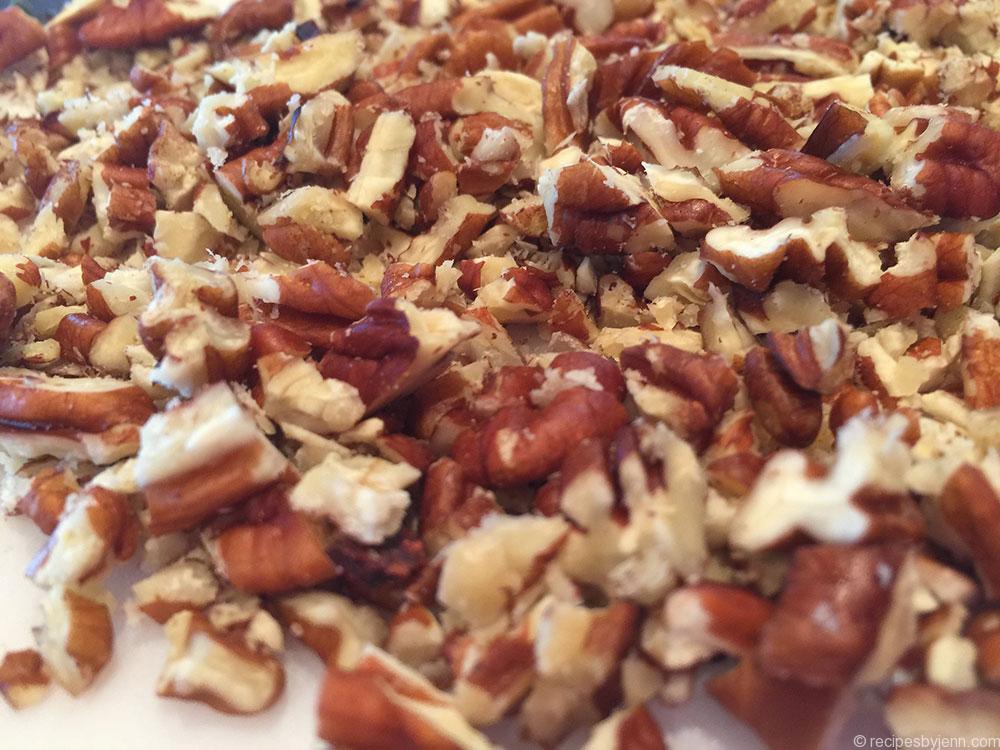 If you want to include the strudel topping as I ended up doing, see the ingredients for that below. Put it together in a bowl, mix and set aside. You'll use this at the end.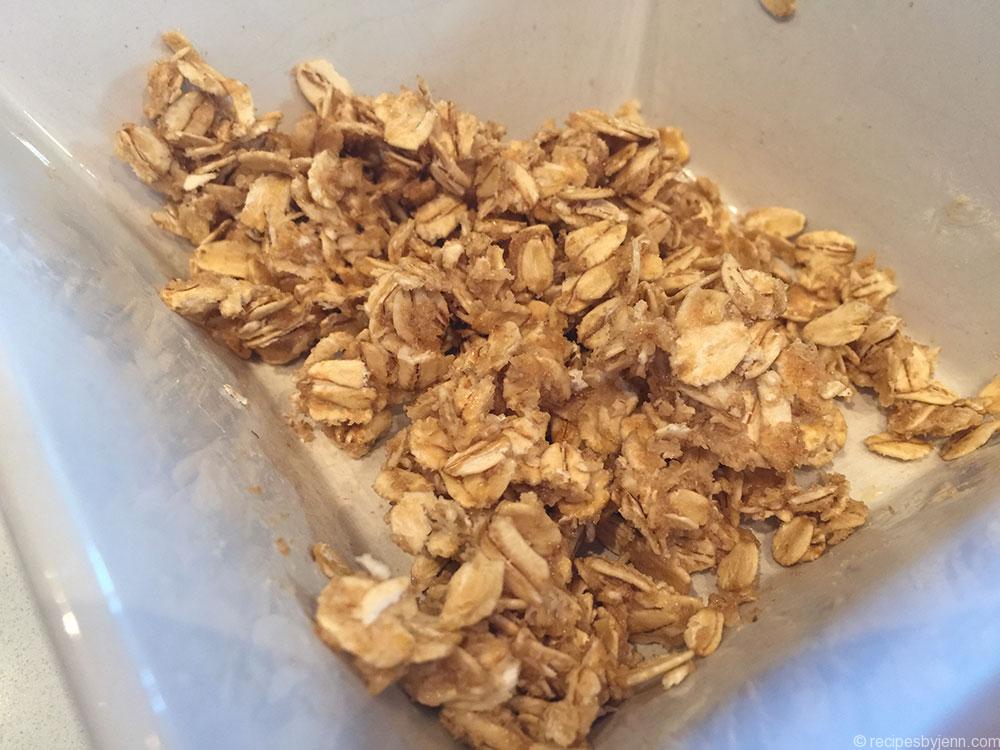 In your stand mixer, blend flour, apple sauce and nuts until they start to form a doughy mix.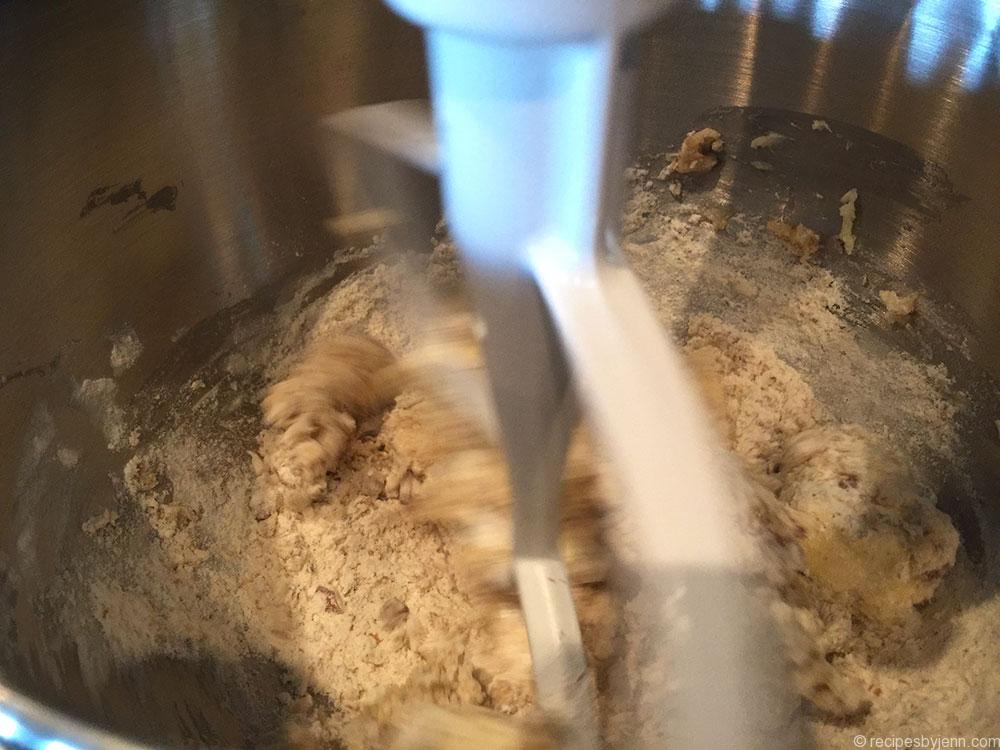 (If using the butter option above, your mix will be more crumbly.)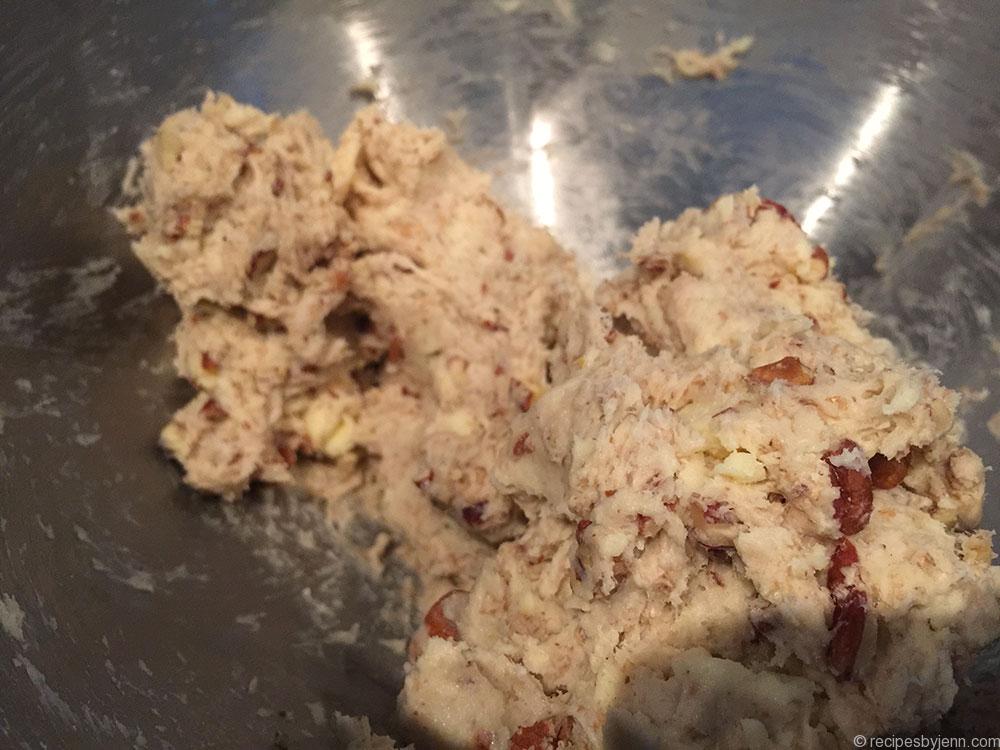 Press gently into the base of your prepared pan and bake for 15 minutes.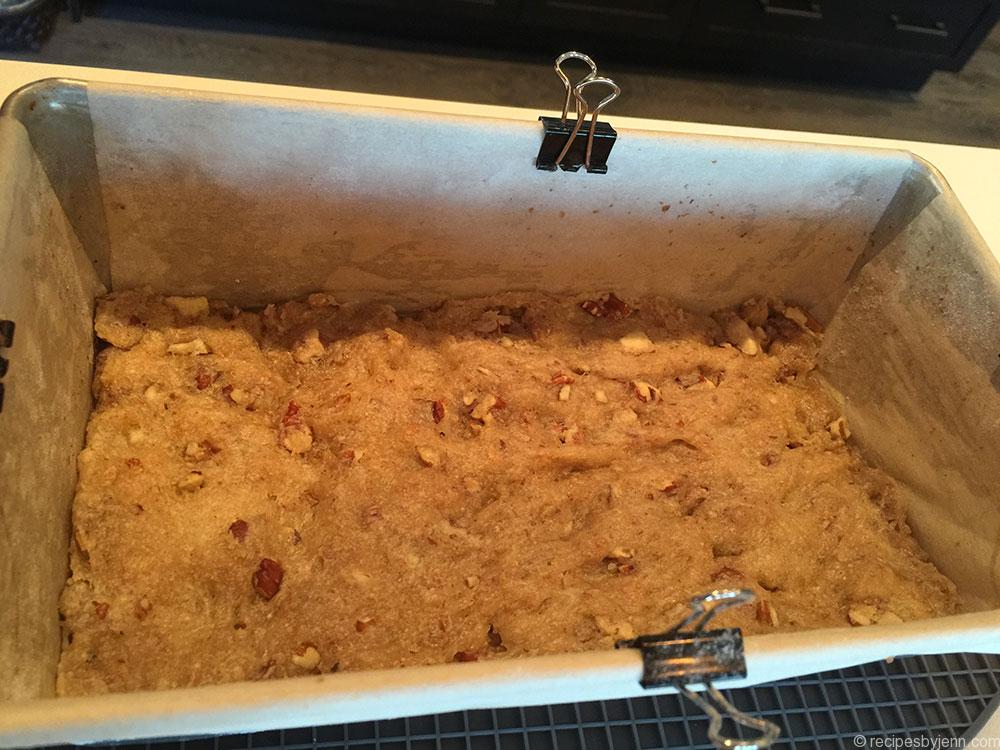 Next, chop up your strawberries and rhubarb, toss with cornstarch and 1/4 cp pure maple syrup; set aside.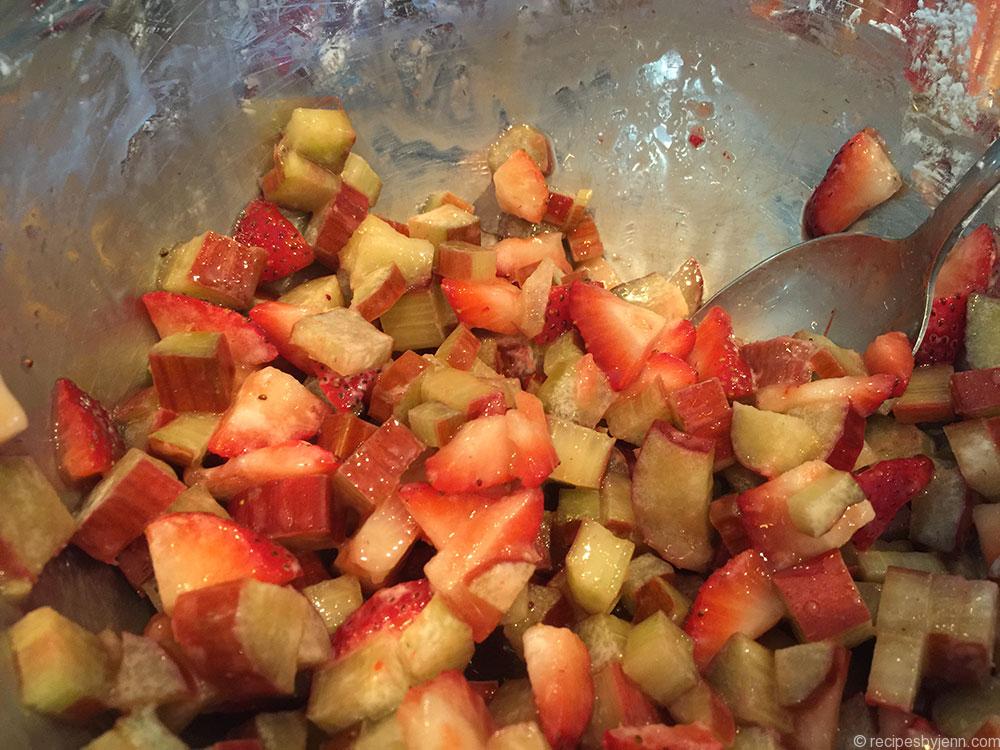 In your stand mixer, add the cream cheese, 1/4 cp pure maple syrup, and mix on low until well blended together.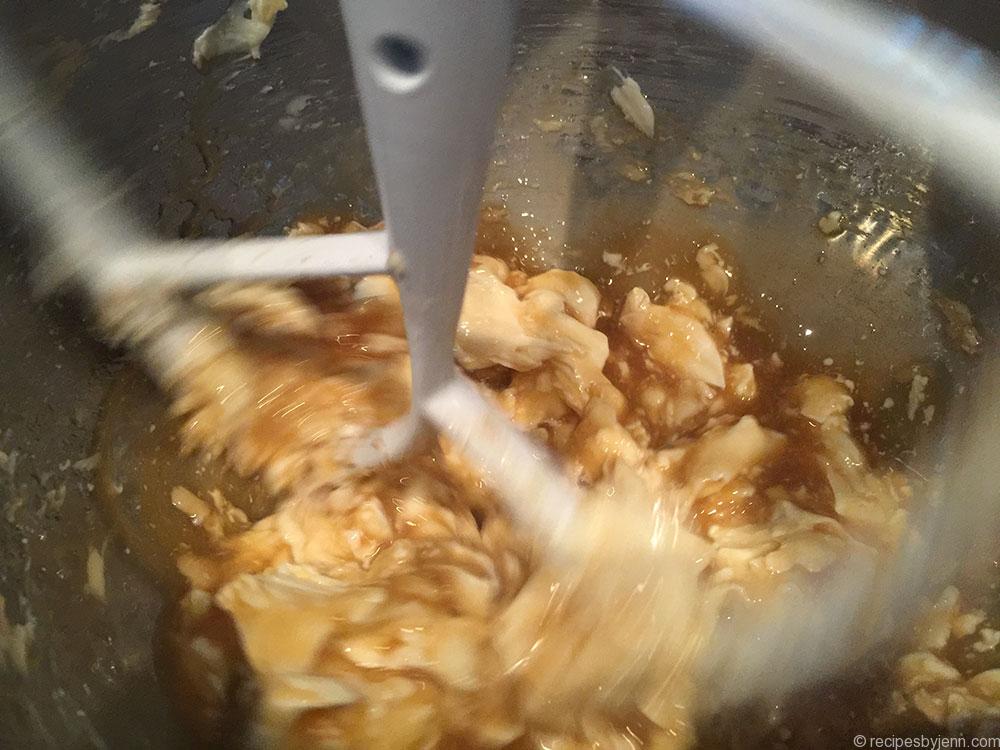 Add the vanilla, and blend. Then add your egg until completely blended together.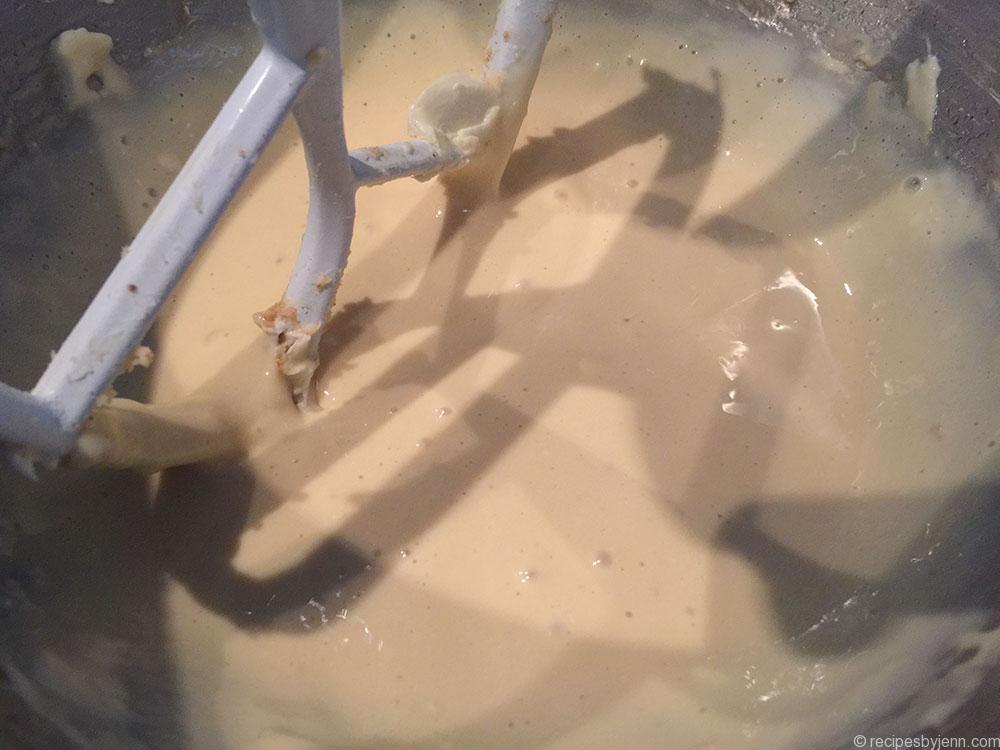 Pour the cheese mixture over the partially baked base.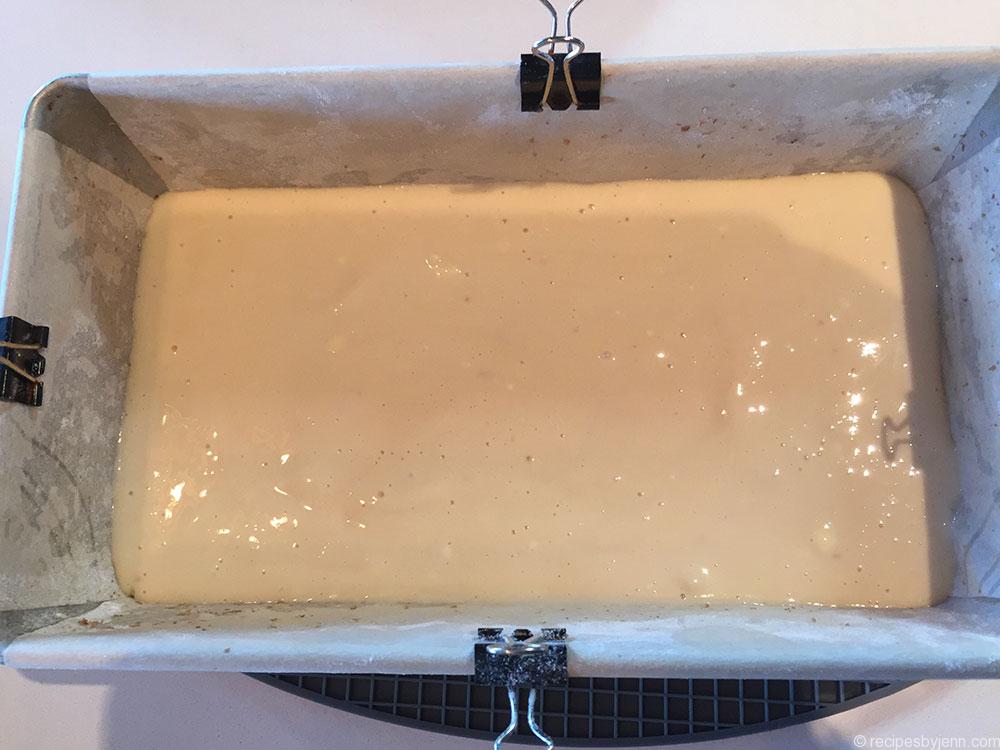 Then strain your raspberry/strawberry mixture so that you remove most all of the excess liquid.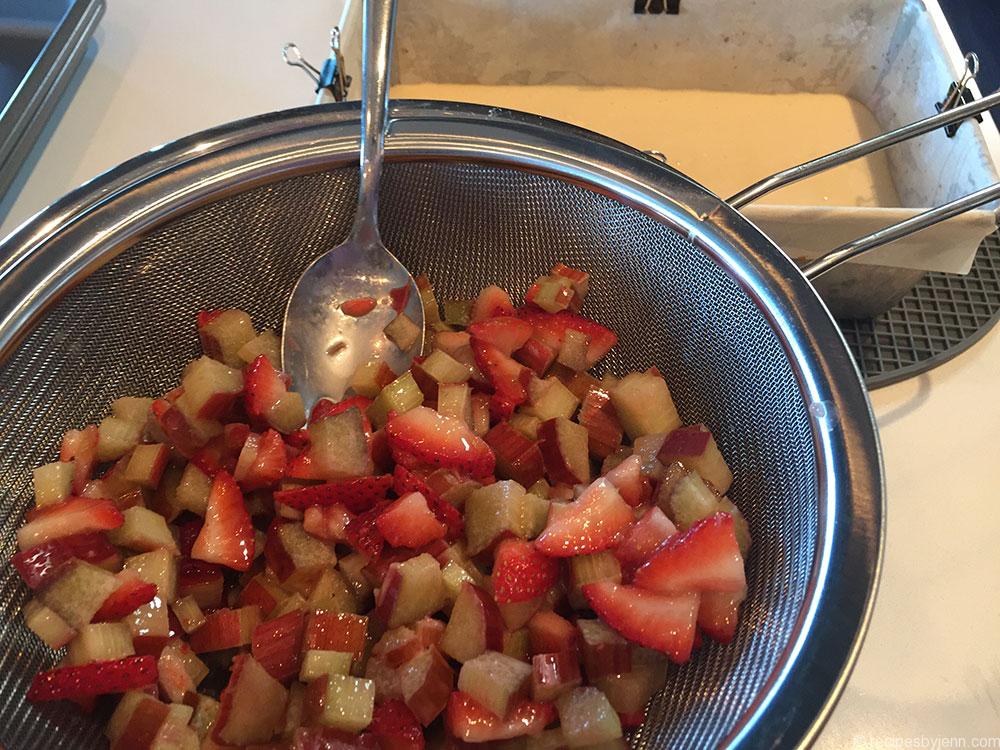 And gently spoon it as evenly as possible over the cheese. It'll be hard to spread around because the cheese is so loose, so spooning it a little at a time works best.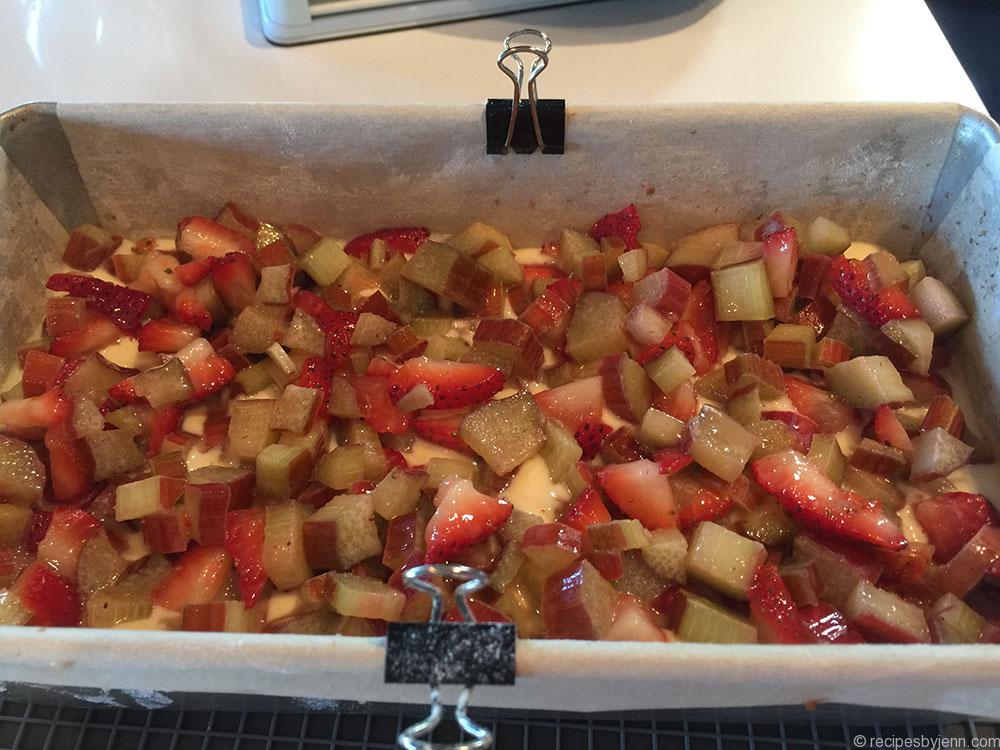 Take your strudel topping and sprinkle it on top, gently padding it into the fruit medley. Bake for 45 minutes.
Allow it to completely cool on a rack, and then pop it into the freezer for a few hours to help harden (I put mine in the freezer to get a nice crisp bar, but you can just put it in the fridge if you prefer).
Using the parchment paper, gently lift the cake out of the pan...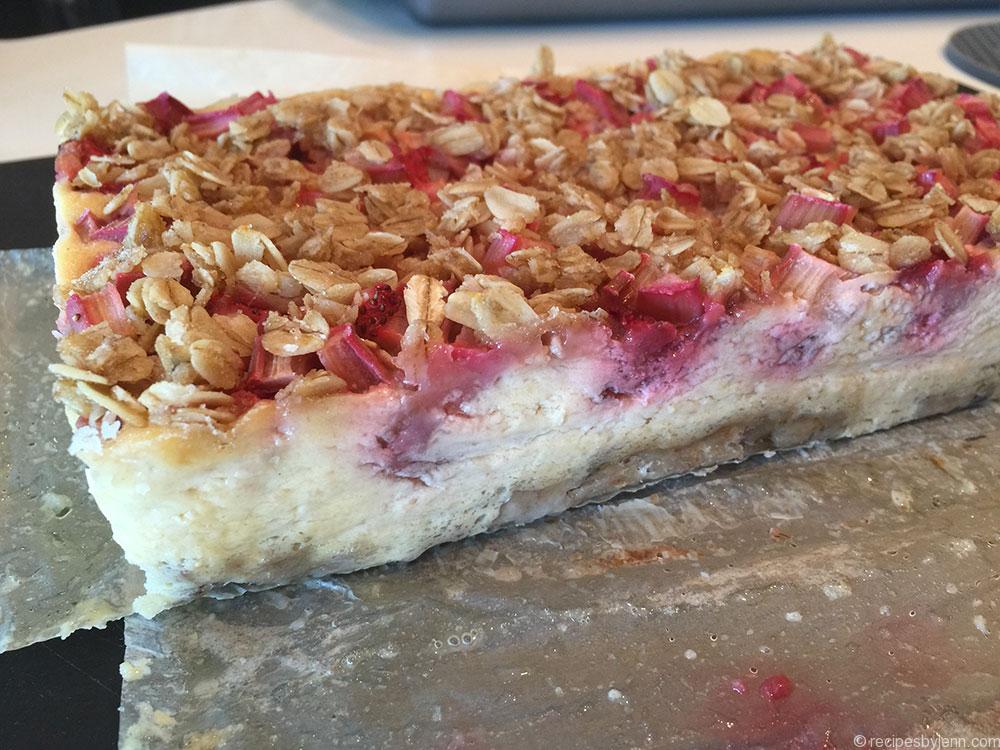 Slice, and serve frozen or chilled!
---
When you make your own, don't forget to take a photo and share it online at Facebook, Twitter or Instagram with the hashtag #recipesbyjenn and by tagging @recipesbyjenn. That way, I can see your photos and share them with all my friends! Plus, I get to feature them on this site along with all my other photos!
Instructions
Preheat your oven to 350°F
Then prepare your load pan, chop the pecans and prepare the strudel ingredients as listed; set aside
Blend together the fruit topping ingredients as listed and set aside
In your stand mixer, blend flour, applesauce and nuts until they start to form a doughy mix; press gently into the base of your prepared pan and bake for 15 minutes
In your stand mixer, add the cream cheese, 1/4 cp pure maple syrup until blended together
Add the vanilla, and blend. The add your egg until completely blended together; pour the cheese mixture over the partially baked base
hen strain your raspberry/strawberry mixture so that you remove most all of the excess liquid; gently spoon it as evenly as possible over the cheese
Take your strudel topping and sprinkle it on top, gently padding it into the fruit medley
Bake for 45 minutes; allow it to completely cool on a rake, and then pop it into the freezer for a few hours to help harden; using the parchment paper, gently lift the cake out of the pan and serve
Add to Favourites