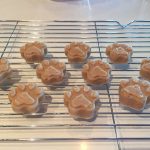 Yummy PB&B Treats for Your Small Dog
Happy Monday morning! And to tell myself that this is going to be a productive week, I like to start out in the kitchen... get my domestic on, and tell myself I'm about to KILL this week!!
(Ok, ok... ask me again at 2:30 this afternoon if I'm still there lol)
Anyhoo... with some delish din-din in the slow cooker for momma and daddy's supper, it was also a good time to whip up this little gem for our little Parti Yorkie, the one and only Duchess Pepper. And even though we have seen more rain than sun so far this summer, I have faith that the sun is coming, and so cool treats on hot days are good to have in the freezer. It's a great way to cool her off in an instant after a walk in the sun.
It's super easy too! Great your three little ingredients, and get to work. Honestly, the longest part of this was me taking photos. Otherwise, a 60 second (ok, maybe 90) snack.
2/3 cp Peanut butter (normally I use organic natural stuff, but I was all out after the last puppy treats lol)
1/4 cp coconut oil
1 banana
Sooooo easy. You'll also need a small bowl and a plastic bag - you'll see in a sec.
Mash up all three ingredients into a small bowl until it's well blended. Hint - if your coconut oil is too firm and lumpy, you can soften it in the microwave for 10 seconds before blending in. Don't use the metal bowl for that, obviously (heehee).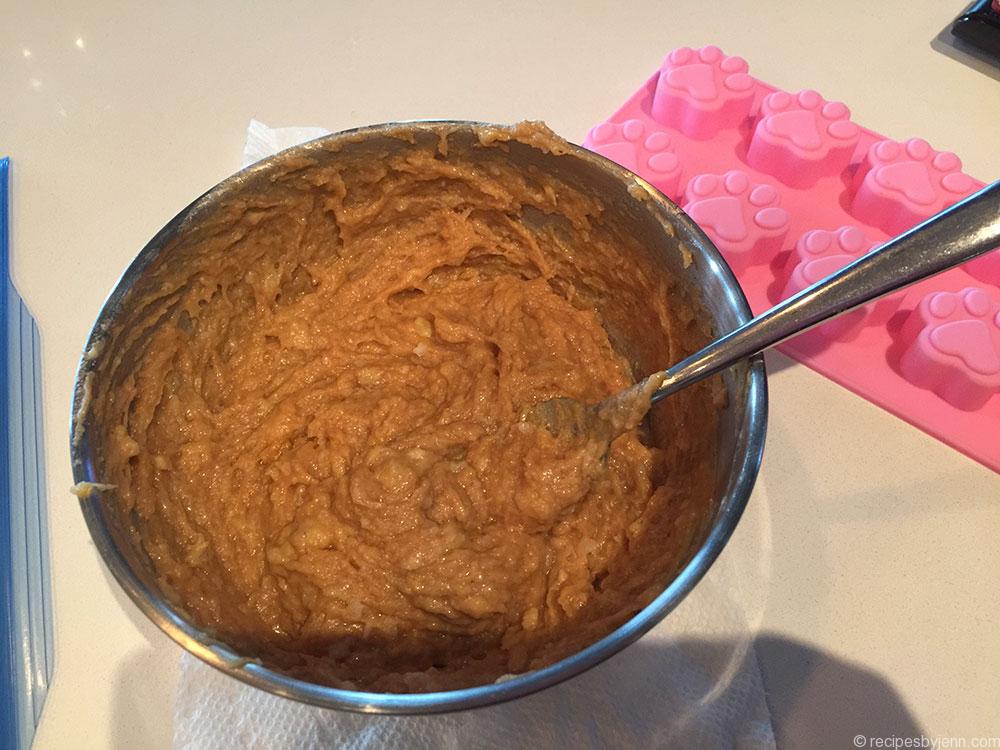 Then pour the mixture into your baggie and snip the end so that you can use it it fill your cookie mold. I like the silicone mold cause it makes them so easy to pop out when they are done.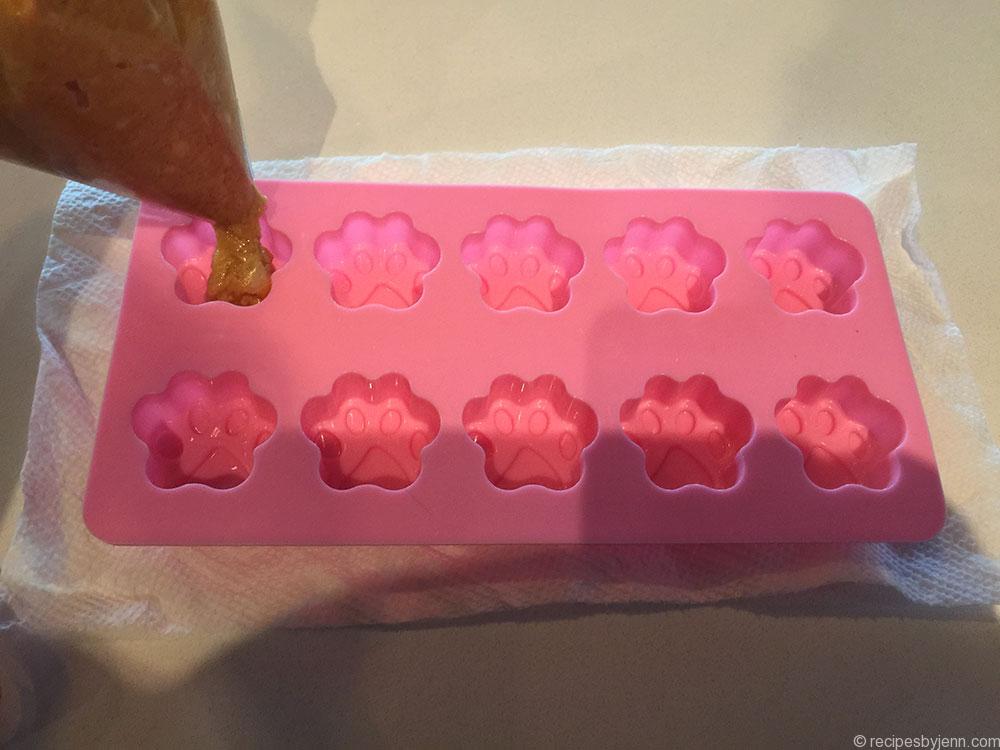 When you have them all filled, pop them into the freezer...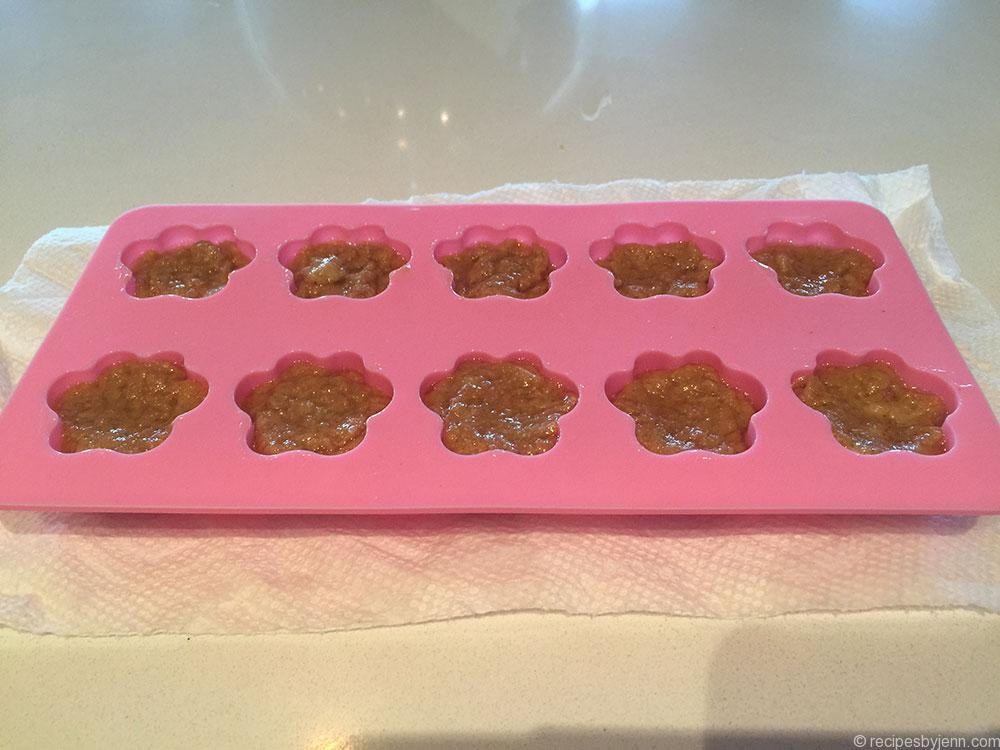 20 minutes later - pop them right back out! Voila! Keep them in a baggie in the freezer and just use for a yummy treat!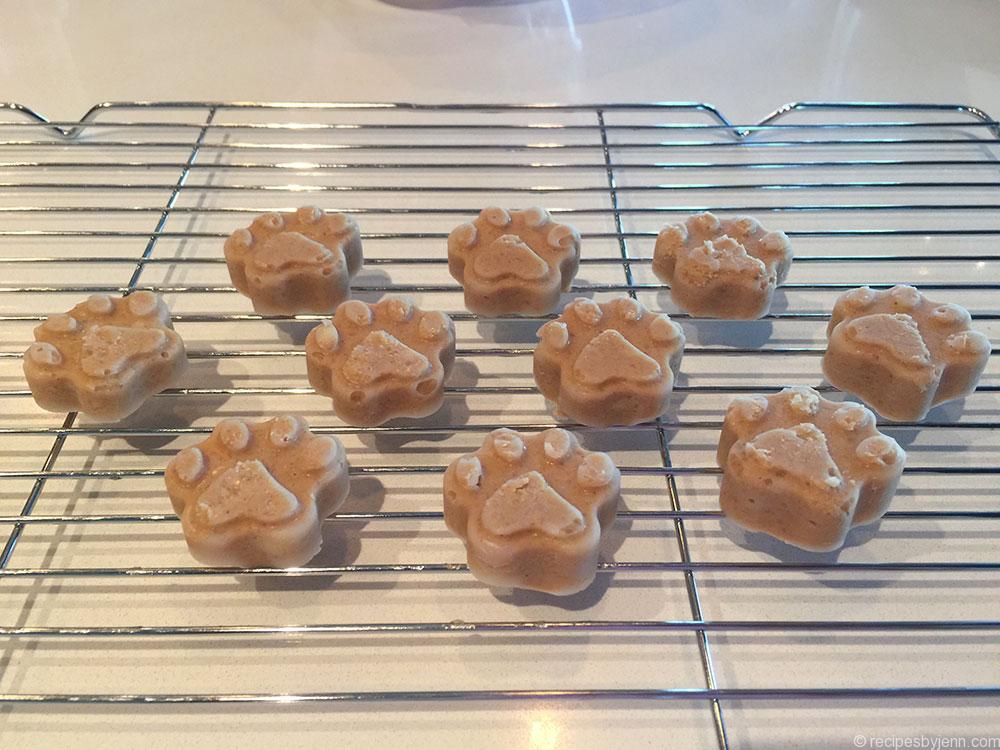 Important note - coconut oil is soooo healthy for your small dog in so many ways, but their little bodies need to adjust to it first before having it in great quantities. So, start out by feeding just half a treat a day for a little while until their systems adjust and then you can move into full treats in no time.
https://youtu.be/Ax5yVKsQafw
---
When you make your own, don't forget to take a photo and share it online at Facebook, Twitter or Instagram with the hashtag #recipesbyjenn and by tagging @recipesbyjenn. That way, I can see your photos and share them with all my friends! Plus, I get to feature them on this site along with all my other photos!
Instructions
Place all ingredients into a bowl and blend well
Using a whole cut into the tip of a ziploc bag, fill your silicone mold (see photos)
Place in the freezer for 20 minutes
Store in a air tight container or baggie in the freezer
Add to Favourites