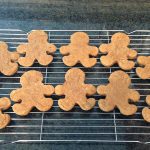 Prep Time: 30 minutes
Cook Time: 8-11 minutes
Print
Chewy Gingerbread Men
When Christmas time comes around at our house, I get into some SERIOUS baking mode. We don't really eat a lot of sweets throughout the year, and so this is my one time to go all out! In fact, I'm that friend that you may just receive a box of baked goodies from instead of the standard gift card. Personally, I think it shows more care, but also, it helps me to get rid of them before I eat them all myself!
These gingerbread men are sooooo yummy. They are soft and chewy, so no crunching down. They are also not packed with preservatives, so you can feel better about these than the ones on the store shelves that last 13 years ;o)
Hubby also really looks forward to these. We even take time to decorate them together, which is a nice little tradition to share, even if you don't have kids.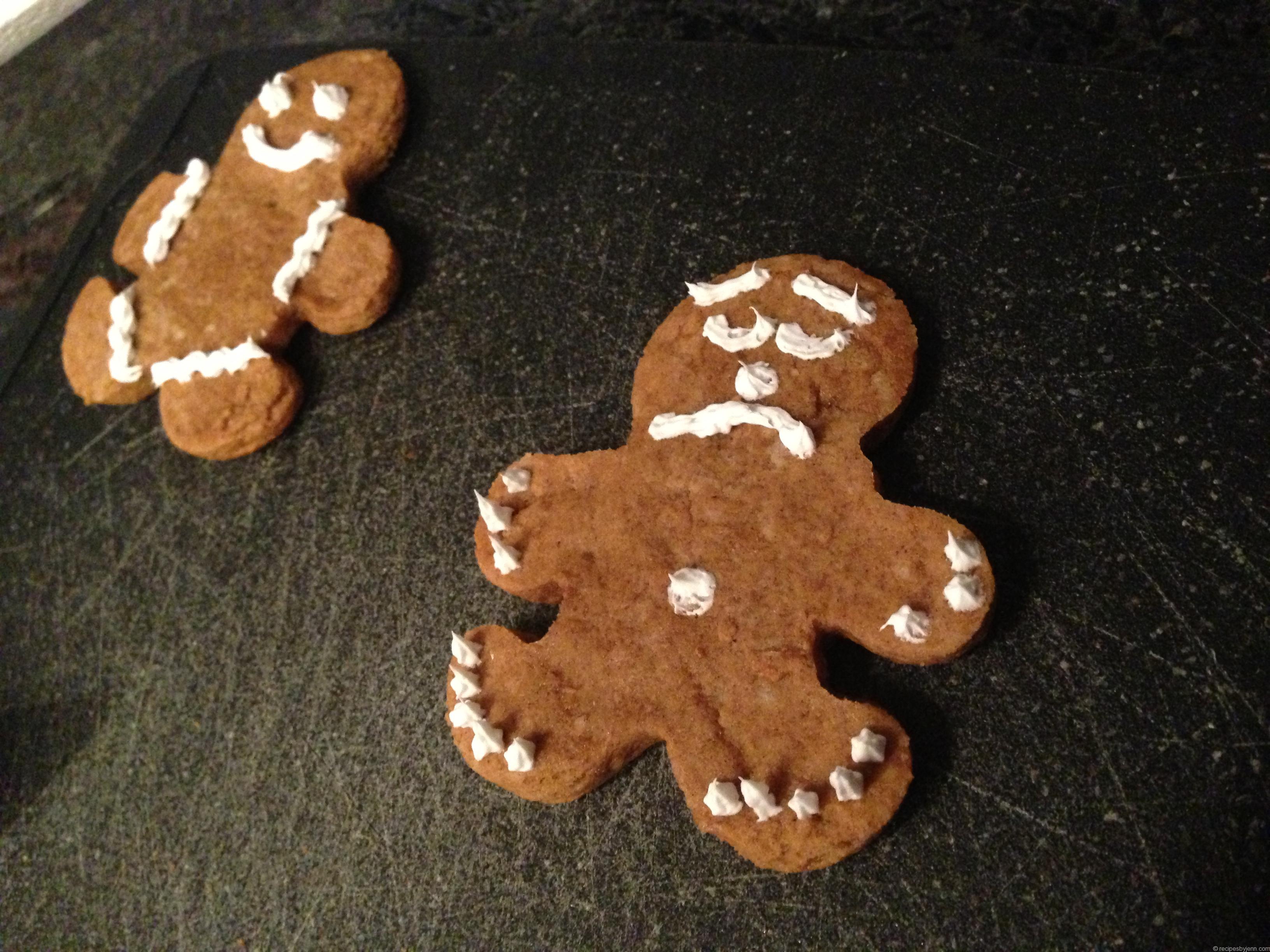 You can see how some of our little men are having better days than others!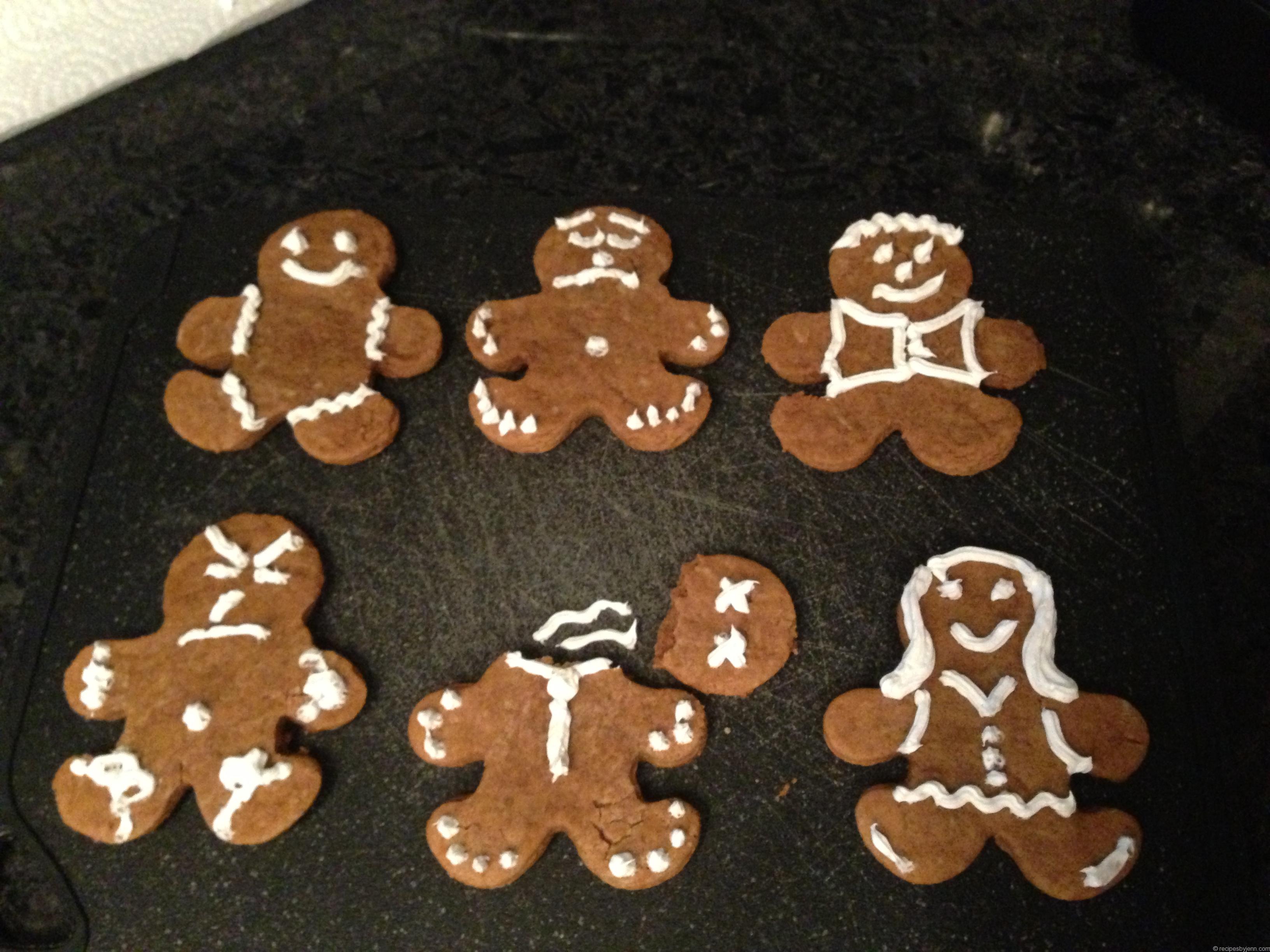 Instructions
In the bowl, with a mixer, stir together flour, sugar, cinnamon, ginger, cloves, salt and baking soda at low speed until combined, about 30 seconds. Stop mixer and add butter pieces; mix at medium-low speed until mixture is sandy and resembles fine meal, about 1½ minutes. Reduce speed to low and, with mixer running, gradually add molasses and milk; mix until dough is evenly moistened, about 20 seconds. Increase speed to medium and mix until thoroughly combined, about 10 seconds.
Scrape dough onto work surface; divide in half. Working with one portion of dough at a time, roll ¼-inch thick between two large sheets of parchment paper. Leaving dough sandwiched between parchment layers, stack on cookie sheet and freeze until firm, 15 to 20 minutes. (Alternatively, refrigerate dough 2 hours or overnight.)
Preheat oven to 350 degrees F. Line two cookie sheets with parchment paper.
Remove one dough sheet from freezer; place on work surface. Peel off top parchment sheet and lay it back in place. Flip dough over; peel off and discard second parchment layer. Cut dough into gingerbread people or round cookies, transferring shapes to parchment-line cookie sheets with a wide metal spatula, spacing them ¾-inch apart. Repeat with remaining dough until cookie sheets are full. Bake cookies until set in centers and dough barely retains imprint when touched very gently with fingertip, 8 to 11 minutes, rotating cookie sheet from front to back halfway through baking time. Do not over bake. Cook cookies on sheets 2 minutes, then remove with wide metal spatula to wire rack; cool to room temperature.
Gather scraps; repeat rolling, cutting and baking in steps 2 and 4. Repeat with remaining dough until all dough is used.
Once cookies are cool, decorate with icing, if desired. Store in an airtight container at room temperature for up to 1 week.
(Recipe adapted from Cook's Illustrated)
Add to Favourites