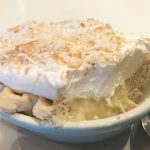 Coconut Cream Pie
Ok you guys! This is my FAV pie EVER! No joke! In fact there's a little bakery here in town (nationally famous, I'll add) that makes an amazing coconut cream pie! They make mini ones, where you can eat a whole pie to yourself (who thinks of this?!?!?)!
Naturally... I had to make a mini one for me. I mean, who wants to share their favourite pie anyway?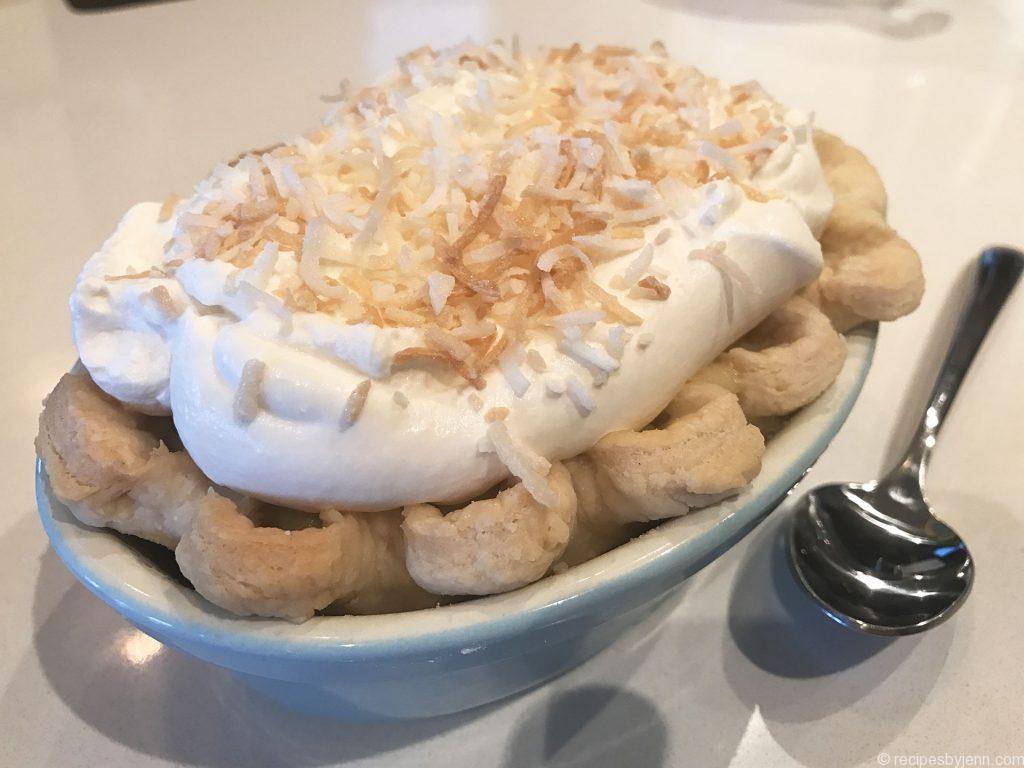 The recipe below is for one full sized pie. Or a bunch of baby pies! Ha!
Start by making the best pie crust you'll ever eat. No joke. It may sound intimidating to make your own, but it is one of the easiest things to make and you'll never go back!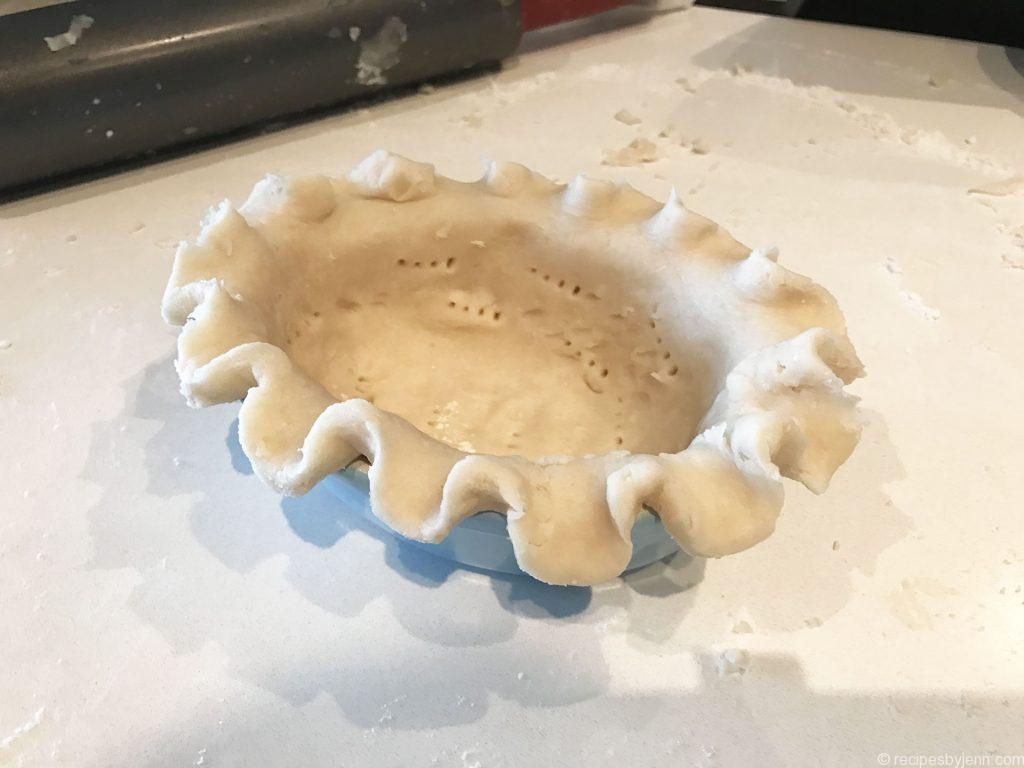 So darn cute!!
Then, mix up your filling. What I love about this recipe is that it uses actual coconut to make the coconut flavour (I know, what a concept). Most coconut cream pies call for coconut extract. This one does not. Surprisingly, it calls for almond extract. Who knew!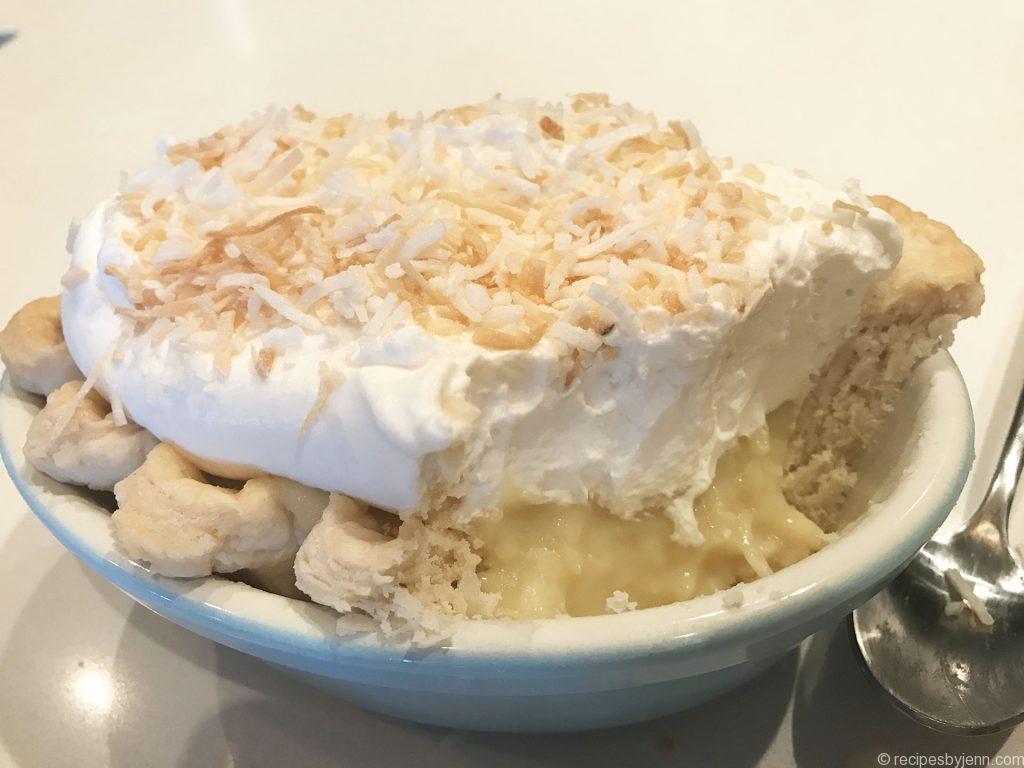 (Pie for one!! For Meeeeeeeee! <3)
Here's the trick (well, two tricks actually):
Only heat your pudding mix on medium-low until it JUST bubbles, and then remove from the heat immediately. You don't want it to boil.
Once you fill your cooked pie shell, let it sit on the counter for 4-6 hours. Do not put it in the fridge right away! If it cools too quickly, there's some science, or something, about why it won't solidify and you'll end up with soup.
If you like toasted coconut, (which - I mean - why wouldn't you?), heat your oven to 350°F, sprinkle a little extra coconut onto a cookie sheet and pop it in the oven. Watch it carefully - will only take a couple of minutes. Shake the pan half way through. Voila! Toasted coconut!
Enjoy!!
(Modified from rockrecipes.com)
Instructions
Bake your store-bought pie crust OR (and I definitely recommend this - super easy!) make your own pie shell.
Put your milk into large glass bowl and heat in the microwave until scalded (not boiling, but very hot)' you can do this on the stove as well, but you risk burning the milk.
Meanwhile, in a saucepan combine the flour, sugar, salt and coconut.
Over medium low flame slowly add 1 cup of the scalded milk, whisking constantly. When it starts to thicken slightly, add another cup of milk. Continue stirring until thickened slightly again, and pour in the remaining cup of milk. Remove from heat.
In a separate dish, slightly beat your egg yolks and SLOWLY pour some of the hot milk mixture into the eggs, whisking as you go. Go slow and steady so that you don't cook your eggs and end up with clumps.
Pour the egg mixture immediately back into the pot, continuing to constantly stir.
Return the pot to the heat and continue cooking until it JUST bubbles - DO NOT BOIL
Remove from the heat and stir in butter, vanilla and almond extract.
Cool in the pot for about 20 minutes
Pour into crust and let it sit on the counter for 4-6 hours to cool slowly (if you cool it too quickly, it will not solidify); chill and serve with whipped topping and toasted coconut (see above) if desired.
Add to Favourites