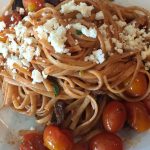 Yield: 2
Prep Time: 5 minutes
Cook Time: 20 minutes
Print
Nutrition facts

(per portion)
Nutrition facts
(per portion)
Calories: 513.38
Carbohydrate Content: 60.875
Fat Content: 20.375
Protein Content: 11.1
Mediterranean Linguine
OMG! Simple, quick and absolutely PACKED with flavour! I'm not even kidding!
I first had a dish similar to this at Earl's Restaurant and fell in love right away. And, true to form, I just HAD to have it whenever I wanted at home lol. So - a copycat version was born!
First, this dish goes pretty quick, so if it's your first time making it, might be nice to gather all of your ingredients together first so that everything is at your finger tips (even during this stage, Hubby starts talking about how good it smells! lol - I haven't even done anything yet!).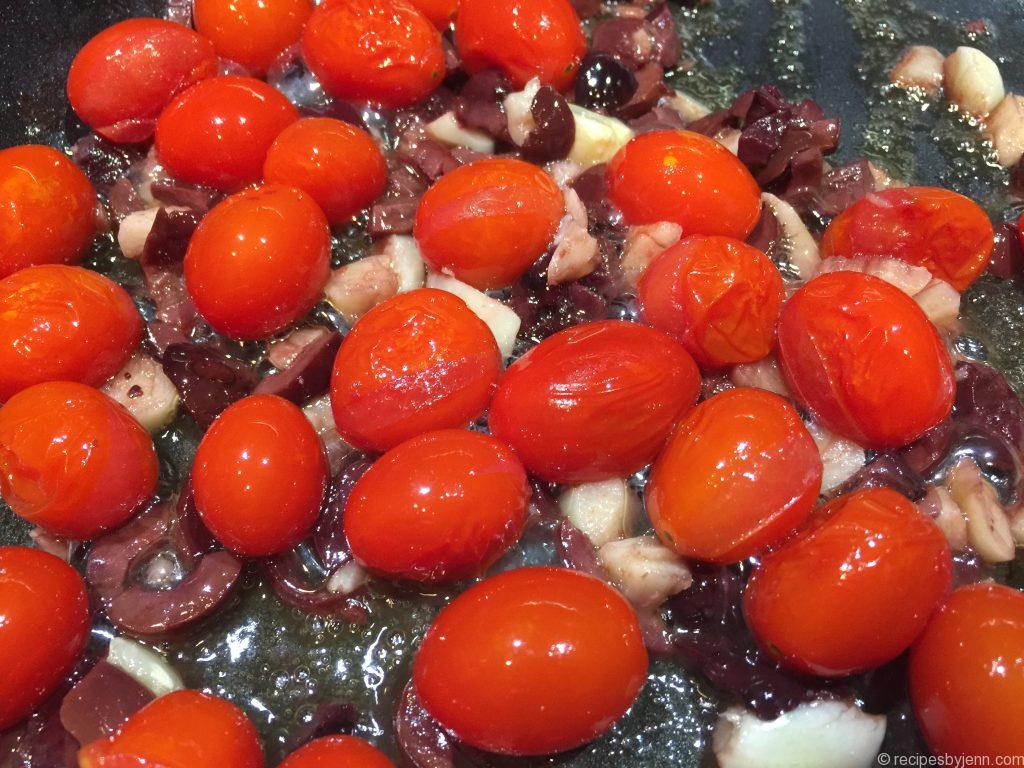 I like to leave my tomatoes whole... And "why" you might ask? Well, it's simple really... Because once you have cooked them like this, and you pop one gently into your mouth, the least little bit of pressure from your tongue will pop the tomato and all of its glorious juices right into your mouth! (Ok - as I type this I am realizing that I may be enjoying this dish experience just a little too much heehee!) Also, look how big and chunky I leave the garlic. I love it like this!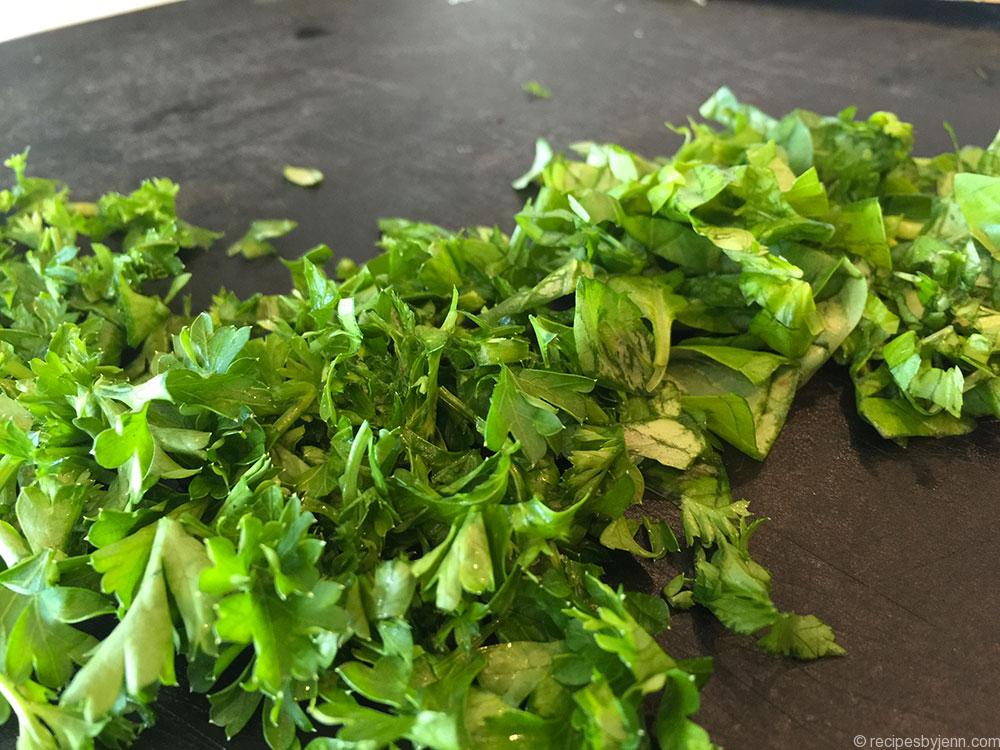 The other really special piece to this dish is that you can truly taste every last flavour as its own vibrant force. When I sit down for this meal, unlike most where the flavour blends together and you have to try to trick yourself to discover what's being used, this one will boast each element separately: basil, olives, wine, tomatoes (oh those succulent little gems!), the balsamic vinegar... And yet - the collection of the whole is like fireworks in your mouth!
(No... I am not over selling this. Trust me!)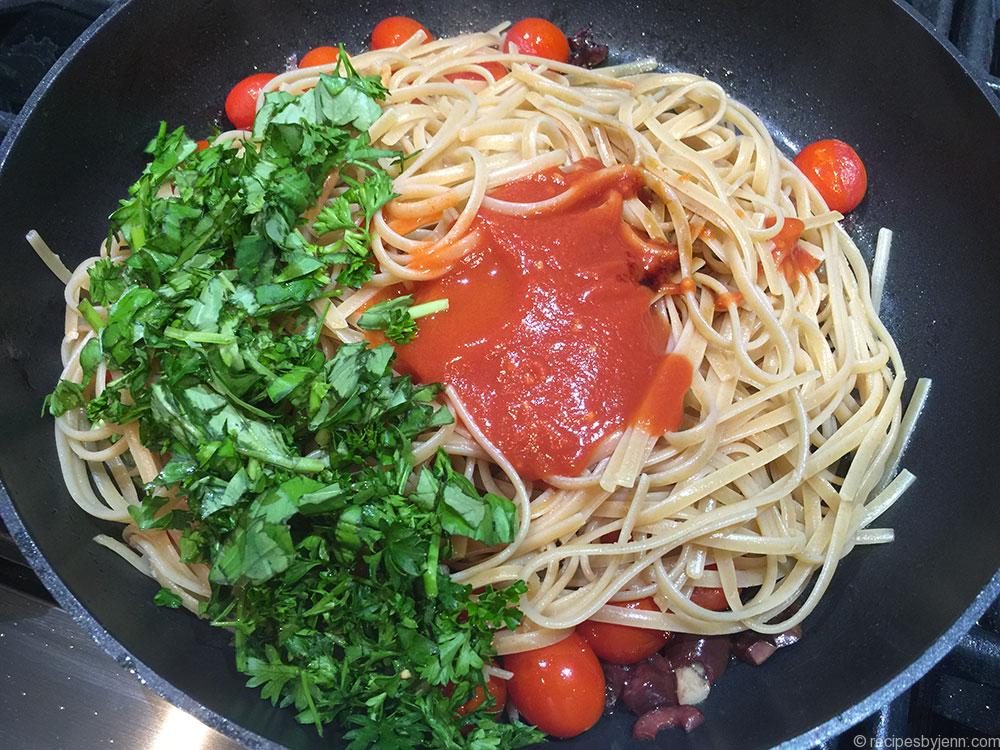 Toss it all in a skillet, and voila! Or, is it  ecco (did I get that right?)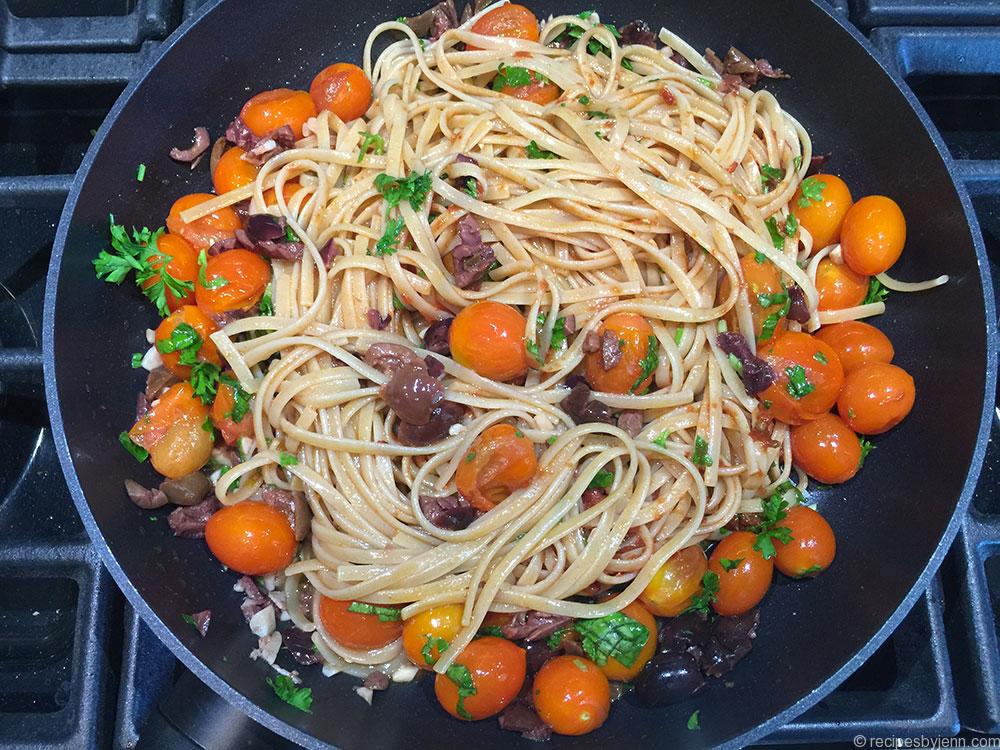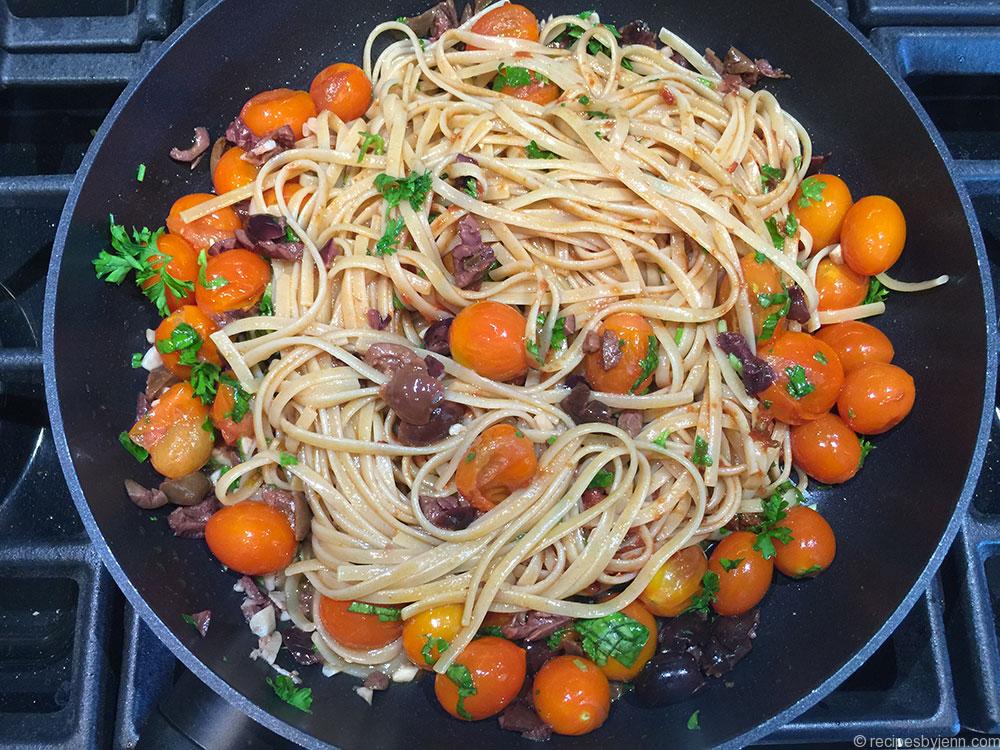 Serve it up with a little feta cheese on top and try not to be say that you won't have enough left overs for lunch the next day!!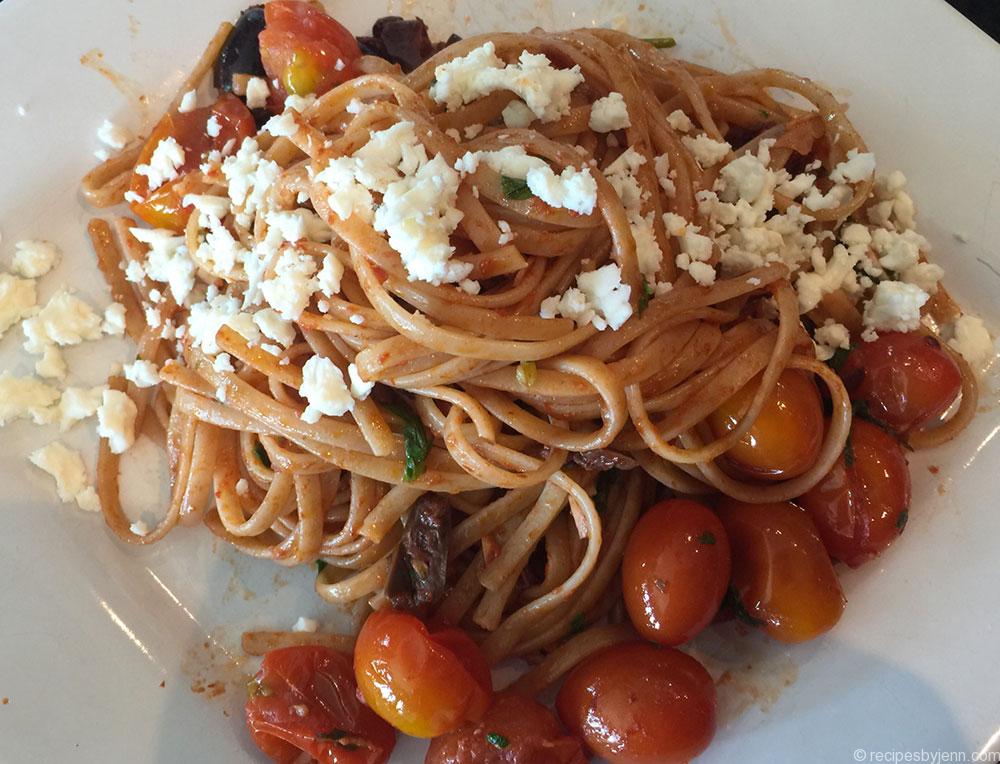 Want a little something extra for this meal? Serve it with a very easy oil and vinegar and bread to dip. Mmmm love!
Instructions
Heat oil in heavy large skillet over medium-high heat. Add tomatoes, wine, garlic and olives. Cook until tomatoes start to soften, about 8-10 minutes.
Meanwhile, cook pasta in large pot of boiling water until just tender.
Add pasta, parsley, basil, hot sauce, tomato sauce and vinegar to sauce in skillet. Toss over medium heat until sauce coats pasta.
Mount pasta in bowl and sprinkle with feta cheese.
(Green = 1.5, Yellow = 2, Blue = 1, Orange = 1, Spoon = 3)
I am including the container values for my own reference (and anyone else wanting to do this)... but keep in mind, these are my recipes and not provided by or approved by or associated with, or anything else 'with', the 21 Day Fix. In fact, it may be a little generous at times, or ingredients may be different based on what we like to eat. It's meant to be a guide
Add to Favourites