It's hard not to fall in love with your slow cooker, especially if you've got some great recipes to get you through the week. No kidding, when you can take just a few minutes in the morning to put your ingredients in the slow cooker, and then come home at the end of the day to an amazing meal, there is no better feeling!
(Ok, maybe there are things like chocolate, puppies and Christmas… but in this post, we'll pretend that THESE are the best! ;o)
And since we've just wrapped up our October Giveaway with my favourite slow cooker (a HUGE congrats to Julie! I was so excited to ship yours out for you this week!!), I figured it was the perfect time to give you some quick and easy slow cooker recipes to try this week.
Now – here's the trick – no one wants to eat soup-y meals every night, so don't be afraid to experiment with non-soup/chili stuff too! You'd be amazing at what you can cook in that bad boy!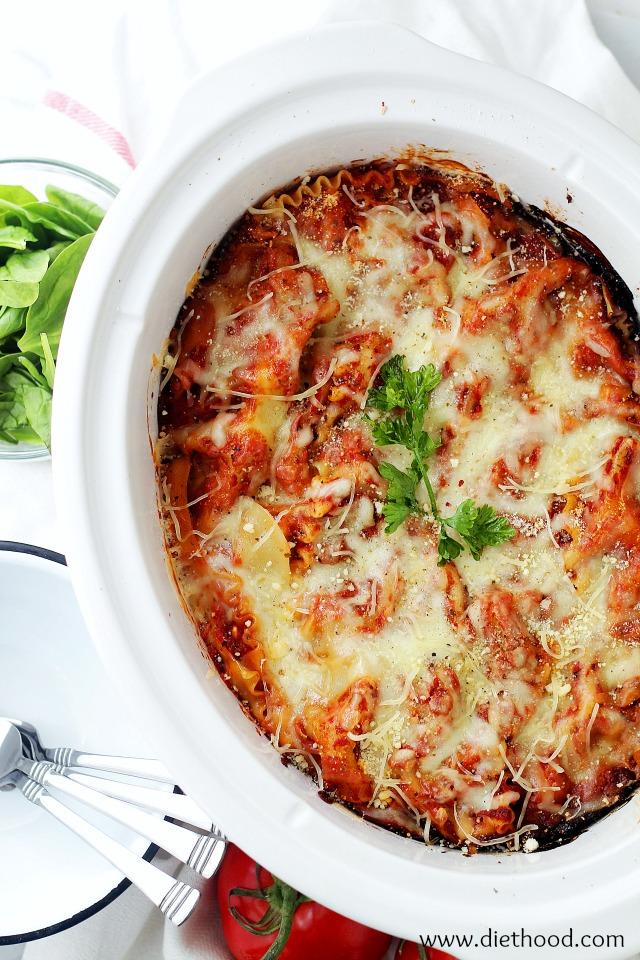 #1 Spinach & Feta Crock Pot Lasagna
This is an amazingly, super easy lasagna recipe from www.diethood.com that you can put together in about 5 minutes! No kidding! Especially if you use the no-boil noodles. Use the ingredients that they feature here, or mix it up with your own. The possibilities are endless!
Lasagna is such a fantastic meal to put together! And if you have a really good quality slow cooker, you can set your timer and forget it! Have it ready for when you come home, and you can serve it as is, or add a little salad and garlic toast to fill you up even more.
Have a few extra minutes? Add some cooked, ground Italian sausage to your tomato sauce when you later it. Delish!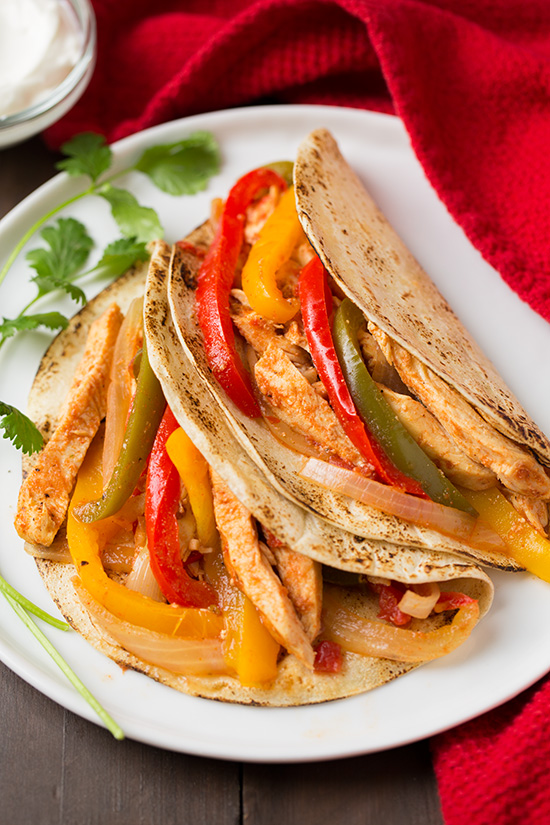 #2 Chicken Fajitas
Ok… here's a quick and easy one for you from www.cookingclassy.com! Literally, everything just goes into the slow cooker, and you set it, and walk away! You end up with a delicious and healthy meal at the end of the day (but make sure you make extras! You can take them to work or pack for lunches the next day!)
And if you have a few extra minutes before dinner, try adding this homemade guacamole to them. You'll love it!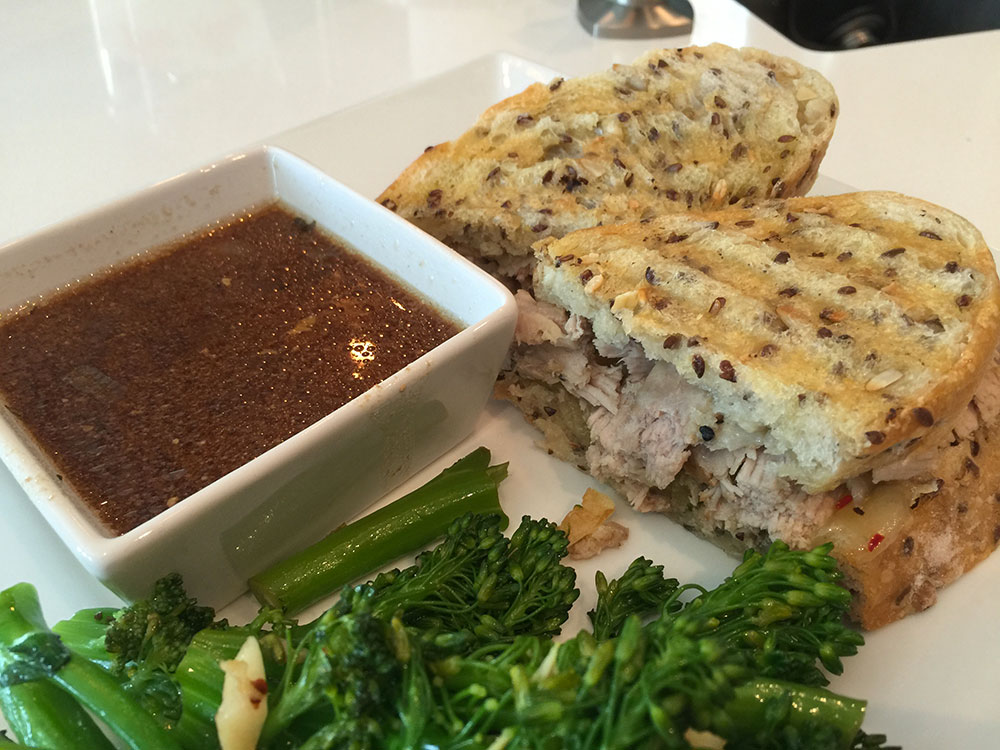 #3 Beef Or Pork Dip Sandwich
This is by far my favourite meal! It takes about 5 minutes to just walk around the kitchen gathering a few flavours, and you are ready to go! And what's even better – at the end of the day, when you're ready to dish it up, the drippings in the pan are the PERFECT jus for dipping. No additional work at all!
This is one of those dishes that I try to remember to make leftovers of… but it never happens lol. We love it so much we just eat it all up!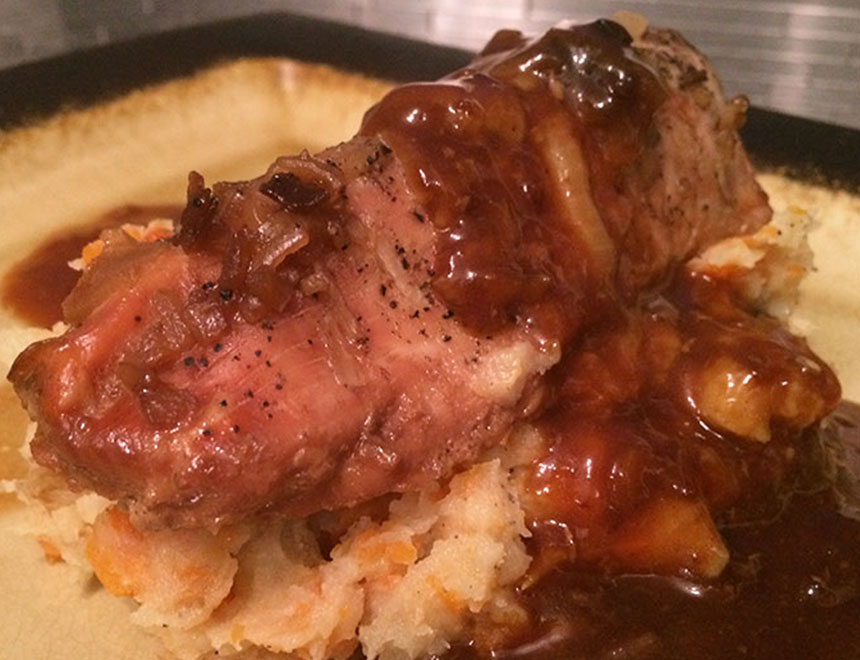 #4 One-pot Roast Dinner
When we were little, it was always a great Sunday tradition to have a pot roast dinner when we'd get home from church, but one of us always had to stay home to watch the stove. Thank God we've come a long way since then! Now, just toss everything into the pot together with some seasoning, turn on your handy dandy slow cooker, and off you go!
At the end of the day, whip up a little Club House Pot Roast Gravy mix and you're set!
#5 Teriyaki Chicken & Rice
This is one of my favourites (I seem to have a lot of favourites, don't I? lol)! I make this up in a flash… make a big pot of it, and then portion it into containers that you can freeze, or use for lunches at work throughout the week.
Just a few simple ingredients pack a ton of flavour. At the end of the day, serve up with some rice from your rice cooker, and then if you have a few extra minutes, whip up some of my sesame sauce… it's super delish!