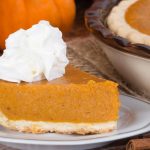 Yield: 1 pie
Prep Time: 5 minutes
Cook Time: 60-90 minutes
Print
Deep Dish Pumpkin Pie
This is a fabulous and very simple pumpkin pie recipe that I actually received from my daughter's daycare 1000 years ago. They were making it with the kids, and one bite - I was hooked! It is by far the yummiest pumpkin pie I've ever had. It's very light on the flavours, and just perfect!
Start out by preparing your pastry shells. This is my very easy and no-fail pastry shell (you'll love it!). Or, you can always buy pastry SHEETS, but - don't. Take the extra couple of minutes and make the shell. I promise it will be so worth it!!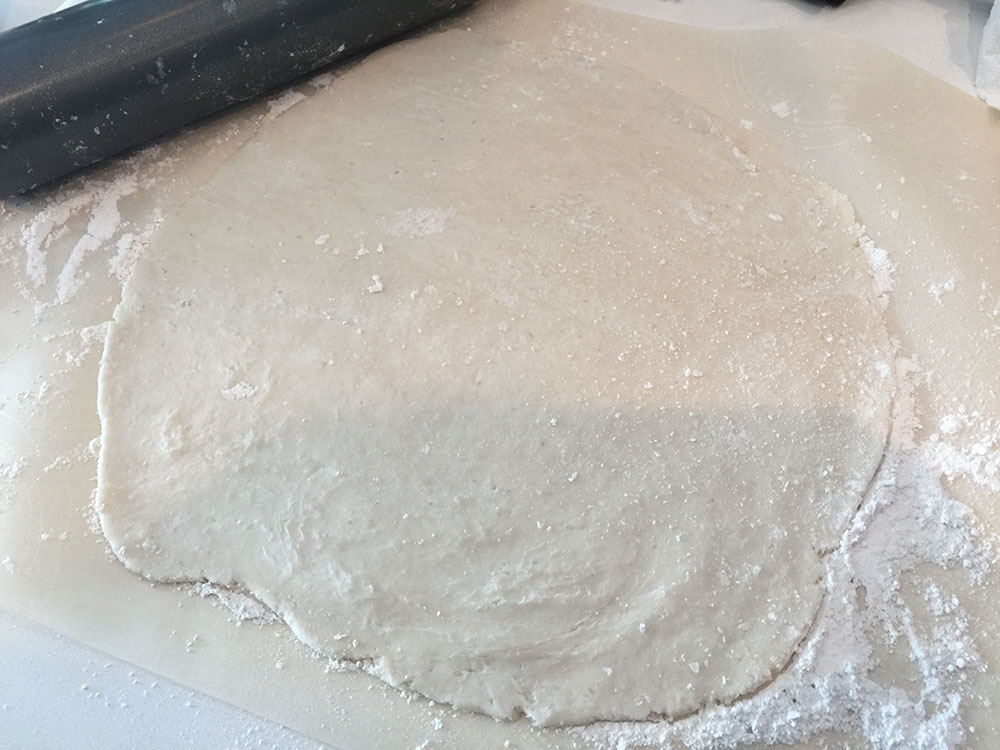 (Have you clicked on the pastry shell yet? ;o)
Next, mix all of the pumpkin ingredients together... Now - I love deep dish pies, so the recipe below is double a typical pumpkin pie, and you won't use all of it (just shy), but you need a good 2" deep pie plate for sure.
Fill to the brim the pie shell with the pumpkin blend and put it into the oven.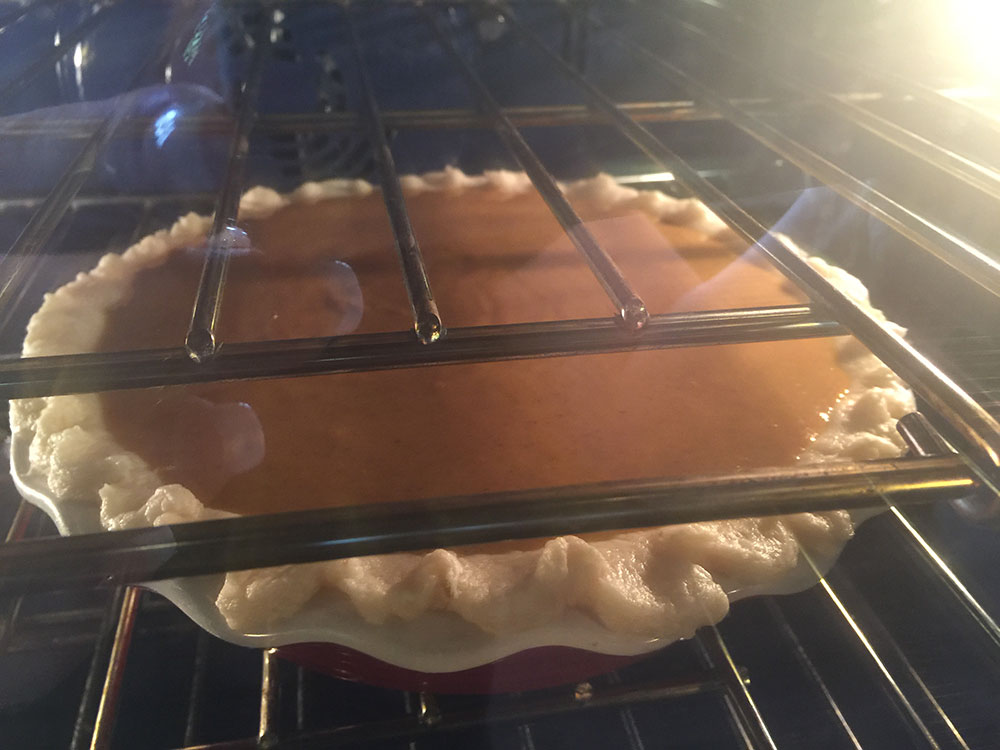 (Just look at that crust!!!!!)
A typically pumpkin pie will bake in about 45 minutes, however this one will take probably twice as long. Your oven will vary so really watch it. You want the middle of the pie to not giggle when you slide the oven rack out. The edges of the crust will also be golden brown.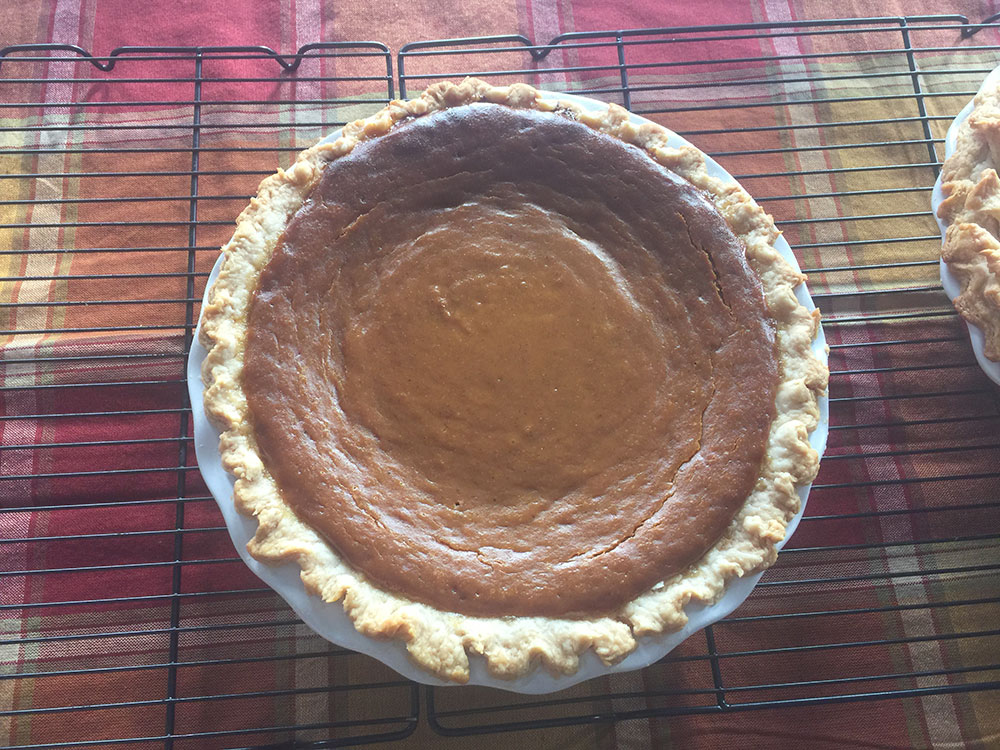 The above is just out of the oven - see how the outer edge of the pie as actually cracked a little? Perfect!
(Oh, curious what that other pie sitting next to the pumpkin is? Check this out ;o)
Here's a hint - never cut a warm pie! Let it cool and set for a few hours on the counter before serving.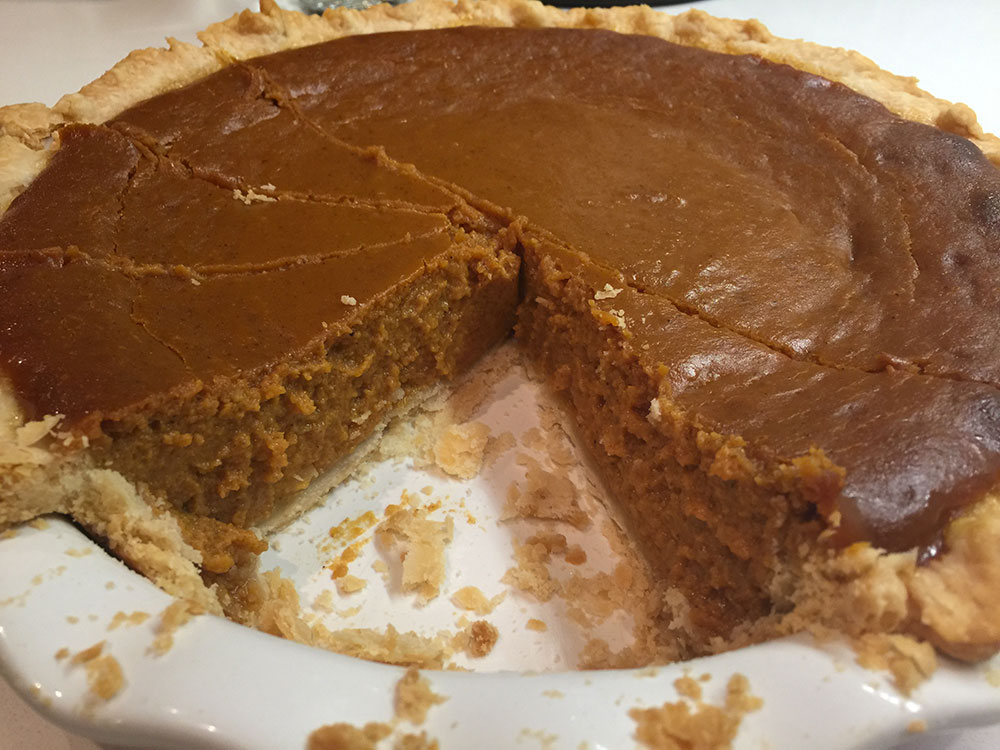 (Is your mouth watering? lol... I think I have leftovers in the fridge.... Hm... pie for breakfast?)
If you like chilled pumpkin pie, make sure it has completely cooled at room temperature for a few hours before putting it in the fridge. Putting it in too soon will make the pie 'sweat'.
And for a little extra good measure, add this super easy homemade whipped topping to your pies! Then, sit back and watch the plates empty!!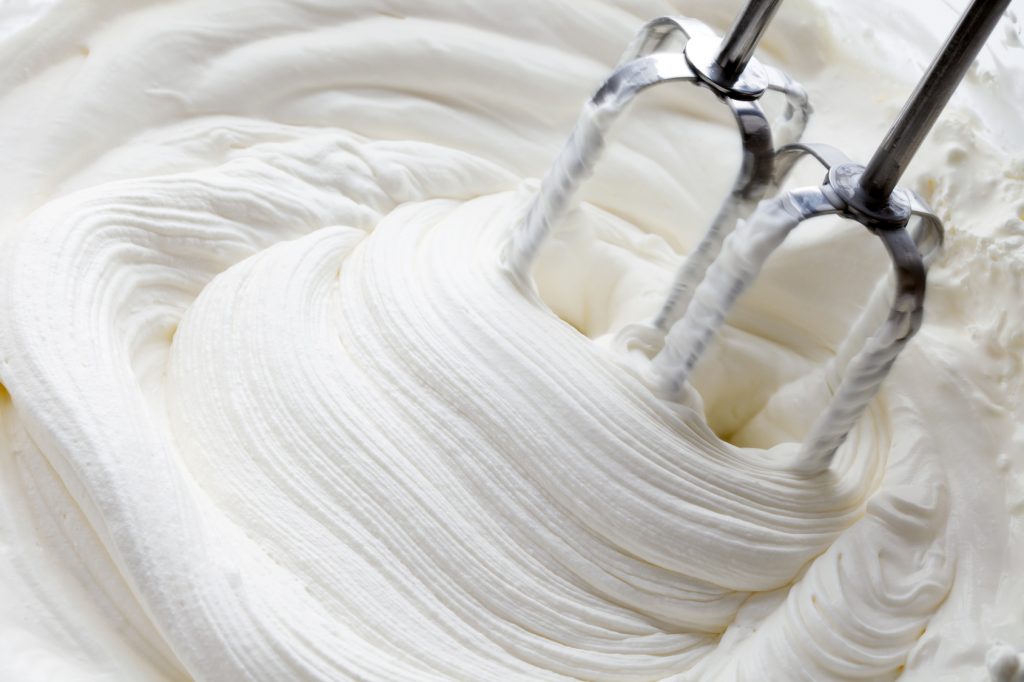 ---
Don't forget - when you make your own, remember to take a photo and share it online at Facebook, Twitter or Instagram with the hashtag #recipesbyjenn and by tagging @recipesbyjenn. That way, I can see your photos and share them with all my friends! Plus, I get to feature them on this site along with all my other photos!
Instructions
Preheat your oven to 350 °F.
Prepare your pastry shell
Blend all filling ingredients together and bake at until the centre no longer jiggles. For a deep dish pie, that will be approx 90 minutes, but keep an eye on the pie after the 1 hour mark.
Remove from the oven and allow to cool at room temperature for a few hours so the pie sets.
Chill and serve with whipped cream.
Add to Favourites