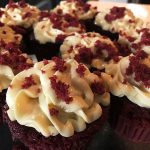 Yield: 18
Prep Time: 10 minutes
Cook Time: 20 minutes
Print
Red Velvet Cupcakes
Ahhh red velvet cupcakes.... Is there anything better (I'm sure I've never asked that question before about one of these recipes lol). Truthfully though - they are one (of many) irresistible treats from the kitchen that I am a sucker for every single time. And yet, throughout all of these years, I have never attempted to make them. Why? Well, without ever putting any real investigation into it, I just always assumed they would be too hard lol.
I know... sad....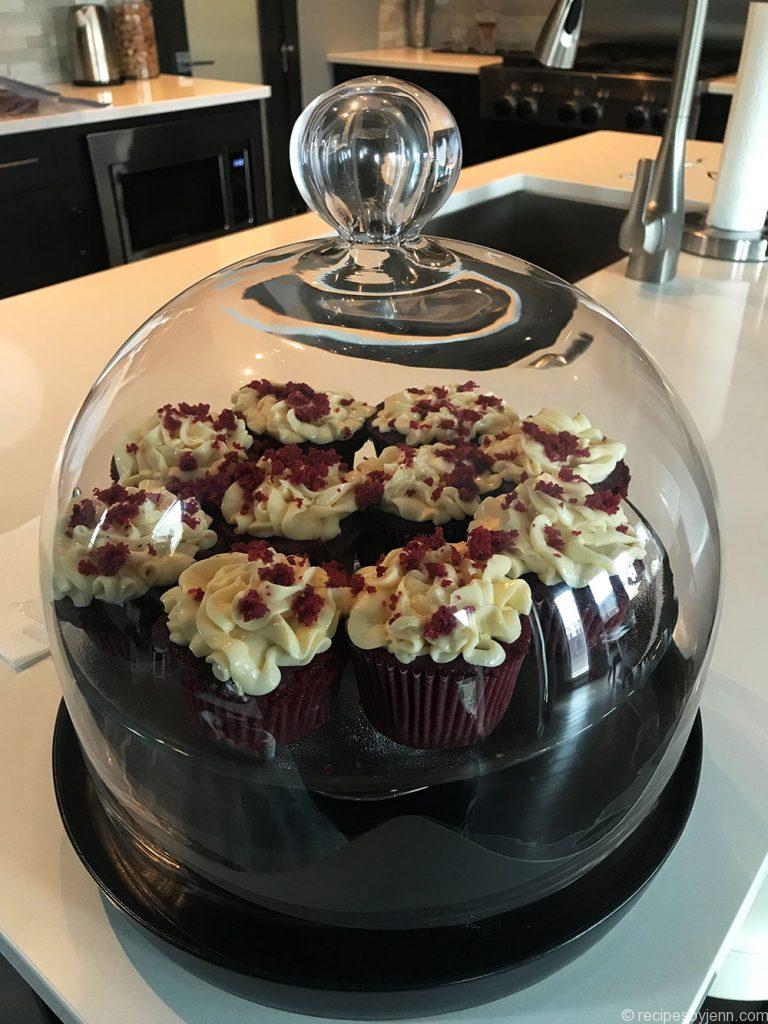 (Check out the Dome of Happiness!)
Then, a few weeks back, a girlfriend showed up for Canada Day with these and I thought to myself - Oh sure... here's the amazing super baker with the hardest to make muffin ever created and OF COURSE they were to die for!! How could I ever think that I could bake like her (seriously - you should see her work an icing bag, or put together to perfectly perfect macarons - not macarOOns, like I have been spelling it for years - just one 'o'). The girl's a rockstar!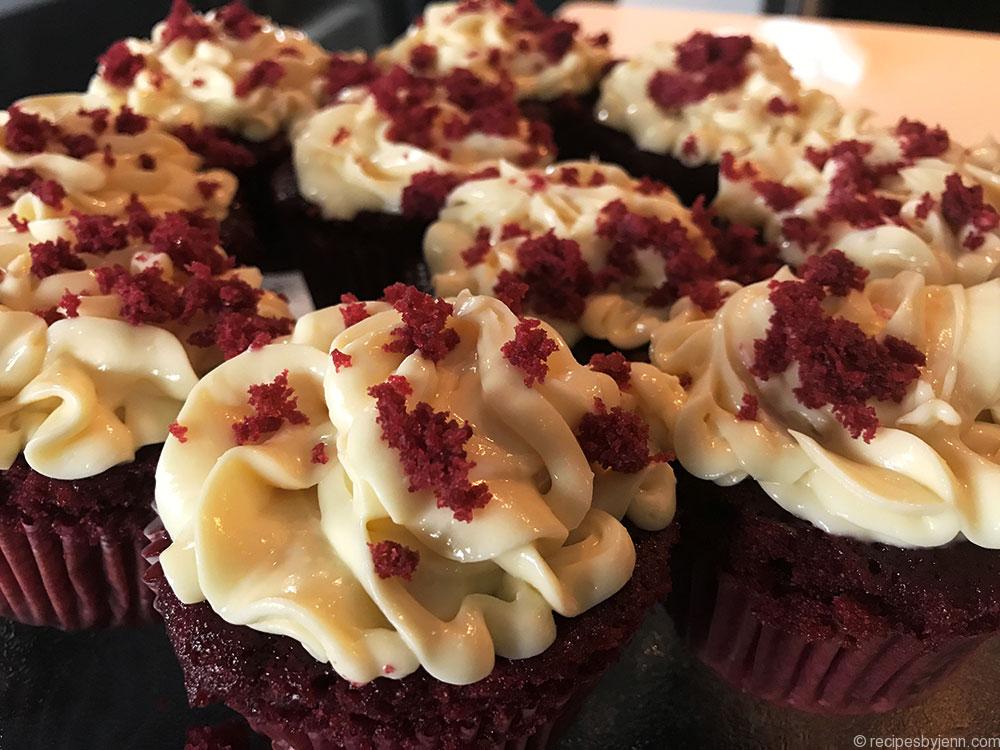 "No!" she said "they're super easy"... but of course, her 'easy' is my "I'm gonna have a stroke" 'cause I can't even CLEAN an icing bag, let alone properly use one lol.
"A little apple cider vinegar" she said....
Ok, Jodie... I'm gonna do it! I'm gonna tackle your amazing cupcakes!
Turns out, she really knows her stuff... they were quite easy to make! Thanks to her recipe recommendations, I started from a one-bowl recipe from Baker by Nature.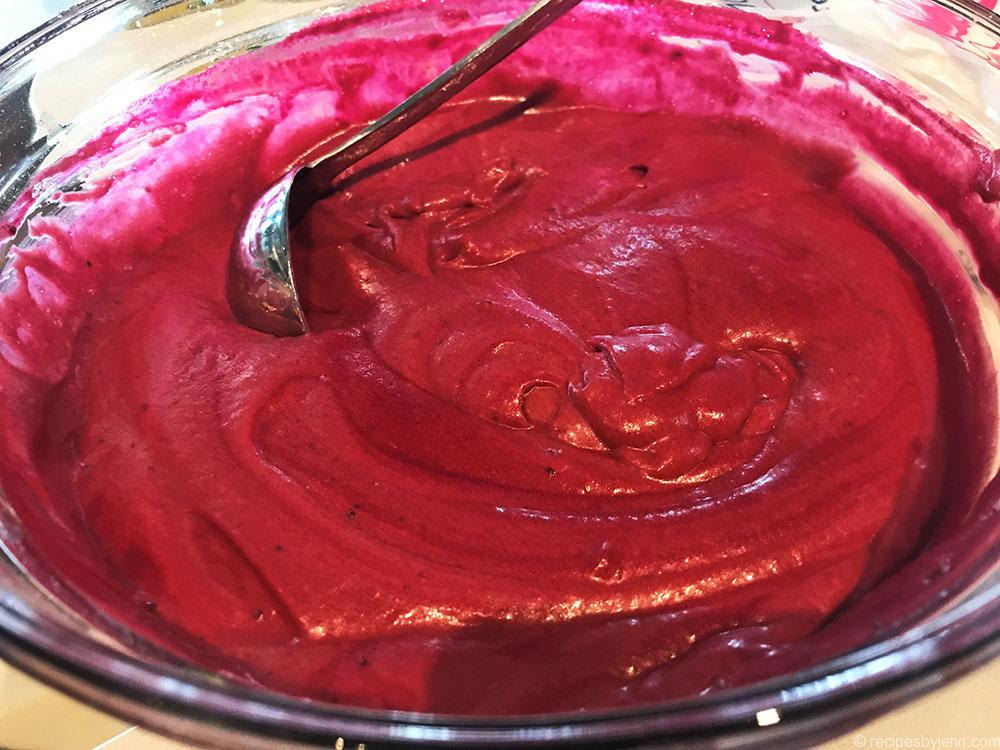 I did a few minor modifications, and voila!! These came out amazing!!!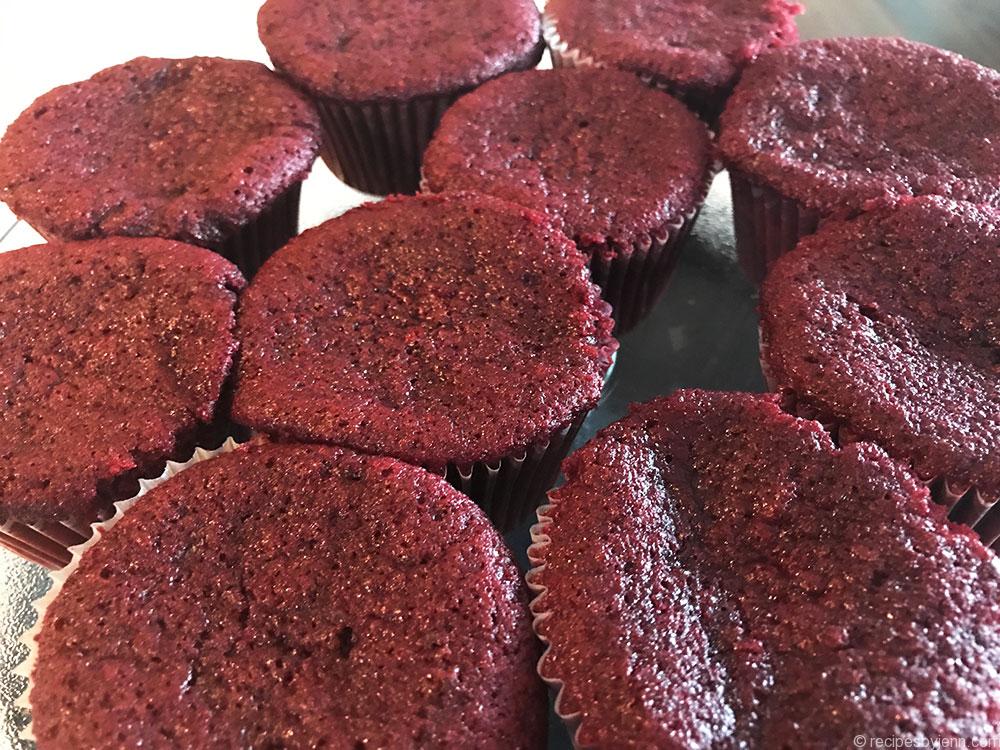 The cupcakes out of the oven are unbelievably soft. So soft it was tough to actually get them out of the muffin pan until they cooled a little.
When I iced them, I used a different go-to cream cheese frosting recipe I have, and I stuck the piping bag (which I still cannot use so don't judge the photos - they tasted better than they looked! lol) into the centre of the cupcake and filled a little of the frosting inside the centre of the muffin before topping them. Made for DELISH little cream cheese filled centres... Surprise!! <3
Make these! You'll love them!! Thanks, Jodie!! <3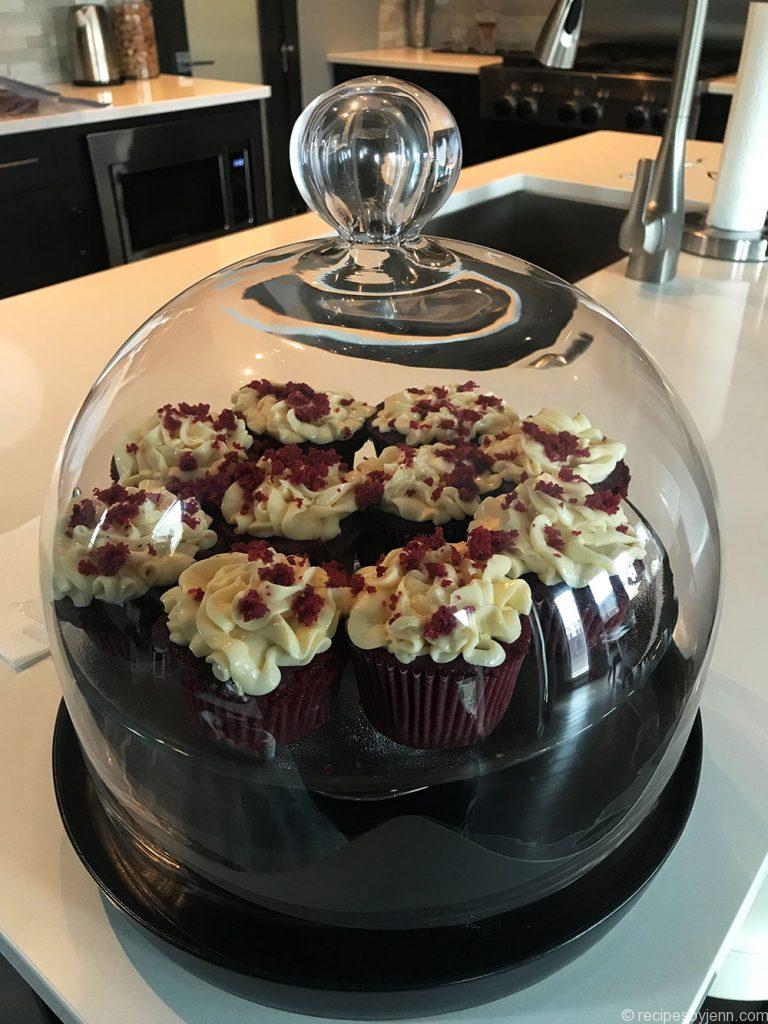 Instructions
For the Cupcakes
Preheat the oven to 350 degrees (F). Line a 12-cup cupcake/muffin tin with cupcake liners and lightly spray the liners with non-stick spray, set aside. (You'll do 2 sets)
Place the butter in a large, glass bowl and melt until just melted - don't boil it. Add in the oil and vanilla and whisk smooth.
Add in the sugar and whisk until well combined.
Add in the eggs and egg yolk, one at a time, beating well after each addition.
Add the flour, cornstarch, cocoa powder, baking soda, baking powder, and salt to the wet ingredients and lightly combine them with a whisk before beating them into the mixture, stirring until it's just combined - be sure not to over mix here!
Whisk in the apple cider vinegar and buttermilk and whisk smooth. Fold in the yoghurt. Finally, stir in the food color, whisking the mixture just until combined.
Divide the batter among the lined cupcake molds, filling each 3/4 of the way full (you will have enough batter for about 18 cupcakes). Bake for 20 minutes, or until a toothpick inserted in the center comes out clean. Cool completely before frosting.
For the Frosting
Place your cream cheese in a bowl and use your hand mixture until it is well blended with no lumps.
Gradually add in your 1 cp of butter (in chunks) and blend until smooth.
Add vanilla and icing sugar together and blend again until smooth. The blending is going to make the icing warm and soft so put it in the fridge for 30 minutes or so before using it.
Ice and eat!! Enjoy!!
Add to Favourites