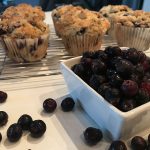 Yield: 8
Prep Time: 10 minutes
Cook Time: 30 minutes
Print
Saskatoon Berry Muffins
Do you remember picking berries as a kid? Or maybe you still do... 
I'm an East Coast girl, and so for us - depending on which province we happened to be living in at the time - we would pick buckets and buckets (usually those 4 gallon ice cream pails) FULL of strawberries, blueberries, partridge berries (OMG - those are the BEST). We had berries with everything.... cookies, cakes, muffins, pancakes, pies, jams, crisps... Lots of berries.
So it's no surprise that I didn't really miss them much when I moved out on my own. Maybe a case of berry overkill lol.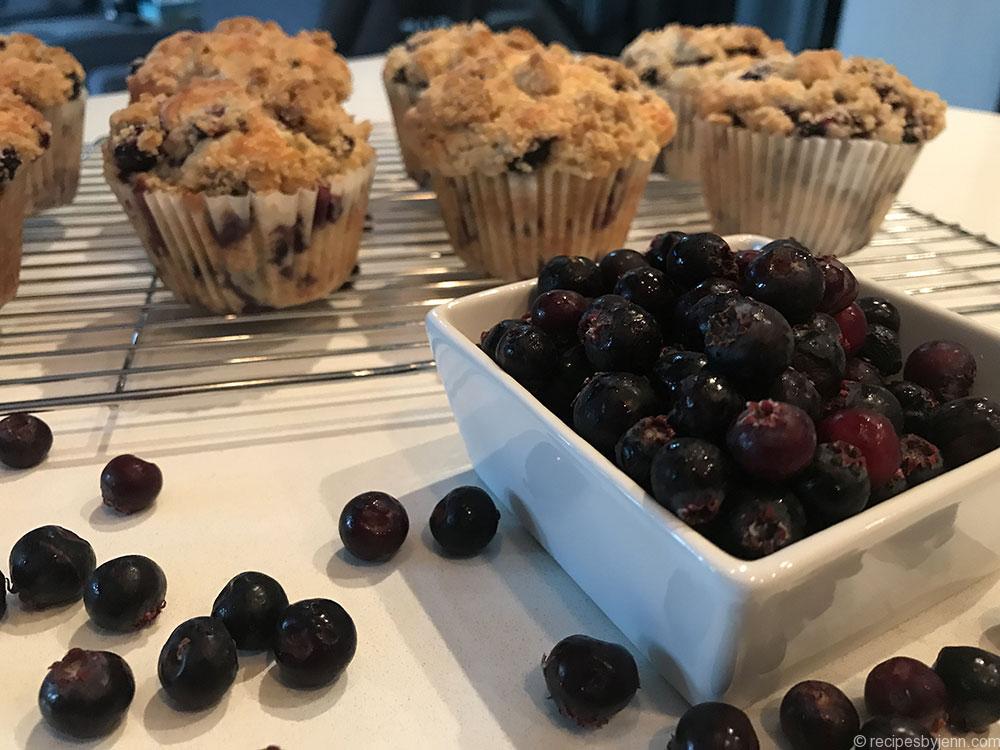 Earlier this week, however, a fabulous neighbour dropped of a huge bag of Saskatoon berries and I just knew something good had to come from it! (This is the same neighbour who spoils me with cabbage rolls that I've mentioned before... Love her!) So, off I go to Pinterest to see what other people are doing with their berries. I have to say, I didn't find any Saskatoon berry recipes that thrilled me (you do this long enough and you can get a hint for what something is going to taste like just from the ingredient combination).
I did, however, find an amazing blueberry muffin recipe that I decided to try. After all Saskatoon berries are similar to blueberries (except they're a little nuttier in their flavour and not really in the berry family at all - Google it ;o) ...
Seriously though... This was the winner! A couple of things that I do a little different with my muffins though: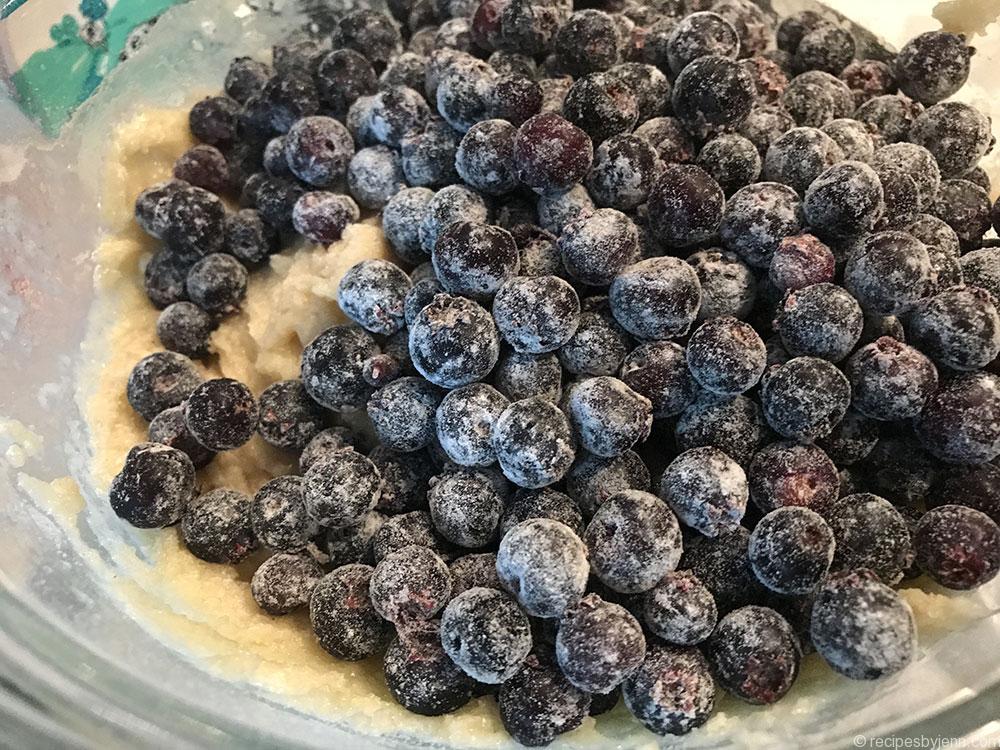 A good muffin recipe is going to be super thick (requiring fingers or another spoon to push the filling into cupcake papers!), and so I dusted my berries with a little bit of flour before gently stirring them into the mixture. This helps the batter not to stick to the berries too much until they are well mixed in. If you have to mix too hard, you berries turn to mush and you end up with purple muffins!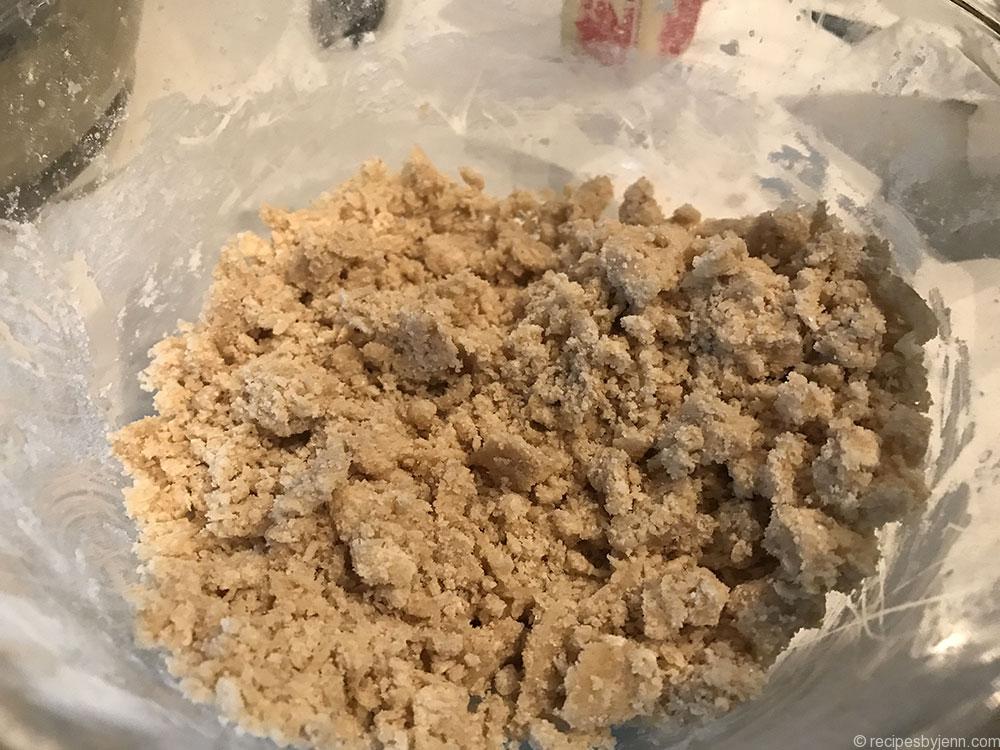 For my Steusel Topping, I used brown/white sugar blend. I just like the grittiness of the brown sugar in baked goods.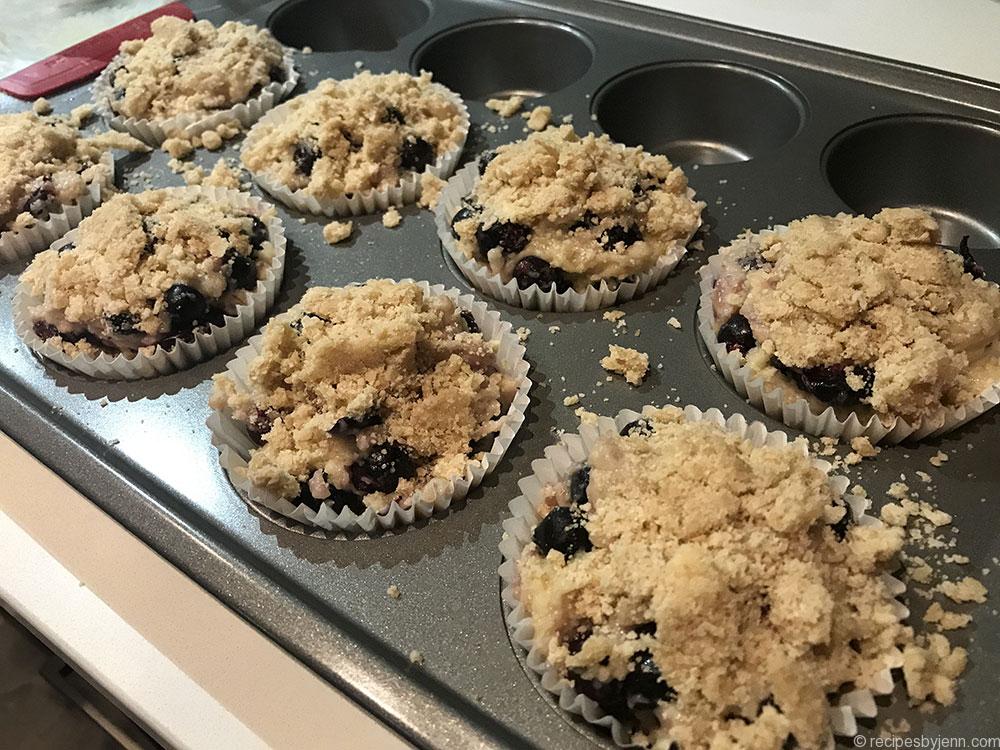 Also, I like my muffins good and fat! So while the original recipe for this one said to make 12 from this batch, I made 8. Fill those cups, sprinkle your topping and gently press the topping into the muffin tops. (Mmmmm 'muffin tops' never sounded so yummy!)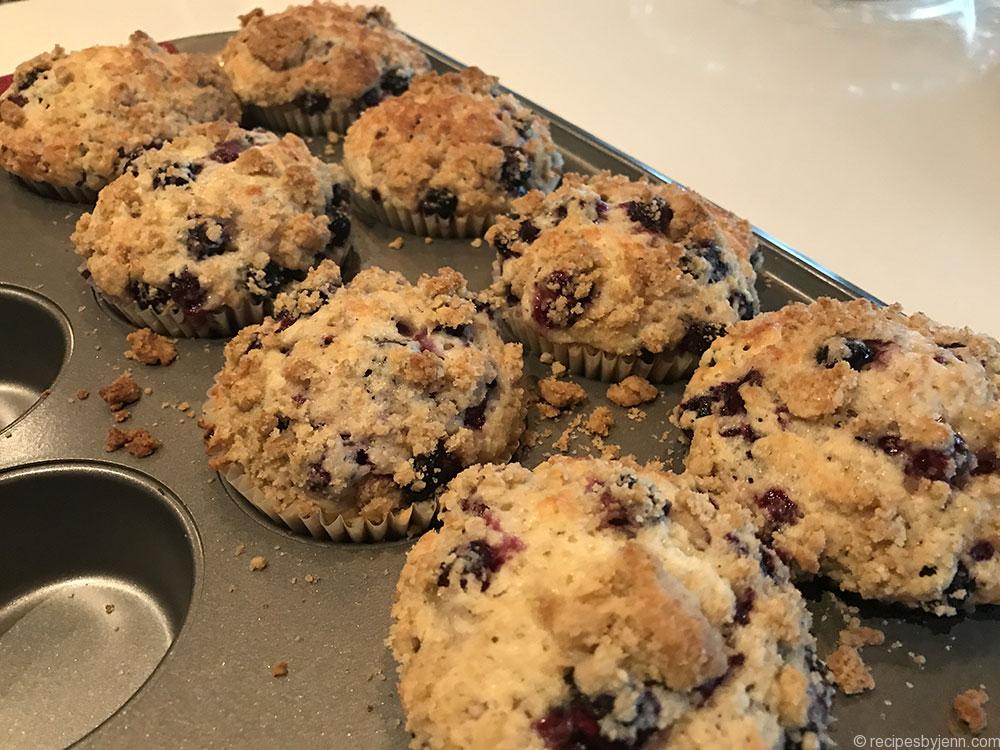 The original recipe also called to bake the muffins for only 20-22 minutes, but since I made fat ones, I baked these for 30 minutes... let them cool on the counter in the muffin pan for about 15 minutes before removing.
They were sooo delish!, and even better after storing in a baggie overnight. They really kept their moisture!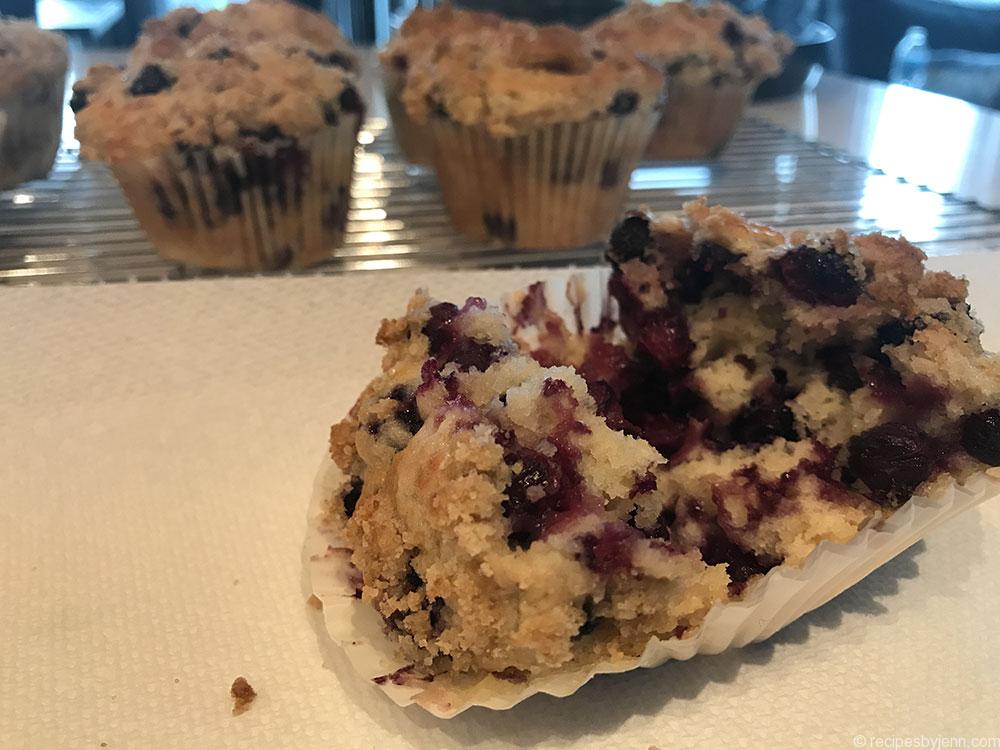 Needless to say, 24 hours later and they're all gone. I think I'm gonna bake up a ton more and freeze them. Thanks again, Leah, for the amazing berries!! I'll share the muffins anytime!!
Instructions
Adjust an oven rack to the upper third of the oven. Preheat the oven to 375°F. Line a muffin pan with 8 baking cups
Melt the 7 Tablespoons butter in a small skillet over medium heat. Do not stir right away, but keep an eye on it. After it's done crackling, it will turn a medium brown color and smell a little nutty. This means it's done. Remove from the heat right away and transfer to a bowl to cool.
In a medium bowl, whisk together the milk, egg, yolk, and vanilla until thoroughly incorporated. Stir in the brown butter.
In a separate medium bowl, combine the flour, sugar, baking powder and salt. Add the milk mixture all at once and stir gently. Carefully fold in the berries then divide the batter evenly among the prepared muffin pan.
For the streusel topping, combine all three ingredients in a bowl and rub together with your fingers. Mix like this until the mixture is crumbly. Sprinkle evenly over the muffins in the cups and gently press it into the batter
Bake the muffins for 30 minutes, or until golden and crisp and passes the toothpick test. Cool in the muffin pan for 15 minutes before removing. Serve warm or at room temperature
Original recipe from Seeded at the Table, Adapted from My Crazy Deliciousness Blog
Add to Favourites