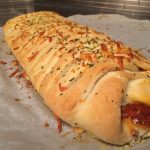 Yield: 1 pizza
Prep Time: 20 minutes
Cook Time: 20 minutes
Print
Stuffed Pizza
Ok – this little idea is not my own… in fact, it was a friend who tagged me in a Facebook post that gave me the idea. Made it once for hubby, and BAM!! – instant hit! In fact, I think we like this better than traditional pizza pie… Kinda like a calzone, maybe? I'm not Italian, but whatever this gem should be called, just stuff, stuff, stuff away!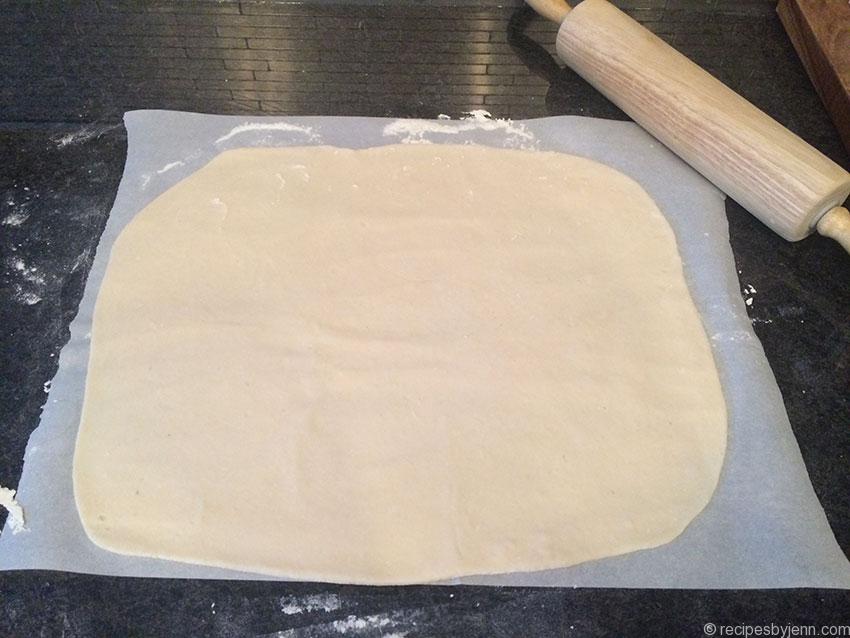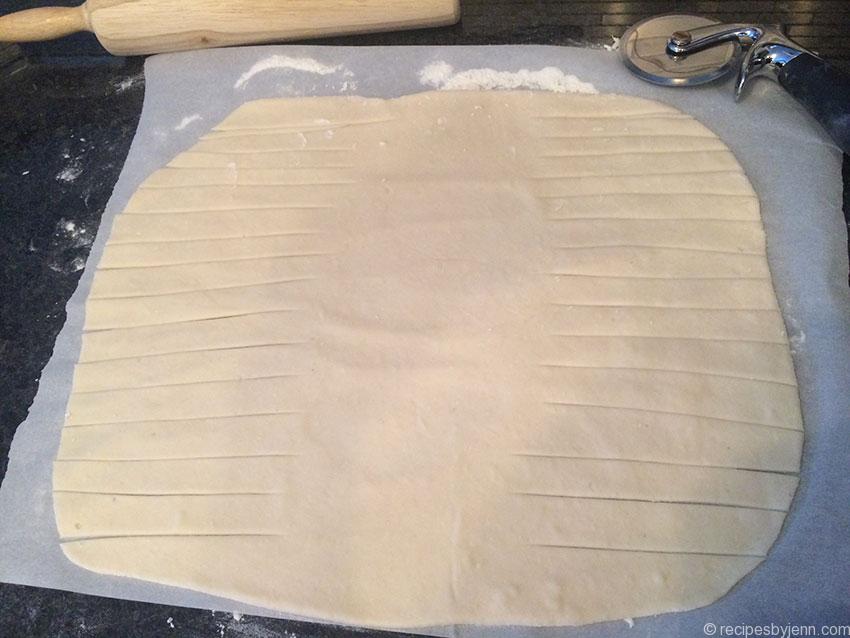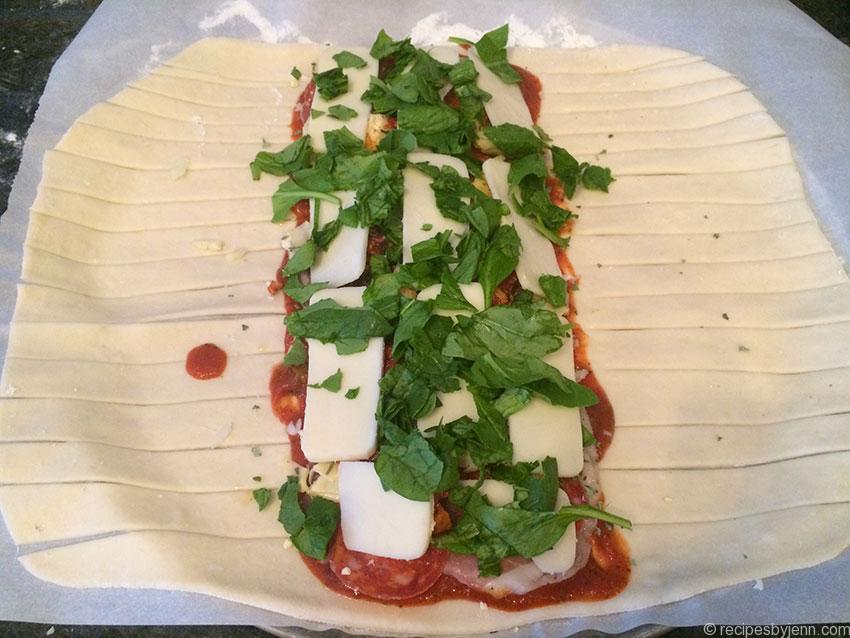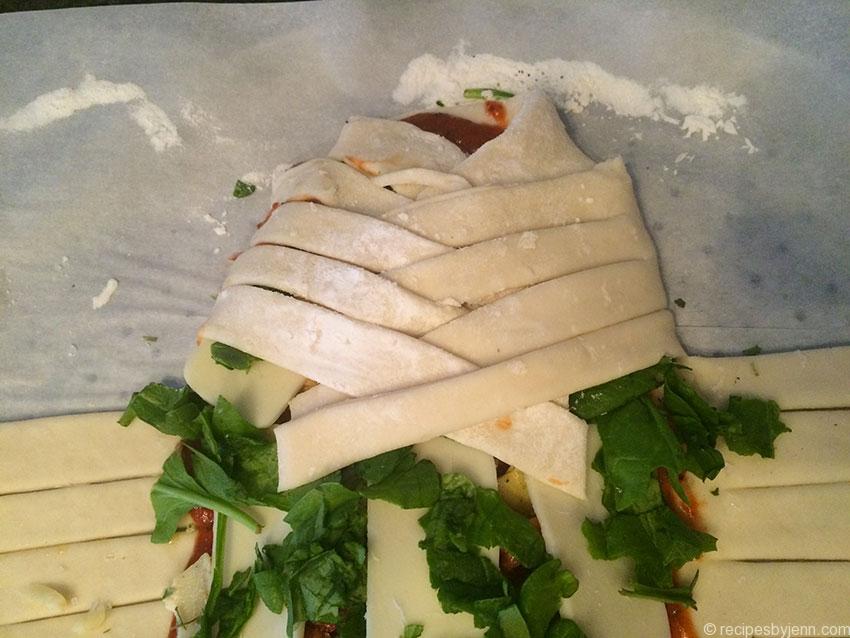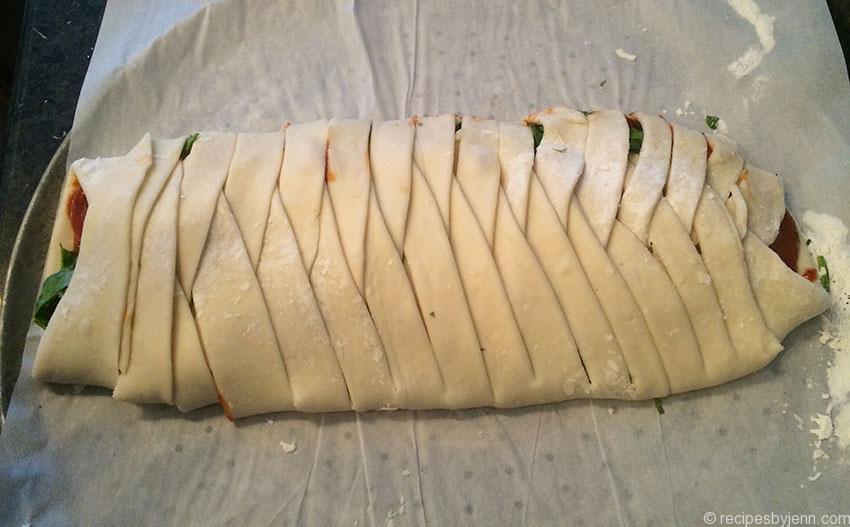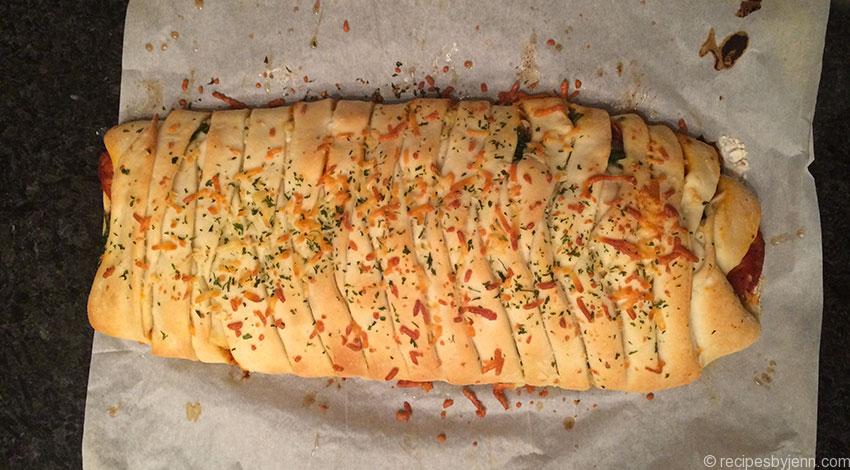 Ingredients
Instructions
Start with the Dough: My tried and true dough recipe is not mine at all – but the one on the Fleishmann's pizza yeast packet. PERCECT everytime! You can even do it with whole wheat flour or a mixture of both. Mix it up, and roll it out flat (I like to do this on a flour-dusted piece of wax paper), and more square-shaped. I rolled mine out to about 18″ square.
Then using your pizza cutter, slice even lines on the left and the right sides, leaving about 1/3rd of the dough whole in the centre. Doesn't have to be perfect – just make sure its the same number of cuts, evenly spaced, on each side.
Here's where it gets a little bit creative, and you make your masterpiece! Fold/braid each side piece of dough over the centre creating a weave. Fold each piece over until the entire length of topping is covered. Tuck the last two pieces of dough in.
The Finishing Touches: Preheat your over to 375 degrees. Melt 1 tbs unsalted butter and brush over the surface of the dough. Sprinkle with parmesan and a little parsley. Bake for about 25 minutes or until golden brown (check underneath to ensure that the bottom of the pizza has also browned and is not still dough-y). And EAT!
Add to Favourites