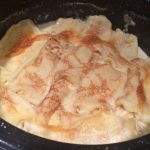 Yield: 12 rolls
Prep Time: 30 minutes
Cook Time: 30 minutes
Print
Ukrainian Nylysnyky
I love these little crepes! My recipe doesn't compare to my husband's Aunties', but it's a good Irish attempt!
The crepes were the most intimidating part - but honestly, they were super easy to do...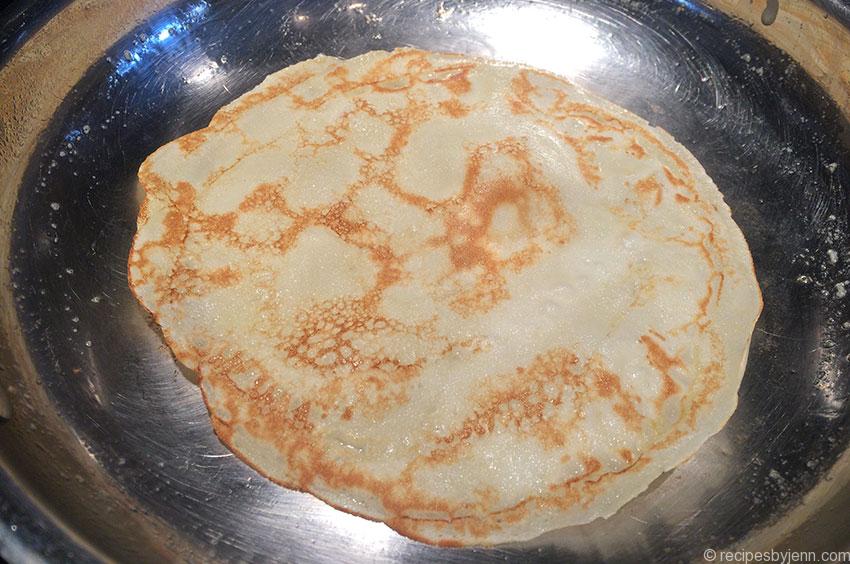 Once your crepes are ready, stuff 'em and roll 'em!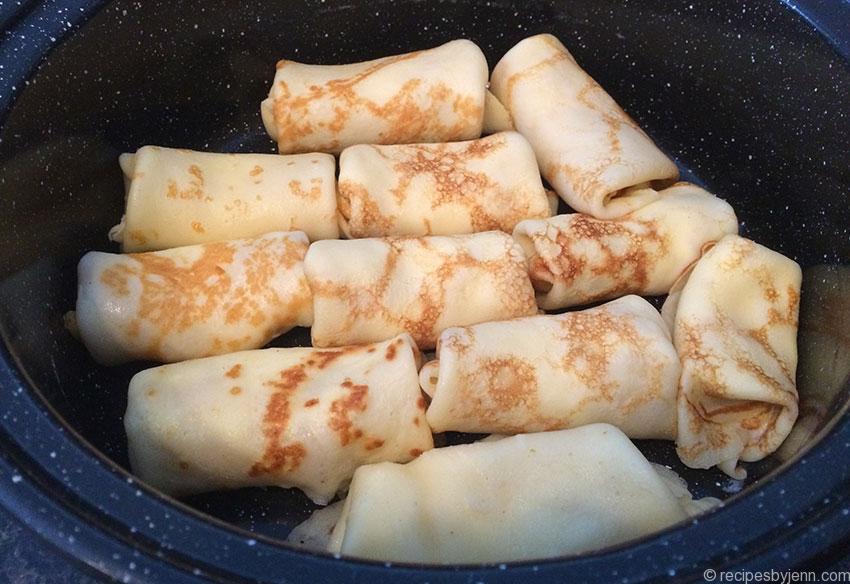 Cover theme with creme and bake!! Yummmmm!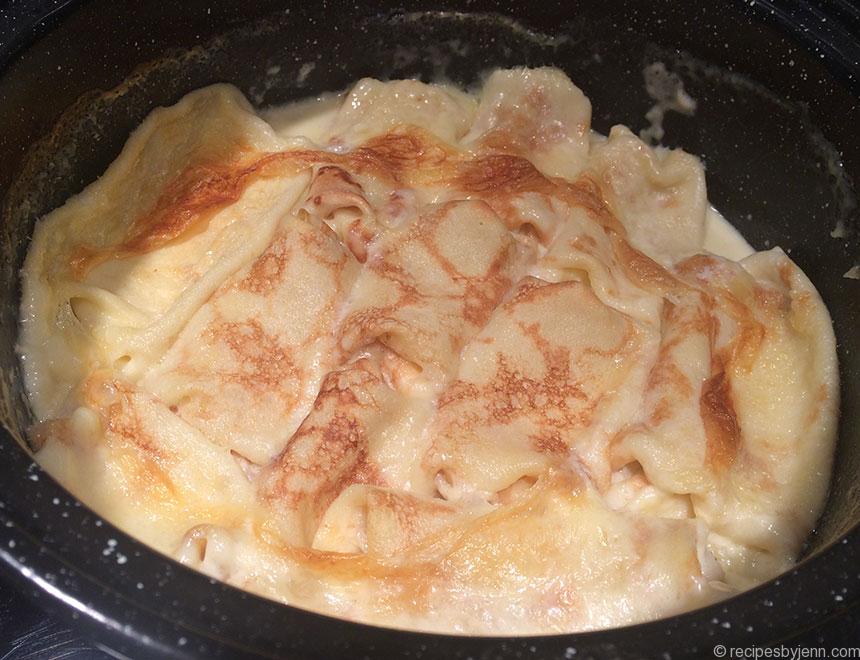 Instructions
Put all crepe ingredients into a bowl and whisk together very well. Put in the fridge and allow to site for 30 minutes
Preheat small frying pan medium heat (use olive oil cooking spray to line the pan). Pour  a little less than 1/4 cup batter into pan and twirl to coat the entire bottom with the batter.
Fry till lightly browned and flip crepe and lightly brown on other side about 20 seconds.
When removing the crape from the pan to cool, lay out a damp dish cloth on the counter and place each crape on there to cool.
In a bowl, mix together the cheese filling ingredients. Spread about 1 tablespoon cheese mixture across each crape towards the first 1/3rd of the crape (about 1″ thick), but not all the way to each edge. Roll up each crape and place into a roasted pan (single layer) into the fridge to cool and set.
Place cooled crapes into a deep dish, cover with whipping cream, and bake 350 degrees until cream has started to brown (approx 30 minutes). Serve warm. You can add berries or other topping to your crepes as well if you like before serving.
Add to Favourites