Happy Saturday, my friends!!
How did the rest of your week turn out? Did you walk away from it feeling accomplished? Did you just barely make it out alive?! Ha! Mine was a little of both – depending on when exactly you asked me.
Since I have the joy of working my 'real' job from home, and don't have to worry about commuting, traffic, or even getting dressed sometimes (ha!) I get to have those few extra moments in the day to sit with a nice hot cup of tea and my Babes, maybe a good book, and just take in the peace and quiet before the rest of the world wakes up.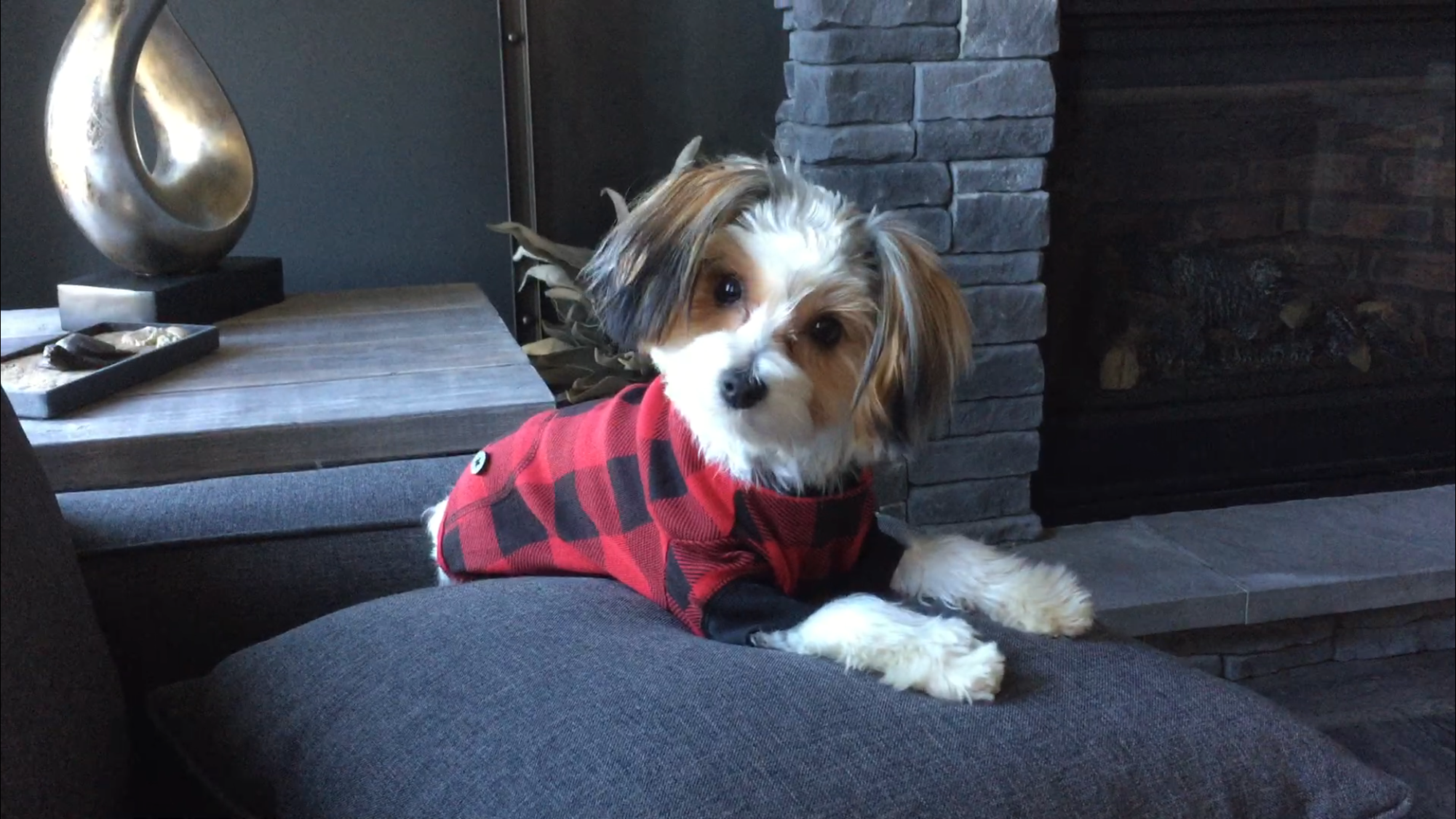 Those are the little moments I look forward to each day. What are yours? Maybe yours are those 20 minutes in the car on the way to work listening to your favourite talk radio show, or getting into the office 20 minutes early to just ease into things. Wherever your work-week happy place is, enjoy it! Those are great times to get you through some of the week's valleys.
My highlight moment this week would have been Monday morning, sitting by the fire with Duchess, a good book and a hot chocolate. What a great way to ease into the day.
But now – we're in weekend mode! Woohoo!!! I LOVE my weekends! Saturday morning usually consists of tea with a girlfriend, a few hours of couch time with the pup and a book, lunch, chilling with hubby, and then quality time with him in the evening with a glass of wine and reruns.

But Sunday is food prep day!
And, if you're like me, you've got a list going in your phone, or somewhere, of the little things you've run out of that week, or a meal idea or two for next week that you wanna try. Well, Sunday is the day to get all of that together!
Sunday is also the day that my slow cookers work the hardest! Ha! I know that my weeks around here can go from slow and steady to panic and terror in two seconds flat, lol, and so I need options that don't require a lot of energy to get going.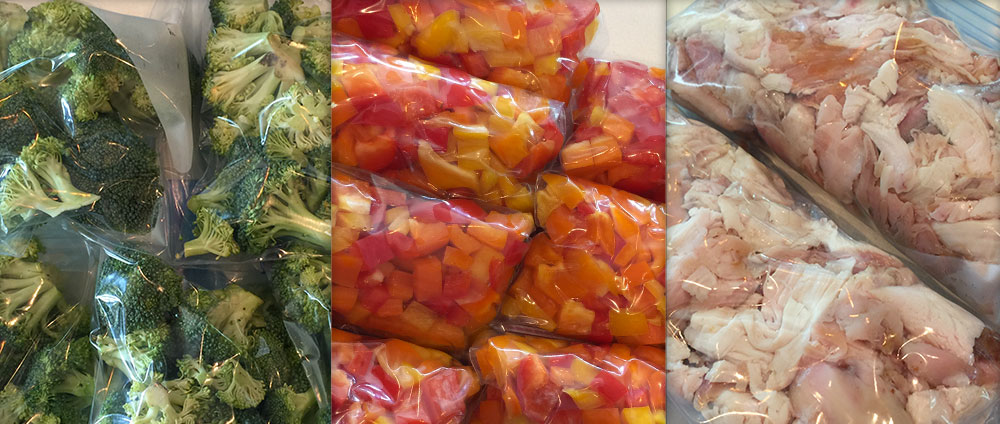 Make the most of food prep day
Start by making a list of the foods that you want to eat that week. I'm a huge fan of pre-planning out your weekly meals. It takes 10 minutes or less to do so, but it makes your life a whole heck of a lot easier as the days rolls on. Just go back to your list. It's like a paint by number! You don't even have to think about it!
What kind of foods should you select for the week?
This will vary based on who is in your family, what they like, how busy your days are, do you have lots of after-work obligations that you can't miss. Choose foods that fit your family and your day. If you are going to be busy, look for something with little to no effort or even clean up. No one wants to have to think about preparing a meal on crazy day! Well, I don't… Ha!

It's ok to repeat meals
If you really have an insane week ahead, make meals that you can duplicate, or use the same base and switch it up.
Here's an example: spaghetti. Make a large pot of spaghetti. Serve some for dinner one evening with a quick salad. When you have a minute, take the leftovers (pasta and sauce mixed together), and twist it into sprayed muffin tins. Spray the tops again and sprinkle with a little cheese. Bake at 350 for 25 minutes or so until the cups form. Voila – lunch for the day! Add a few carrots or celery sticks to keep it balanced! Done!
Then, plan out what can be made in advance and get your slow cookers going one after the other. Yes – I say slow cookers because I have two! (Well, I HAD three, but donated one… Maybe I need to buy another ;o) I love them. You don't need to get fancy with your slow cooker, you just need a good quality one. Here is the one that I have used for years and I strongly recommend it.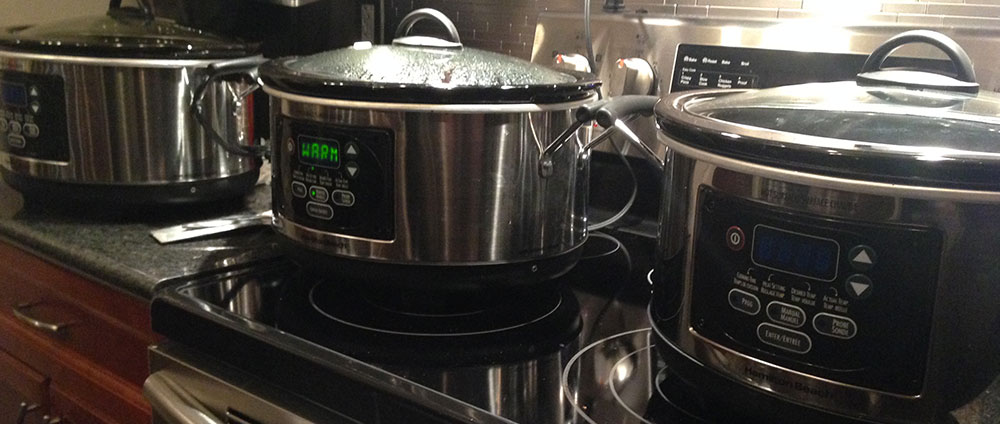 In fact – let me send you one! For the month of October, enter to win one of these bad boys. I'll pick a winner at the end of the month and announce it in my first November newsletter (be sure to sign up to get those!).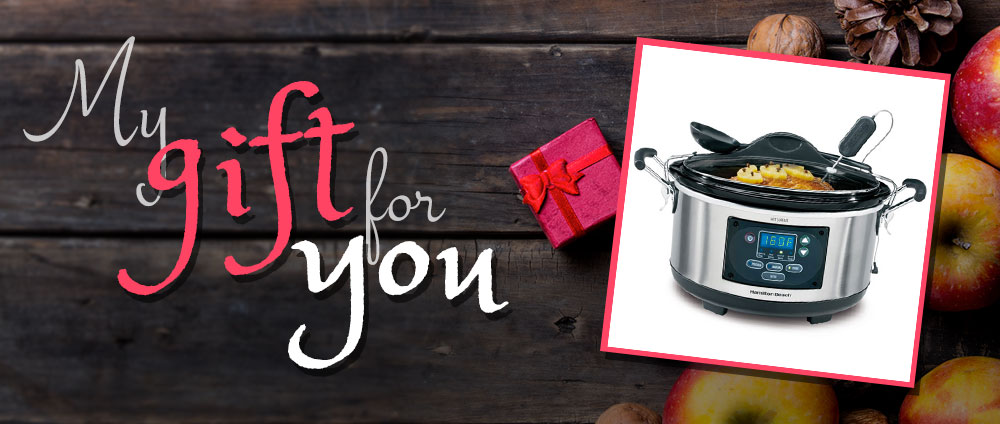 Here are some of my favourite foods for food prep days that can set your slow cooker into overdrive and fill your freezer:
Chicken teriyaki stirfry – make this base and then all you need to do when you get home is put on your rice cooker for 20 minutes and heat up the base. Here's the rice cooker I use – it allows you to put veggies on to steam at the same time. 2 hours.
Chicken noodle soup – this is awesome! Takes 5 minutes to prep and 5 hours to make. It's awesome! Perfect for chilly days. Add a bun for dipping, or some crunched up crackers. Very nutritious too! 5 hours.
Pasta sauce – this is my one and only spaghetti sauce that I use. Stop using jarred sauce! There is so much hidden sugar and preservatives in that! This takes about 20 minutes to prep and only XX hours in the slow cooker. Here's the kicker – use it as a the base for your lasagna (when the base is ready, putting a lasagna together takes 10 minutes!), and use it for spaghetti (and leftover spaghetti cups). You'll still have left overs! 6 hours.
Enchiladas – it doesn't get much easier than this! These are even easier than the chicken noodle! 3 hours in the slow cooker and you've got an amazing bunch of chicken done for you. When you're ready to eat, heat up the chicken and layer on a corn tortilla with fresh tomato, lettuce, cheese, guacamole, or whatever else you'd like! 3 hours.
Mac & cheese – yes, even this can go into the slow cooker! 5 minute prep. 3 hours in the slow cooker. Zero mess. Take the finished product and spoon it into a container for the fridge or freezer, and then warm it up when you're ready. Add some crunchy veggies, and chicken to your meal, and you're done.
One more food prep item…
If you're like us, we eat a lot of chicken. You can cook up your chicken breasts in the oven in advance, chop them up, and portion/freeze them until you're ready to use. Makes a really quick and easy side to a dish like that Mac and cheese, or to put into a quick wrap for lunch. You'd be surprised at just home versatile it can be if you already have it made, in the fridge and ready to go!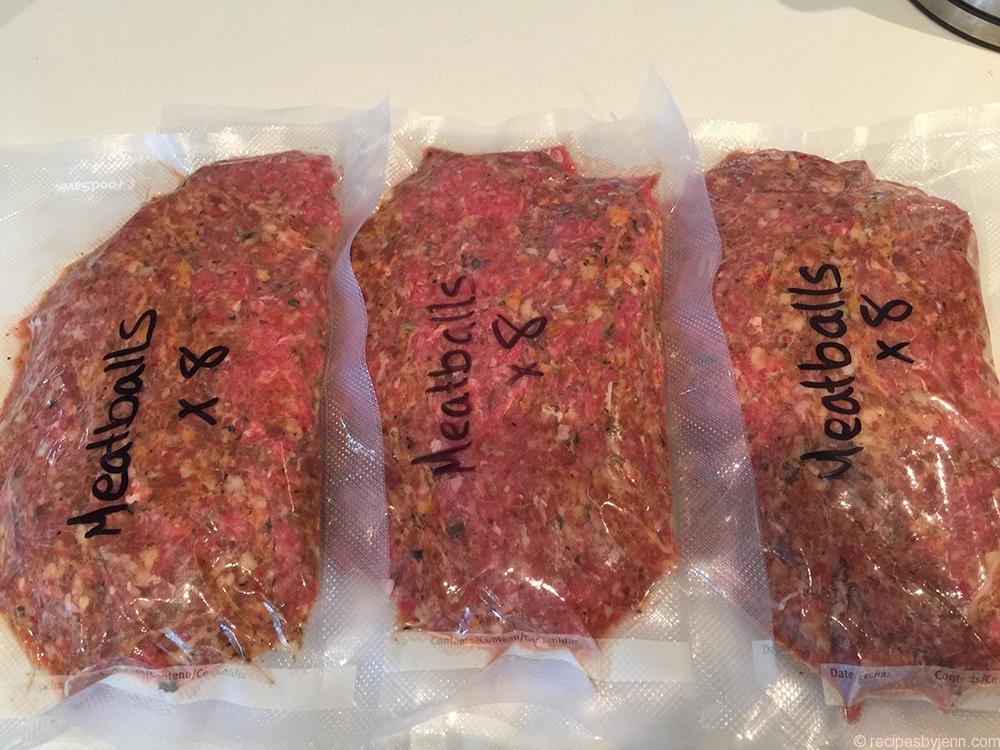 More easy freezer-fillers!
And if you have a little more time on your hands, or prefer to get them a little busier for your food prep, try making up a batch of juicy beef burger patties, meatballs, quesadillas, clam chowder or tomato basil soup. All super easy staples in my house. It's so nice to have these babies just waiting for me to cook 'me up quick! Ooooo another fav or mine is rustic pizza dough! These little personal-sized puppies are fantastic for a little mid week treat. Light. Good for you. And top them with whatever you like!
And there you have it! Super easy food prep for ya! I like to try to make one or two every weekend and just keep the freezer on a rotating stock, but sometimes, I get lazy and find my freezer empty. Then I have to work harder during the week lol.
But I have good intentions this weekend! I'm off to the kitchen to start making some magic!