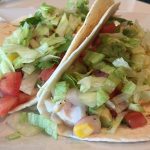 Yield: 2
Prep Time: 15 minutes
Cook Time: 15 minutes
Print
Fish Tacos
I have another version of this recipe that uses mayo and beer battered fish (yum) but in the interest of maintaining all of the flavour but within those container counts, here is an awesome variation that you are just going to LOVE!
Start by prepping your garnish. Put all of the ingredients into a bowl and mix together.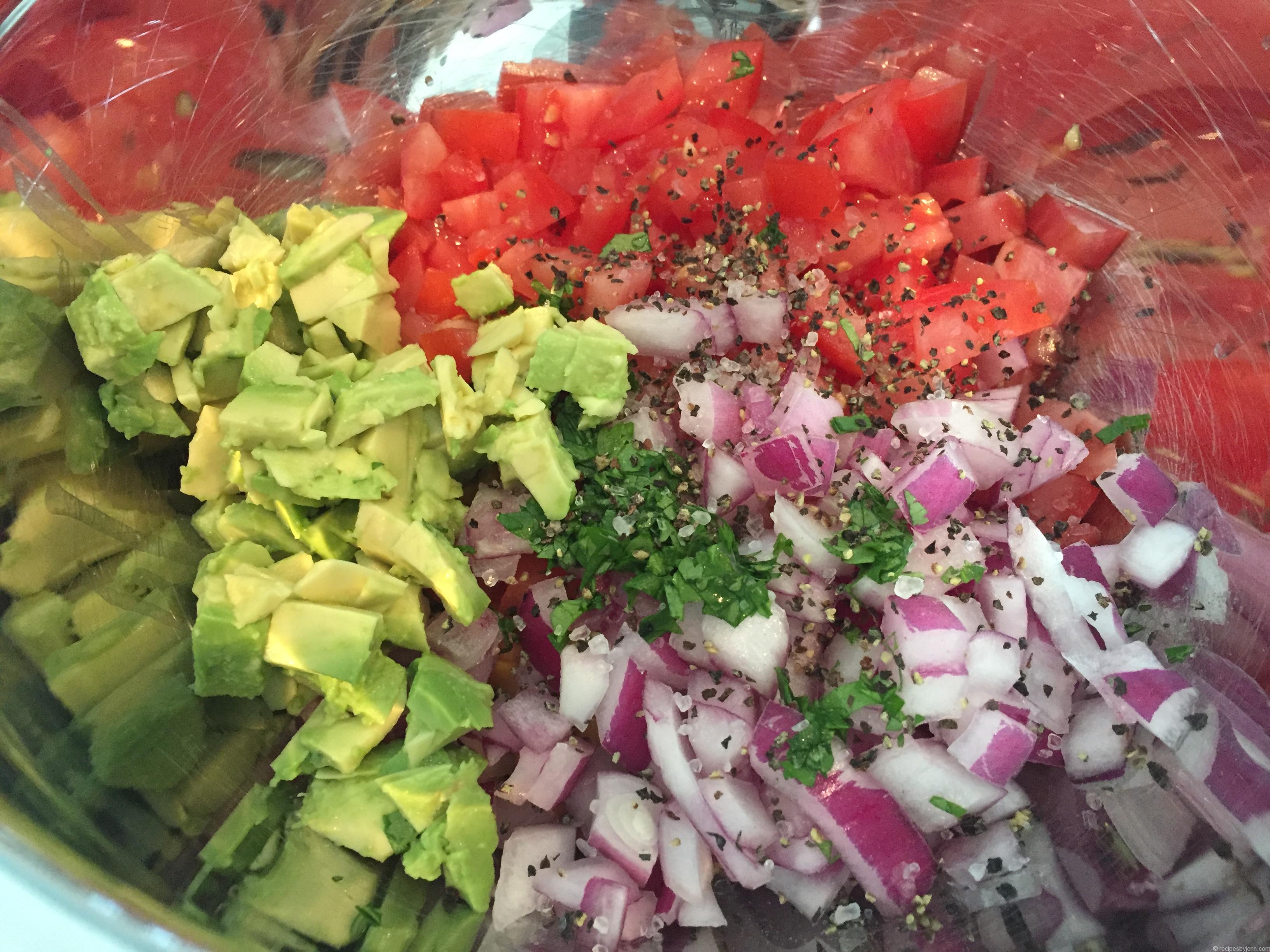 Just LOOK at those colours! (and that well-loved bowl lol)
Next, put together your 'mayo'. Now, unlike the other version of this recipe, I completely removed the mayo and simply used 0% Greek yoghurt and added a little salt and pepper. Presto!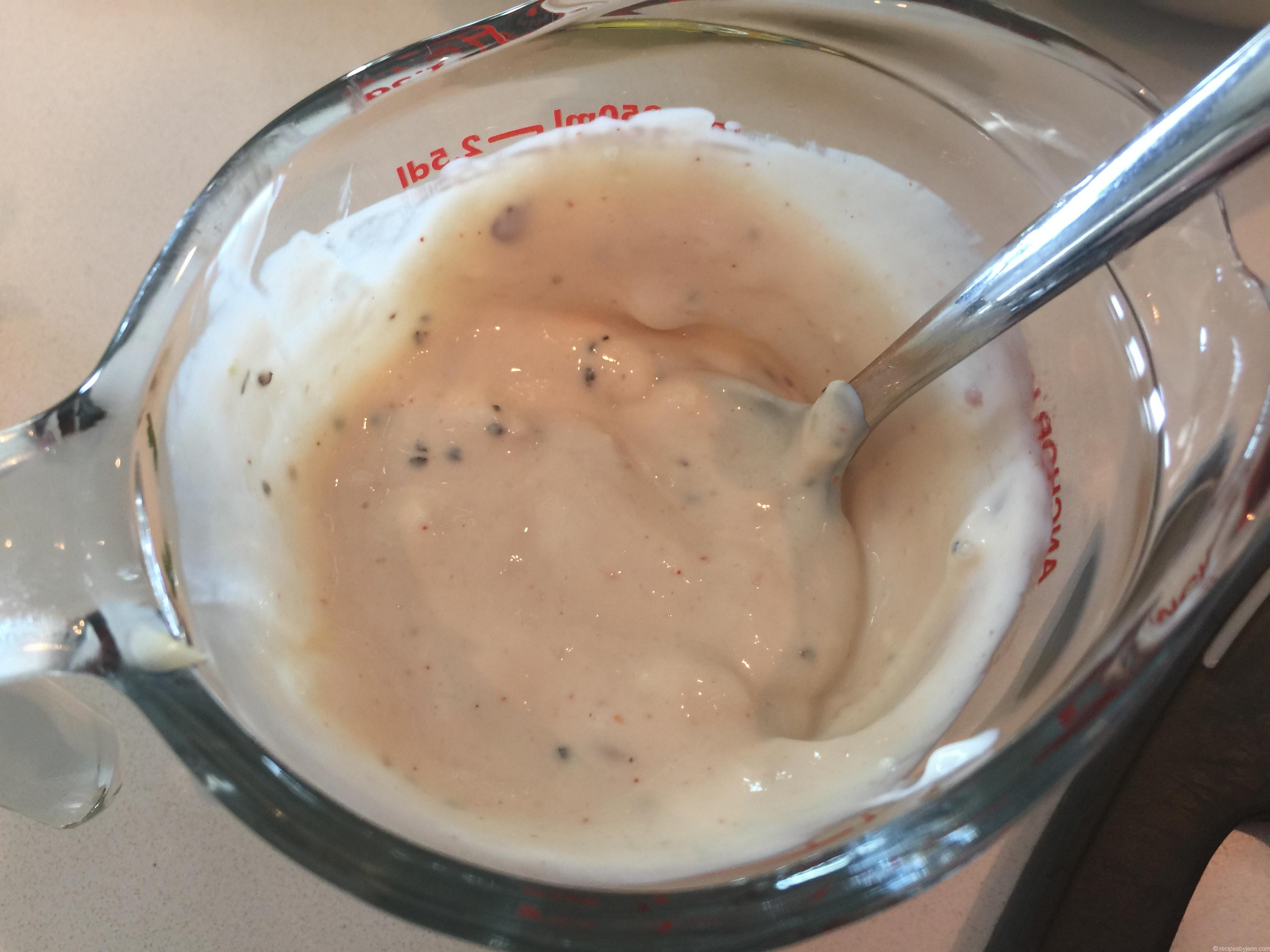 The go ahead and put the fish on. This recipe is for two people and so I used a single 8oz filet. Put it in the pan with a little evoo drizzle and salt and pepper. Flip it once until cooked.
While your fish is cooking, you can heat your tortillas, which makes it easier to fold without breaking them. There are a couple of ways you can do this: you can wrap them in foil and heat in the oven, you can microwave them (gasp!) or you can heat them quickly over the open flame of a gas stone which is what I did. Careful not to leave them on there long - just a few seconds per side until you can smell  them start to toast. NEVER (I repeat NEVER!) leave them unattended.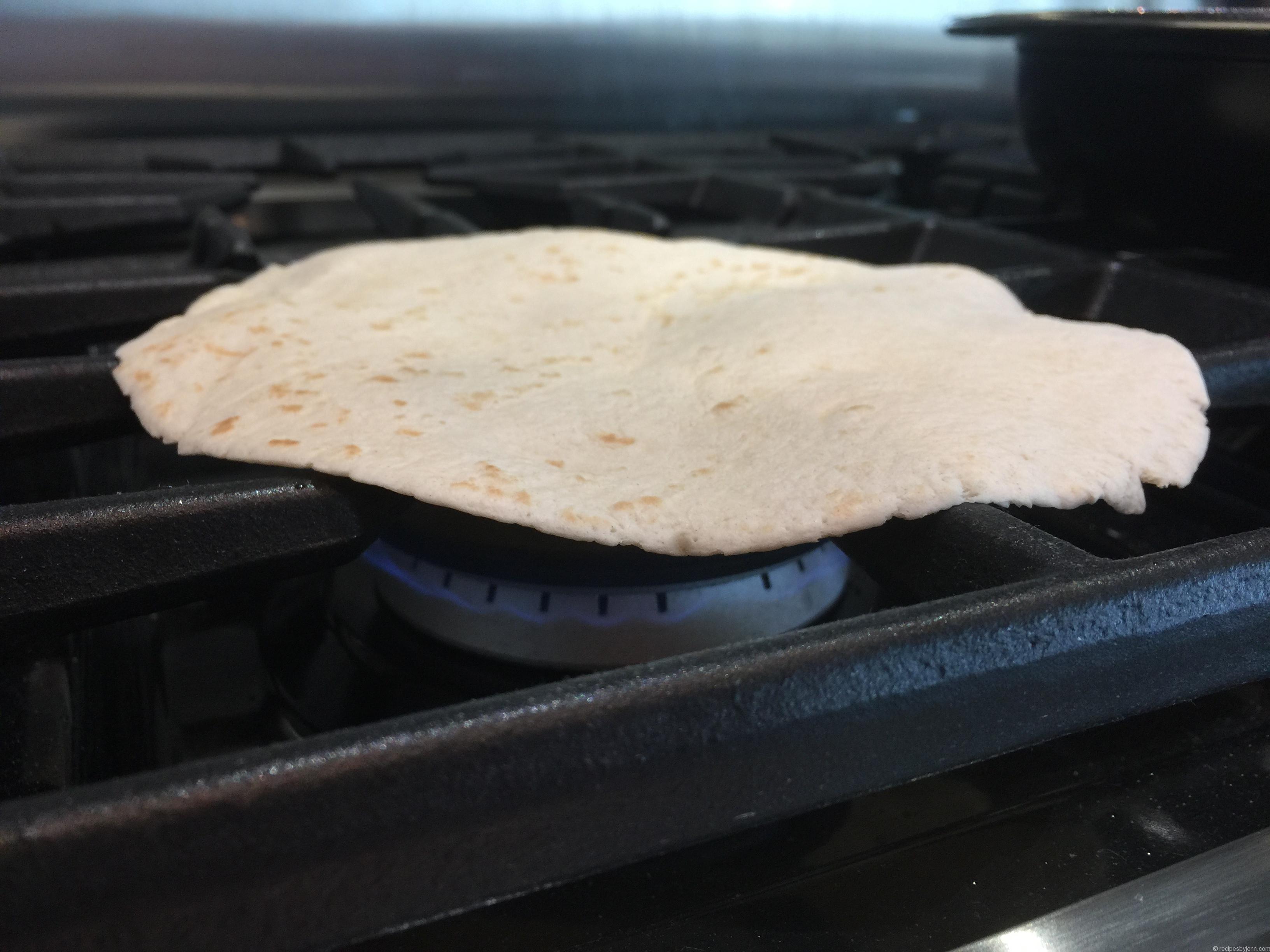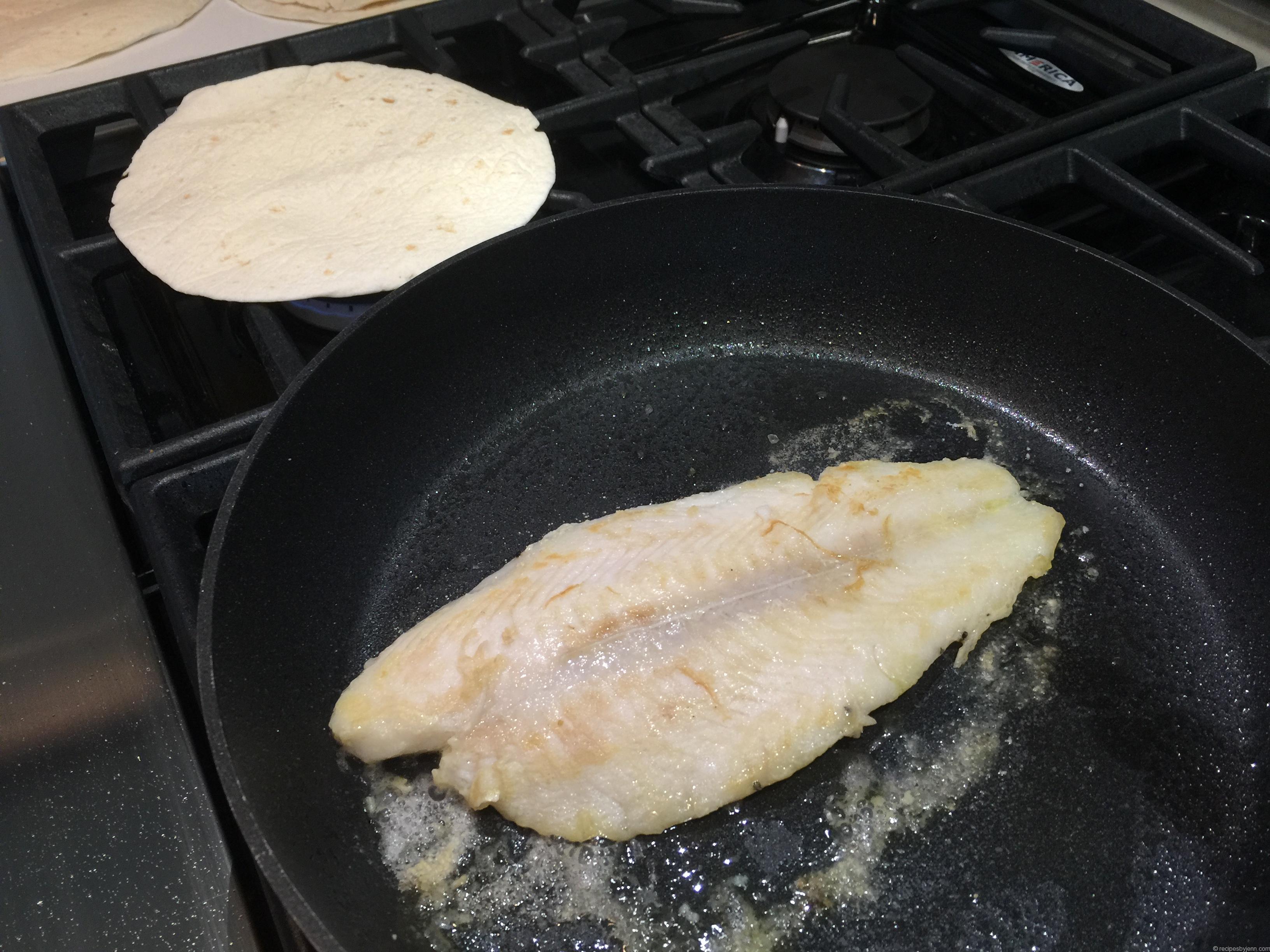 Once everything is ready, chop up some iceberg lettuce and split up all of your ingredients between the 4 tortillas. You can sprinkle a little extra cilantro, if that's your sorta thing... and then enjoy!!
---
When you make your own, don't forget to take a photo and share it online at Facebook, Twitter or Instagram with the hashtag #recipesbyjenn and by tagging @recipesbyjenn. That way, I can see your photos and share them with all my friends! Plus, I get to feature them on this site along with all my other photos!
Instructions
Prepare the chipotle mayo and refrigerate until ready to use
Blend together garnish ingredients (except lettuce) and refrigerate until ready to use (use the container on this one because the recipe will give you slightly more than 1 green container each)
Cook the fish in a non-stick pan with a tiny amount of evoo, salt and pepper. Flip once until cooked.
Heat your tortillas over open flame (see the instructions above) or wrap them in foil and heat in the oven.
Assemble the tacos using the warmed tortillas, chopped lettuce, garnish, bites of fish and chipotle mayo.
(Green = 2, Red = 1.5, Blue = 1, Yellow = 1, Tsp = 1)
I am including the container values for my own reference (and anyone else wanting to do this)... but keep in mind, these are my recipes and not provided by or approved by or associated with, or anything else 'with', the 21 Day Fix. In fact, it may be a little generous at times, or ingredients may be different based on what we like to eat. It's meant to be a guide.
Add to Favourites