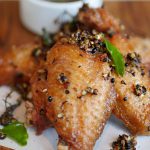 Prep Time: 5 minutes
Cook Time: 60 minutes
Print
Baked Salt & Pepper Wings
I'm a huge fan of wings! And in the past, we used to simply pick up a box from the super market and bake them up. But, where's the fun in that?! Also, they never quite crisp up the way that I like them, and they are typically breaded... which is good if you wanna do breaded, but that's not always the case.
This is the easiest way to put together wings! Buy whole wings from the market. Wash and clean them. Slice away the tiny tips of the wing, and then using a very sharp know, slice the full wings in half, so you end up with the wing itself and the drumette.
Pat them dry. Mix up in a bowl with garlic, salt and pepper and drizzle your evoo. Toss and put onto TWO prepared baking sheet (you can use waxed paper if you like). (You don't want to over crowd them, and so spread them out - you can always toss them into a big serving pan before adding your cheese.)
Bake for approx 1 hour, flipping once in the middle, until they are nice and golden.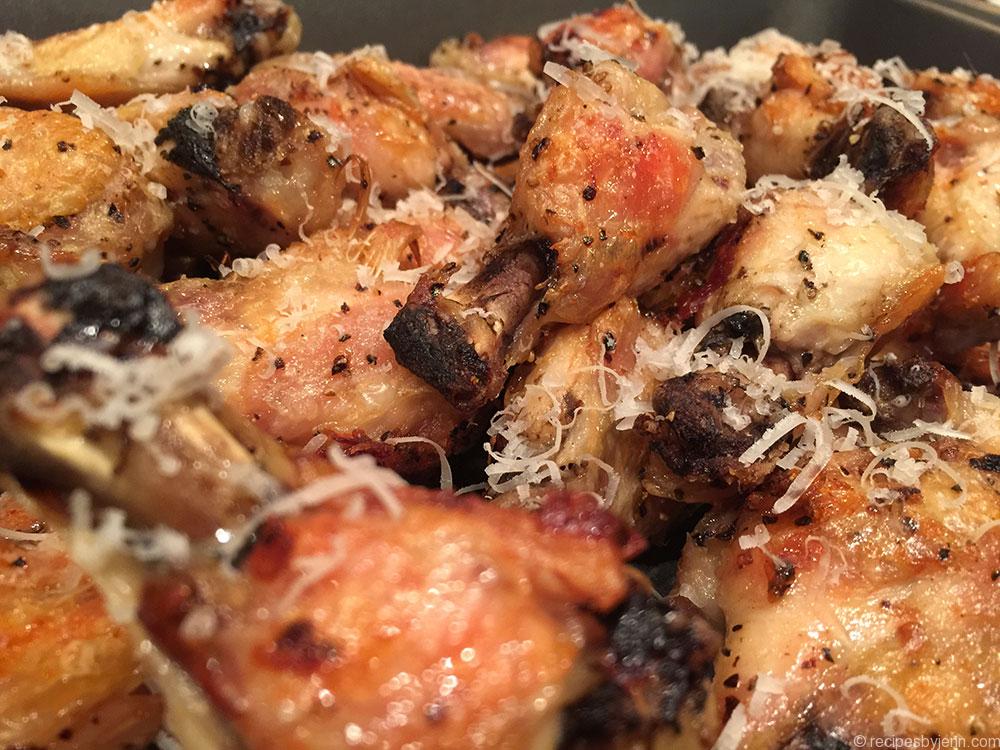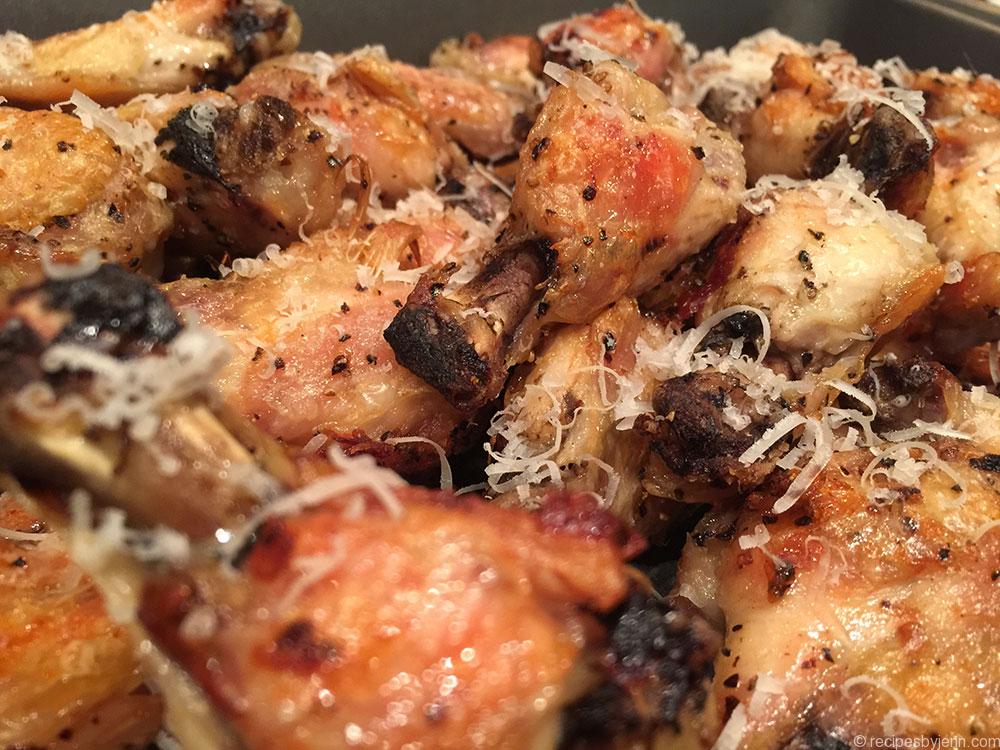 Remove from the pan and you can eat as they are, sprinkle them with fresh-grated Parmesan cheese, and with an avocado ranch dip.
Instructions
Pre heat oven 375 degrees
Place garlic, salt and pepper in a large bowl
Add wings and toss to coat
Drizzle olive oil and stir to coat well
Place on foil lined baking sheet and bake for 55-60 minutes, turning half way
Serve with Avocado Ranch Dip
Add to Favourites