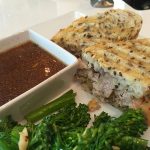 Yield: 4
Prep Time: 10 minutes
Cook Time: 4h 30 min
Print
Nutrition facts

(per portion)
Nutrition facts
(per portion)
Calories: 192
Carbohydrate Content: 5.2
Fat Content: 4.5
Protein Content: 31.4
Beef or Pork Dip Sandwich
Beef dip sandwiches. Is there anything tastier on a cool day? Not sure – but the only way to find out is to eat them on all kinds of days, and then decide ;o) This one uses the slow cooker, so seriously – set it in the morning, serve gourmet at night! Today - it's just one of those days... blustery outside... the wind is blowing, scattered chilly rain - the kind of day that makes you think of Fall, even though it's still a little ways off yet.
But it's date night - and so that means we avoid having to think about dinner too much lol. It works out too because Hubby and I were out for dinner the other day and he had a beef dip sandwich, to which he commented that it was the best beef dip he'd had in a while!
GASP! CHOKE!
Clearly he doesn't remember how mine tastes! Truthfully, I haven't made this in quite some time, and so I can't really blame him. But you can betcha that I went right out the next morning and bought myself a roast. I'll show him who has the best dip sandwich in town!! ;o)
First, start by chopping up your garlic - smash and coarsely chop these... I like mine big and chunky!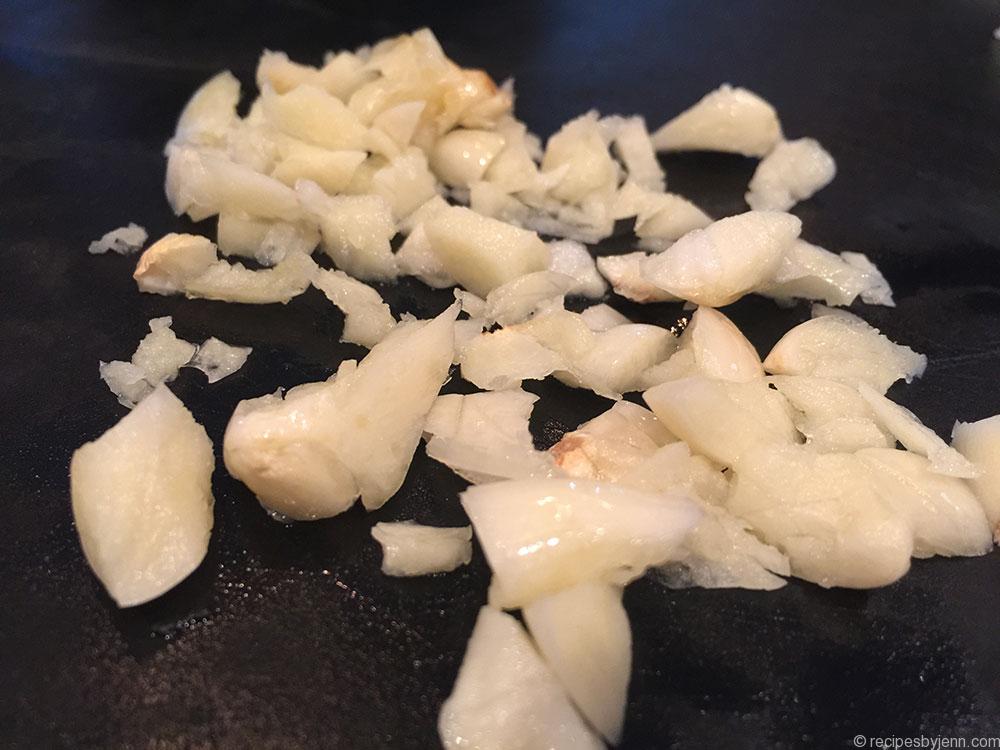 See the garlic oils?! That's thanks to the smashing versus just straight ol' chopping. You wanna release the oils. They're the best part!
Next, chop up your small onion...
Add the garlic, onion, worchestershire sauce, soy sauce, peppercorns, dijon, bayleaf and thyme to a bowl and mix it well - you don't want the mustard to be clumpy - you want it well blended.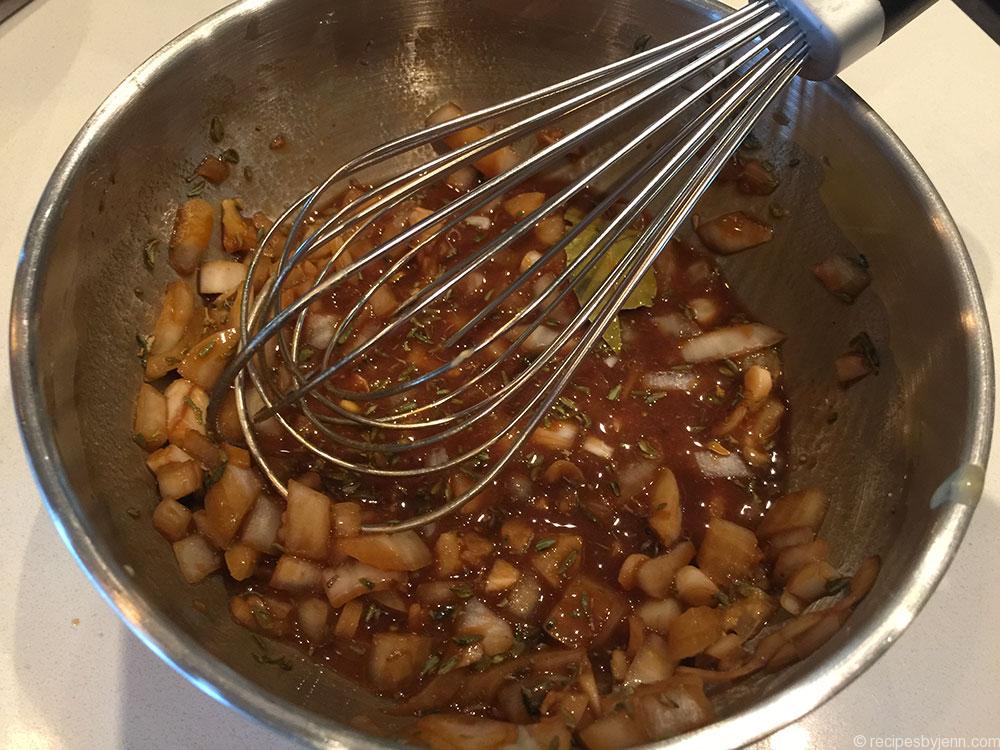 Then, add the mix to your slow cooker with the beef broth and whisk to together.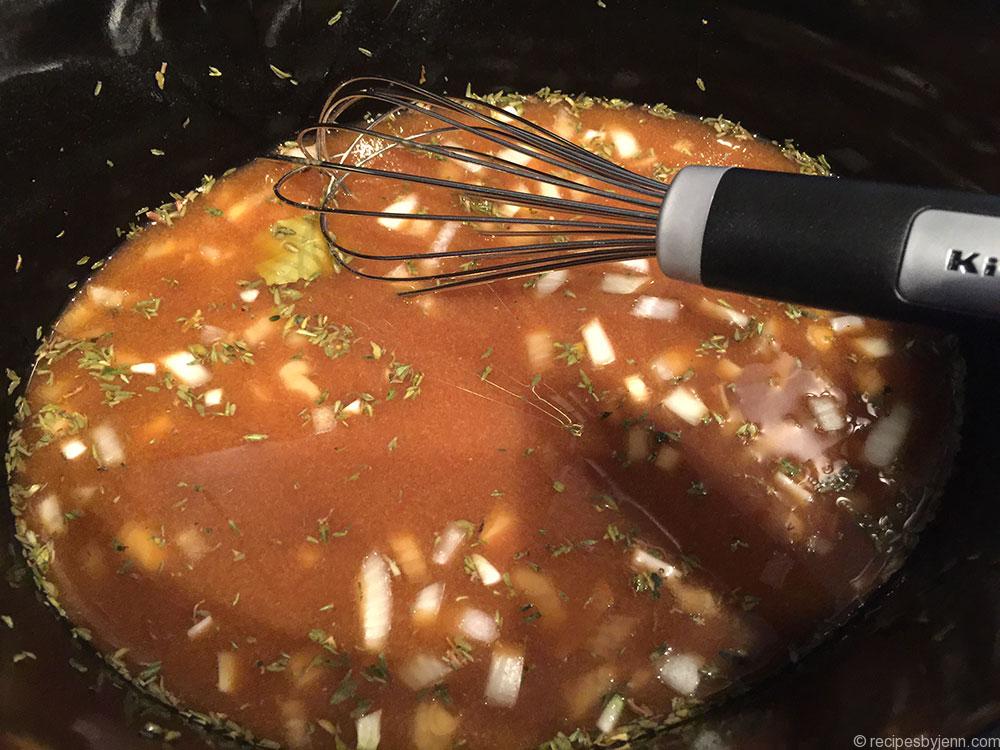 (OMG can you smell it already?!)
Add in your roast (the one you see here is pork), and sprinkle with sea salt and coarse black pepper. Leave the string tying the meat together. Why, you ask? Well, from www.foodrepublic.com:
When cooked, a piece of meat will expand while heat brings out its juices. Tying it up keeps it from "spreading out," losing that nice round filet shape you paid so much money for. Spreading will only affect its appearance, not its flavor — and tying it up keeps it nice and tight so the juices are more prone to staying in instead of running out.
Sounds about right....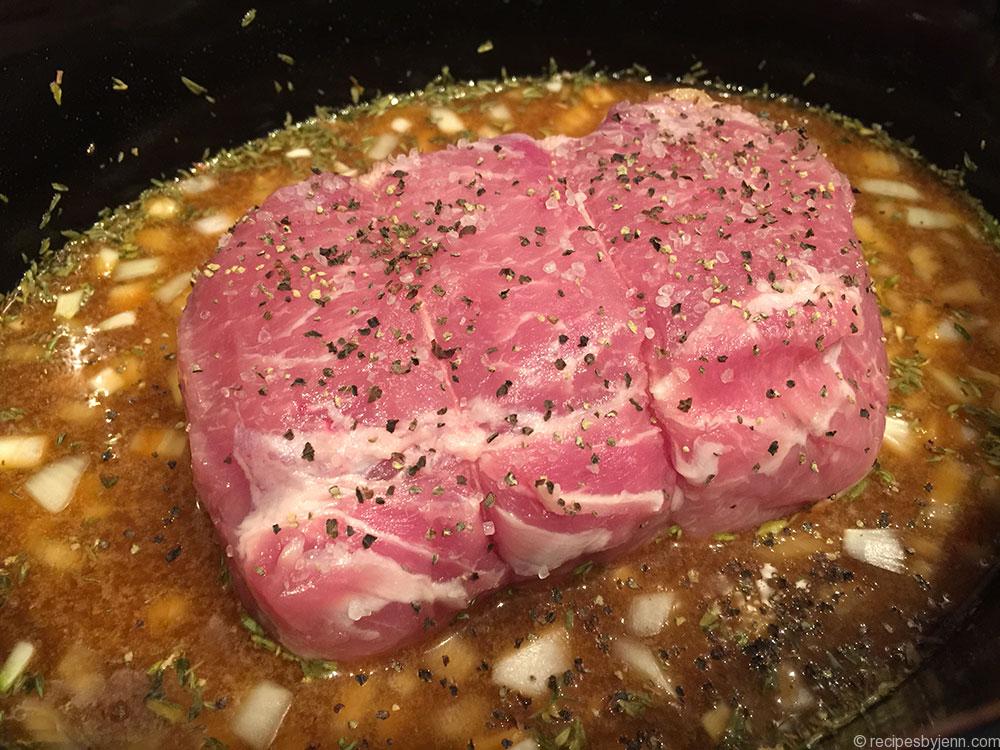 Set your handy dandy slow cooker on 4 hours, high heat (or 7 hours, low heat if you're gone for the day).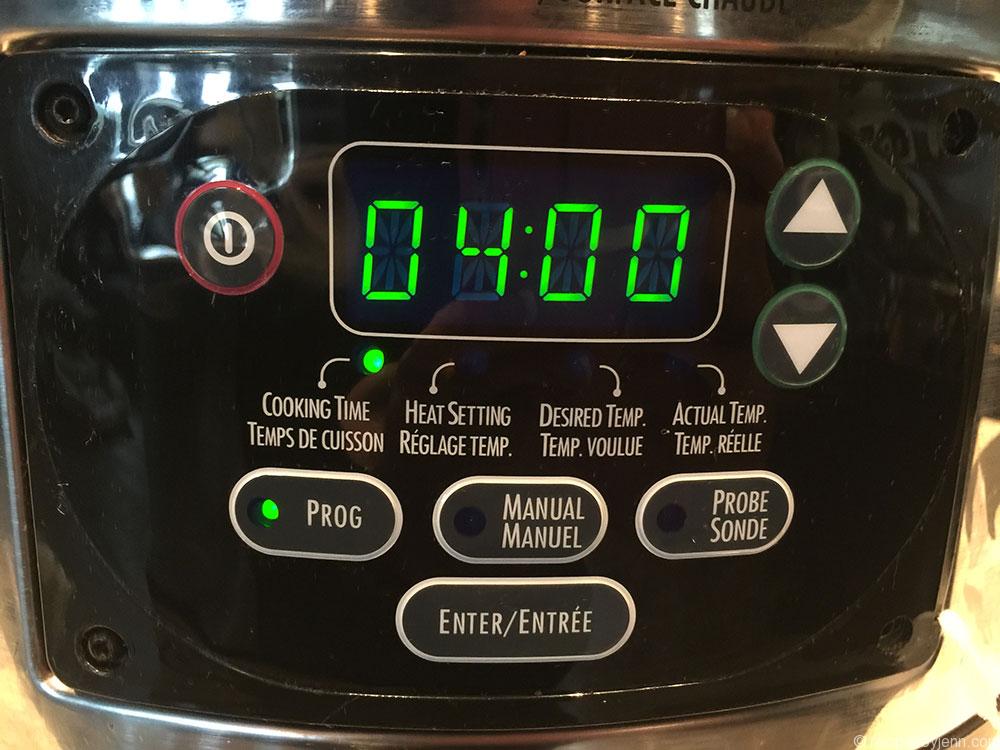 (Have I told you lately how much I love my slow cooker? No joke - some days I feel like he is my soulmate... he just gets me...)
Once your timer has chimed its sweet, heavenly sing-song, go ahead and remove your roast from the pot.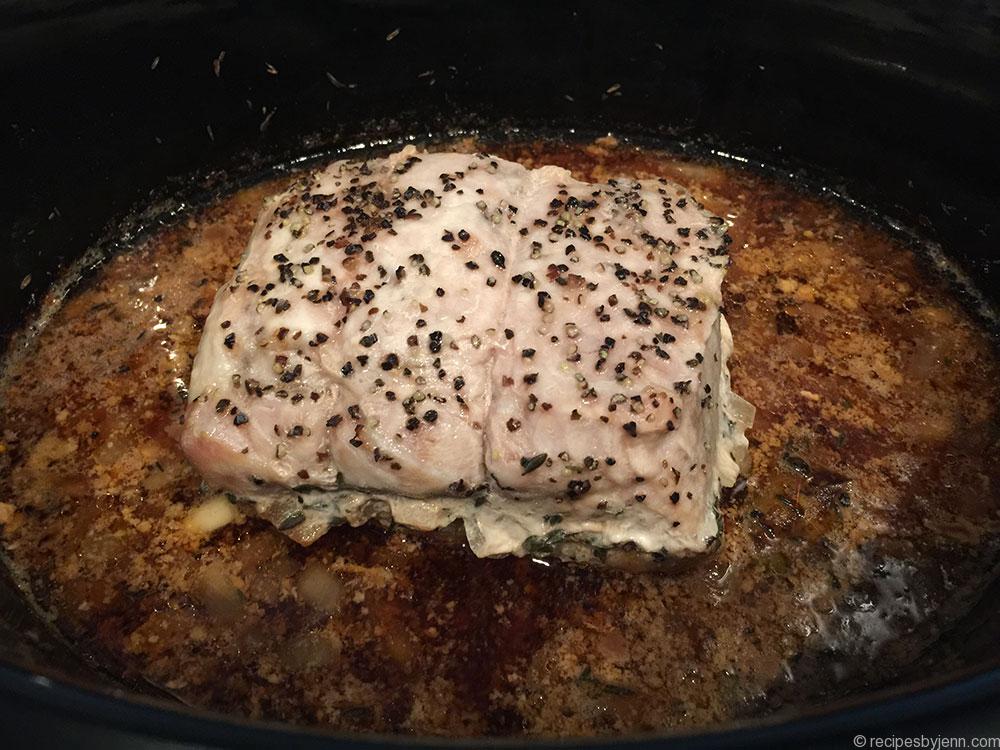 Remove the string and pull apart the meat.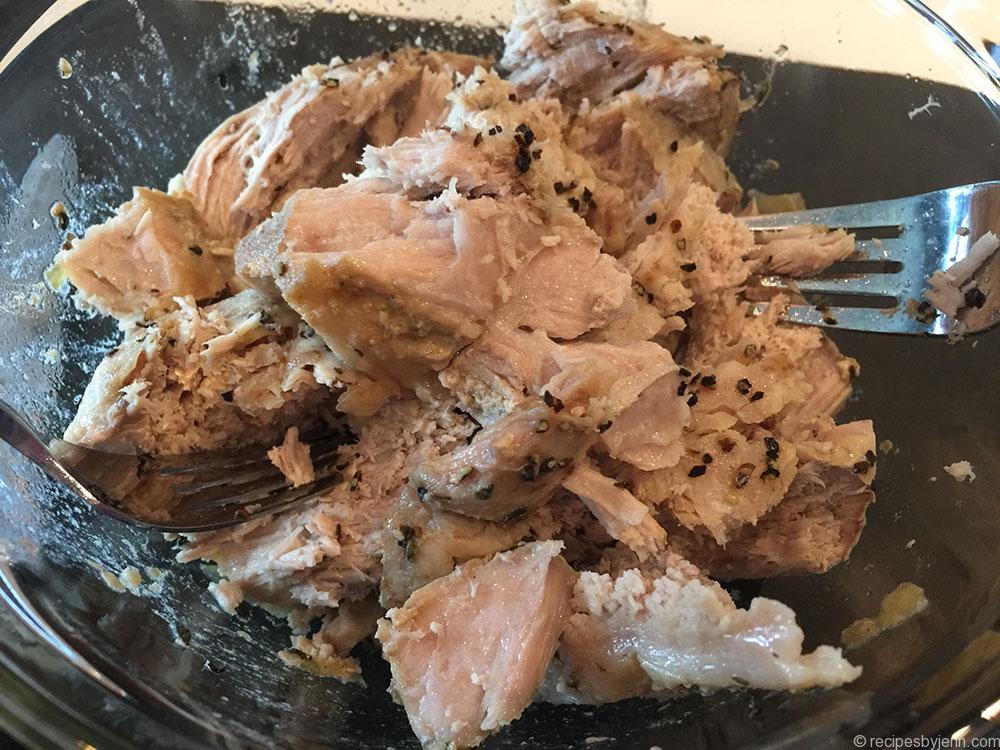 Go ahead and layer your meat with a slice of cheese and a small amount of butter onto a great sourdough bread with a small amount of havarti cheese.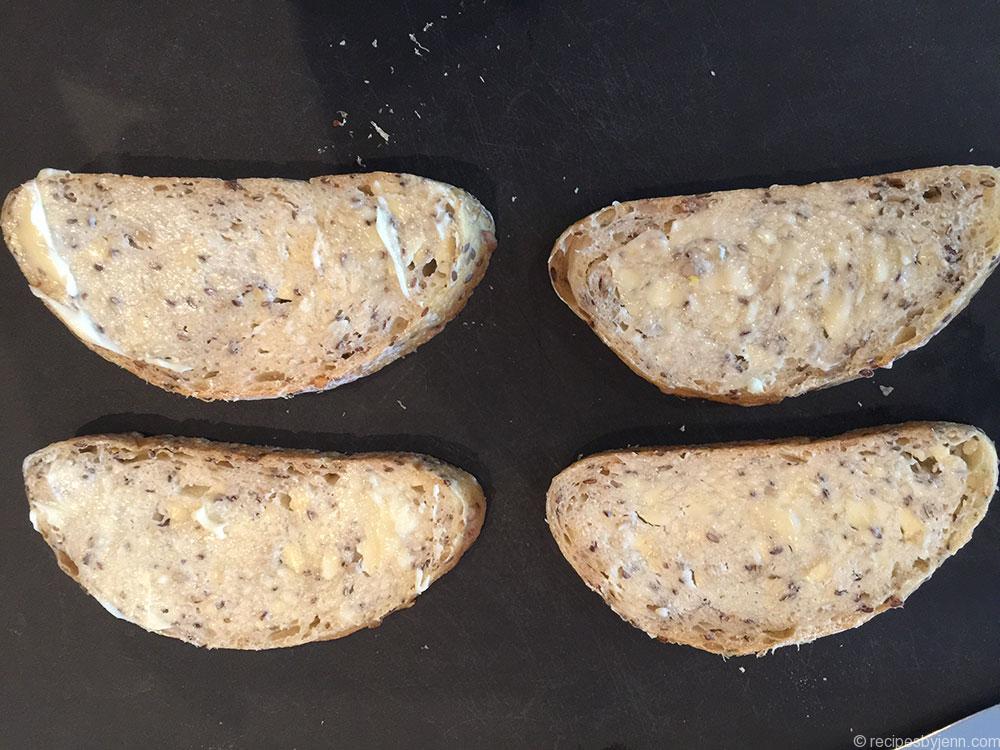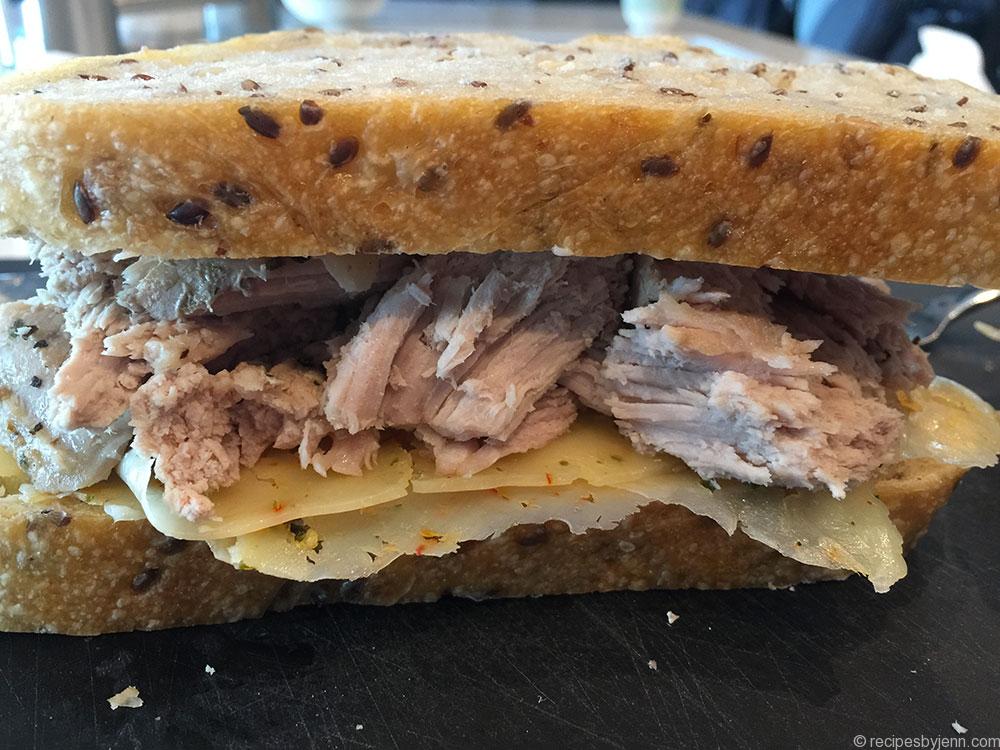 Place it on the panini grill, drizzle with evoo and shut the lid until the bread starts to brown.
Serve up with a little dish of the 'jus' from the slow cooker, and there you have it! The actual best dip sandwich in town!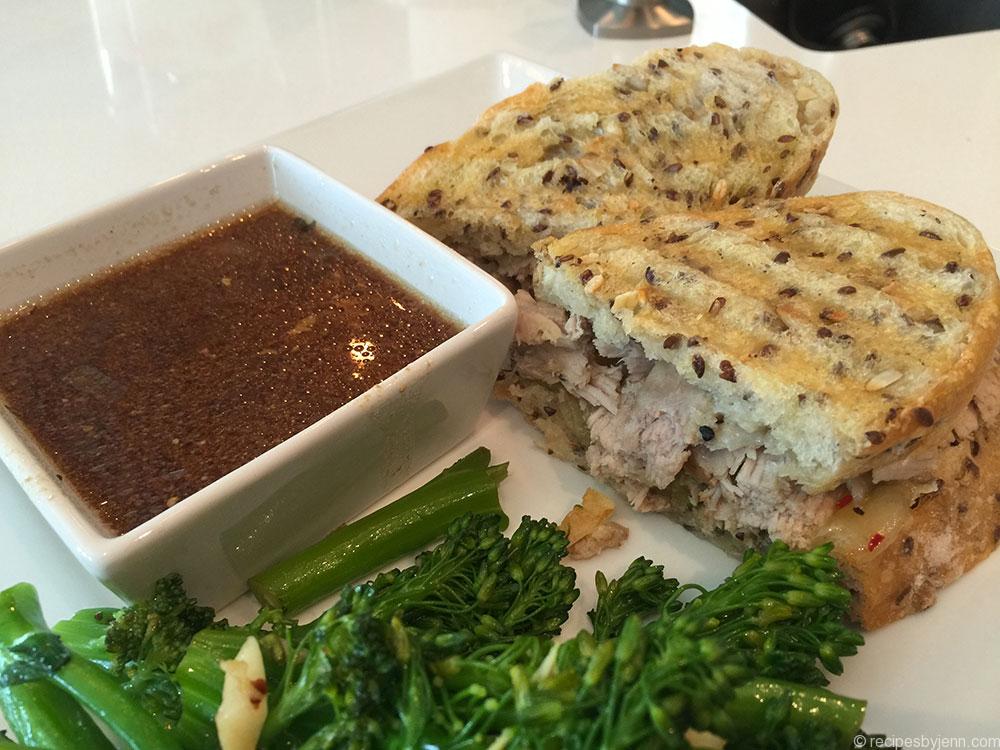 Instructions
Mix together all of your suace ingredients in a bowl; then add to the slow cooker with the beef broth and whisk together
Add your roast into the pot and season your tenderloin with salt and pepper
Cook on high for 4 hours (or low for 7 hours); remove the meat from the slow cooker, shred apart and allow to cool slightly
Place on your favourite bread or bun (shown on sourdough) with a slice of havarti cheese; drizzle your bread with a small amount of olive oil and place on a panini grill until bread is golden brown
Serve with a side dish of the jus from the slow cooker
(Counts include cheese and bread: Green: 0.5, Red = 2, Yellow = 2, Blue = 1, Tsp = 2)
I am including the container values for my own reference (and anyone else wanting to do this)... but keep in mind, these are my recipes and not provided by or approved by or associated with, or anything else 'with', the 21 Day Fix. In fact, it may be a little generous at times, or ingredients may be different based on what we like to eat. It's meant to be a guide.
(Nutrition based on using pork tenderloin; add bread and cheese to values)
Add to Favourites