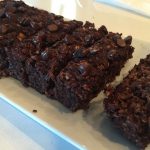 Yield: 18
Prep Time: 15 minutes
Cook Time: 40 minutes
Print
Chocolate Zucchini Bread
Here we are... working our way through a cleaner eating lifestyle... and what's missing? The hardest part of all? Sweet treats. I mean, I'm ok with more cottage cheese and fruit, but I needed to find other snack ideas that will fit into our groove.
A very popular thing to do right now is bake with zucchini, and I even have some brownies here, but this is a little bit of a different take on things.
Start by using your chopper to process down your oats. I love my Kitchen Aid chopper and I use it almost every single day (no joke!) - best $$ spent for kitchen tools. Put your oats in and chop away until you get a finer powder.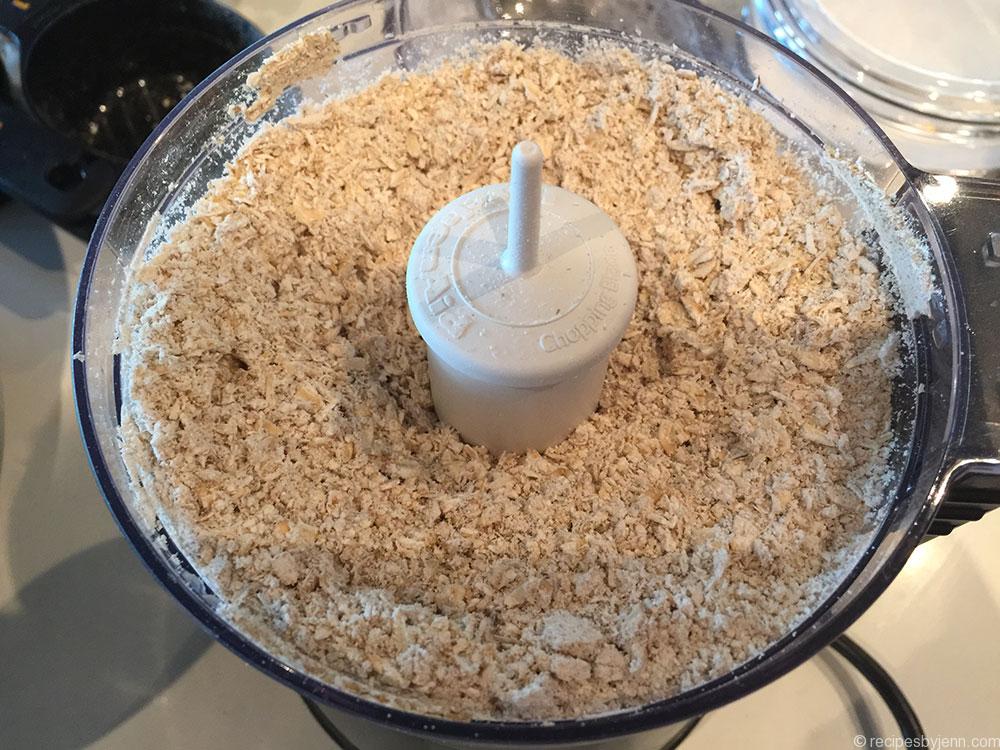 Put it in a bowl with the rest of your dry ingredients.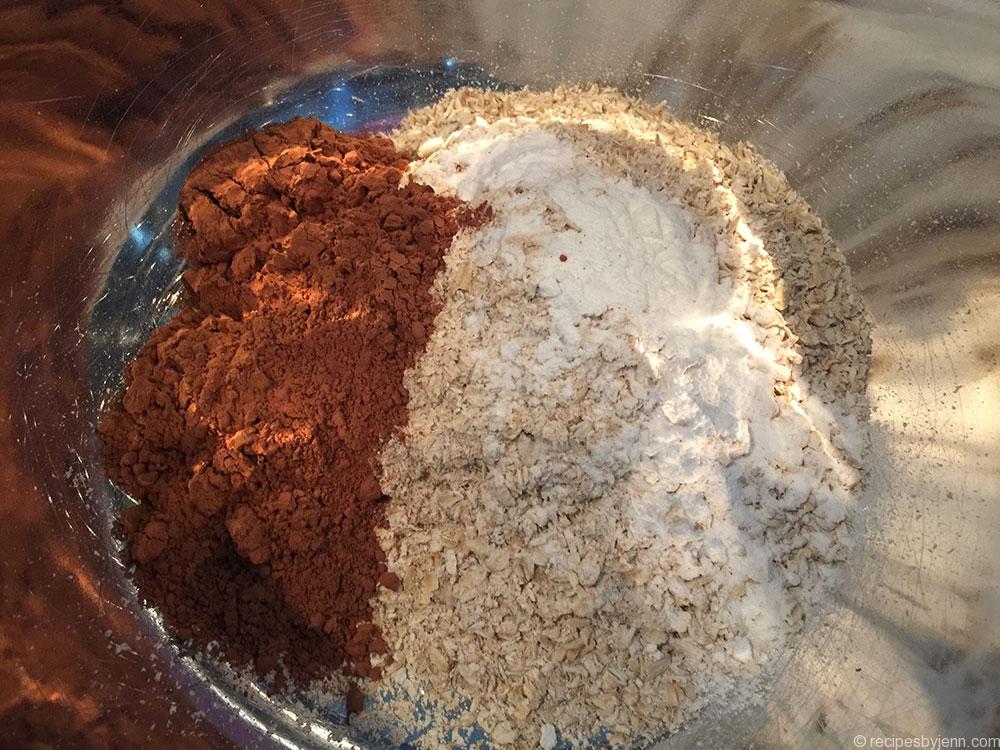 Shred your zucchini. I love my shredder - it has a cup thingy that attaches to the bottom of it to catch and measure as you go. And yes, it's Kitchen Aid, lol, but only cause I'm in love with their stuff haha. Using this particular one, you can almost fill it and you have 2.5 cps!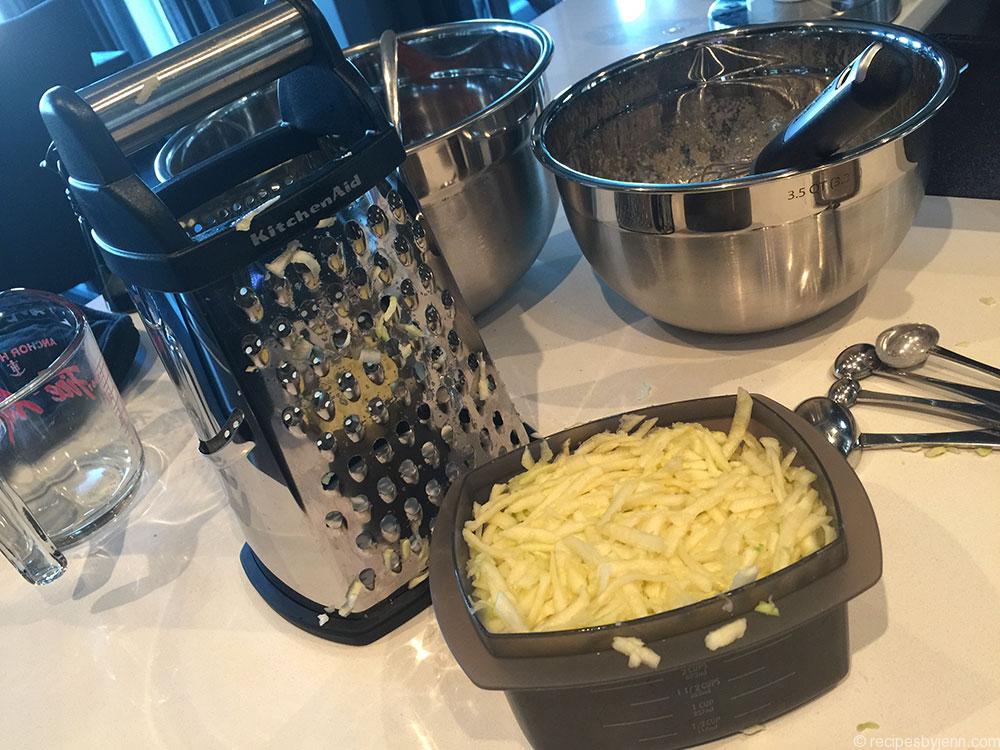 Then put all of your ingredients together and blend...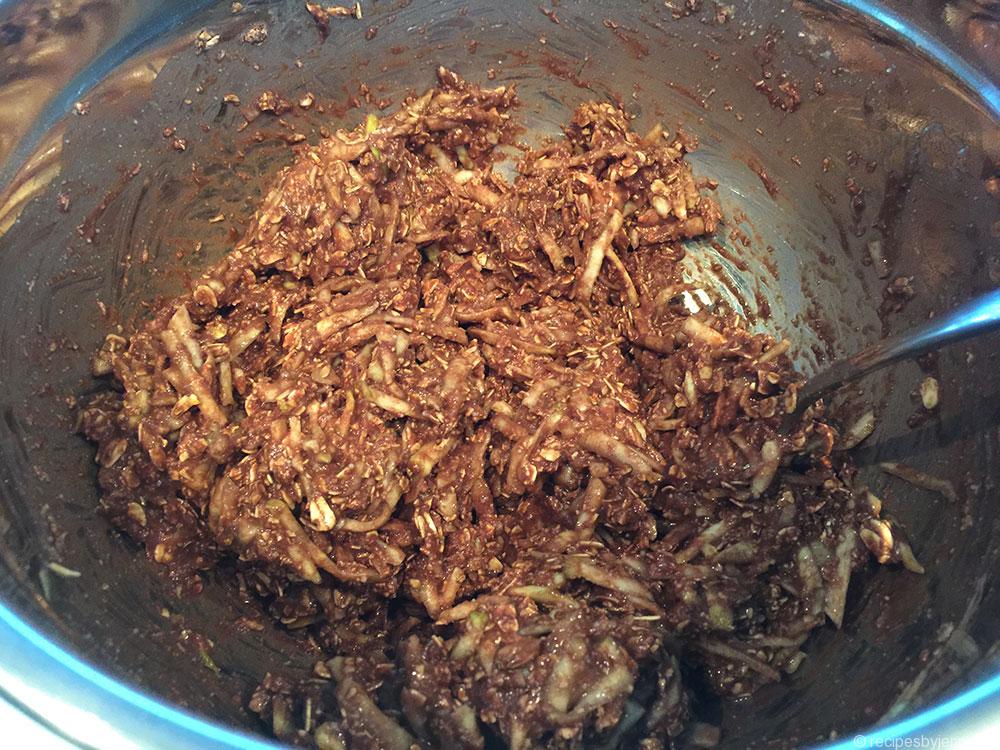 Divide between two prepared loaf pans: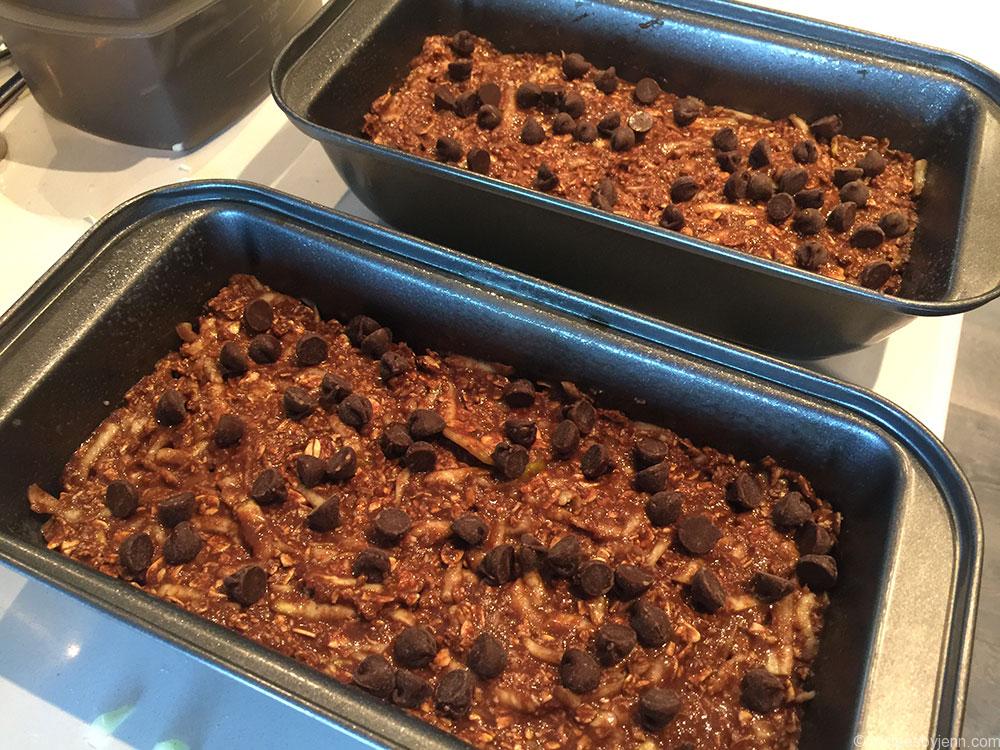 Sprinkle a few dark chocolate chops on the tops, just for good chocolate-y measure, and bake at 350 for 40 minutes. Remove from the oven when you can poke with a toothpick and it comes out clean.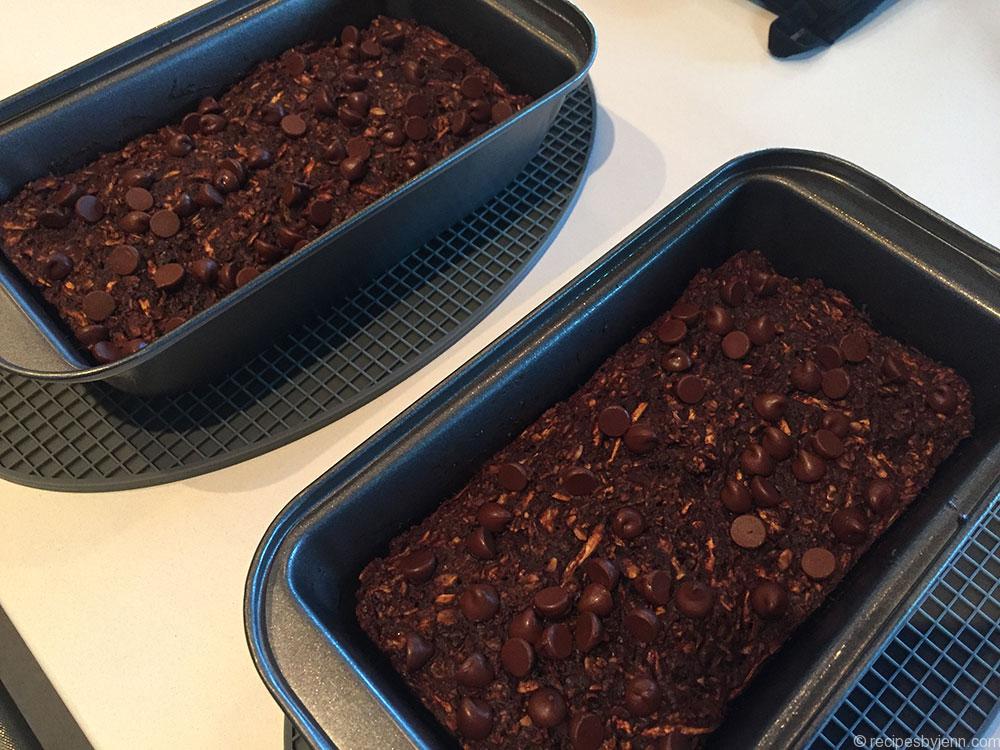 (See how it's separating from the edges of the pan?)
Let it cool for 15 minutes in the pan and then remove, cut into even pieces and try not to eat them all at once - this should not be the only veggies you eat today! Haha!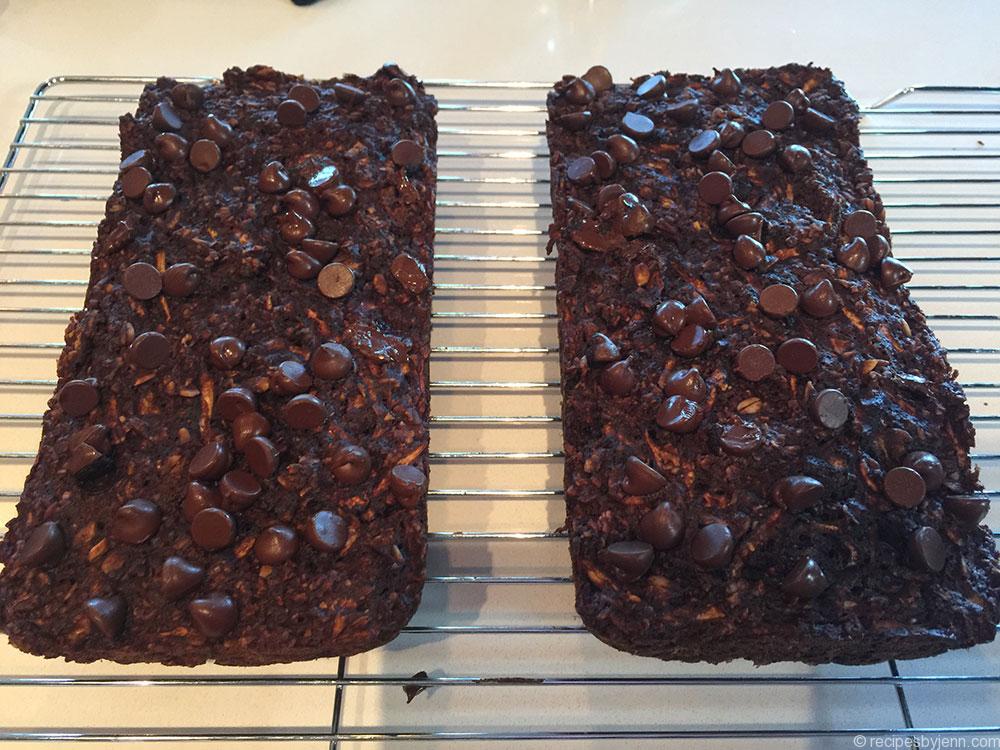 ---
When you make your own, don't forget to take a photo and share it online at Facebook, Twitter or Instagram with the hashtag #recipesbyjenn and by tagging @recipesbyjenn. That way, I can see your photos and share them with all my friends! Plus, I get to feature them on this site along with all my other photos!
Instructions
Preheat oven to 350 degrees
In a bowl, combine egg whites, coconut oil, apple puree, sugar, vanilla; set aside
In another bowl, combine oat flour, baking powder, baking soda, salt, cocoa powder and zucchini
Combine all ingredients together and divide between two greased bread pans
Bake 350 degrees for 40 minutes, remove from oven and allow to cool in the pan 15 minutes before removing
Original recipe modified from a Beachbody blog.
(Green = 1, Yellow = 0.5, 1 tsp = evoo)
I am including the container values for my own reference (and anyone else wanting to do this)... but keep in mind, these are my recipes and not provided by or approved by or associated with, or anything else 'with', the 21 Day Fix. In fact, it may be a little generous at times, or ingredients may be different based on what we like to eat. It's meant to be a guide.
Add to Favourites