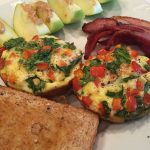 Prep Time: 5 minutes
Cook Time: 25 minutes
Print
Veggie Egg Cups
I'm one of those people who eats a lot of eggs. I love eggs. And truthfully, I never get tired of them - the same way, over and over. Ha!
But in the interest of switching things up, I needed to get an extra serving of veggies into the morning, and so this star was born.
There are lots of egg cups recipe variations out there, and they are very versatile - you can mix and match whatever you wanna put into them. Super yummmm.
Mix all of your ingredients together and place them into two large muffin cups.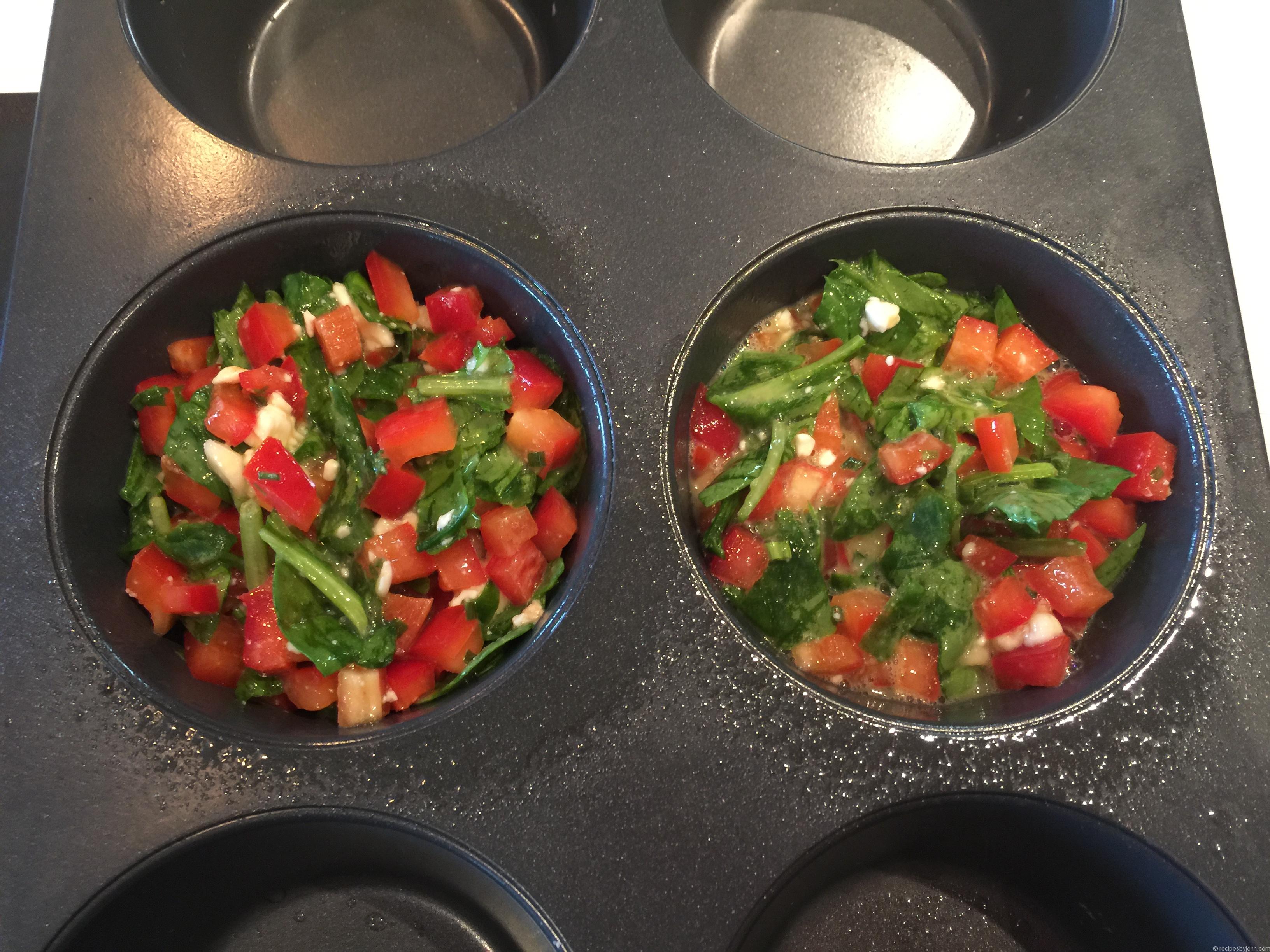 Don't worry - it only looks like there is no egg in there lol. They will fluff up as you bake them...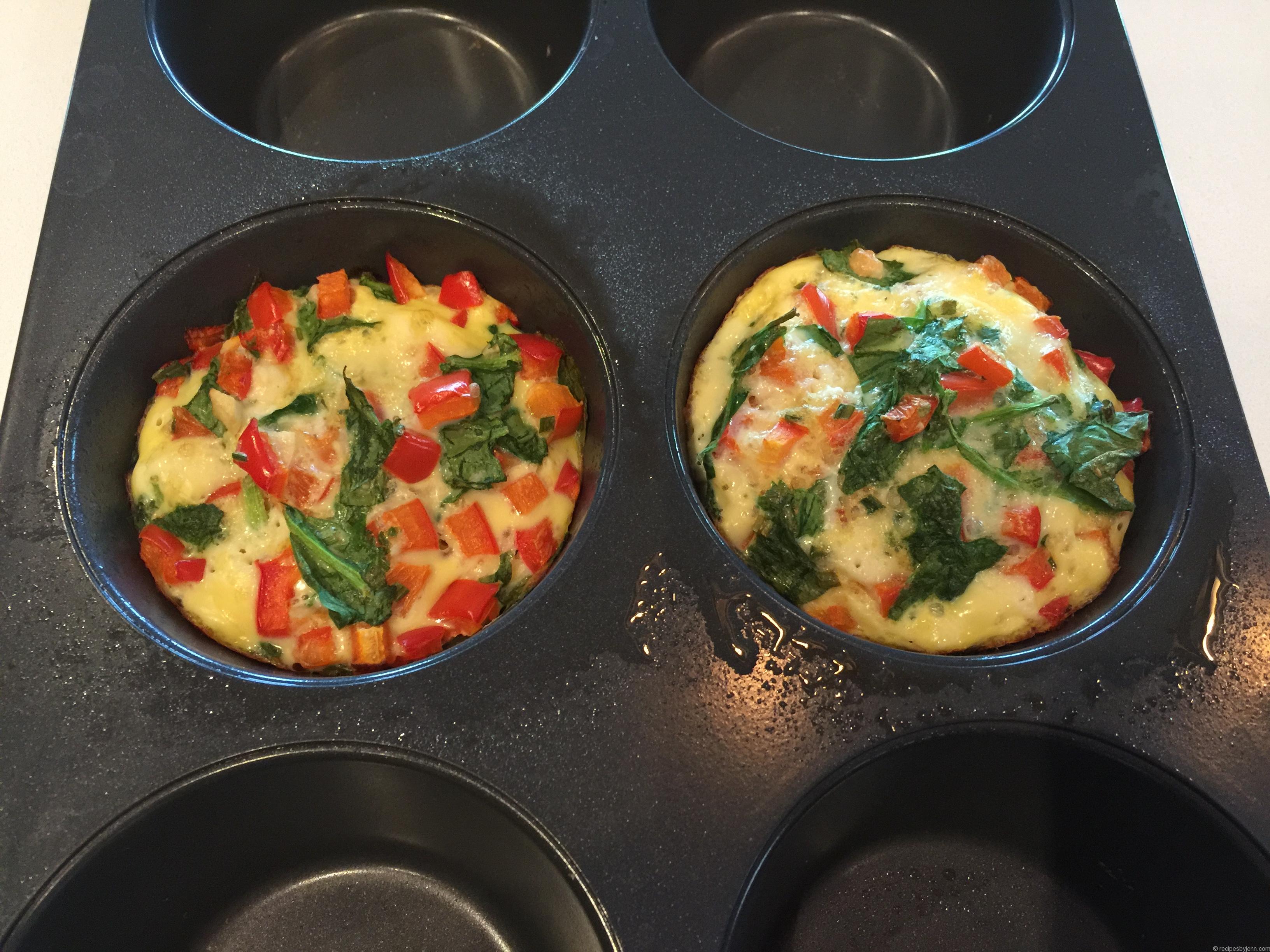 Told ya!! Enjoy!
---
When you make your own, don't forget to take a photo and share it online at Facebook, Twitter or Instagram with the hashtag #recipesbyjenn and by tagging @recipesbyjenn. That way, I can see your photos and share them with all my friends! Plus, I get to feature them on this site along with all my other photos!
Instructions
Preheat your oven to 350F
Spray your large muffin tins with olive oil spray
Combine all ingredients in a bowl and divide evenly between the two muffin cups.
Bake approx 25 minutes until the tops of the egg cups are no longer wet
Keep in mind - you can add any ingredients you want - the counts below are for the listed ingredients, however... just adjust as you need.
(Green = 2, Red = 1)
I am including the container values for my own reference (and anyone else wanting to do this)... but keep in mind, these are my recipes and not provided by or approved by or associated with, or anything else 'with', the 21 Day Fix. In fact, it may be a little generous at times, or ingredients may be different based on what we like to eat. It's meant to be a guide.
Add to Favourites