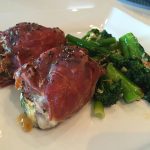 Prosciutto-wrapped Chicken
I pick up prosciutto from the Italian market, and it's in everything I make until it's all gone, lol. Seriously though, this little dish was amazing and soooo super easy to make!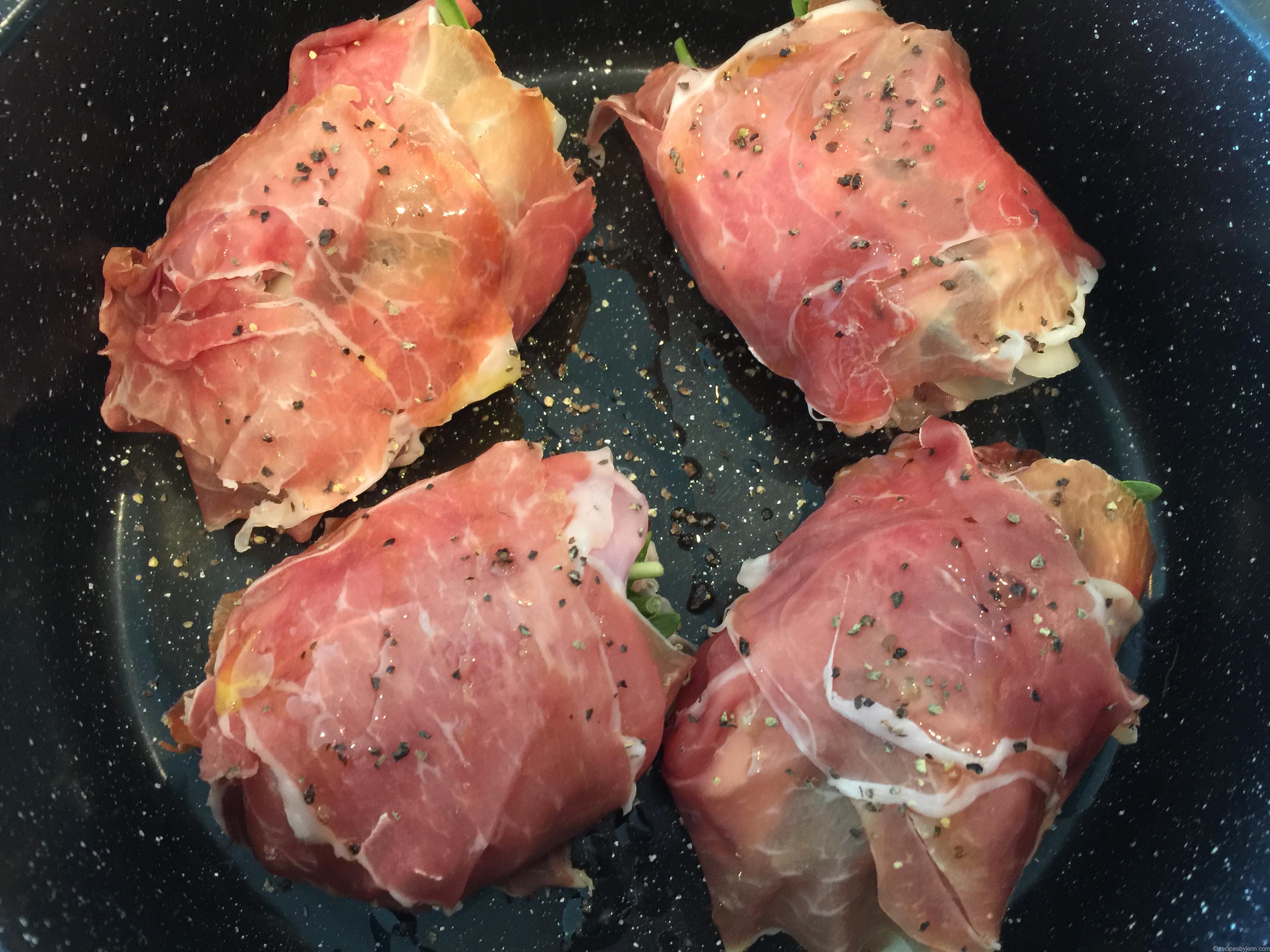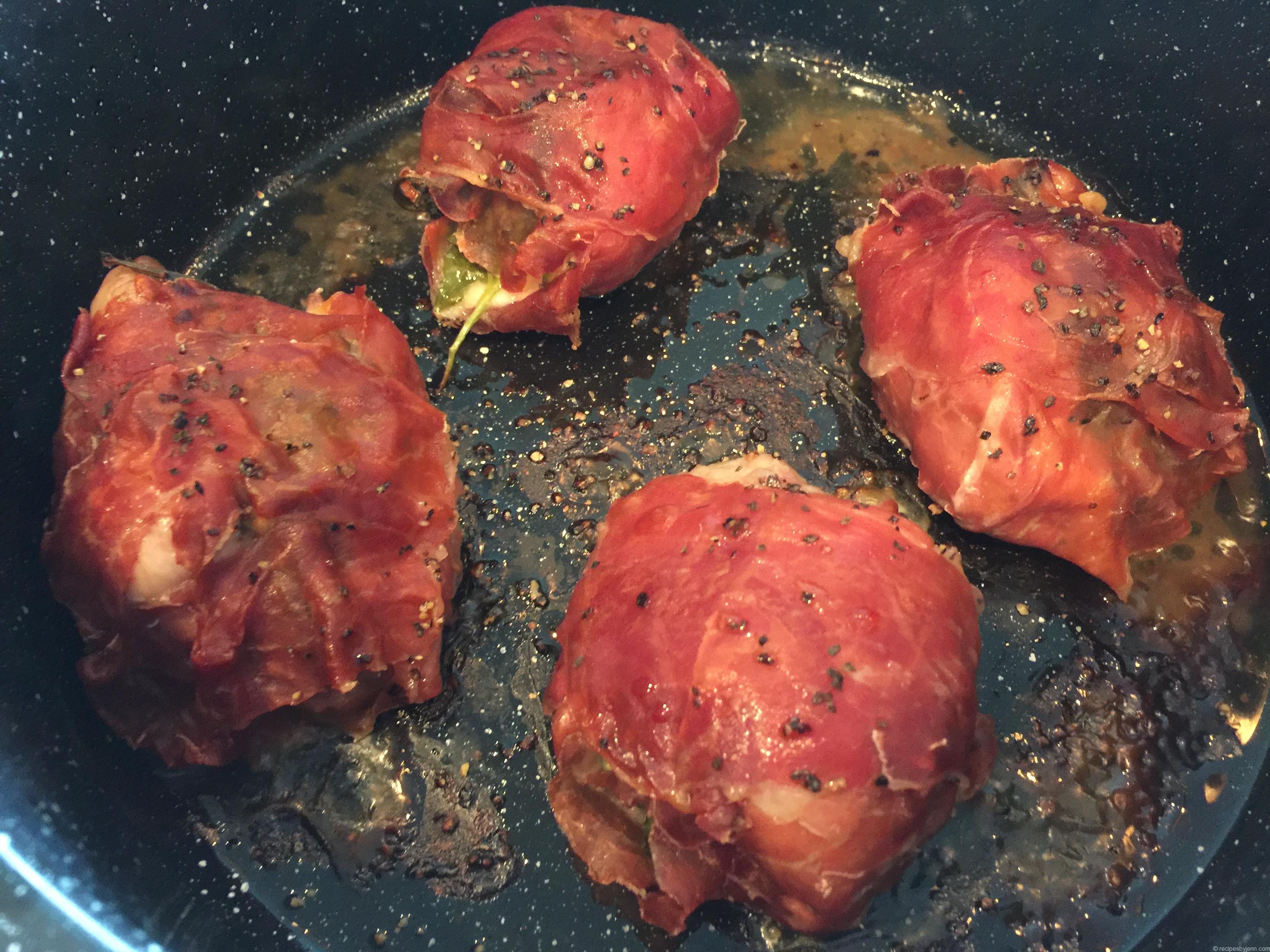 ---
When you make your own, don't forget to take a photo and share it online at Facebook, Twitter or Instagram with the hashtag #recipesbyjenn and by tagging @recipesbyjenn. That way, I can see your photos and share them with all my friends! Plus, I get to feature them on this site along with all my other photos!
Instructions
Heat your oven to 375F
Lay your chicken thighs flat
Scoop half of the goat cheese onto each thigh and top with arugula
Gentle fold the thighs together, one at a time, wrapping gently with thinly sliced prosciutto
Sprinkle with fresh black pepper and drizzle with evoo
Bake for 45 minutes or until internal temperature reaches 165 Degrees F
(Green = 1, Red = 2, Blue = 1, 1 tsp = evoo)
I am including the container values for my own reference (and anyone else wanting to do this)... but keep in mind, these are my recipes and not provided by or approved by or associated with, or anything else 'with', the 21 Day Fix. In fact, it may be a little generous at times, or ingredients may be different based on what we like to eat. It's meant to be a guide.
Add to Favourites