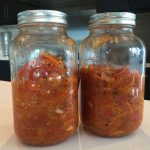 Yield: 8
Prep Time: 15 minutes
Cook Time: 4h 00 min
Print
Homemade Tomato Sauce
In the on-going plight to rid our bodies of unnecessary preservatives, there's the constant struggle to ensure that we at least maintain the flavour. That is what this recipe is all about!
For minimal effort you get maximum results, and it's so versatile!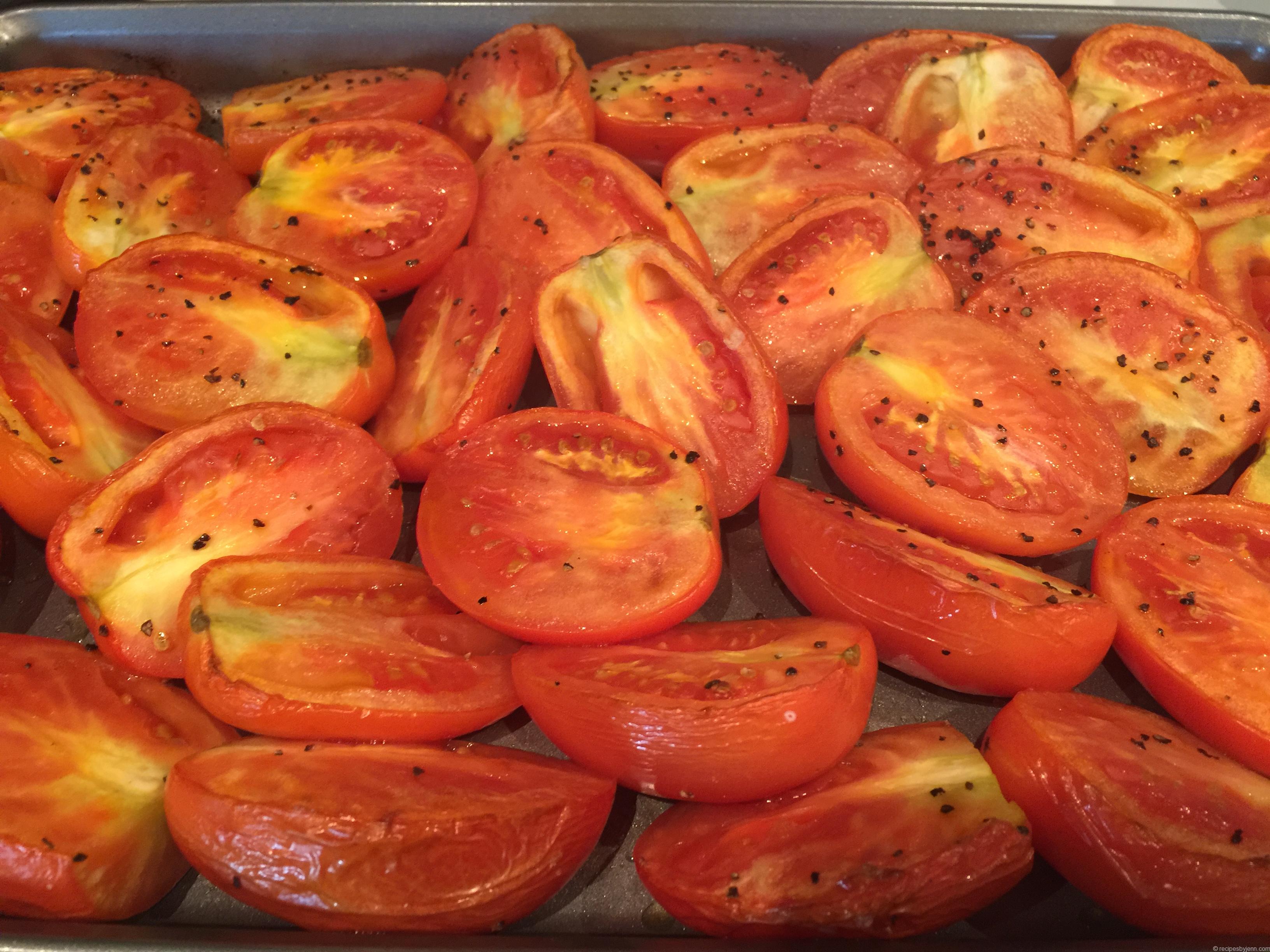 I love the smell of roasted tomatoes! I use them in my tomato basil soup (to die for!) and now I can have that zip any time I like in all my tomato-base dishes.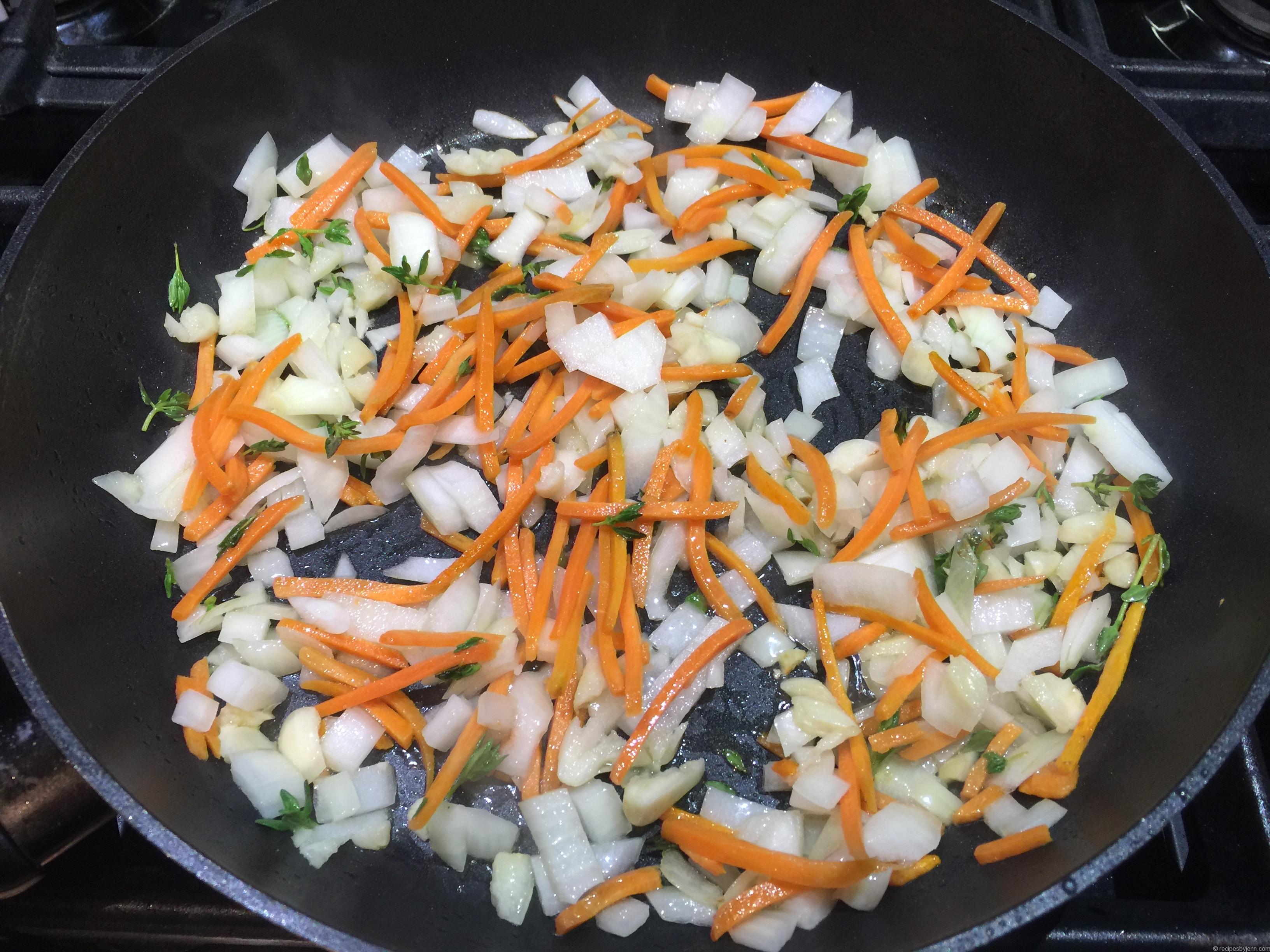 And since the bulk of the work is done by our handy-dandy slow cooker, you get lotsa credit for so very little work. (But... shhhhhh.... we won't tell them!)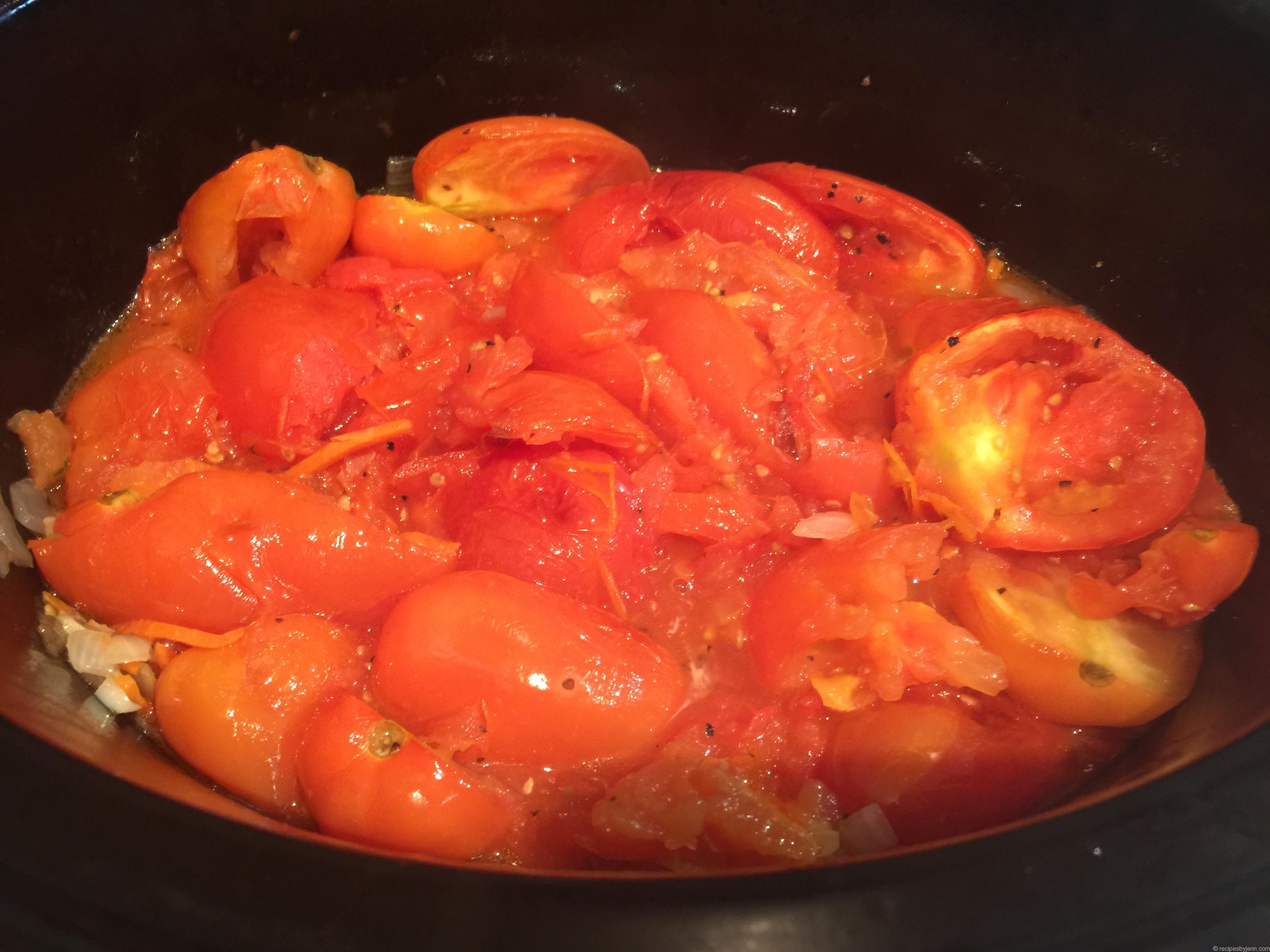 Wanna make it even easier? If you have chopped onion and shredded carrot already in the fridge, you can even cut out an addition 4.76 minutes of hard labour!!! Whaaaaaa?!?!?!
To store - and this is NOT an actual canning method, but one my grandpa used - just run your jars under extremely hot water for a few minutes each (or if you do a bulk batch, you can fill your sink with super hot water and just put them in there), same with the lids, remove them from the water, dry the outside off and start filling with your sauce.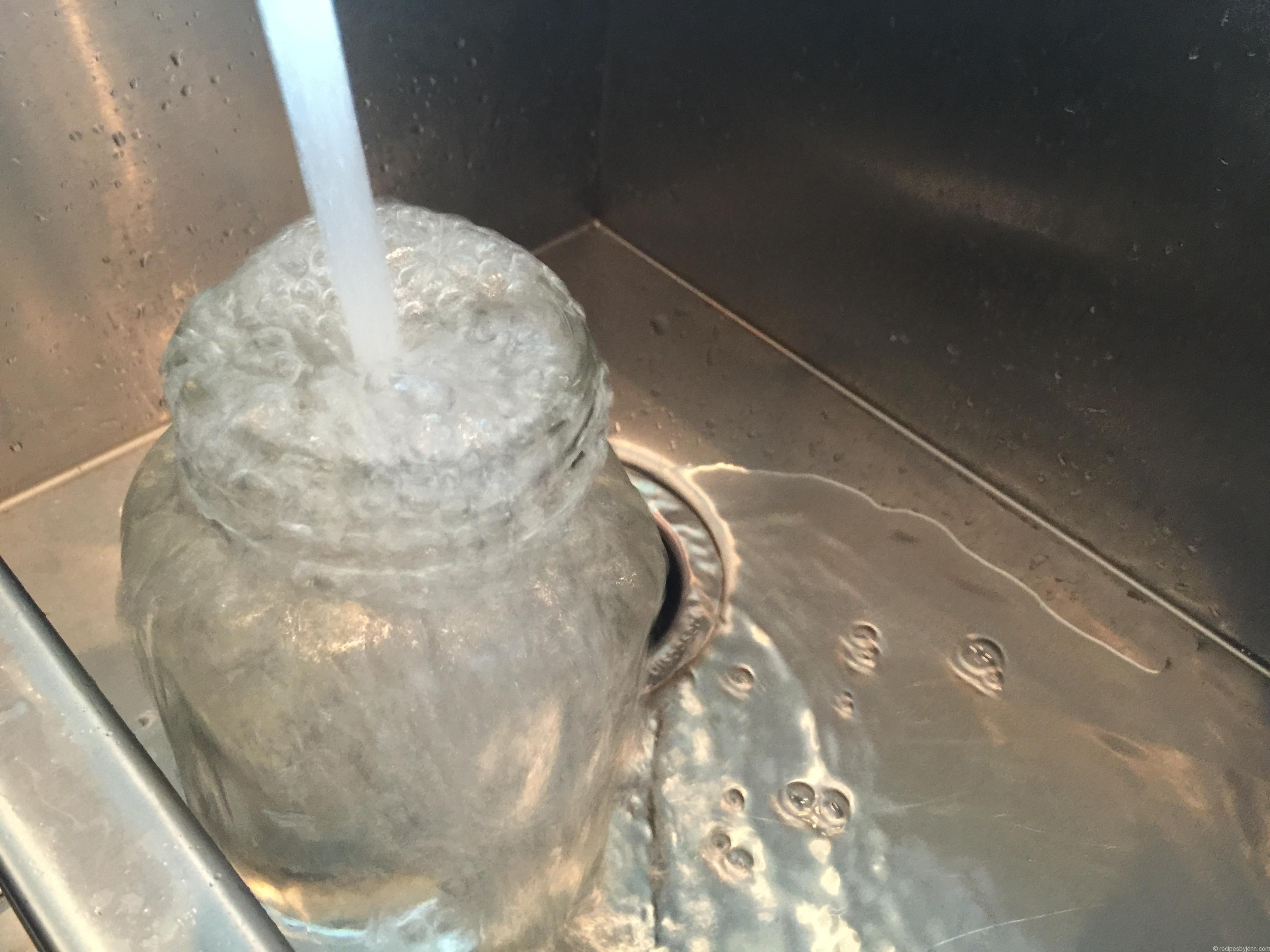 Before you put the lids on, remember to really wipe all food and moisture off of the rim of the jar. That part will go bad or stop a good seal.
Tighten the lids, set them on the counter for a few hours and let the lids pop, pop, pop shut! Tighten the lid rings and store in the fridge until you're ready to use.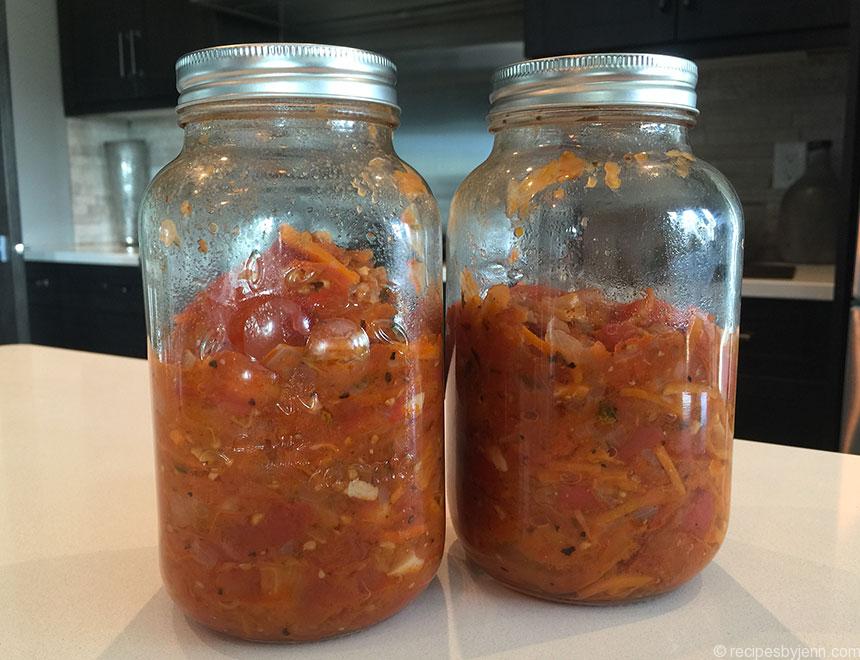 Look at how CHUNKY those are!!!! When it comes time to use them, you can use your hand blender to make them a pureéd or as chunky as you like - and the best part? NO preservatives!
---
When you make your own, don't forget to take a photo and share it online at Facebook, Twitter or Instagram with the hashtag #recipesbyjenn and by tagging @recipesbyjenn. That way, I can see your photos and share them with all my friends! Plus, I get to feature them on this site along with all my other photos!
Instructions
Slice your tomatoes in half, length-ways, and toss in a large bowl with salt, pepper and oil
Lay onto a cookie sheet and bake at 400°F for 45 minutes
White the tomatoes are roasting, prep your onion, garlic, carrots and thyme and sauce with a small amount of oil until the onions begin to become clear and the carrots soften
Add onion/carrot medley to your slow cooker along with the salt and pepper; once the tomatoes are done, pour all of the tomatoes including the juice in the pan into the slow cooker as well
Cook on high for 4 hours
At the end, gently coarsely mash the tomatoes - not too much
Pour them into large, prepared glass jars, set on the counter to cool until the pop, and then you can store in the fridge until you are ready to use them
(Green = 2, 1.25 tsp = evoo)
I am including the container values for my own reference (and anyone else wanting to do this)... but keep in mind, these are my recipes and not provided by or approved by or associated with, or anything else 'with', the 21 Day Fix. In fact, it may be a little generous at times, or ingredients may be different based on what we like to eat. It's meant to be a guide.
Add to Favourites