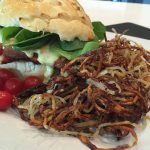 Yield: 2
Prep Time: 5 minutes
Cook Time: 20-25 minutes
Print
Crispy Spiral Fries
Ok... I have discovered the most amazing gadget!! This spiral thingy. Yes, most of us have that As Seen On TV zucchini spiral lost somewhere in the drawer, but this one is way more practical. And for a sale buy of only $20, if I only ever makes these fries with it, I've improved my life! lol.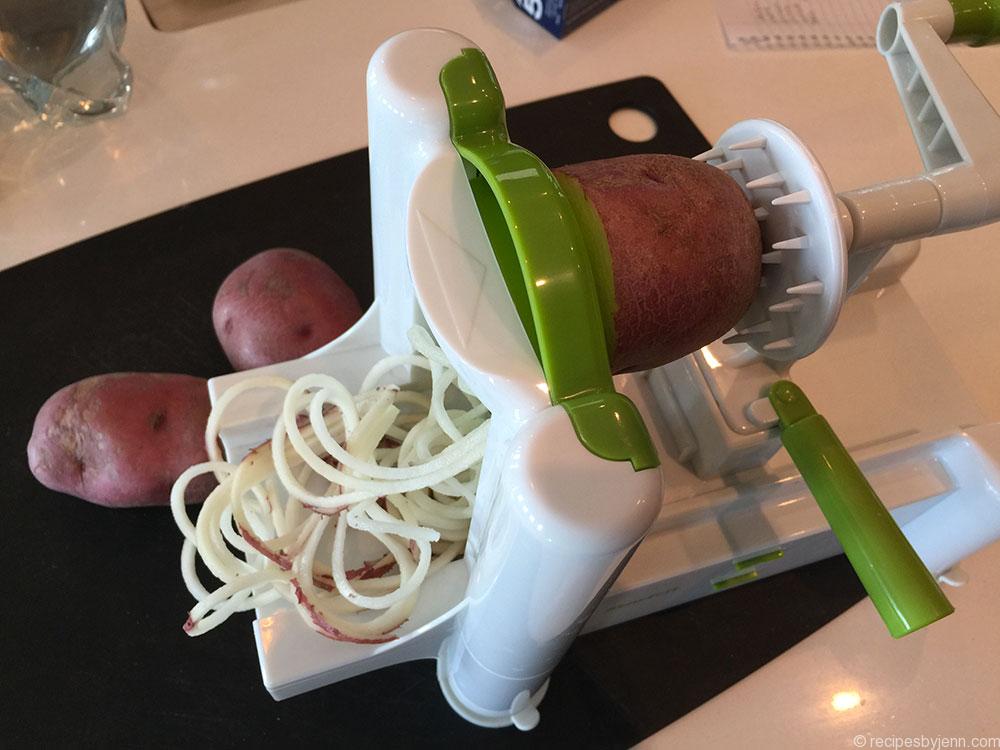 Pop your potato on there, and give it a twirl. That's it! Looks at those little gems!! And for some crazy reason unknown to science, two small potatoes give such volume. They are perfect for that little add on without needing to gorge on standard fries.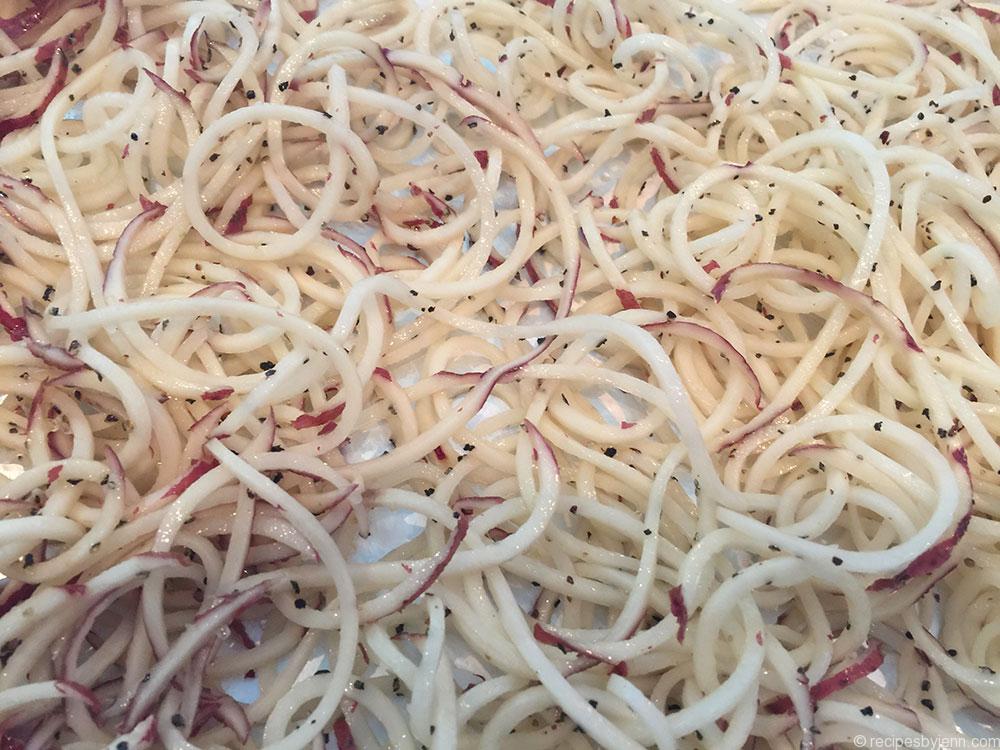 Put them all in a bowl, toss with salt, pepper and oil. Place on a lined cookie sheet and into the oven with you little cuties!
Remember to use tongs or something to shake them up a bit while they are baking or you'll get one solid hashbown-style potato.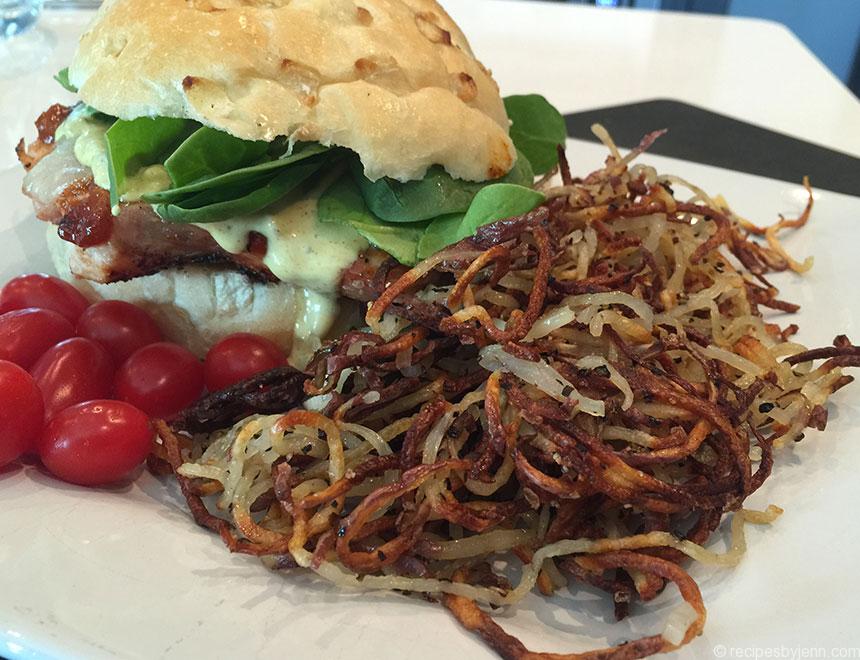 Just LOOK at them! I'm not exaggerating one little bit when I tell you these taste EXACTLY like Lays potato chips. Seriously. Crazy!
---
When you make your own, don't forget to take a photo and share it online at Facebook, Twitter or Instagram with the hashtag #recipesbyjenn and by tagging @recipesbyjenn. That way, I can see your photos and share them with all my friends! Plus, I get to feature them on this site along with all my other photos!
Instructions
Using your spiral machine, spiral 2 medium potatoes
Toss in a bowl with evoo, salt and pepper
Place on a foil lined baking sheet in the over for 20-25 minutes or until they are browned - turn and break them up a couple of times while baking to get a more even tone
(Yellow = 2, Spoon = 1)
I am including the container values for my own reference (and anyone else wanting to do this)... but keep in mind, these are my recipes and not provided by or approved by or associated with, or anything else 'with', the 21 Day Fix. In fact, it may be a little generous at times, or ingredients may be different based on what we like to eat. It's meant to be a guide.
Add to Favourites