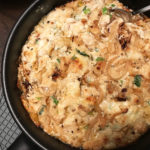 Yield: 3 cp
Prep Time: 20 minutes
Cook Time: 20 minutes
Print
Hot Onion Cheese Dip
This is an amazing dip! I found it at www.womensday.com and it's just perfect! The instructions come from them as well. The photos are mine ;o)
The only difference is that I would omit the lemon zest. It was a little much for me, so I have adjusted below.
Start by melting the butter in your pan and adding your thinly sliced onions. Sprinkle with salt and pepper and cook on low heat for about 10 minutes.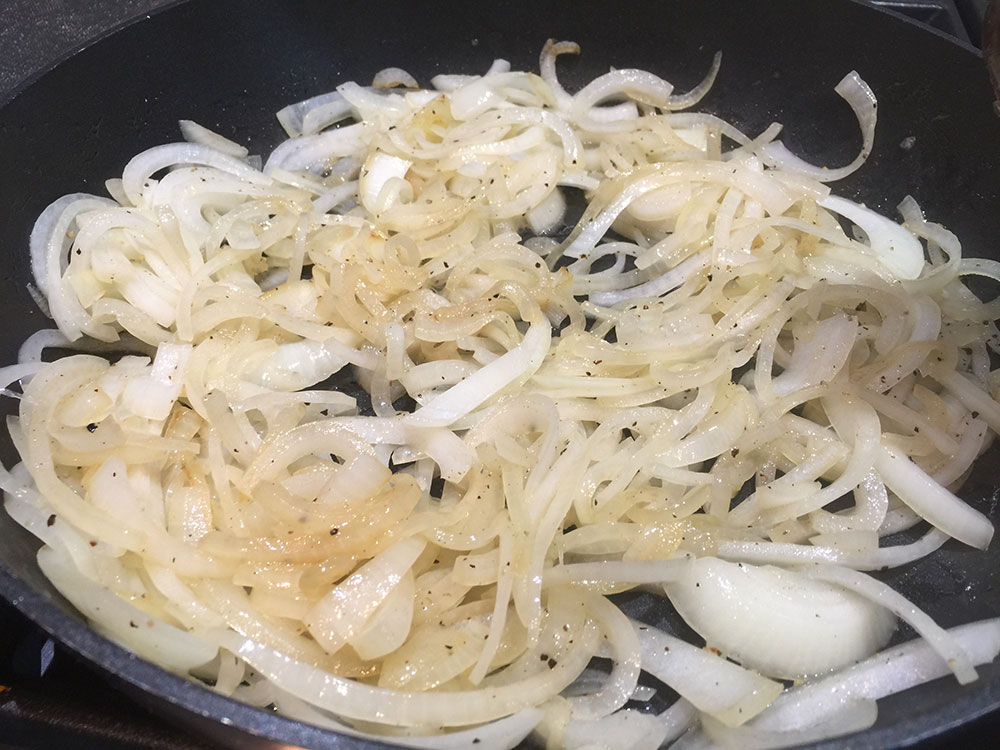 Next, turn your heat up to medium and sprinkle sugar over the onions. This will help to caramelize them. Cook for about 15 minutes until they brown. Just before they are done, add in your white wine and let that evaporate.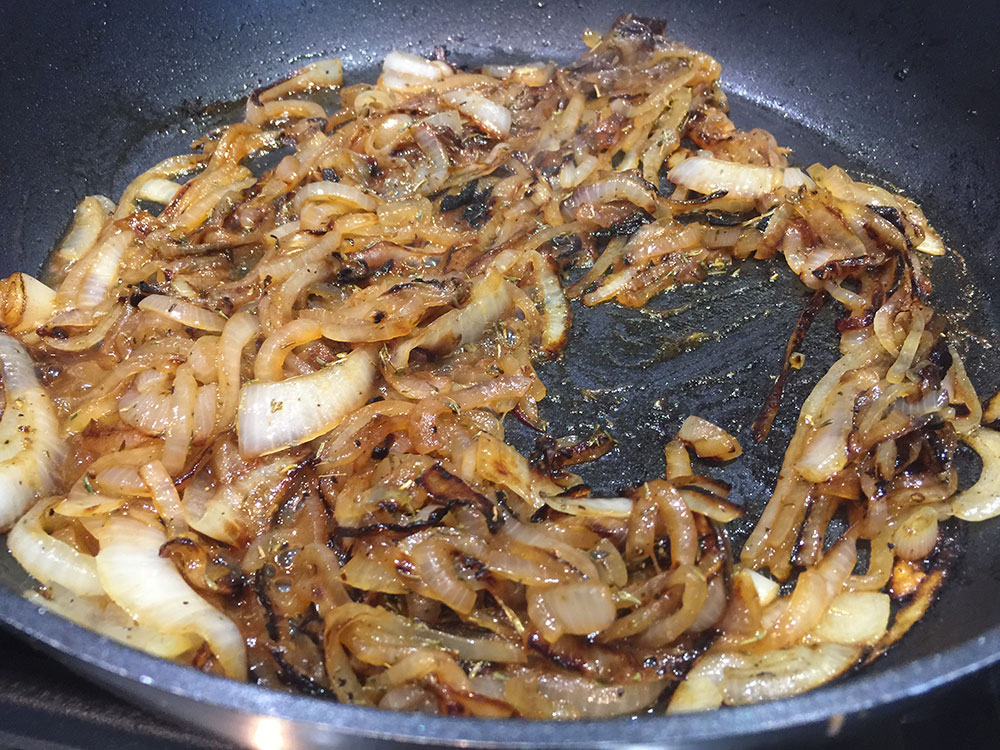 In a large bowl, mix all of the rest of your ingredients together, adding in the the onions to the mix and blending well.
Separate into a large baking dish...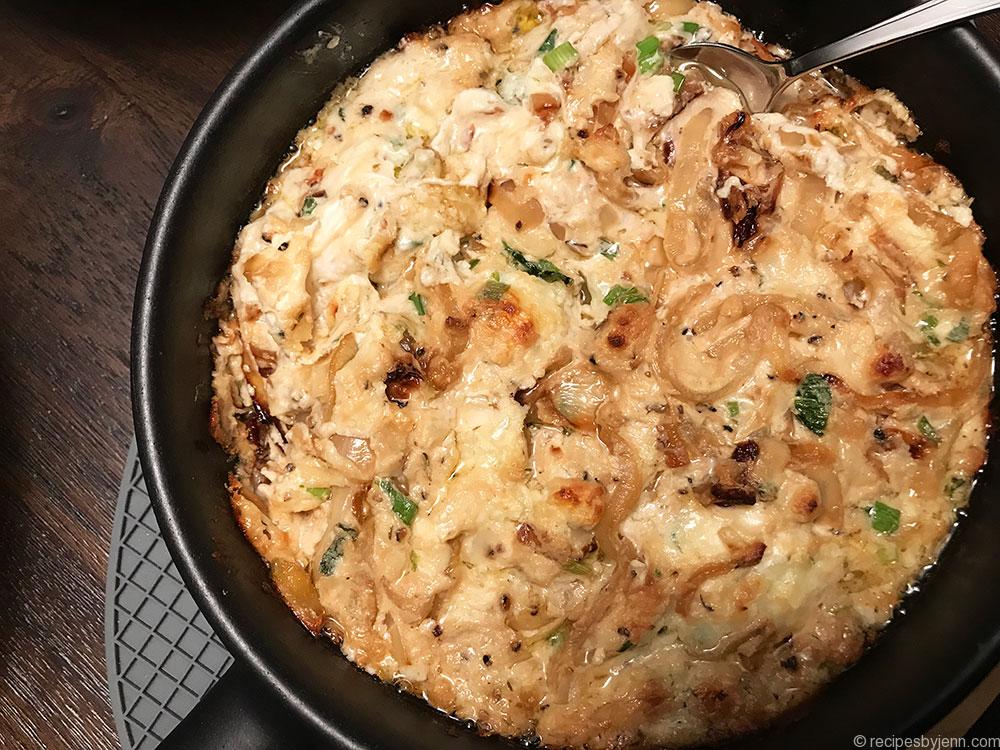 or split into two...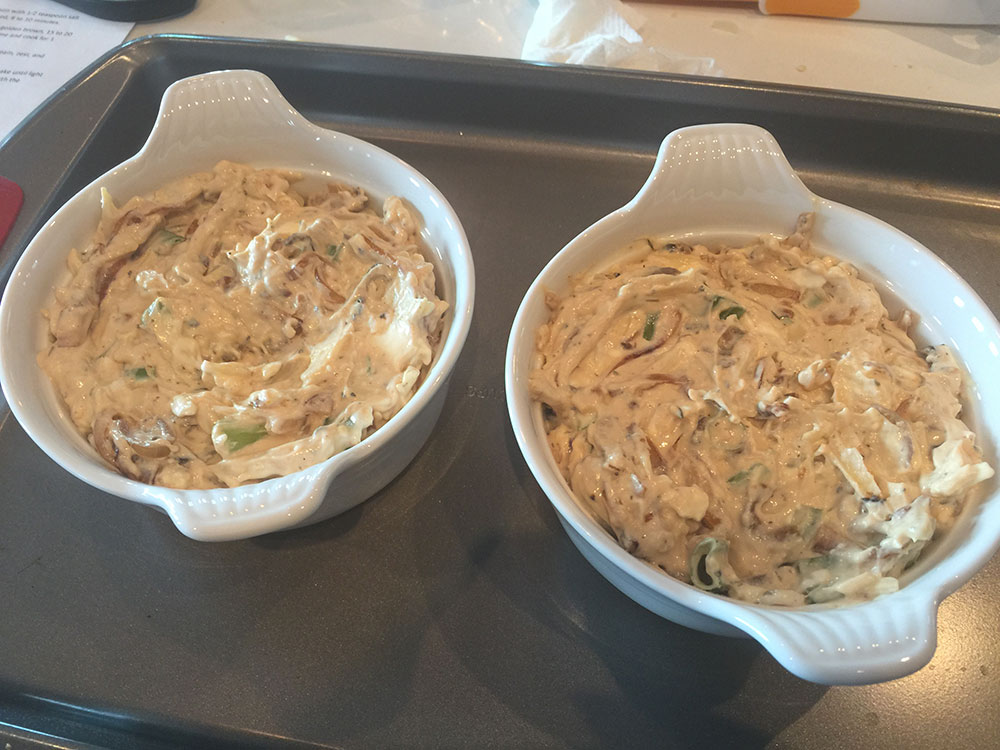 Bake for about 20 minutes until the cheese is bubbling and then remove from the oven. You can use a spoon to mix it up and serve with crackers or veggies. So delish!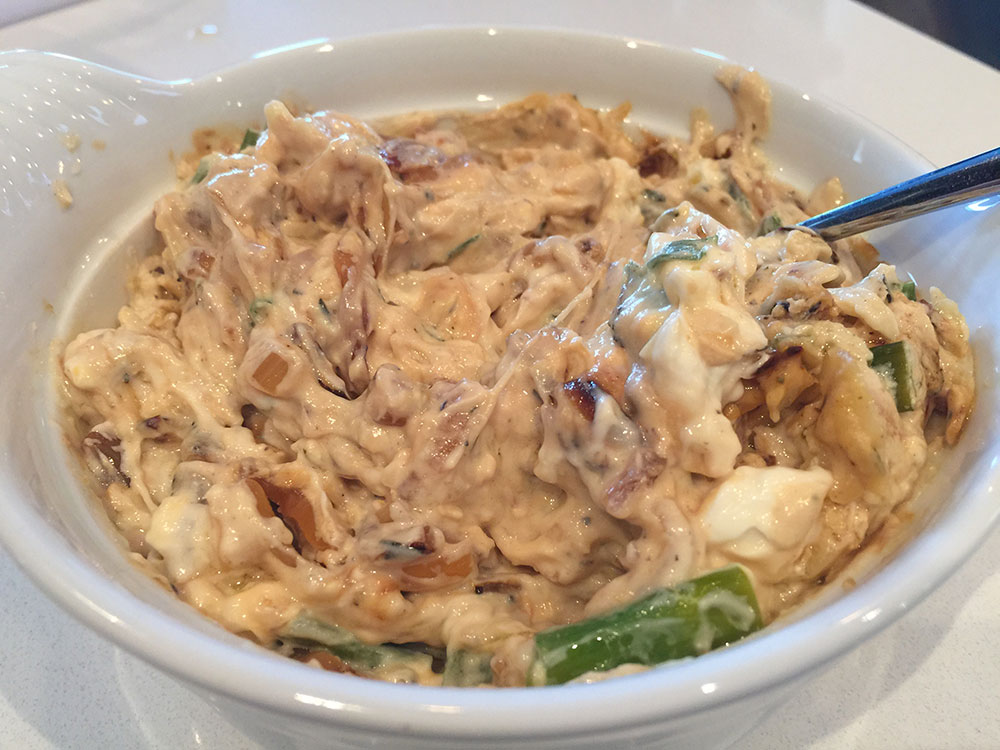 Instructions
Preheat oven to 425°F
Melt the butter in a large skillet over low heat. Add the onions, salt and pepper and cook, stirring occasionally until softened, 10 minutes.
Increase heat to medium, add the sugar and cook 15 minutes, stirring frequently, until deep golden brown. In the final minute or so, add your wine and let it simmer.
In a large bowl, mix the cream cheese, hot sauce, green onions and gruyere. Add cooked onions and stir.
Transfer the mixture to a shallow 3-cup baking dish, or two smaller dishes, place on a rimmed baking sheet, and bake until light golden brown and bubbling, 20 minutes. Sprinkle with green onions, if desired, and serve with the chips and vegetables.
Add to Favourites