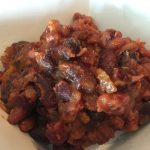 Overnight Slow Cooker Baked Beans
Ok... so baked beans. Love 'em? Or hate 'em? For me - easy. Hated when I was younger, but had a little thought and craving to try them as an adult... see how my palette made out. See if my tastes grew up.
But of course, you know me... it couldn't be anything canned from a shelf somewhere. If I was gonna do it, it was gonna be done right, fresh and with no preservatives! So I took to Pinterest. Tons of recipes for beans to be found on there. But sadly (and I mean very sadly) almost every single recipe that I found started out with beans from a can.
Heartbreak! Think about it!! What goes into that recipe to allow it to sit on a shelf for two years???? Hm? Exactly.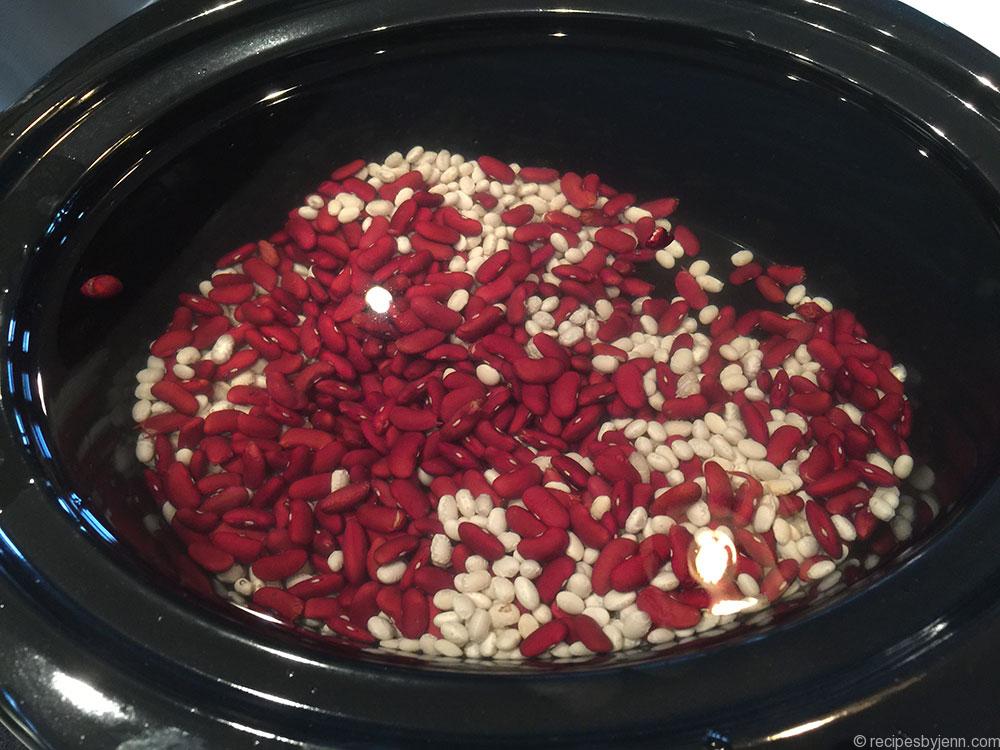 But I stumbled across this recipe from triedandtasty.com and let me tell you, this girl does not oversell the awesomeness of these beans. I had them in the slow cooker and by hour 3, my kitchen already had that amazing bean flavour coursing through it. The final ingredients weren't added until the end, and it makes soooo many portions! Perfect for a set and forget, freeze for later meal. PLUS - look at the lentils you're getting! Gotta get more lentils into our diets, people!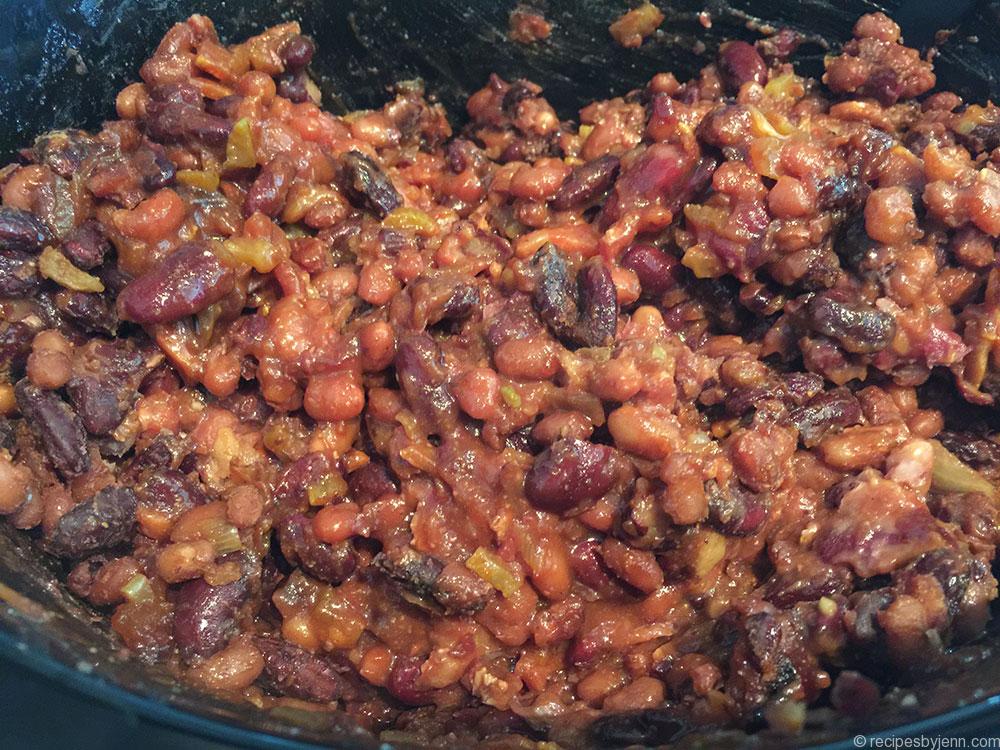 Plan out the meal... you need to soak the beans overnight, and then in the morning just drain the existing water, add in 3 cp of fresh water + salt, and turn on the slow cooker for 6 hours. Then, at the very end, cook your bacon and saute your veggies, and add into the pot with the remainder of the ingredients, let it warm for about 30 minutes, and serve. That's it. But talk about a power house punch!!! Woah!!!
Give it a try! Let me know what you think!! :o)
---
When you make your own, don't forget to take a photo and share it online at Facebook, Twitter or Instagram with the hashtag #recipesbyjenn and by tagging @recipesbyjenn. That way, I can see your photos and share them with all my friends! Plus, I get to feature them on this site along with all my other photos!
Instructions
Rinse your beans and place them into your slowcooker; add 9 cups of water to cover (pretty much the whole pot). Soak overnight.
The next morning, drain your beans (do not rinse) and put them back into the pot with 1 tsp of sea salt plus 3 cp of water, and cook on high for 6 hours. If you're able to, stir the pot a couple of times throughout the day.
At the end of the 6 hours, cook your bacon and remove from the pan. Allow it to cool and then dice into small pieces.
If your bacon left grease in the pan, drain away almost all of it. Then add to the pan celery and onion and saute until the onions start to become clear and the celery is soft.
In a separate bowl, mix together all of the remaining ingredients. Add this along with your finely diced bacon, celery and onions to the slow cooker and stir. let it sit on warm for 30 minutes and then serve.
(Yellow = 2, not a significant source of other container options per serving)
I am including the container values for my own reference (and anyone else wanting to do this)... but keep in mind, these are my recipes and not provided by or approved by or associated with, or anything else 'with', the 21 Day Fix. In fact, it may be a little generous at times, or ingredients may be different based on what we like to eat. It's meant to be a guide.
A HUGE thank you to triedandtasty.com for sharing this recipe! I mean, woah! Modified slightly from original recipe.
Add to Favourites