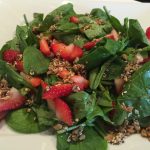 Yield: 2
Cook Time: 10 minutes
Print
Strawberry Spinach Salad
I came across this little gem at a neighbourhood BBQ last summer, and it has been my go-to ever since! Don't let the simplicity fool you! This one is packed with flavour and just waiting to impress you! Thank you, Jen 2.0!
Hint - you can add your spinach and strawberries to glass jars and keep them in the fridge for up to a week before the spinach starts to wilt. Perfect for quick lunches!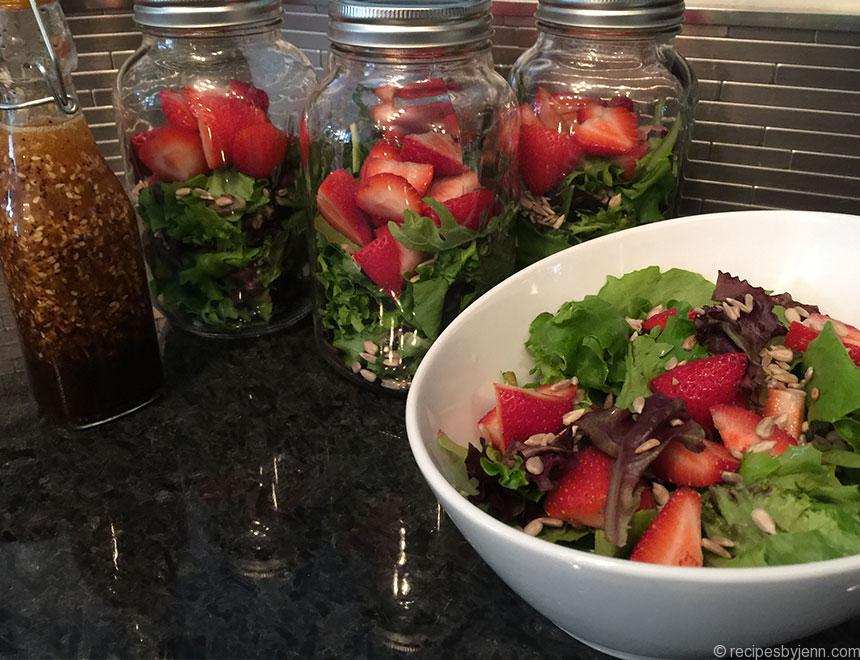 Instructions
Prepare salad dressing and chill.
Assemble all base ingredients. Drizzle 2 tbs salad  dressing over base and serve.
(Green = 2, Purple = 2, Orange = 1)
I am including the container values for my own reference (and anyone else wanting to do this)... but keep in mind, these are my recipes and not provided by or approved by or associated with, or anything else 'with', the 21 Day Fix. In fact, it may be a little generous at times, or ingredients may be different based on what we like to eat. It's meant to be a guide.
Add to Favourites