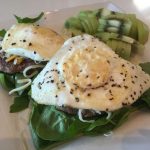 Sausage & Eggs
One thing I have noticed about recipes from the 21 Day Fix is that they often times resort to quick, frozen solutions, when it is simply better for you to put in 5 minutes extra and make things from scratch. The same is true for breakfast sausage patties.
This is an amazingly tasty recipe! I absolutely love this sausage and I have it on this site already under my breakfast ideas, but this time, I'm pairing it with all of the right ingredients to balance it out for our 21 Day Fix.
This meal is PACKED with protein, and so you'll feel quite full afterwards for quite a few hours. A great hearty breaky for the weekends ;o)
Start with lean ground turkey and mix it together with all spices and syrup. Form into 4 small patties and place on a hot grill or in a non-stick pan with olive oil spray. They won't feel as solid as a typical beef burger patty, but they will hold together when cooked.
Cook one side, and then the other, flipping once. You can make a tiny slit in each one to ensure that are done.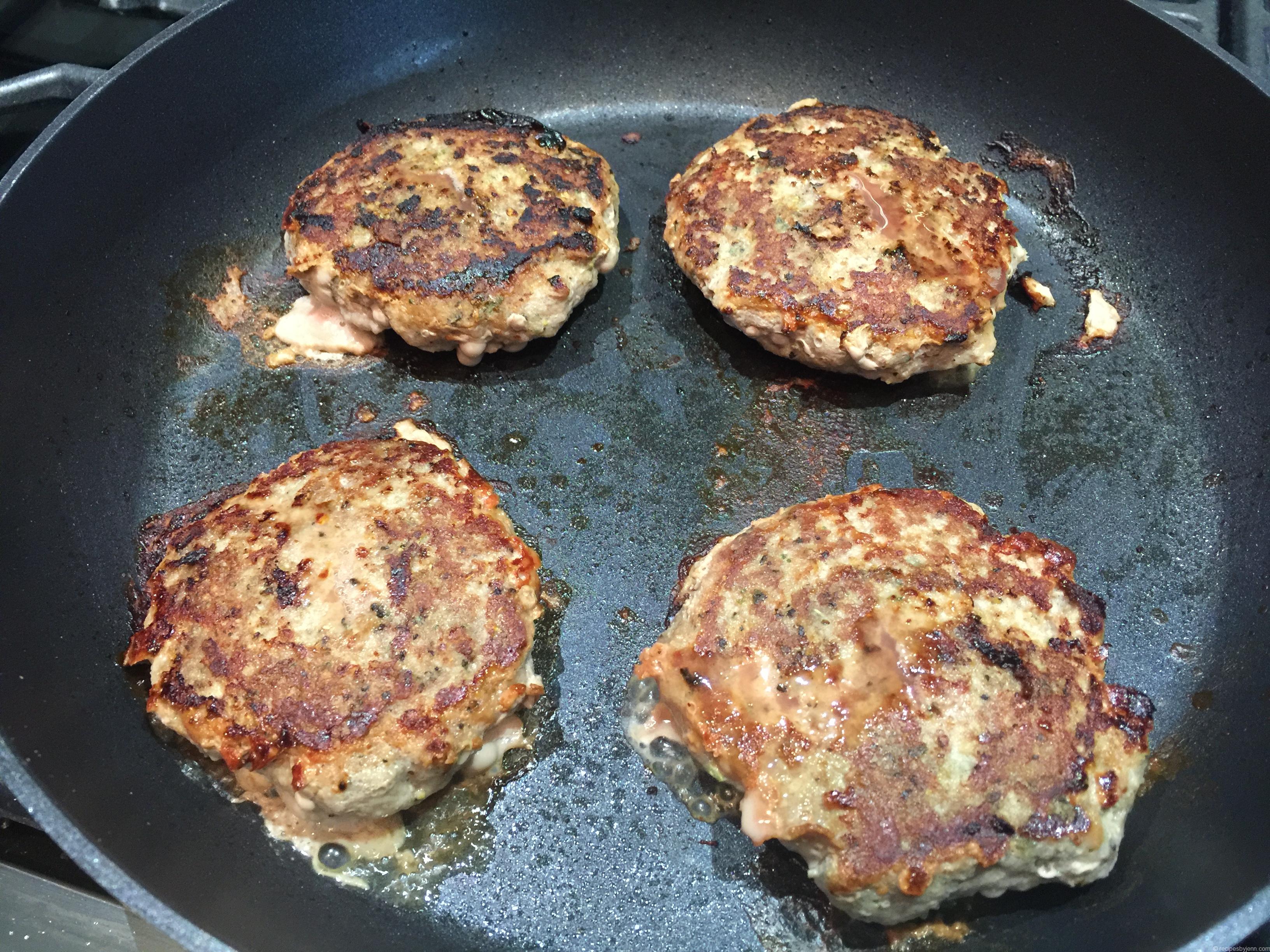 Then, layer it up with all of the rest of your food containers, and enjoy! You will NOT be sorry with this one, I promise!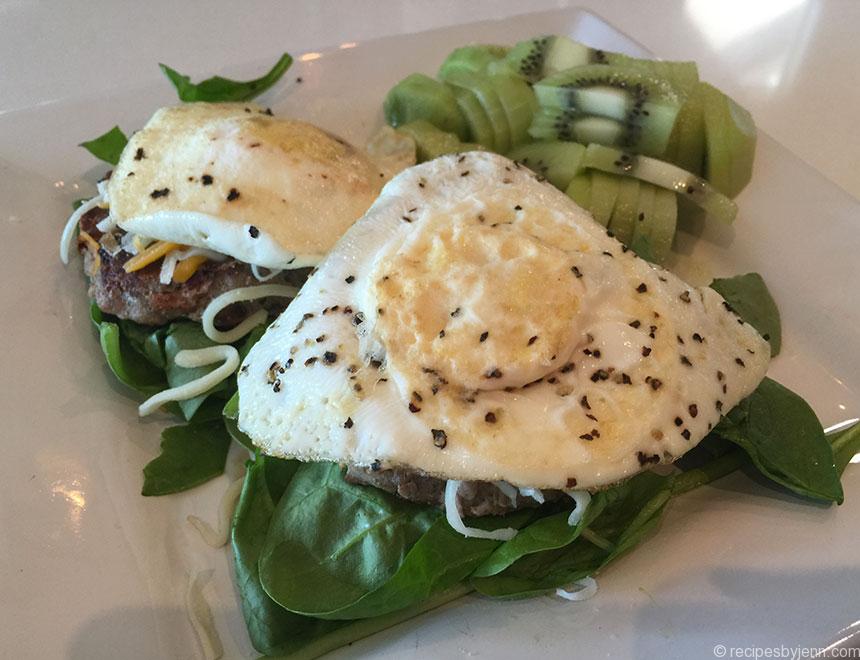 ---
When you make your own, don't forget to take a photo and share it online at Facebook, Twitter or Instagram with the hashtag #recipesbyjenn and by tagging @recipesbyjenn. That way, I can see your photos and share them with all my friends! Plus, I get to feature them on this site along with all my other photos!
Instructions
Mix all sausage ingredients together in a bowl. Form into 4 patties and place into a hot pan.
Flip only once until cooked through.
In a separate pan, cook your eggs until done, and the pile spinach, sausage, cheese and egg on a plate, accompanied by 1 piece toast + butter and 2 kiwis.
(Green = 1, Red = 3, Yellow = 1, Blue = 1, Purple = 1, Spoon = 1)
I am including the container values for my own reference (and anyone else wanting to do this)... but keep in mind, these are my recipes and not provided by or approved by or associated with, or anything else 'with', the 21 Day Fix. In fact, it may be a little generous at times, or ingredients may be different based on what we like to eat. It's meant to be a guide
Add to Favourites