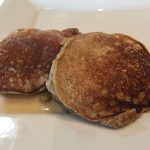 Yield: 2
Prep Time: 5 minutes
Cook Time: 10 minutes
Print
No Wheat Banana Pancakes
Mmmmmm pancakes! Love? Hate? No - only love, people! They're AWESOME!! I'm a BIG pan of cakey awesome pancakes, but they're more for the long-weekend-treat breakfasts. The everyday-kinda-breakfast calls for something a little less, well... cakey :o)
Enter these delicious no wheat banana pancakes! They are super easy to make, completely guilt free, and pretty darn yummy!
First, put your oats into your chopper (I use this one - for everything!). Hit 'chop' and let it whirl until the oats become a flour. Next, add in all of the remaining ingredients and hit 'chop' again until everything is good and blended...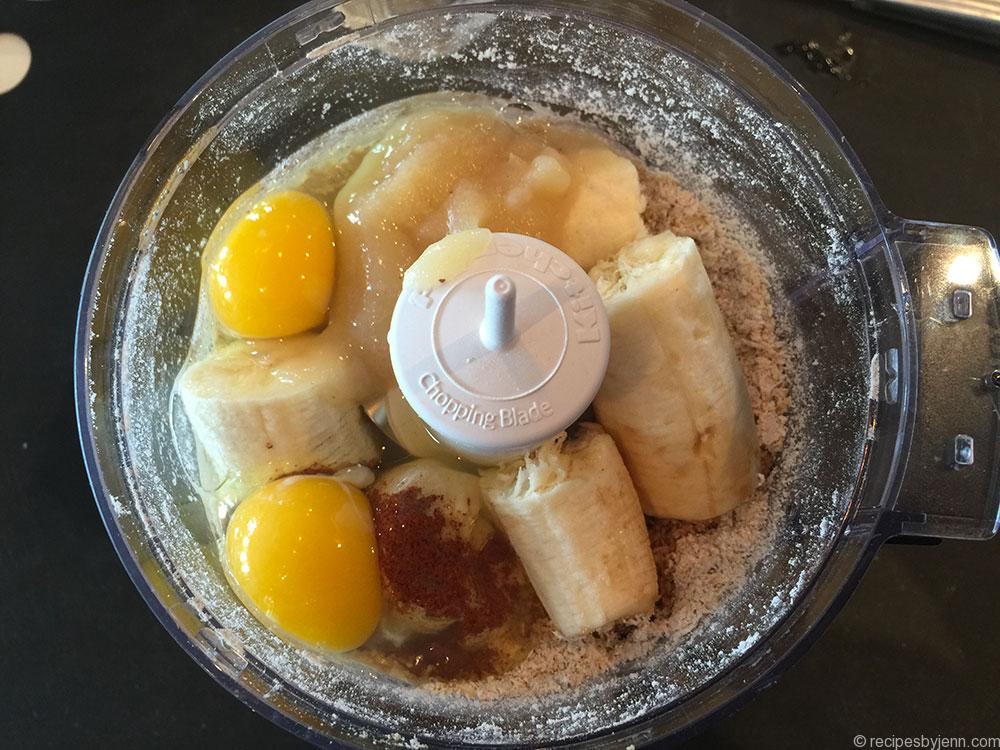 Pretty easy, right? Told ya...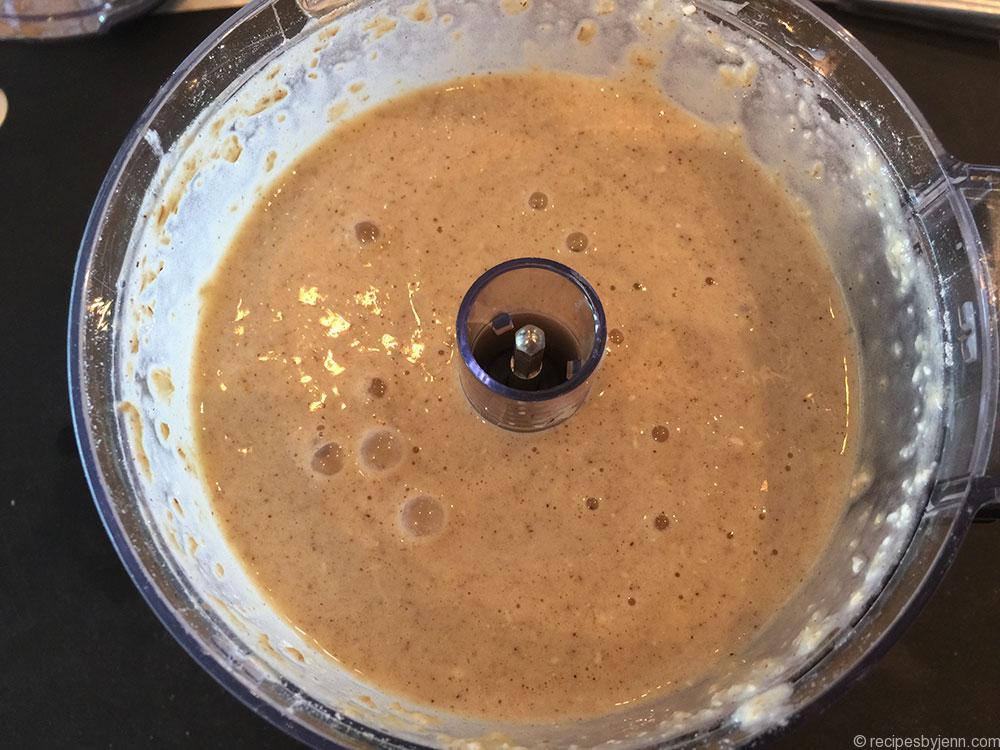 Because we will be using the pan in two rounds, split the butter and use half for each set. Put the butter into your cast iron pan and let it melt away. (You don't have to use cast iron, but I think pancakes are just better when cooked in one!)
Add in your pancakes, one scoop at a time, cover and let them cook.
Now, keep in mind - they are not flour pancakes and so their texture will be a little softer, so be careful when flipping. Once they are done, serve them up with your pure maple syrup.
Enjoy!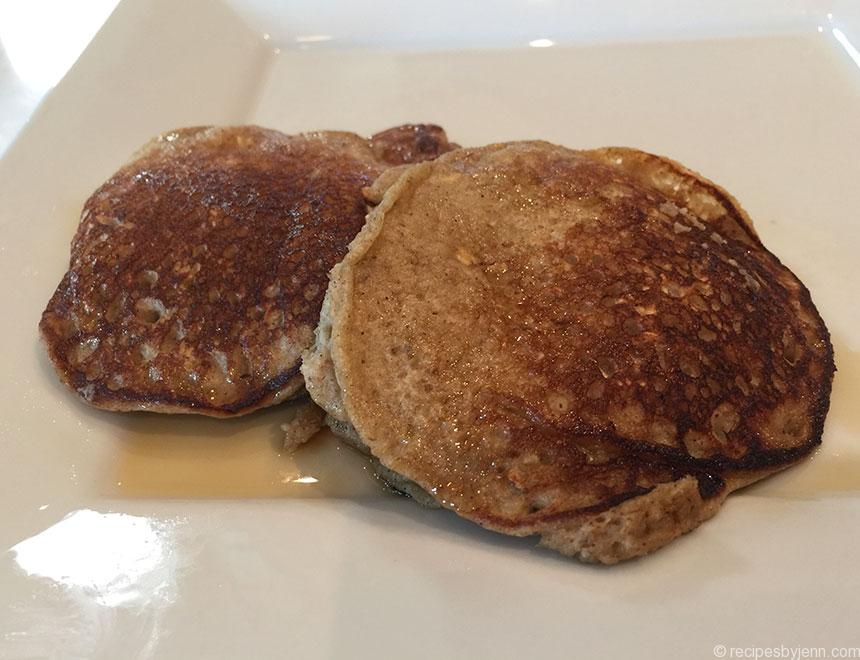 ---
When you make your own, don't forget to take a photo and share it online at Facebook, Twitter or Instagram with the hashtag #recipesbyjenn and by tagging @recipesbyjenn. That way, I can see your photos and share them with all my friends! Plus, I get to feature them on this site along with all my other photos!
Instructions
Put your oats into your chopper and chop until completely ground.
Add remainder of ingredients into the chopped and chop until completely blended together.
Heat half your butter into the pan and scoop out some pancakes, cover, flipping once until cooked.
Add the remainder of the butter and repeat with the rest of the pancake batter.
Serve with maple syrup.
(Red = 0.5, Yellow = 0.5, Purple = 1, Spoon = 1)
I am including the container values for my own reference (and anyone else wanting to do this)... but keep in mind, these are my recipes and not provided by or approved by or associated with, or anything else 'with', the 21 Day Fix. In fact, it may be a little generous at times, or ingredients may be different based on what we like to eat. It's meant to be a guide
Add to Favourites