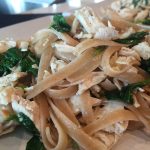 Yield: 2
Prep Time: 5 minutes
Cook Time: 25 minutes
Print
Garlic Fettuccini
Fantastic recipe for pasta just packed with flavour, without adding sauce calories! The spinach added in gives you the extra iron and fibre we could all use.
Here's a little hint: when you cook pasta, it will often stay a little moist even after you strain it. If you stick the pasta back into the pot after you have strained it and just sit it over low heat, that excess moisture will evaporate away, leaving your pasta just a touch sticky which will hold onto the flavour better once you add it to the pan with chicken, garlic and pepper.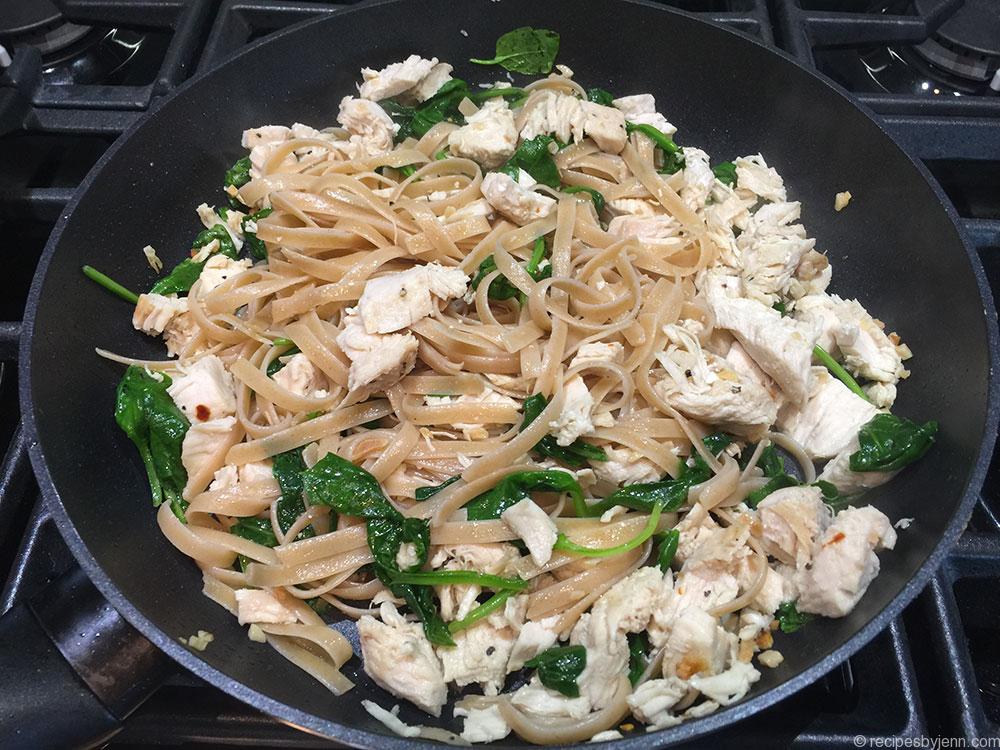 Instructions
Cook the pasta in a pot of salted boiling water until al dente (not too soft); remove from pan and drain. Return to the pot.
In a skillet, heat the oil, garlic and pepper flakes until garlic sizzles
Add spinach until it wilts a little.
Add pasta and chicken pieces back into the pot and toss until coated; drizzle a little extra olive oil if too dry
Add a little salt and pepper - serve hot
(Green: 2, Red = 2, Yellow = 1, Tsp = 2)
I am including the container values for my own reference (and anyone else wanting to do this)... but keep in mind, these are my recipes and not provided by or approved by or associated with, or anything else 'with', the 21 Day Fix. In fact, it may be a little generous at times, or ingredients may be different based on what we like to eat. It's meant to be a guide.
Add to Favourites