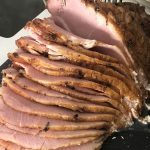 Glazed Easter Ham
I love ham, and Easter is the perfect excuse to get one going!
You can make this recipe with a pre-cooked breakfast ham, or a full ham (cooked or uncooked - see the directions for varied cooking times).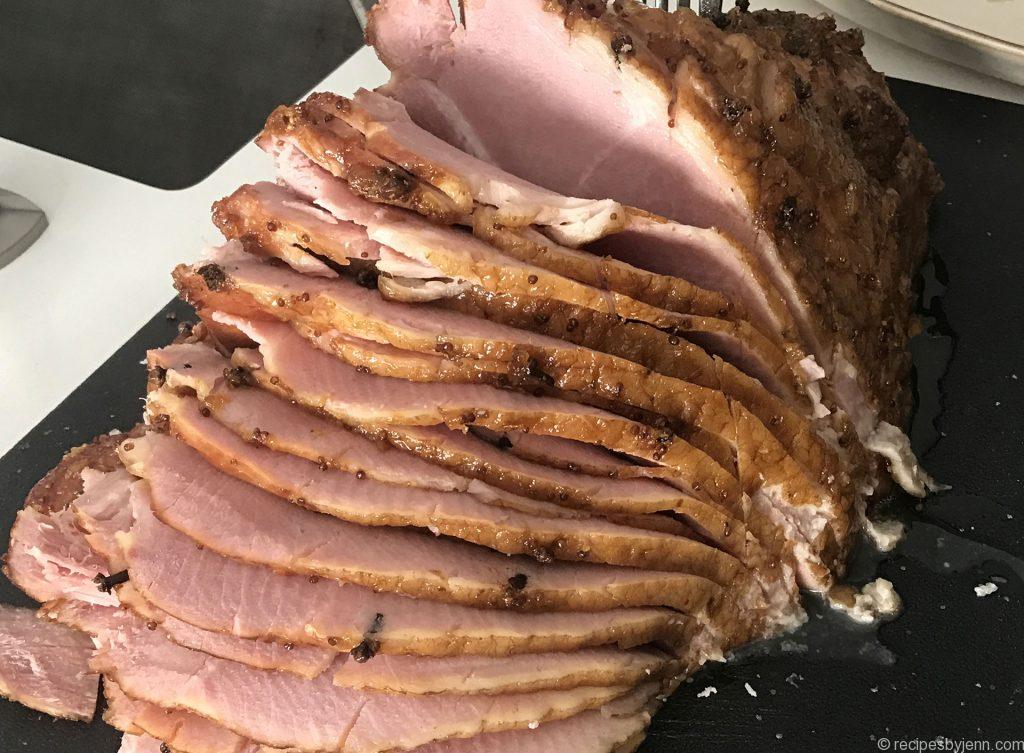 Instructions
Preheat your oven to 325°F
With a sharp knife, cut diamond shapes in the ham (cut lines in one direction, and then again in the opposite direction)
Puncture cloves into the centre of each diamonds; if you have time, allow the cloves to sit in the ham, in the fridge for a few hours
Bake 10 minutes for every pound (pre-cooked) or 20 minutes per pound (uncooked)
After the ham is in the oven for a few minutes, add the brown sugar, mustard, vinegar and juice to a sauce pan and bring to a boil and then simmer for 20 minutes
Glaze the sauce over the ham and put it back in the oven, basting with your brush every so often (approx 15 minutes) until cooked.
You can use the sauce in a side dish to drizzle with a spoon when serving.
(Hint – if you place a little sauce into the bottom of the ham pan, it will caramelize and you can use that to glaze over the ham every 10 minutes)
Add to Favourites